'09 KLX 250s vs. '08 WR250r
---
Hey guys!
I guess I haven't been following motorcycling news to well....... I saw 2 new machines today and didn't even know they were coming out. Both are extremely nice to look at and I would imagine a blast to ride. I would have to say the extra $1000 it takes to get the Yamaha is due to it's direct decendant of the enduro 250F model. Rear suspension seamed more prepared for heavy off-road compared to the KLX's soft feel. Of course, they could have been dialed out on the opposite ends of one another.
Anyway, if you haven't seen them yet, here are the brochures for them:
http://www.kawasaki.com/Products/Detail.aspx?id=282
http://www.yamaha-motor.com/sport/pr...95/0/home.aspx
---
Keep Loving Rides!
3rd Gear
Join Date: Oct 2006
Location: Evansville, Indiana
Posts: 815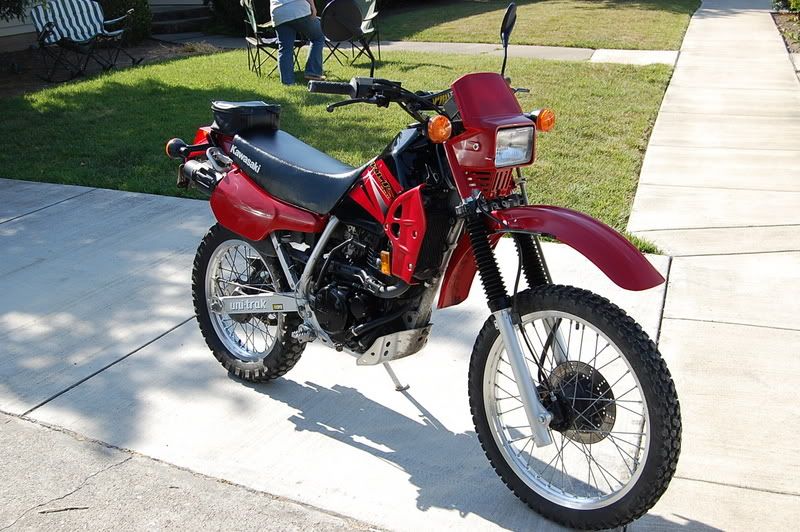 And this is a 2005, and it is for sale!
---
PPMC # 3

Yo! To the brothers.

RIP Darin, Ben, Carey


"I am the muffin man"