Guest
Join Date: Jun 2008
Posts: 6
Guest
Join Date: Jun 2008
Posts: 6
Sorry about the low res.

I took the pics with my phone.

I have better ones somewhere.
5th Gear
Join Date: Sep 2006
Posts: 4,700
What year is the Tiger?
I was pretty close to buying one a few years back, but I needed to sell my BMW at the time before buying.. That, and I really like luggage and the left bag's space was really chewed up by the muffler, so I passed on it..

One of these days.. I've been wanting a Speed Triple for about 8 years now.. Lime Green, please..
Did someone say TIGER
---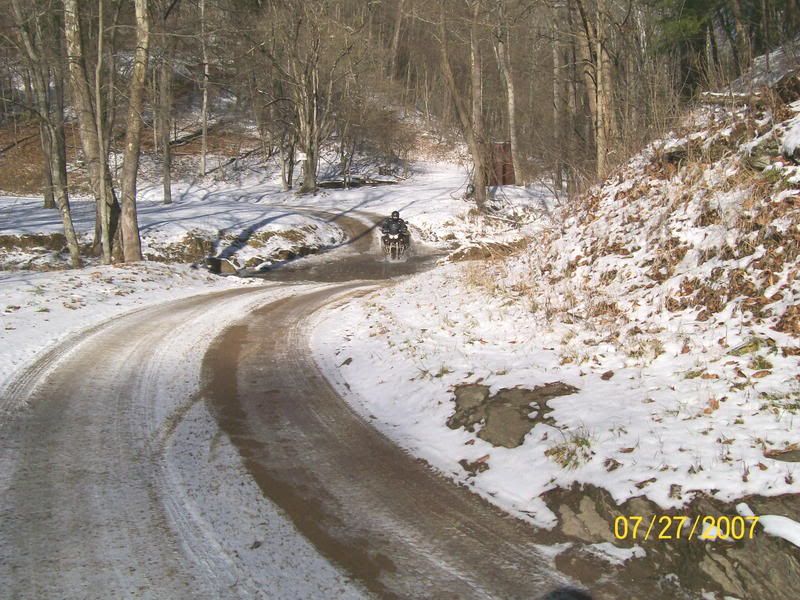 And probably the cleanest its ever been
Love my KLR,ride it more than my Tiger 3 to 1.
But sometimes,I just need the purrrrr of a triple
Mike
---
You can't shake hands with a fist
If you can read this,thank a teacher.Since it's in English,
thank a soldier.
---------------
What could possibly happen
---------------
05 KLR The faster Red one
01 Triumph Tiger Sold
08 KTM 990 Adv S
08 Yamaha 250 WR Sold
09 KTM 530 EXC
Quit it guys, your making me wish for more bikes,
..... Sweet looking rides.
Similar Threads
Thread
Thread Starter
Forum
Replies
Last Post
Me & my 2006 on the BRP

jetmech

Show Off Your Bike

6

10-04-2007

08:30 PM

TdP 2006

Mangyrat

Travel Log & Trip Reports

2

10-23-2006

01:54 PM

TdP 2006

Mangyrat

Upcoming Tech Days & Group Rides

0

10-22-2006

04:12 PM

232 as of 10/8/2006

tomatocity

KLR & Other Motorcycle Related Discussion

7

10-09-2006

03:31 PM