Join Date: May 2008
Posts: 106
About 800 miles and a review.
---
For those who are thinking about getting one here are my thoughts.

The stuff I like about the bike:
-I'm getting around 46 miles per gallon in mostly in town driving with lots of red lights.
-I like that it is high up. Helps to see over cars at lights.
-I like the styling except for the front part of the fender
-The price was right
-Love the large gas tank and not having to fill up often
-Love the flat rear deck for putting stuff on.
-At first I didn't like the sound but now I like it. I don't need to be loud or compensate for anything
-At first I didn't like the harness of the seat but now my butt has grown use to it and it is comfortable
-I get a lot of looks and compliments
-Some drivers seem to think it is a dirt bike and they think I can't keep up with traffic until they realize they can't keep up with me
-Love the fact that taking this bike off road isn't going to hurt it
-Love the fact that I can change my oil and not take plastic off.
-I can change my oil in ten minutes or less.
-The windshield performs very well
-Upright riding position is great
-Farkles.....I don't have any yet but I know there are tons of aftermarket stuff out there for the bike.
-The long suspension soaks up the bumps making riding more enjoyable.
-Riding two up is no problem.

Stuff that I'd change
-The front fender. It looks like a birds beak
-If you trailer the bike, make sure the handle bars are put on correctly. I tied straps to mine and the handle bars came down. The straps were only hand tight for trailer ride home.

Stuff that I don't like
-The horn. You can barely hear it at anything more than 40 miles per hour
-This can't be helped due to the nature of the bike but during a bad rain storm the wind was blowing pretty bad and the bike was blown around a bit. 18 wheelers don't bother me a bit but that storm made me slow down.
-While going at 70mph or more my feet (only my feet) feel a vibration.


The bikes I've owned in the past was a 79 Honda CX 500 (which I liked for its ride) and a 90s Vulcan 750 (It fell apart on me). The KLR 650 feels solid, gets great mpg, can go just about anywhere and fills my needs.

I'm looking forward to about a 900 mile trip to visit my parents soon (Around 8/3/08). After a week I'll turn around and come back. I'll let you guys know more later.

Name is Tim
Location is Greenville SC
---
Last edited by Tifford; 07-22-2008 at

03:24 PM

.
Great report. Always nice to hear what others like and dislike about these great bikes. Also helps out those that are thinking of buying one and gives them items to consider for the purchase.
Join Date: Jul 2008
Posts: 98
1st Gear
Join Date: Jun 2008
Posts: 38
I agree with 95% of what you said,,, but only because I haven't riden 2 up or trailered it yet..... (left thumb up, like the keyring)
---
'08 blue
'86 KLR 600 (sold)
I'm a cereal KiLleR
Nice review.
Eric... I ride two up all of the time with my wife, it's great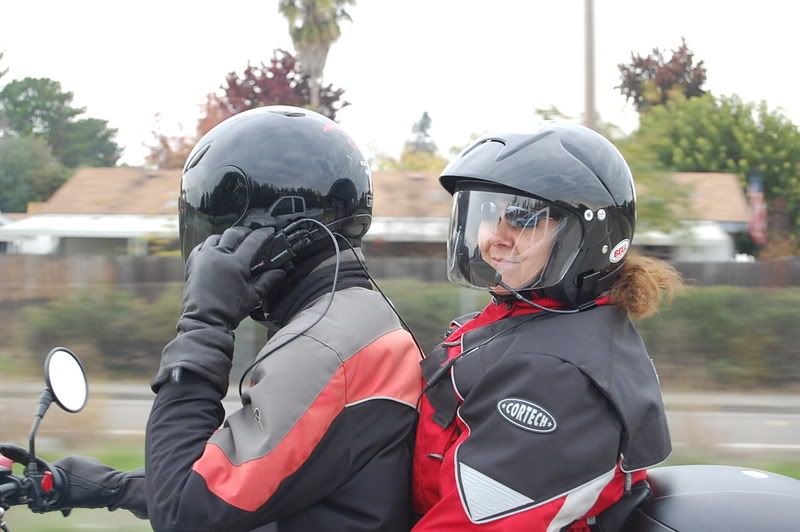 MB4
---
PPMC # 3

Yo! To the brothers.

RIP Darin, Ben, Carey


"I am the muffin man"
Join Date: May 2008
Posts: 106
Thanks guys for the positives!