My girl
---
Here she is,...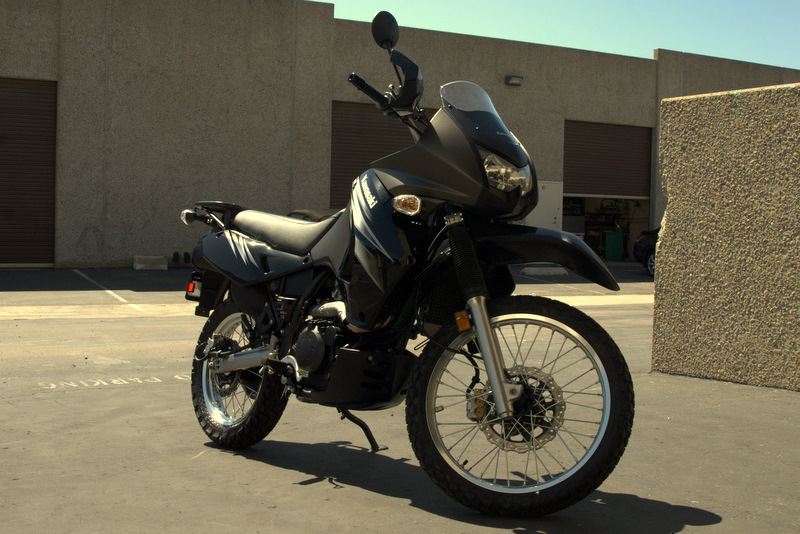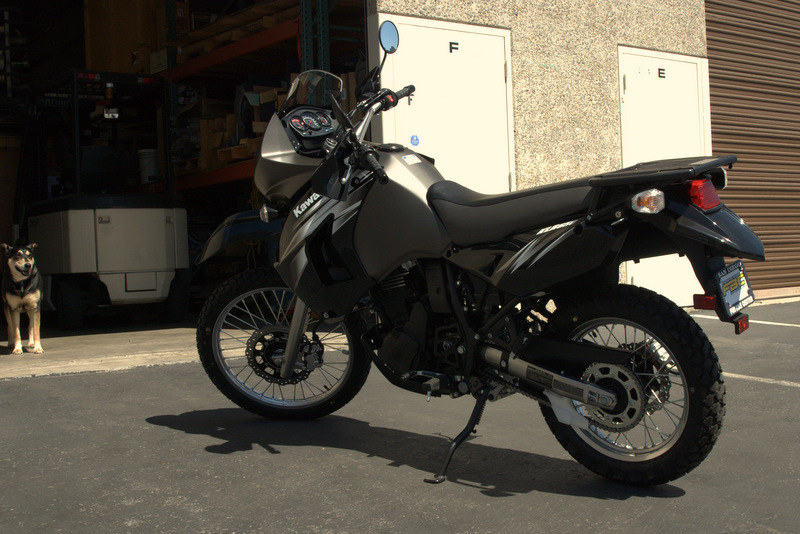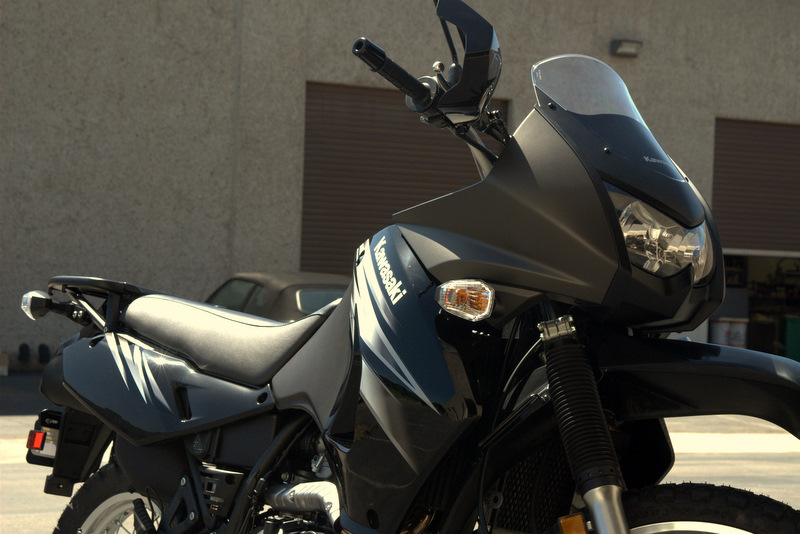 Pretty huh?
Jeez!! Why did you go get an outdated, underpowered, cheaply made thing like that for??
Seriously, I like mine better..cause it is mine, but you got a nice looking bike there!!
2nd Gear
Join Date: Dec 2010
Location: Rancho Cordova, CA.
Posts: 219
Nice bike! Sure is clean and purdy.
---
Bill
W6BJD

2009 KLR650, black (the fastest color), Moose luggage racks - Happy Trail skid plate, crash bars, engine guard, highway pegs, and fork brace - IMS Pro footpegs - Dynojet stage 2 jet kit - Airbox mod - WOW led tail light - Top Gun 7.4Kg rear spring - Top Gun Progressive front springs - ThermoBob - Temp overlay
She's a beauty! I love the looks of a KLR, some call me twisted though
Enjoy!
---
Nice lookin bike man!! That has to be the best color for the 2011s. It still suprises me though when I see how short those stock windshields are. Guess I'm just used to the look of mine. I should be since its right in front of me everyday.
Very nice.




---
"In a car you're always in a compartment, and because you're used to it you don't realize that through that car window everything you see is just more TV." R. Pirsig
PPMC #1.
Soon, we ride.
AKA JD Mader or you can call me "Dan" just not early for dinner.
Click my handle for a link to my homepage/blog...which has nothing to do with MCs. Free literature and music! Viva La Revolucion!
-------------------
2008 KLR 650
RIP DM - Soon, we ride.
She's purdy alright. Kawasaki finally got it right with the 2011 Black color scheme. My 2009 was hideous looking (IMO) with the green decals so I stripped them off. The flat black on the 2011's looks fantastic!!! Congratulations SD Charlie.
---
09 KLR650
01 Jeep XJ w/ 200,000 miles as of 3-26-11
Really good looking KLR but... I have never thought of a KLR as She.

Does a She mind...
... hearing What is It
... being Dirty
... hauling all his gear to go Camping in the dirt
... travel on Twisty roads
... take day and long trips Alone
... being ridden hard in the Rain
... a Scratch or two
... being cleaned Whenever
... living with a person that Upgrades her doohickey
... only getting Cheap tires
... living with a person that complains about her Seat
... living with a person that complains about how she Handles
... living in the Garage

no He doesn't.
---
Tim

2005 KLR 685
2015 Yamaha Super Tenere ES, 5/23/2015
2012 Yamaha Super Tenere; Purchased 7/30/2011; Sold 5/23/2015
1st Gear
Join Date: May 2010
Location: Salt Lake City
Posts: 38
I call my KLR, my fat girlfriend I love to love!
---
2008 KLR