06 with bedliner
---
Just put the tupperware back on today after having it coated with bedliner. A friend of mine that does trucks did it for me for a few dollars. I like the new look. Just wondering how many have done it.
2nd Gear
Join Date: Aug 2010
Location: Apache junction Az
Posts: 148
Me!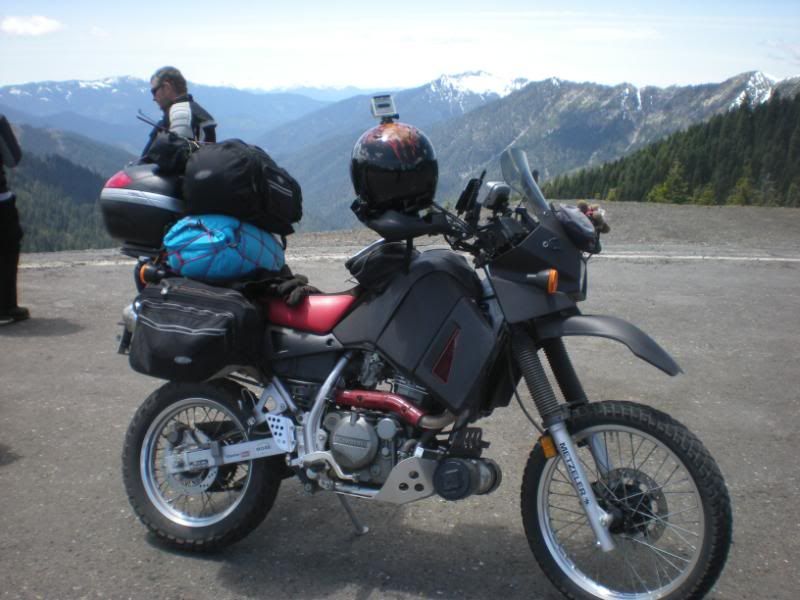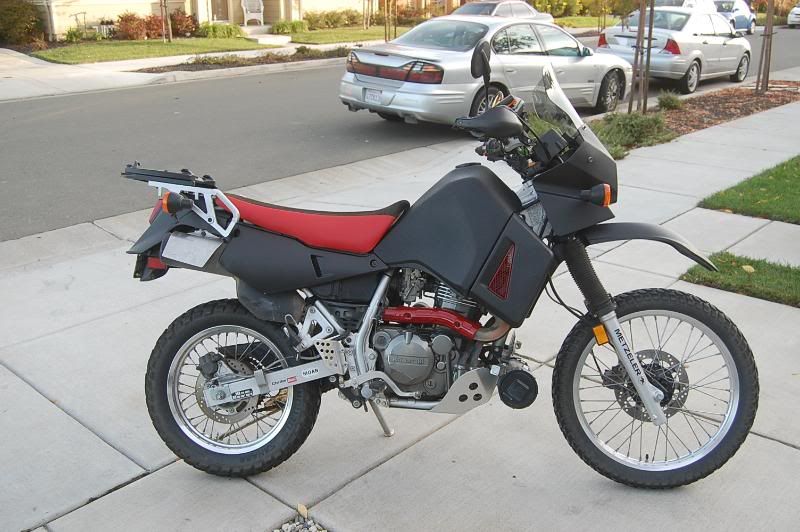 ---
PPMC # 3

Yo! To the brothers.

RIP Darin, Ben, Carey


"I am the muffin man"
---
"In a car you're always in a compartment, and because you're used to it you don't realize that through that car window everything you see is just more TV." R. Pirsig
PPMC #1.
Soon, we ride.
AKA JD Mader or you can call me "Dan" just not early for dinner.
Click my handle for a link to my homepage/blog...which has nothing to do with MCs. Free literature and music! Viva La Revolucion!
-------------------
2008 KLR 650
RIP DM - Soon, we ride.
Neutral
Join Date: Oct 2011
Location: Liberty Lake, WA
Posts: 2
Great idea, guys. Especially for those bikes with the funky colors or faded plastics.
Looking to buy a KLR soon & ran across this idea in the search. Really opens up which bikes I would consider buying. Now anything with faded or missing "tupperware" (love that term) is something I'll consider.

I had the swimstep on my boat done with Linex with no grit a few years ago. Turned out smooth & tough. Still looks great 2 yrs later. I called the guy yesterday & kicked the idea of doing it to a bike with him. He said any color, other than red, I want for $100.
I considered this before my Krylon redu but wasn't sure if it would cause anymore fitment issues than my KLR already seems to have.. Did you come across any tight spots?
Similar Threads
Thread
Thread Starter
Forum
Replies
Last Post
Bedliner Sucess.

Lockjaw

KLR & Other Motorcycle Related Discussion

24

07-30-2010

08:25 PM