1st Gear
Join Date: Mar 2009
Location: Fernie, BC
Posts: 71
Last outing of the year?
---
My girlfriend and I went for a ride yesterday.....seeing the colours of the forest and the fact we hit the snowline makes me concede it will be my last ride of the season....maybe. I thought I would share some pics.

btw...I realize she is not on a KLR......but hey....we can't all be pefect!
---
Lizardrider
*************
Happiness is not something ready made. It comes from your own actions. - The Dalai Lama

Let's go riding! - Lizardrider
---
Last edited by Lizardrider; 04-18-2013 at

07:45 PM

.
4th Gear
Join Date: Apr 2011
Location: Kansas
Posts: 1,205
+ 1 !
---
Kawasaki KLR650 - Adventure Lite
Tagged KTM250XCF-W - Rocket
Tagged KLX300 - Trail Tractor
'84 XR250R - Retro Ride
RMZ250 - Dirty
CRF80 - Kids
CRF70 - Kids
Beautiful. Looks like a great ride.




---
"In a car you're always in a compartment, and because you're used to it you don't realize that through that car window everything you see is just more TV." R. Pirsig
PPMC #1.
Soon, we ride.
AKA JD Mader or you can call me "Dan" just not early for dinner.
Click my handle for a link to my homepage/blog...which has nothing to do with MCs. Free literature and music! Viva La Revolucion!
-------------------
2008 KLR 650
RIP DM - Soon, we ride.
2nd Gear
Join Date: Sep 2010
Location: Phoenix/Mesa, AZ
Posts: 412
Granted I get to ride year round, but that's beautiful there. No leaves here.
---
Red '09
Mesa, AZ
http://www.youtube.com/trabftw
PHBiker: " I learned two important things today. First, no one really cares if I wash my bike. Second, it's red."
Nice pics…. WOW riding in the snow… your nuts.

You should be complimented on your companion as well..
Last Ride of the Season, MOAB
---
Here are some shots from the last ride of the season.
LASAL Mountain Loop connection through Castle Valley Over look... did not make it the last few miles... the snow just kept getting deeper.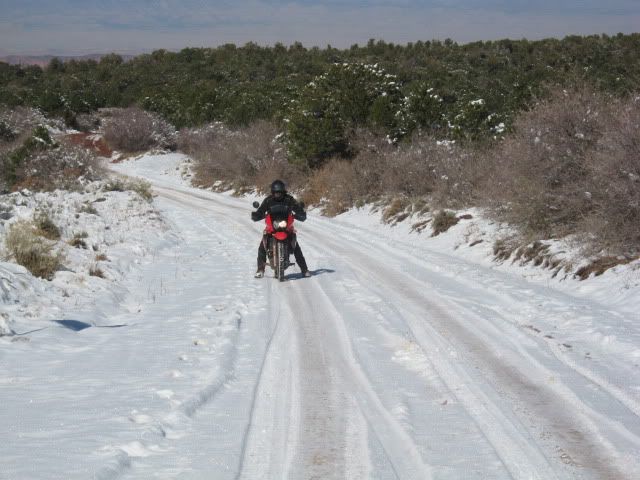 Onion Creek Road, there were a number of washouts and water crossing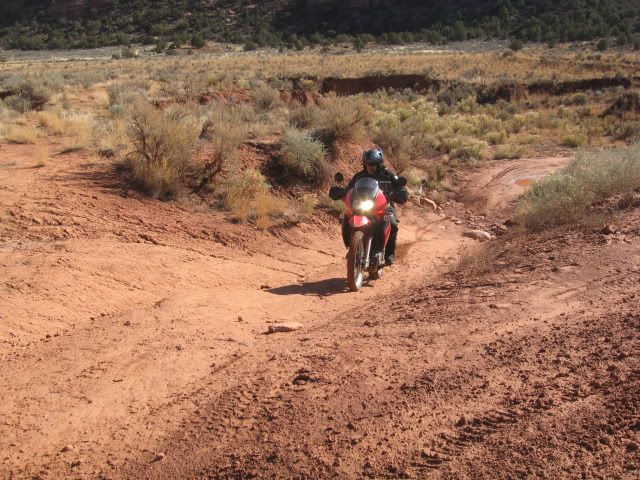 Rose Garden, enroute to the Entrada Trail... dnf... the KLR was starting to get angry with me...bitching about the rocks!!!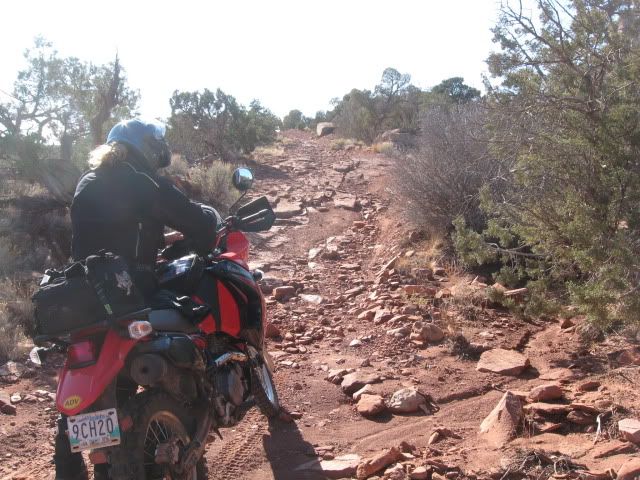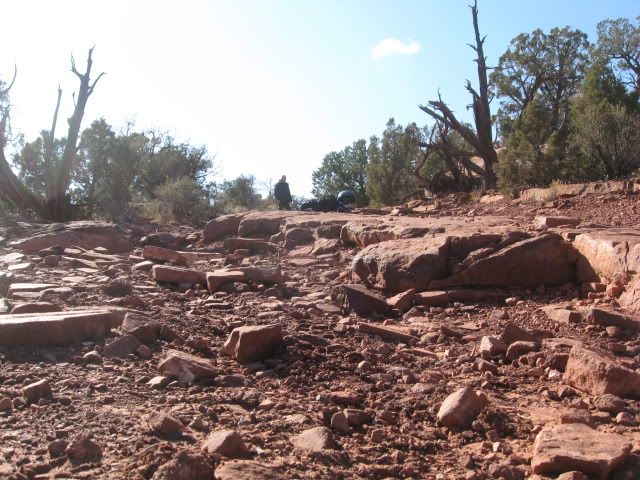 ---
BackRoader
2011 BMW R1200GS
2010 HD Heritage
2004 Kawasaki KLX400SR
1978 Yamaha XS650SE
1967 Honda CD125A