1st Gear
Join Date: Jun 2009
Posts: 40
Pittsburgh here
---
Bought this 87 last weekend. Did new tires,brakes,then removed all the ugly tupperware and did a 1 day camo job. Now, if it would just warm up....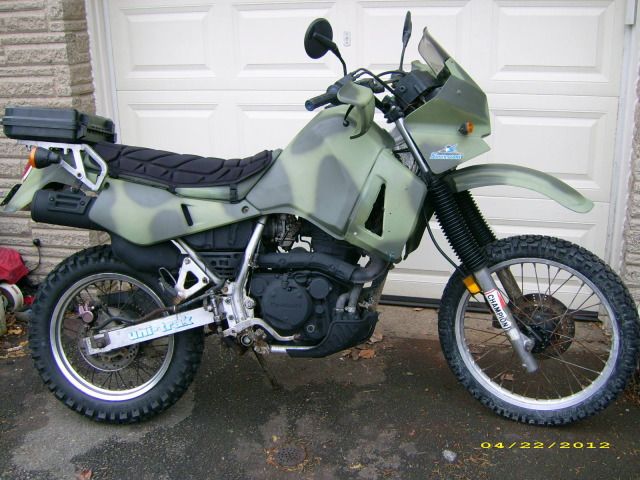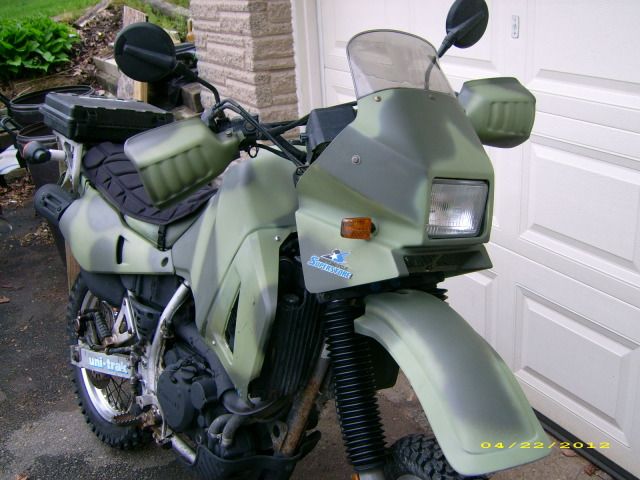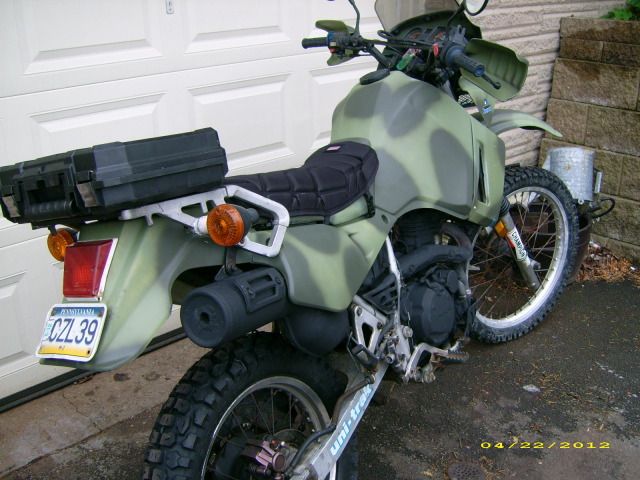 very nice.
---
Never ride faster than your angels can fly
I like it. Great job.
---
94 KLR,tank guards,sw motech centerstand,Doo done, african switch,mirror dampners, powerpegz, twisted throttle fuses, aluminum skidplate, Bigcee shark disc and jug holder and subframe upgrade, progrip grips,maier handguards/brushguards, avon distanzias,fmf q4 exhaust, headlight guard, handlebar risers, billet rear brake reservoir bracket and guard, dual star shifter,garmin 2820 gps, tmod,disc cover, pcv mod,corbin flat
Looks like you been busy this past week. Nice job,Ride safe.
1st Gear
Join Date: Mar 2012
Posts: 39
Went to school in Pittsburgh during the Steelers run(1975-1981). I lived in Squirrel Hill at the time. Where are you from?

Best,
M
---
~Things work out best for those that make the best of the way things work out~
1st Gear
Join Date: Jun 2009
Posts: 40
Neutral
Join Date: May 2012
Location: NE FLA
Posts: 11