Bone-stock 2012 above the Kennecott Copper Mine in Utah
---
This is my new toy... 2012 Gray/Black - with the extended windshield.
Took it up a local canyon and ended up at the Oquirrh Overlook in the Oquirrh Mountains between the Salt Lake Valley and Tooele Valley. The mine in the background is the Bingham Canyon Mine, operated by Rio Tinto / Kennecott Utah Copper (fully owned by Rio).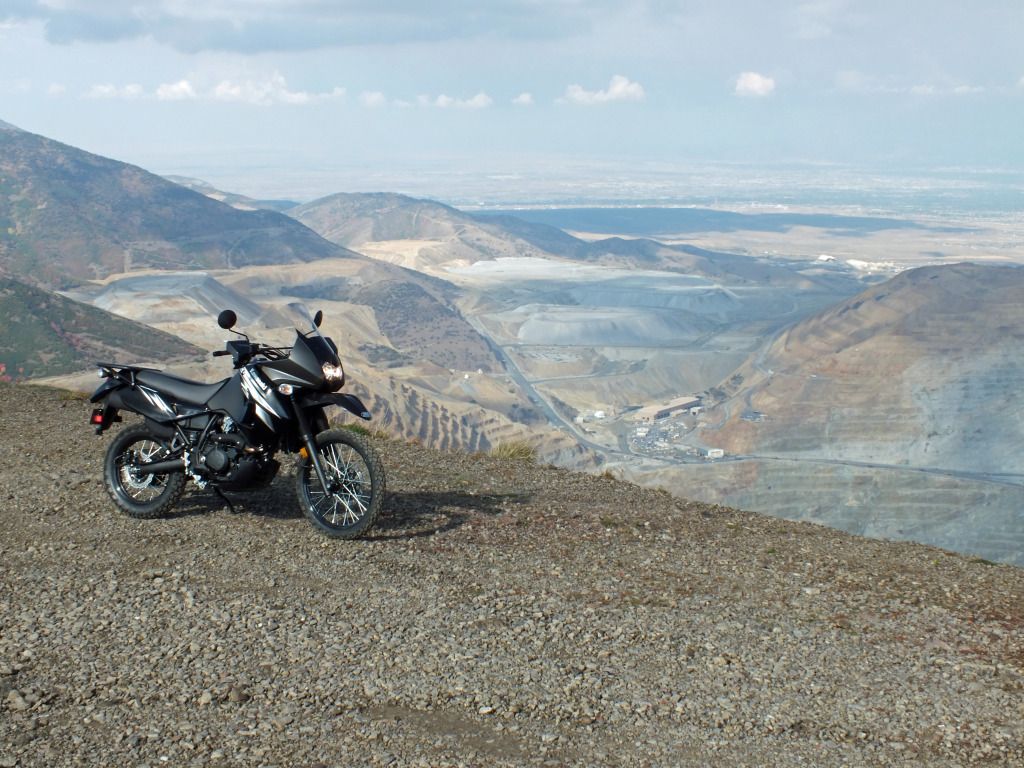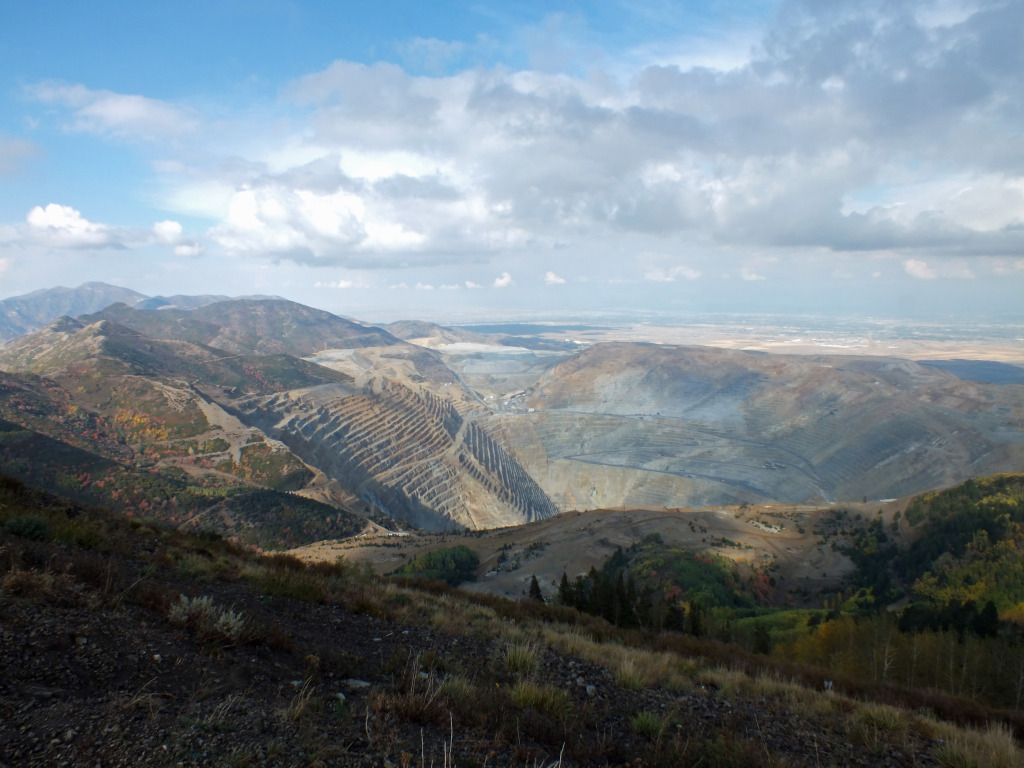 Beautiful bike and scenery. They go together.
---
Ageing Gracefully
2017 Yamaha XT250
1990 Honda NX250 (Green/White)
2011 Kawasaki KLR 650 (Orange & White )
My KLR Page..
http://www.powers31.info/2011_KLR650.htm
Mod's to KLR:
Power socket, L.E.D. Battery Indicator, Camera bag holder
Custom Saddlebag frames .
Louder horns, Firstgear Onyx tail bag.
Custom Aluminum Skid Plate.
Cut down seat with Custom pad.
Go Pro Camera mount.
Doo-Hicky
1st Gear
Join Date: Sep 2012
Location: Sandy, UT
Posts: 29
Great looking bike. Might try to get over to that side of the valley for a ride soon.
Quote:
Great looking bike. Might try to get over to that side of the valley for a ride soon.
You'd have to make it quick, because I believe the Butterfield / Middle Canyon road will be closed for the season on October 31st - if they haven't already closed it.
That being said, there are still about 5,000 miles worth of dirt roads / trails in Tooele County just waiting to be explored. One I'm planning on doing after I increase my trail riding skills is the Stansbury Front Trail along the east slope of the Stansbury Mountains. It's a single-track trail that's closed to ATVs, but open for motorcycles, bicycles, horseback, and hiking. It starts down by the community of Rush Valley in Big Hollow, and ends up a little northwest of Grantsville.
Neutral
Join Date: Oct 2012
Posts: 5
Great picts. I just picked up a 2012 and am loving it.