Kawasaki Open House Demo Rides
---
http://www.motorcyclefactoryinc.com/default.asp
Motorcycle Factory, Inc is having it's 10th annual Open House today, located at 820 Prince William Parkway, Woodbridge, VA. Demo rides, refreshments and big discounts. Here's your chance to get Dyno results on your PCV / Mercedes modification!
MFI is about 55 miles from my house. It is a balmy 27 degrees in the sun. Gerbing's, don't fail me now. Did a creek crossing late yesterday, and my water proof boots, aren't. They let water in when I get past the tops. I'm not looking forward to putting my feet in there. My other boots aren't Nancy Sinatra specials....made for walkin'.
Hope to see some of you there. Look for the Salmon colored Areostich, the V-Strom with the "For Sale" sign. Bring enough money to buy the 'Strom from me, so I can buy a Versys to get home on. Trickle-down economics worked before and it can work again. Let it begin with us. Buy that 'Strom. Together, we can begin the rebuilding of our economy.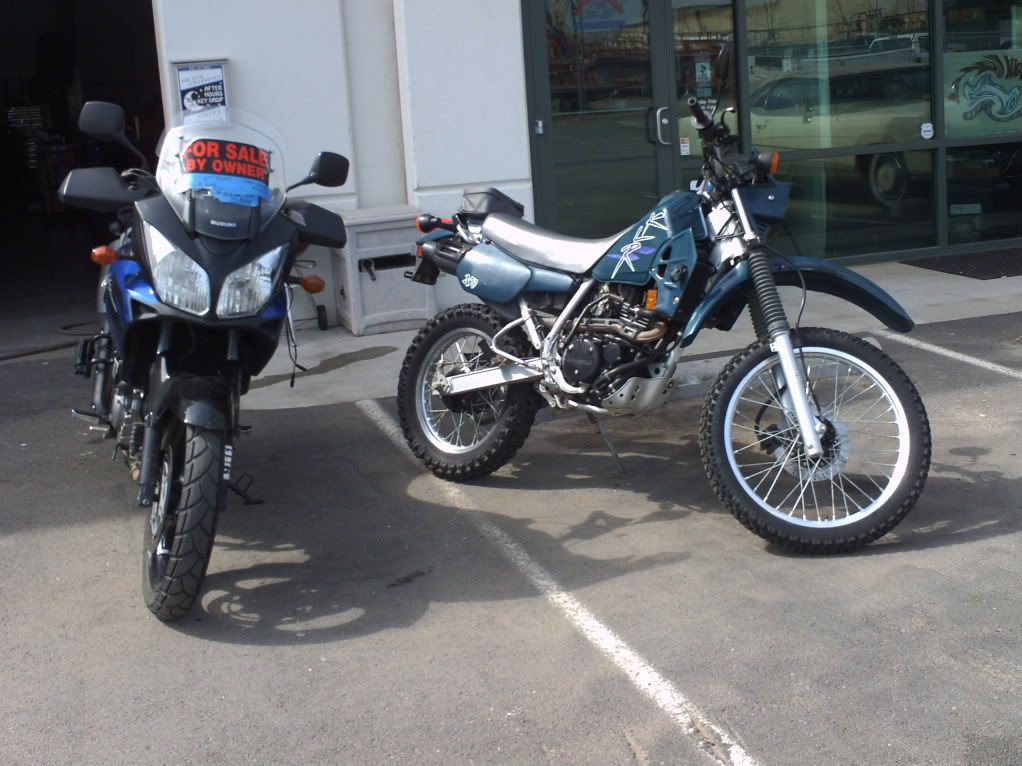 ---
******
"many a trip continues long after movement in time and space have ceased"- Steinbeck, [I]"Travels with Charlie"
[/I]
[IMG]http://i718.photobucket.com/albums/ww187/vatrader01/KLR%20mechanical/04e28c5e.jpg[/IMG]

[FONT="Century Gothic"][I]Sometimes your only available transportation is a leap of faith[/I] [/FONT]