TWoS (Two Wheels of Suches)
---
Well, the cat's out of the bag...............the new name is Two Wheels of Suches!!! Catchy and people should associate pretty easily with the old TWO!
On my way in on Friday afternoon, I made a stop to take care of a common event.....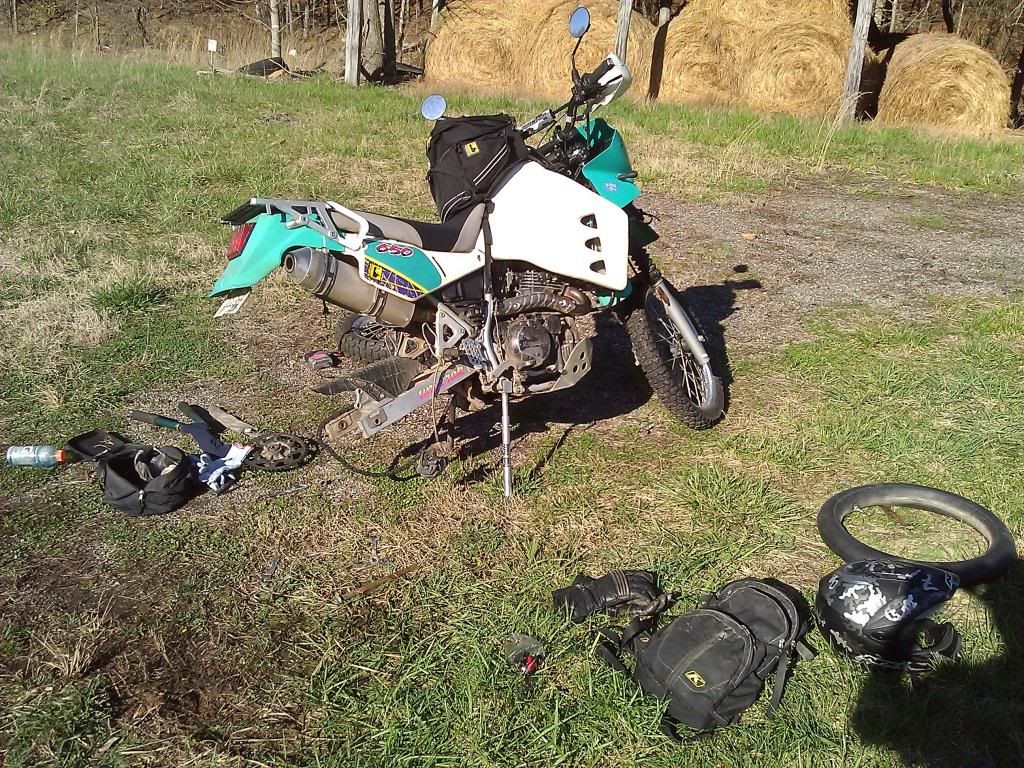 Here is the culpret......
I got to Bill's house around 6....I was staying in his cabin.....they invited me in to have supper with them.....that's when Bill showed me the Menu of what the building was before TWO......
The original Super Size!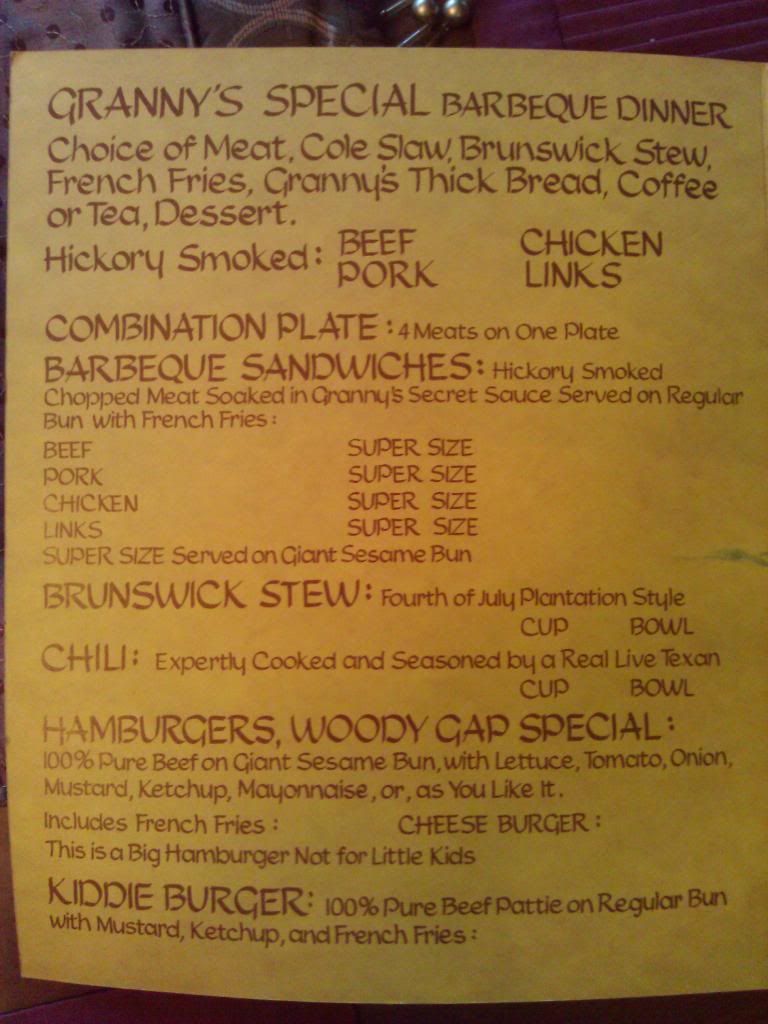 Yes, can I have a Diet Mr. Pibb and some 'Sweet Tater' pie?
That night in the cabin, I did a double take when I thought I recognized the guy doing the interviewing......Hi, young Dave!
My Digs for the night.....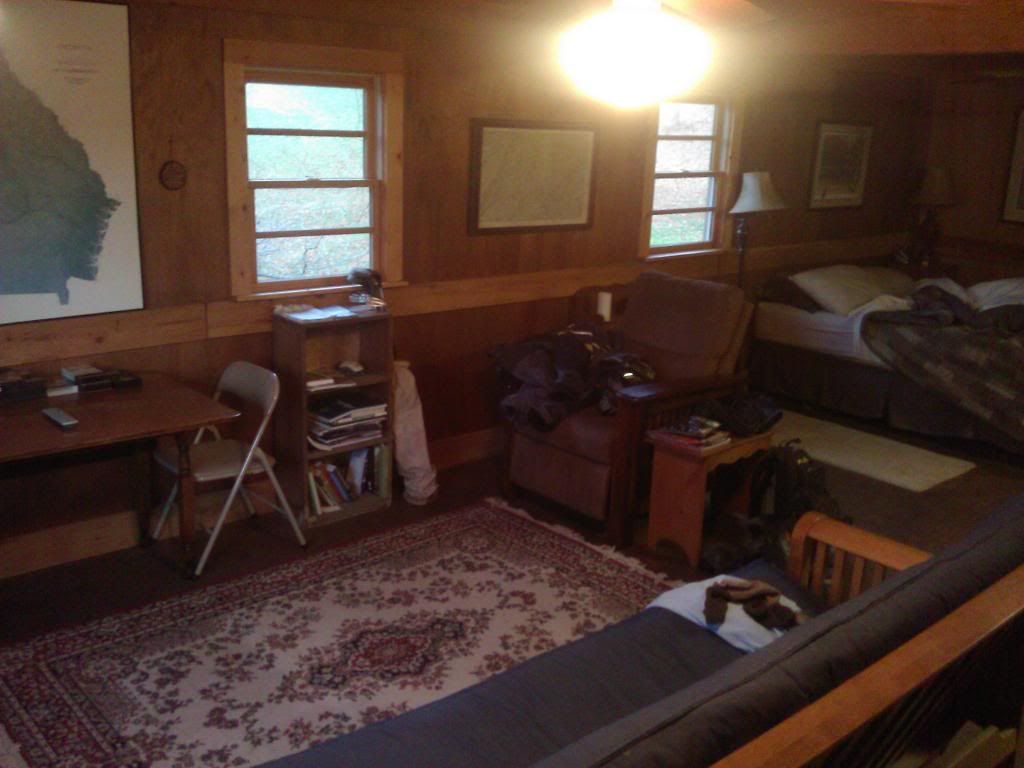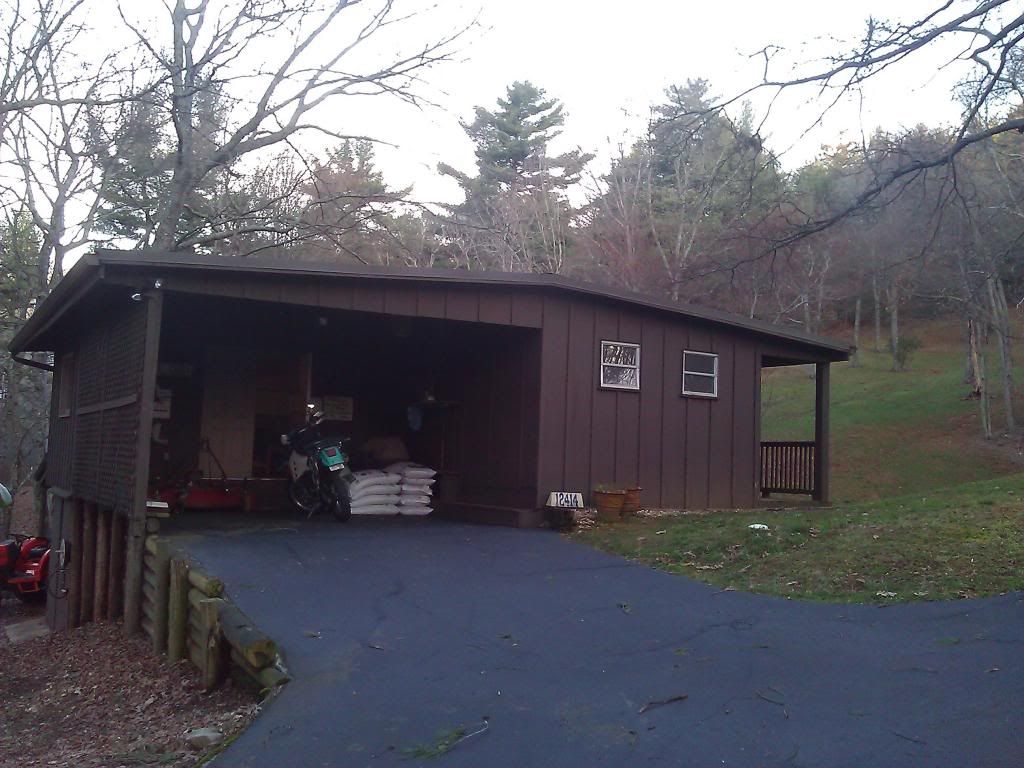 ---
Keep Loving Rides!
Bill has a sweet place!!
Nice morning .........just me so far.....
Wolf Pen Gap Store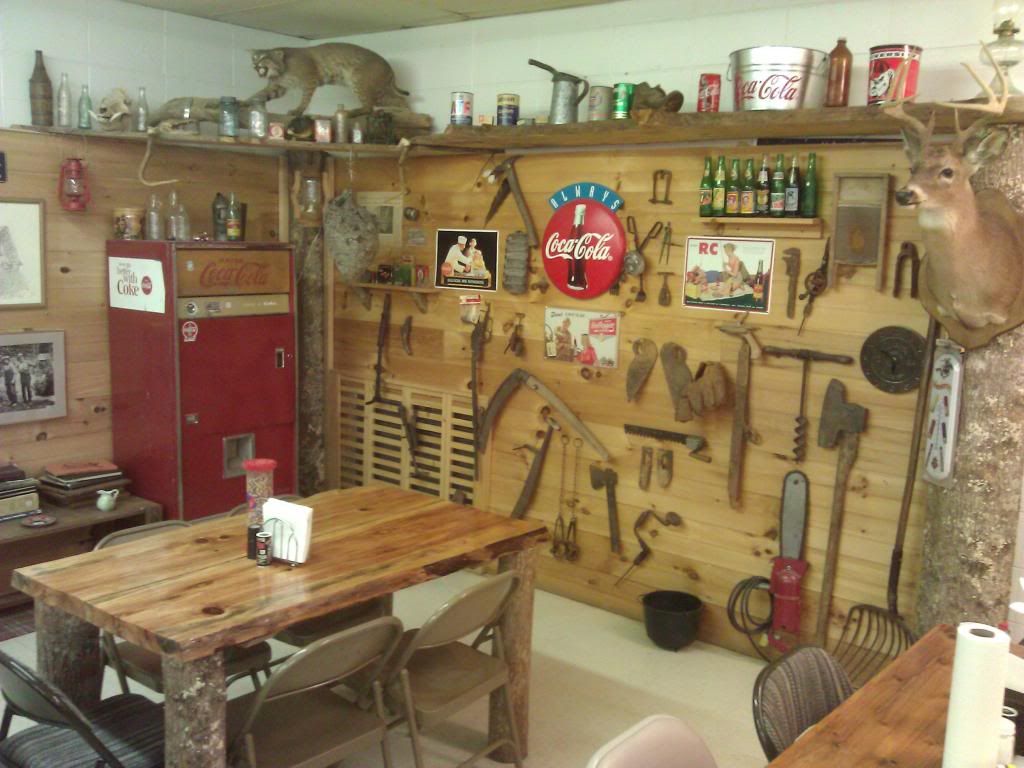 Fresh paint looks good!
TWoS......group of Harley riders coming in for the day....signage for them!
New Deck!
---
Keep Loving Rides!
Kitchen getting ready.....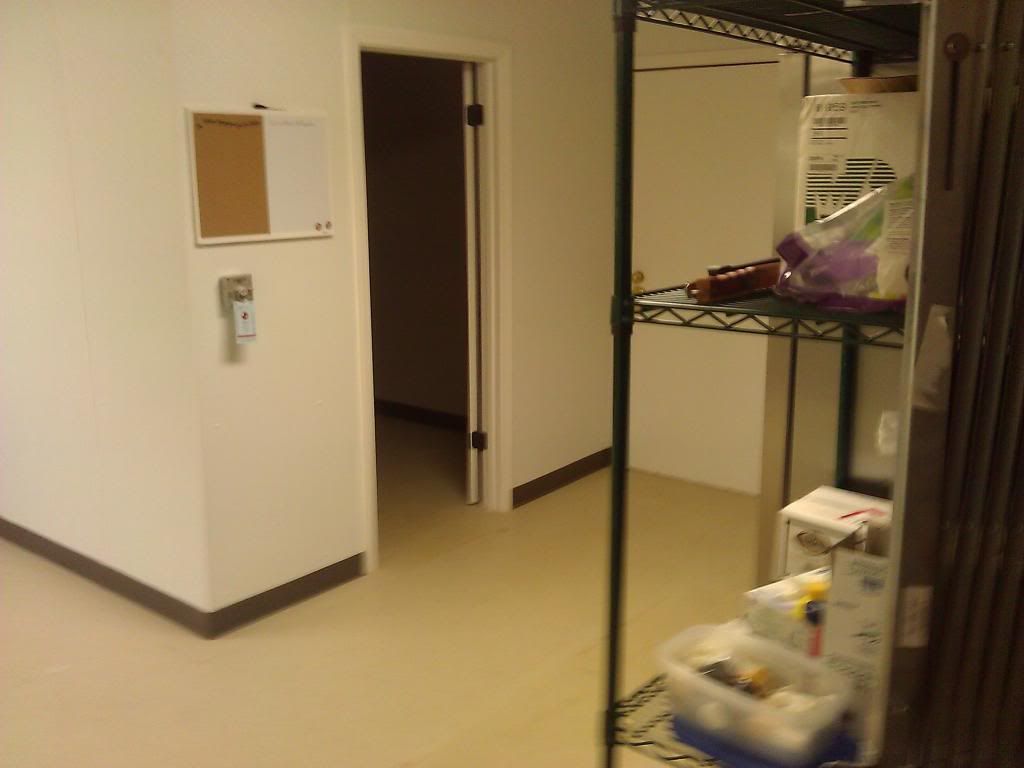 Time to go to work.........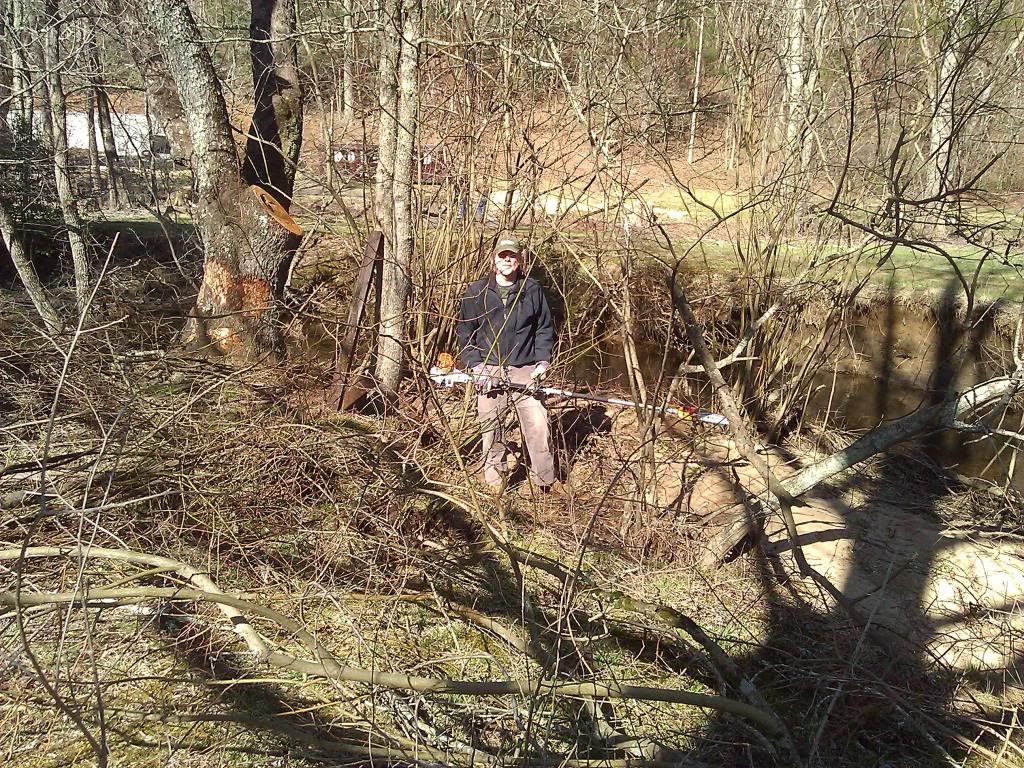 ---
Keep Loving Rides!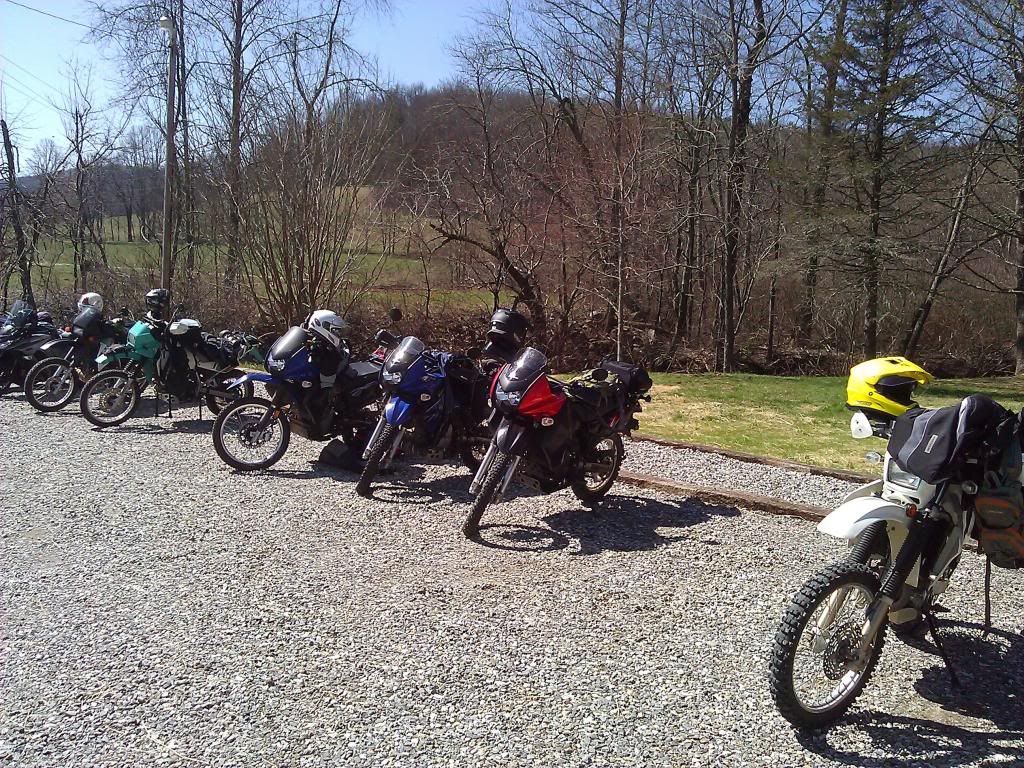 I got a nice pic of Jenny.......orignal owner of TWO!
Here is a pic of a pic of Frank and Jenny!!!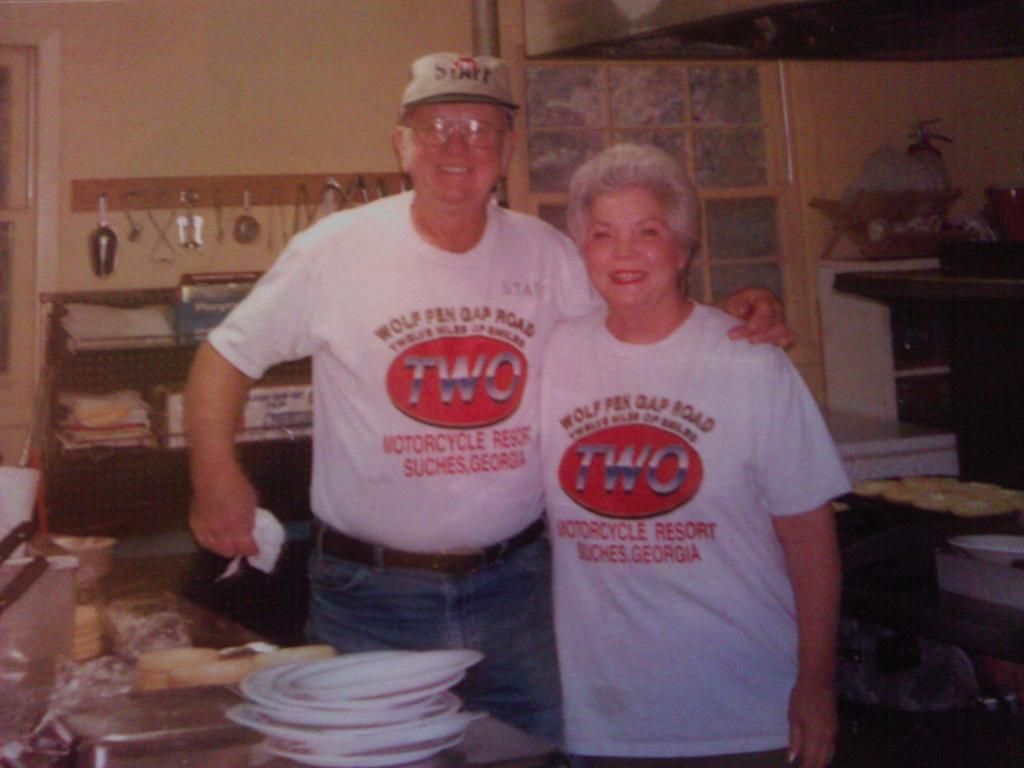 Had an awesome time...........Thanks for all the KLR riders that came out to help!!!!
I made 3 videos while at TWoS..... maybe a little shakey, but hope you enjoy just the same. Found out later the reason some trees had to come down was due to power being run to the new bathhouse
http://youtu.be/0ZPaWAxzd0w
http://youtu.be/xqO6vaRR_WQ
http://youtu.be/Zf0pE0enDkc
---
Keep Loving Rides!
---
Last edited by cherokee_chuck; 04-09-2013 at

10:19 PM

.
Nice, glad to see it re-opened!
I was pretty bummed out when it closed!
I was too......so happy Bill was able to purchase it. I believe it can be a great place again!
---
Keep Loving Rides!
Stopped by a couple of days ago and spoke with Skip, he says it should be open in 3 weeks!
Similar Threads
Thread
Thread Starter
Forum
Replies
Last Post
Work Day in Suches, GA! Come all!

cherokee_chuck

Southeast Riders

9

04-06-2013

04:43 PM

Wheels Wheels Wheels

eparker202

2008+ KLR650 Wrenching & Mod Questions

1

10-25-2011

07:38 PM

How many wheels?

Lockjaw

The Off Topic Lounge

19

02-07-2010

04:16 PM

Wheels

gfhare

KLR & Other Motorcycle Related Discussion

0

06-19-2009

09:13 AM

Removing wheels?

OlNortonut

1987 to 2007 Wrenching & Mods

6

06-01-2008

10:28 PM