TDP VIII pics!
---
You guys probably know by now that I was about 1/3rd of the way to camp Friday Morning when I got a call from home that the babysitter (my mom in Alabama) couldn't make it, and since Heather couldn't lay out of work, I had to turn around and head home. Hate to miss that time with you guys, but Saturday around 4 I headed to camp so I could hang with the remaining group and do some scouting on Sunday!!!
Took a pic of Ken and Barbie (in the middle of some cosmetic/organ surgery) before loading him up again..........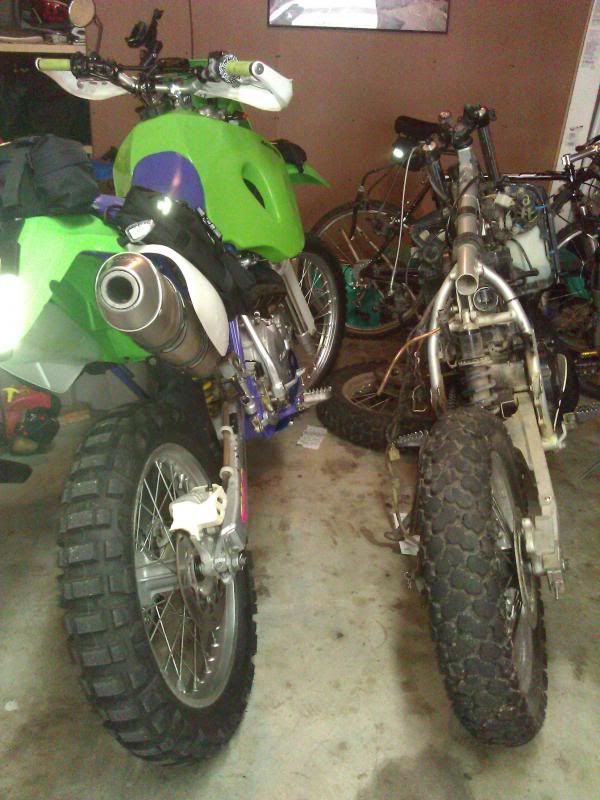 Got at R & R at 6 and watched to rest of the Tennessee/Florida game with Terry on his new 60" TV!!! Around 7, Steve, Kevin, and Chris roll in and we got to eat some great pizza!
Afterwards, we kick back around the fire and share lies!
Good morning to the 'Burban and Steve's cabin!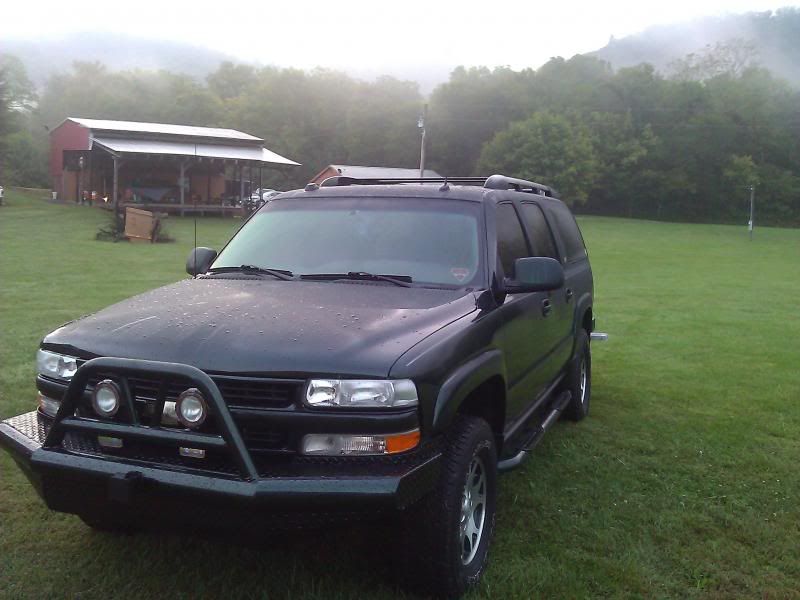 Cinnamon Buns and Egg/Sausage Casserole for Breakfast!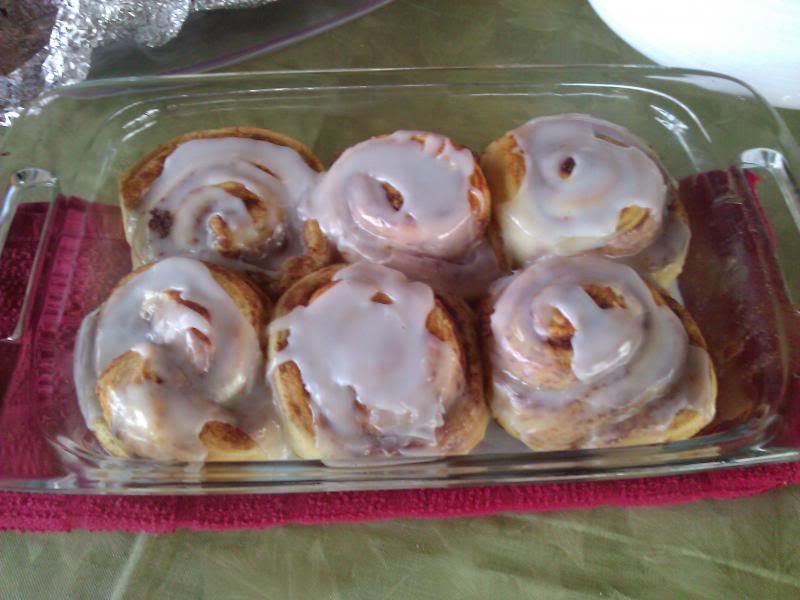 ---
Keep Loving Rides!
Ken about to get dirty!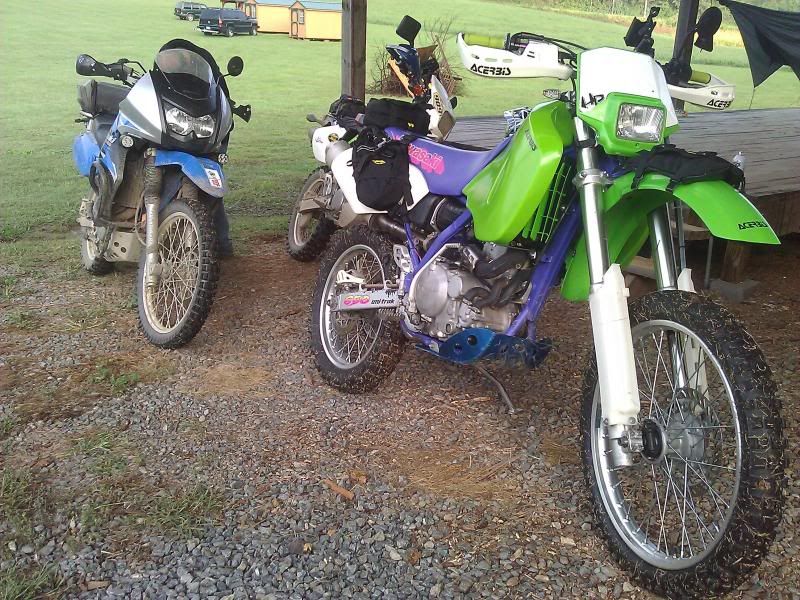 Terry and Elizabeth were barely out of driveway, when their pup decides the coast is clear............HA! Caught in the act!
I had run across this road/trail system with johnboync last year.......wanting to go check out all the other trails pealing off of it! The road continues past the parking for the hiking trail!
Hard to get a good pic when they don't slow down....................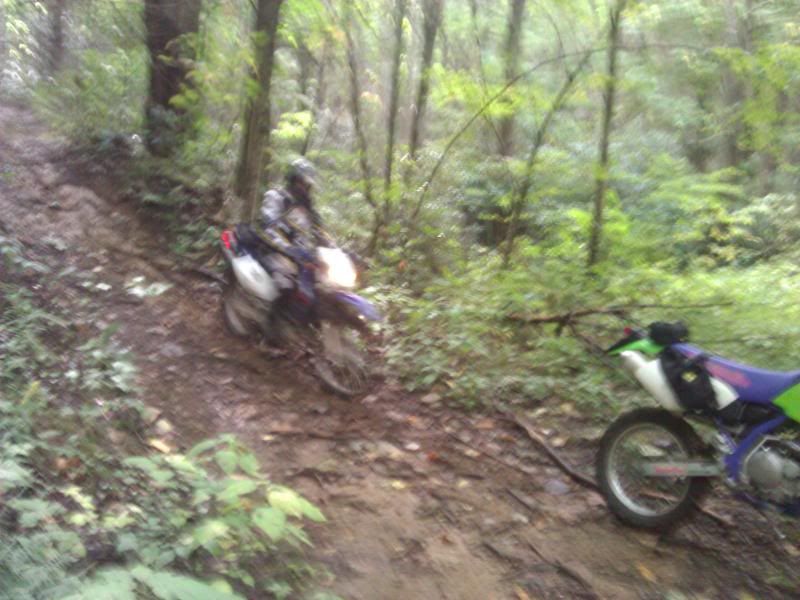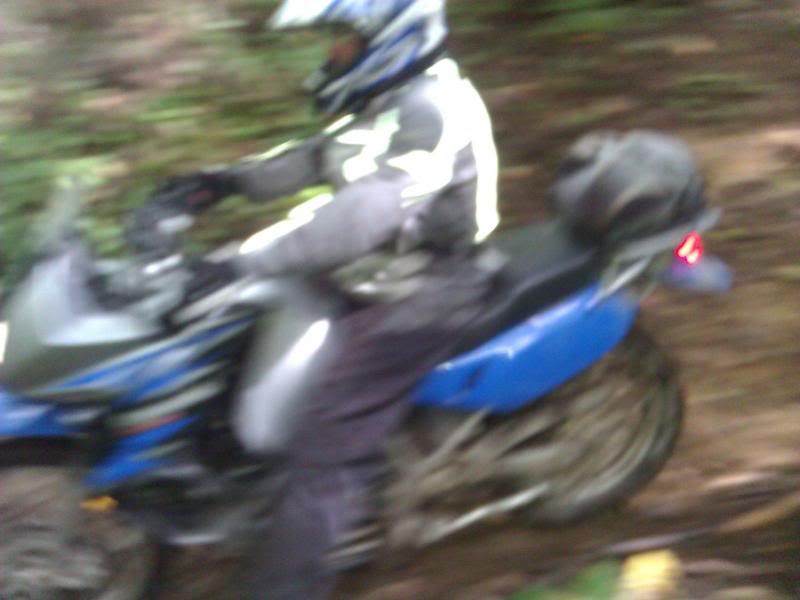 ---
Keep Loving Rides!
After a stumble onto one of the trails I take on my Hooligan Ride, we head to Wolf Creek Falls so Chris can take a look.............we met 4 friends riding 250s! They get together and rent a cabin near Max Patch and ride, ride, ride........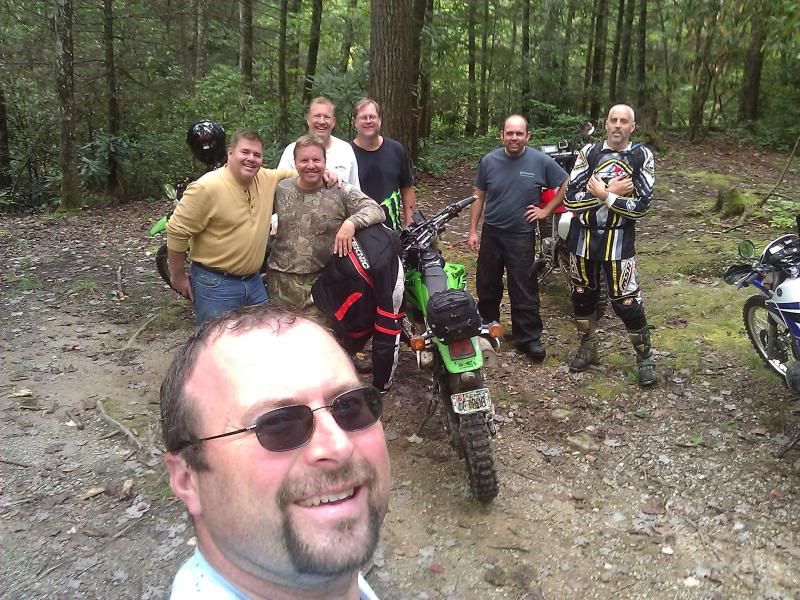 We head down the mountain to get some lunch at Still Mountain restaurant! Good Bluegrass music while we eat!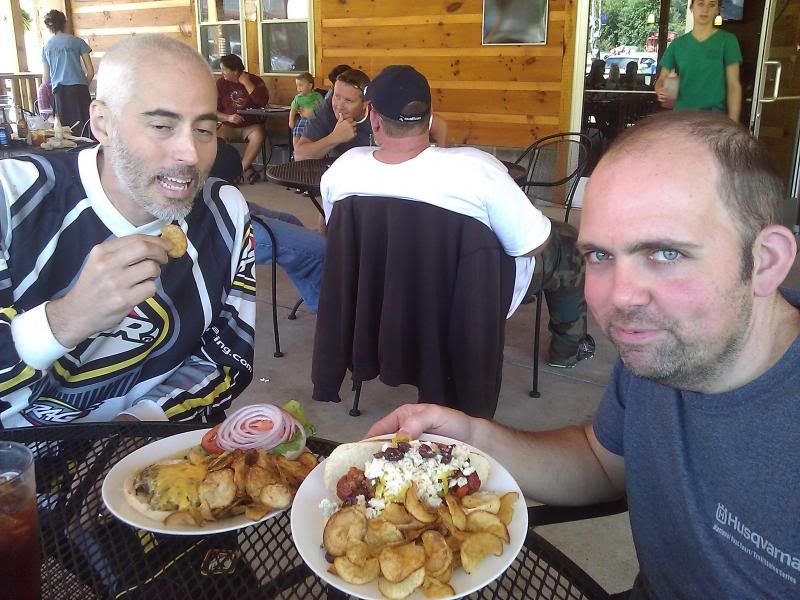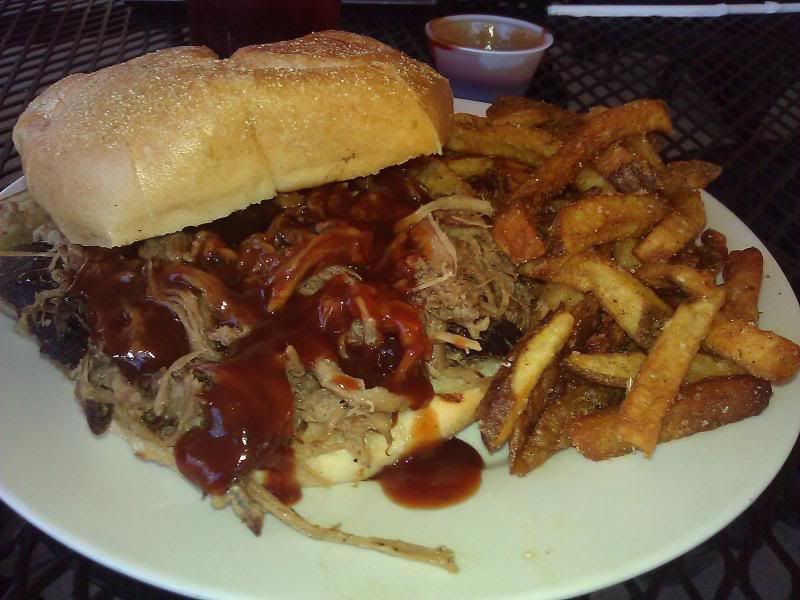 Enjoying the view during a little more riding before heading back to camp!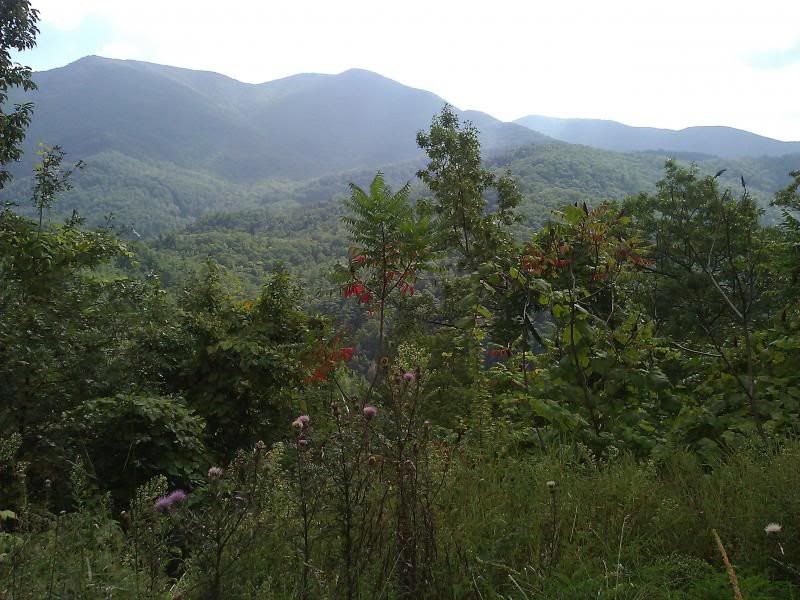 Last ones to leave camp!
As usual, Terry and Elizabeth were great Hosts!!!! Always look forward to seeing them!
Hope to see you guys at the other 4 rallies we have scheduled for the fall! I won't be at 'BOOH', due to family outing, but try and get over to the great Georgia Ride! I will be getting things squared away with Crawford's Campground this week for the 'Hanging Dog' Rally and some great fall leaves! And of course, don't forget about 'Bama Jama' coming up the first weekend of November! And this year, for the first time, we will be having a Thanksgiving weekend ride...........'Cuhutta DS Tour'.......being hosted by our very own johnrandall! GREAT TIMES!
---
Keep Loving Rides!