Hooligan and World's Edge Scouting!!
---
Be looking for a slight adjustment to the Friday schedule. We are adding a 3.5 rating ride called the 'Kinder/Gentler Hooligan Ride' (is that a contradiction in terms?). Anyway, after checking out the trails on saturday, today Vic and Mel decided to offer a ride very simular to the 'Hooligan Ride', but without the 4.0's. This is a great opportunity for those wanting some
challenging
terrain and beautiful surroundings, but not sure about the
extreme
terrain. I am in the process of adding the ride to the 'Tour' thread. If this ride seams more like what you are looking for, then let me know and I'll put ya down for it.
Hooligan -
When we were going thru the rough stuff, pics are not on our mind. The roughest trail on the Hooligan is extreme. The mud (grease) turned it into a 4.5 rating. Hoping that by drying out by Friday, it will be down-rated to a 4.0. Trust me, it will be challenging enough. The day was a blast........ So, here are a few to view: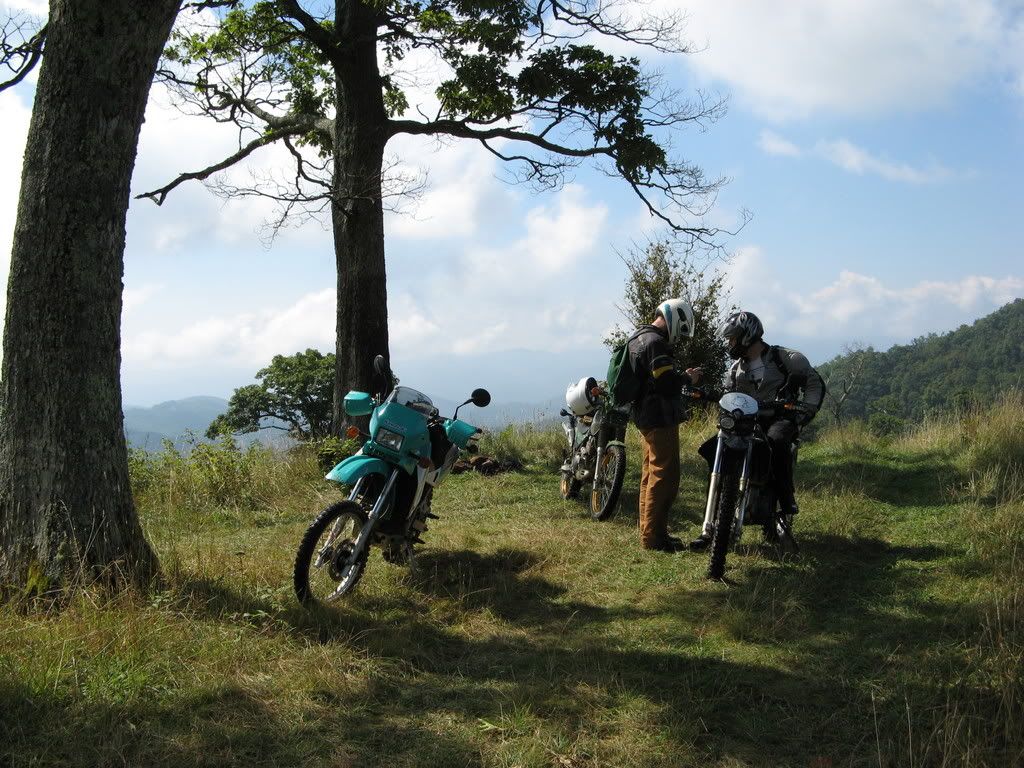 Stop at the Gap!
Vics 50/50 tire did well throughout the day, but was no match for our toughest climb. That's me trying to get Vics Sherpa up this hill. Remember, steep grades normally don't show up well in pics, so when it is easy to see the incline, just imagine .......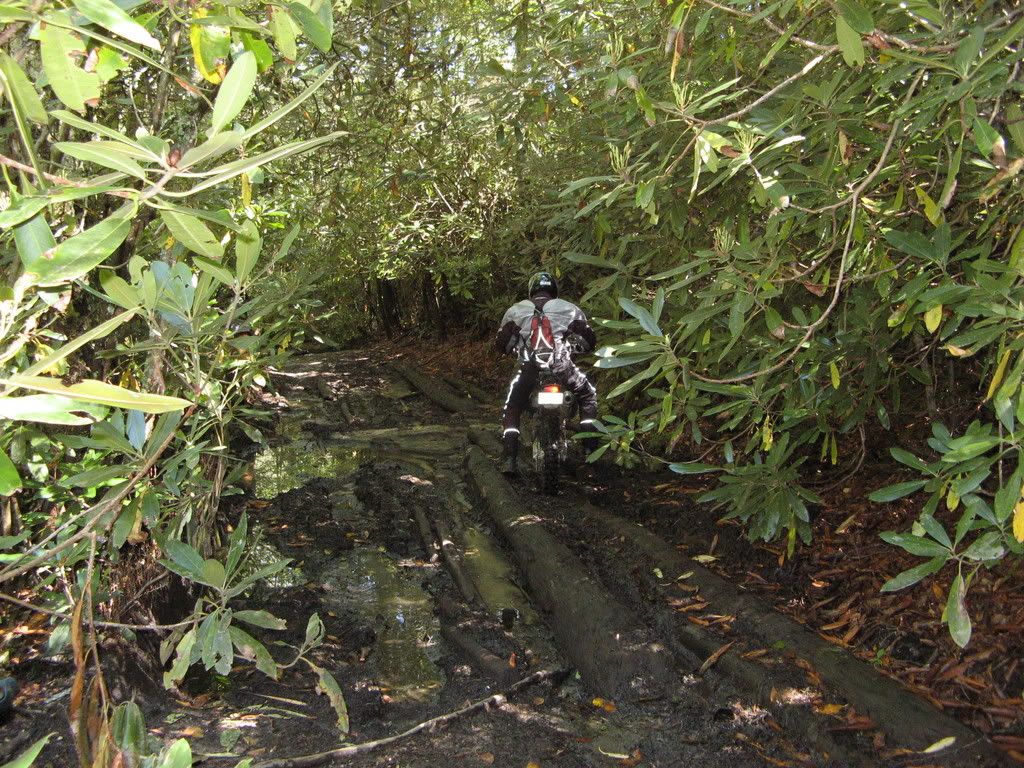 Mud Log crossing. This trail was soooooo much fun!
Dave crossing Wolf Cr. before Swithback Nervana. Better have your knobs for this too.
Vic explained to me why these trails/roads were in such rough (great) shape. The hurricane that came through a few years ago made all the massive ruts. Check out the pic again of me on Vics bike. I am 6'4"!
World's Edge -
One of several views from the Edge of the world.
Pic of a peaceful atmosphere. See link below for some of the rougher stuff that we actually slowed down enough to take.
Moe, Larry, and Curly having fun in the twisties.
If you are interested in taking a ride to see scenery and ride 3.5's and great twisties, then give this tour a look.....
More about the World's Edge report:
http://klrworld.com/forums/index.php/topic,4589.0.html
[/QUOTE]
---
Keep Loving Rides!