A scouting trip completed......after 5 years!
---
OK......I am going back 5 years to around April 2010 to re-report a trip MarkB, drutbike, and myself did on Walden Ridge/Sequatchie Valley/Hinch Mountain/Holloway Ridge. After this old report, I pick back up with what I did today May 30, 2015, to finish off what we didn't complete in 2010!
2010
In Early April, I did back to back days of riding with some friends........... the first day was with MarkB and drutbike over on Walden Ridge, close to Pikeville......................... and the second day was with TellicoTim over on Beaverdam Bald, between Tellico Plains and Murphy. I brought my video camera only, which takes good video, but not so good pics. We used David's camera a good bit and got some nice shots! Hope you enjoy!!
Near the bottom of Farley Gap Rd.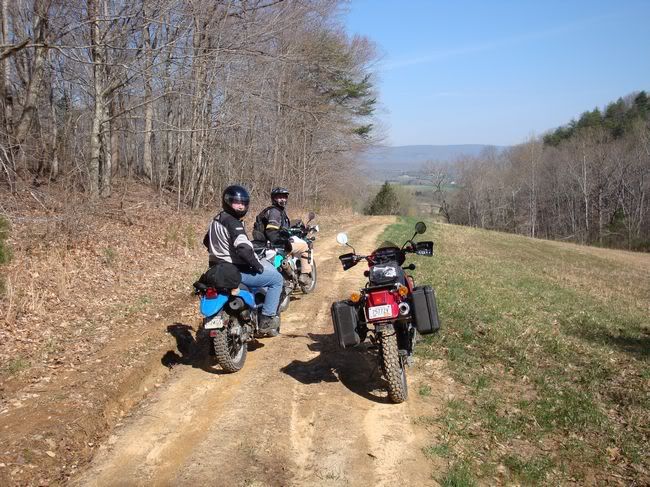 Lester Cemetary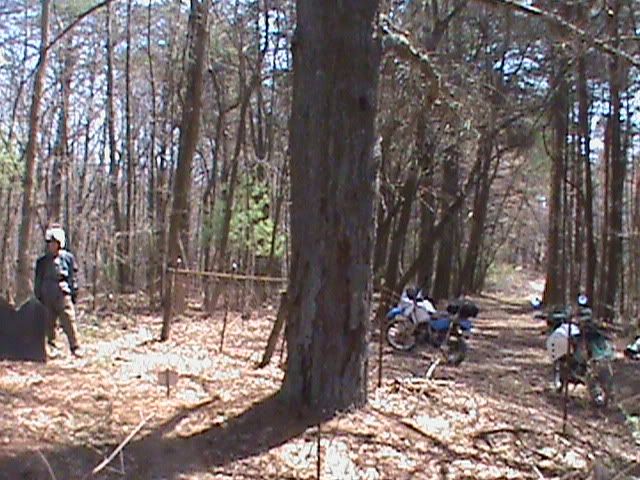 Me
Fire Tower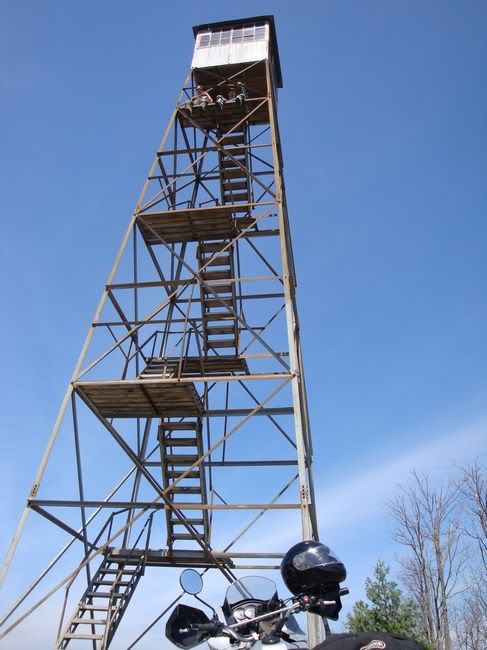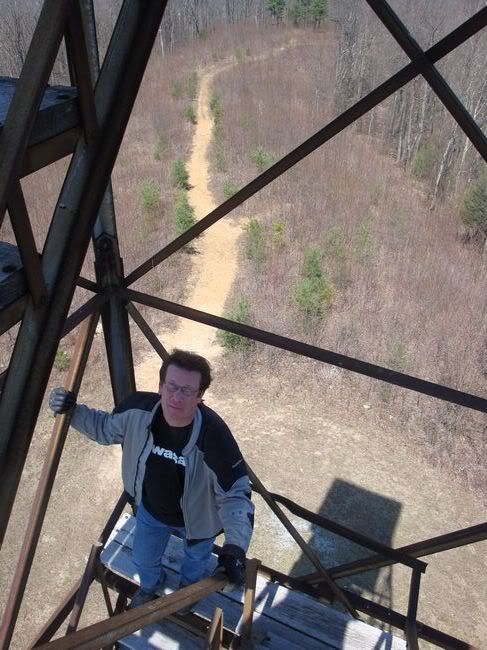 ---
Keep Loving Rides!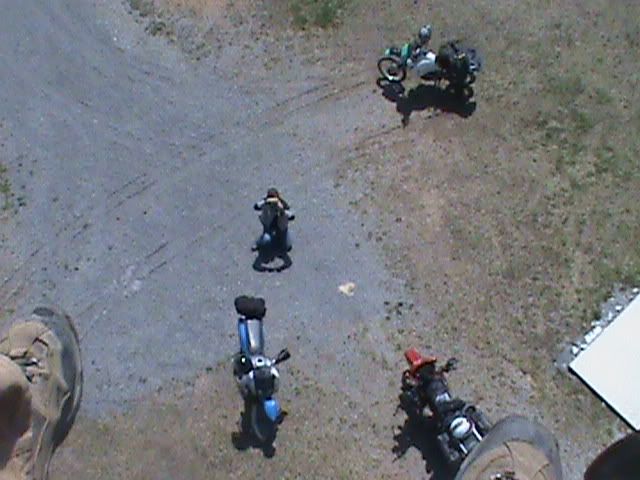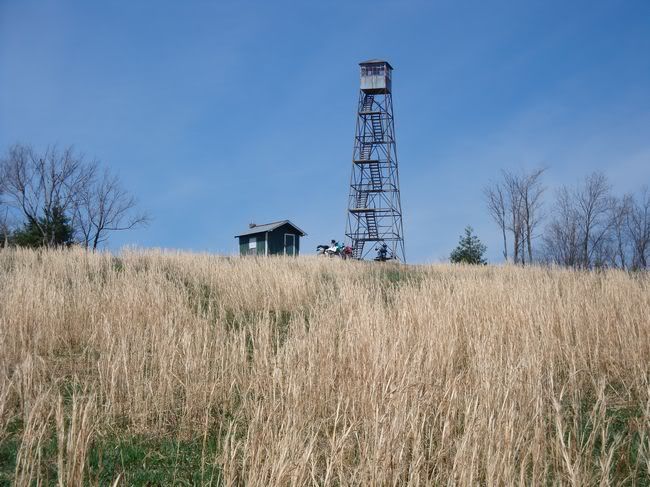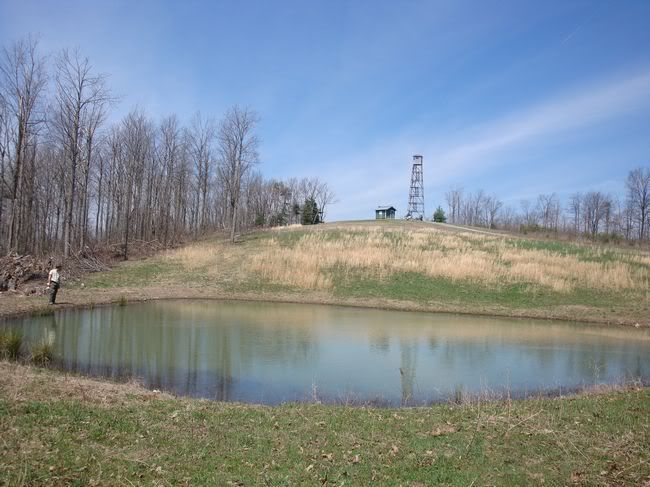 Little riding on the side of the mtn.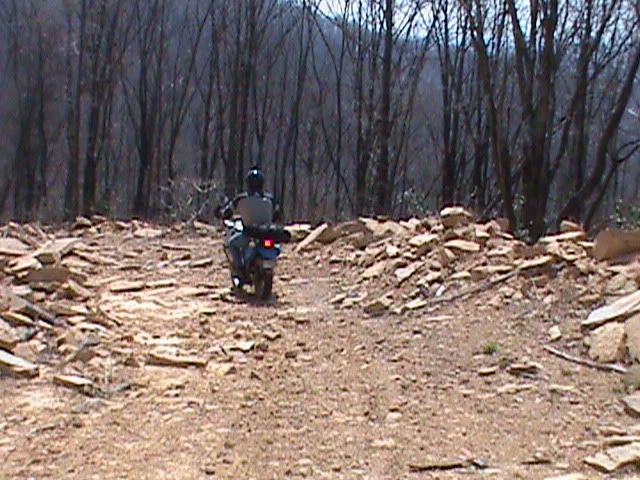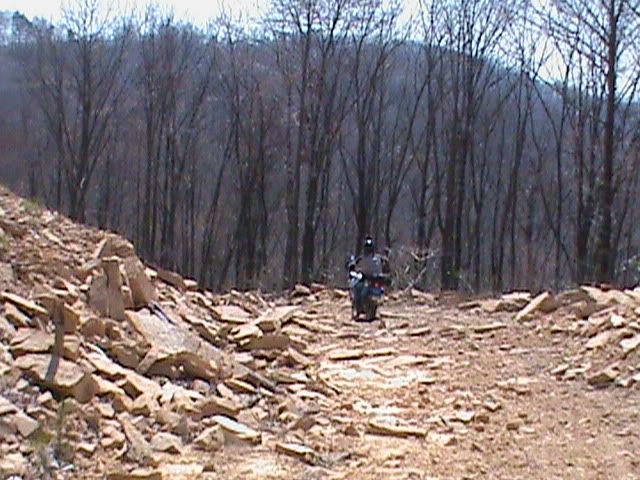 .
---
Keep Loving Rides!
Lowes Gap Rd.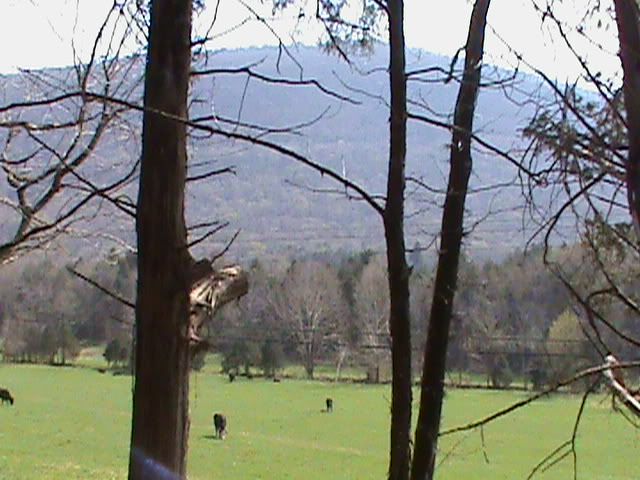 View from airline beacon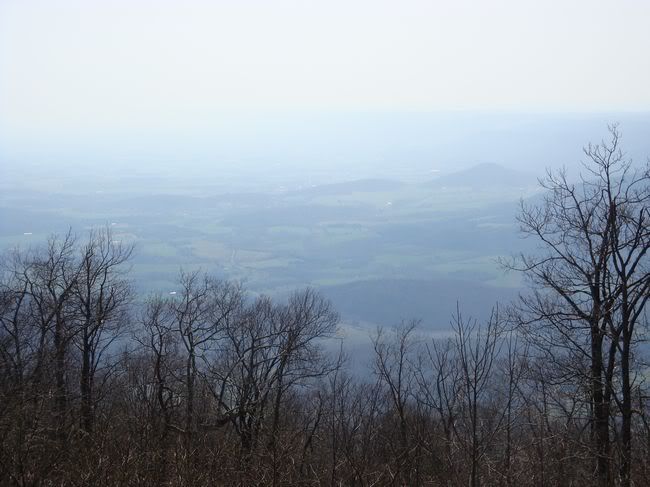 MarkB at old cemetary near Hitch Mtn.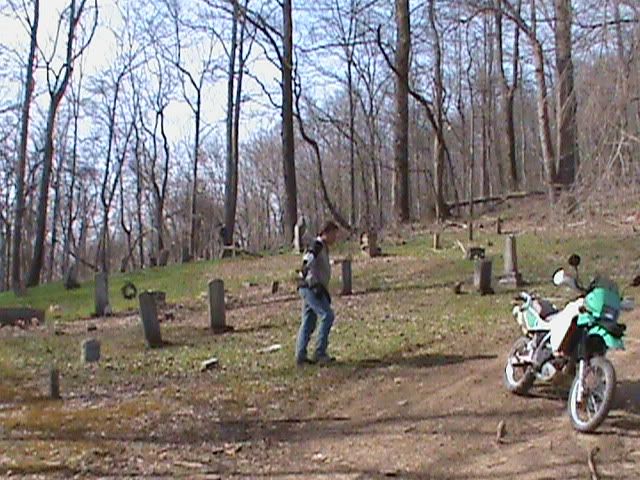 TellicoTim on top of Beaverdam Bald.........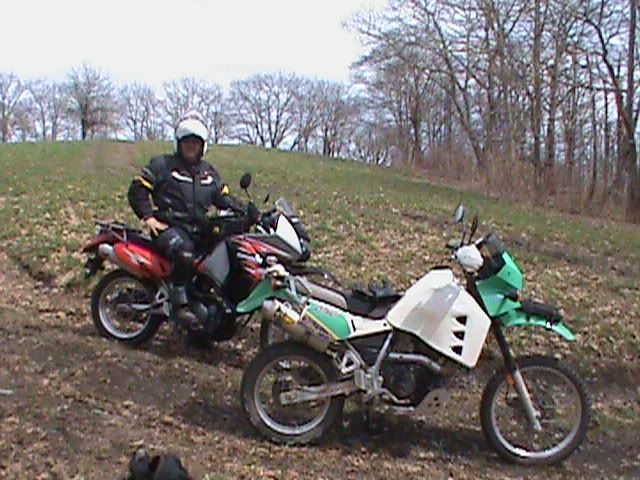 Small tree fallen across the road to the lower bald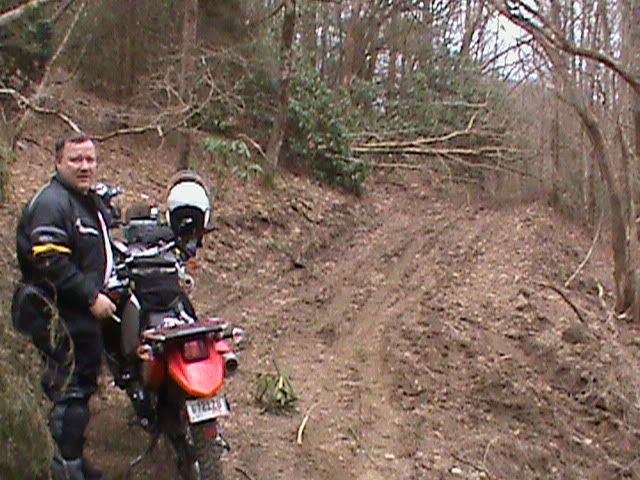 The Bear Saw strikes again.........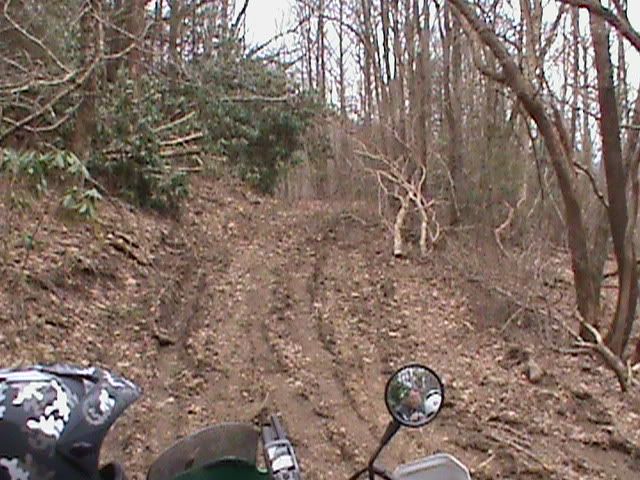 ---
Keep Loving Rides!
Tim having some fun before we leave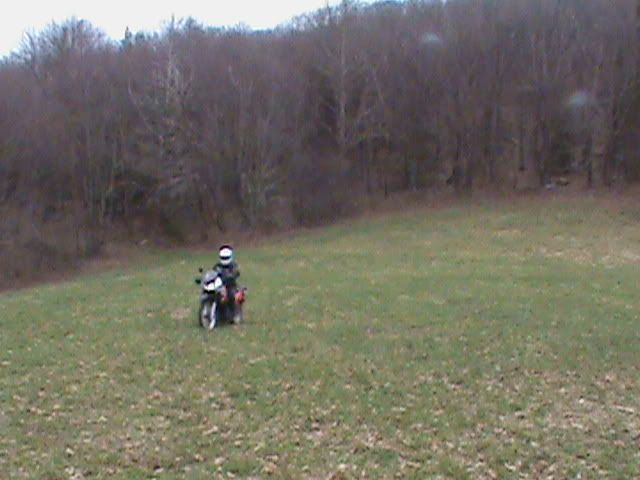 Trail off of Upper 2 Rd. still open due to not within the Tellico River Watershed............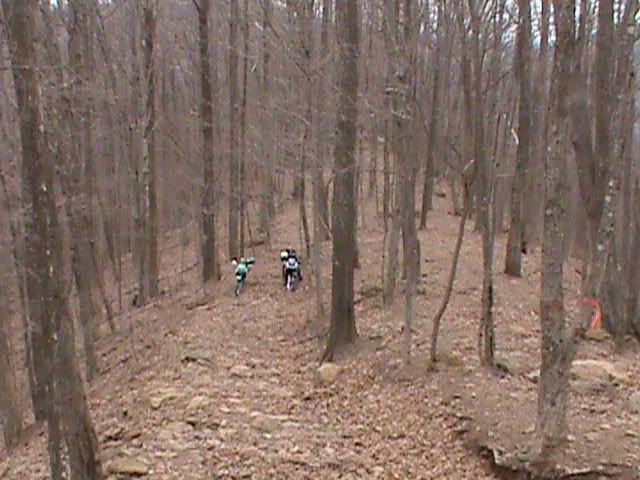 Not maintained anymore though..........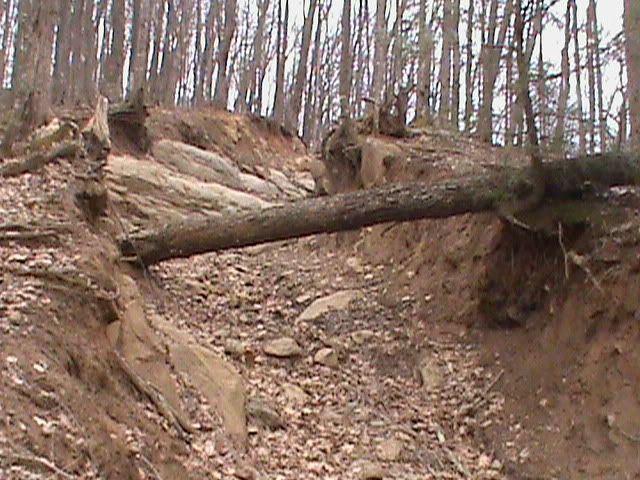 Closure of Lower 2 Tr............was tough in '98............extreme, now!!!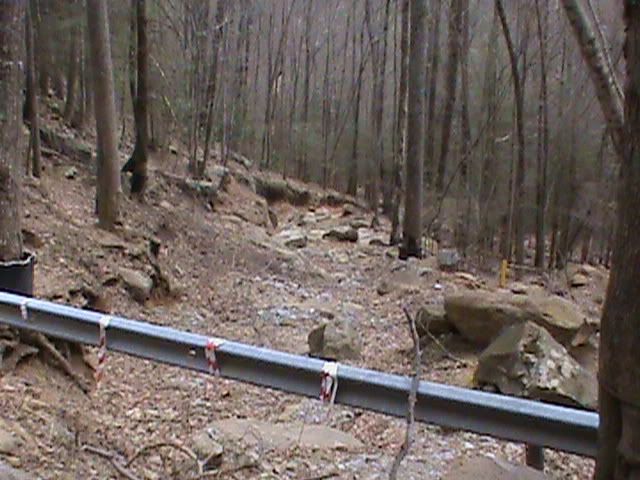 Really enjoyed riding with the guys!!!!!
---
Keep Loving Rides!
2015
With 1 week until Sequatchie Valley Days IV, I wanted to re-visit a trail/road that me and friends did not finish....to see if it could be included in the fun!
Before I get into the day's events, I wanted to explain why a scouting trip on a specific trail was not completed. It was getting late on that day of riding, and we had just seen the FAA tower and decided on our way down to stop by the old cemetery. I got a pic of Mark with my bike in the foreground. Afterwards, we checked the maps/GPS and noticed that there was a trail going south that might be a through route. We checked it out and had a good time on a jeep trail. At one point, we stopped to check out a cool rock ridge and take a break. As we were talking, a guy and gal on a 4 wheeler comes up a side trail. They stop and we hee-haw a bit. One of us (can't remember who) asked if we could continue going south and it come out. The boy said that he didn't like going out that way because of a Meth house was that way. Well, that didn't bother me, but one of the other guys with me didn't want to go.......so...........we turned around and went back the way we came.
It has bothered me for 5 years that I didn't get to see how the road came out.......and seeing how I would love to get this worked into the Sequatchie Rally for anyone wanting to detour through this jeep trail..........I decided to finish what I started and see just how bad this Meth house is!
I got a late start.........but got out to Farley Gap around noon! I wanted to go down the Farley Gap Rd. like we did 5 years ago! Hwy 30 can be seen through the trees on the left, while I am going right!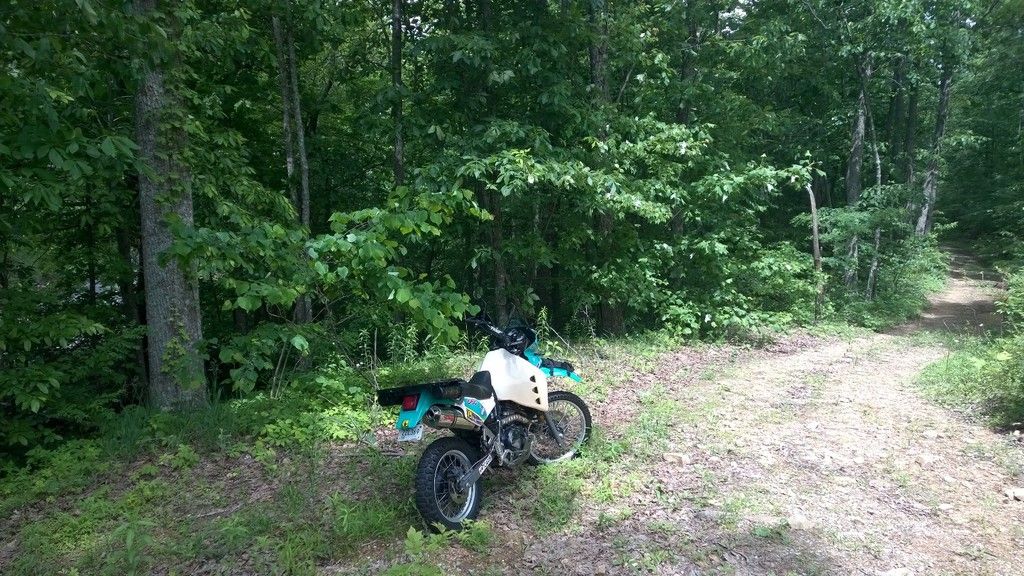 I only got down the road a little bit and noticed it was not being maintained. There are water tanks on this roadbed, but found out later in the day that since they weren't being used anymore, the county wasn't keeping the road up. I actually have already gone down this washout and ran up on a large tree that I couldn't get around.....so back up over this wash I go.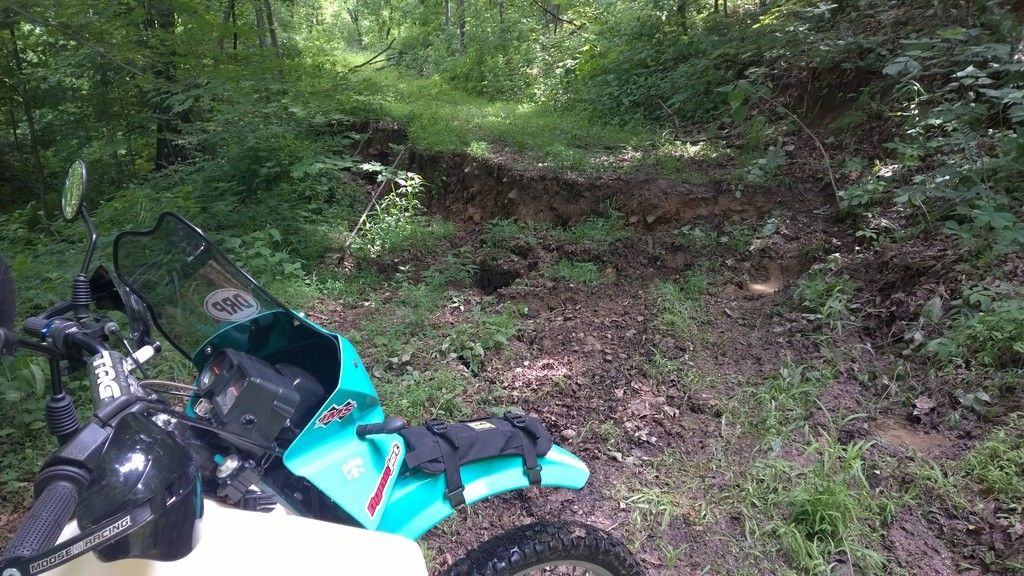 I go back to Hwy 30.........drop down the mountain to connect to East Valley Rd. This was not the first time to see a cow in the middle of this road. I am used to helping my dad with his cows, so I ease it back to the fence and stop by a nearby house to let them know it was out.
This road is on Saturday's ride during SVD........so come out and enjoy!
Our old friend harvickdaman29 (Scott)'s dad's house is on this road!
I stop by to say hi........but nobody was home.
I sent a couple of pics to Scott to play with his mind! Love this property!
---
Keep Loving Rides!
Glamour shot of Barb being scared of this sign!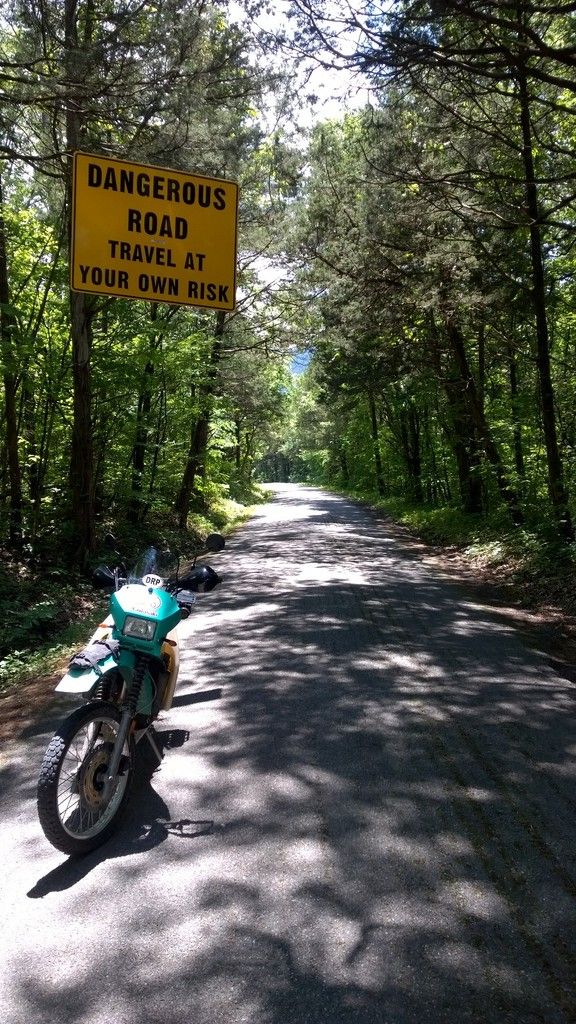 The only danger I really could imagine was some idiot stopping to take a pic of this rock and somebody running over him..............or her.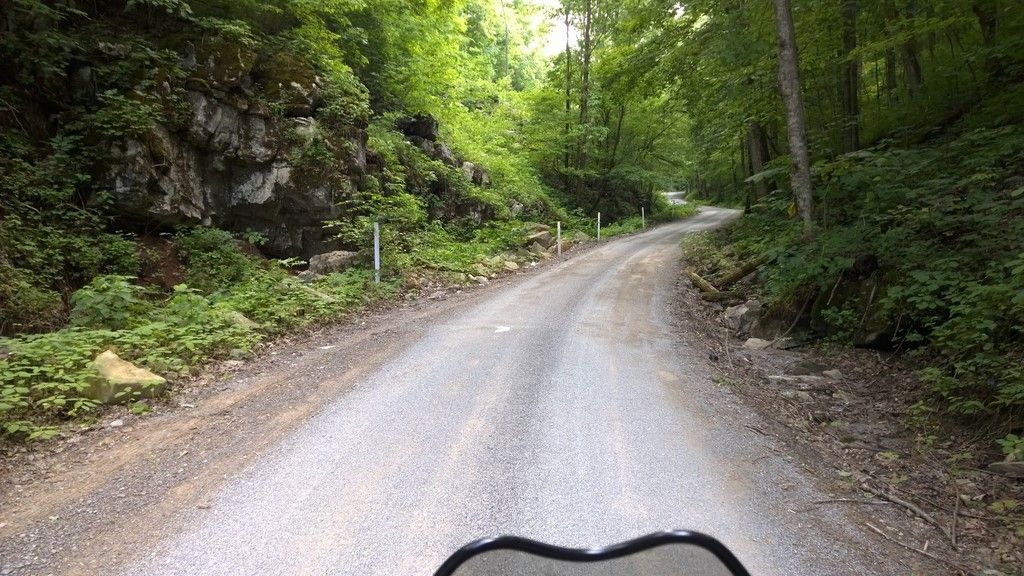 I finally get to what I really came out to do.........find this road! I started on the southern end of what I thought would lead back to the jeep trail we were on 5 years ago...........and I found it.....no problems.........no Meth houses..........just a road with slightly more mud puddles than the northern end. This is what a lot of the road looks like.....didn't get mud hole pics.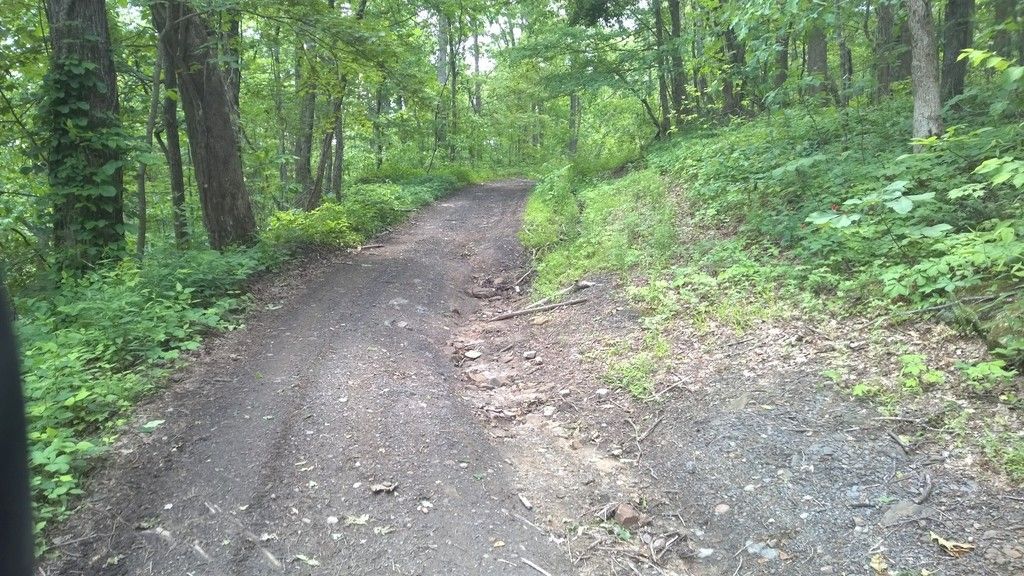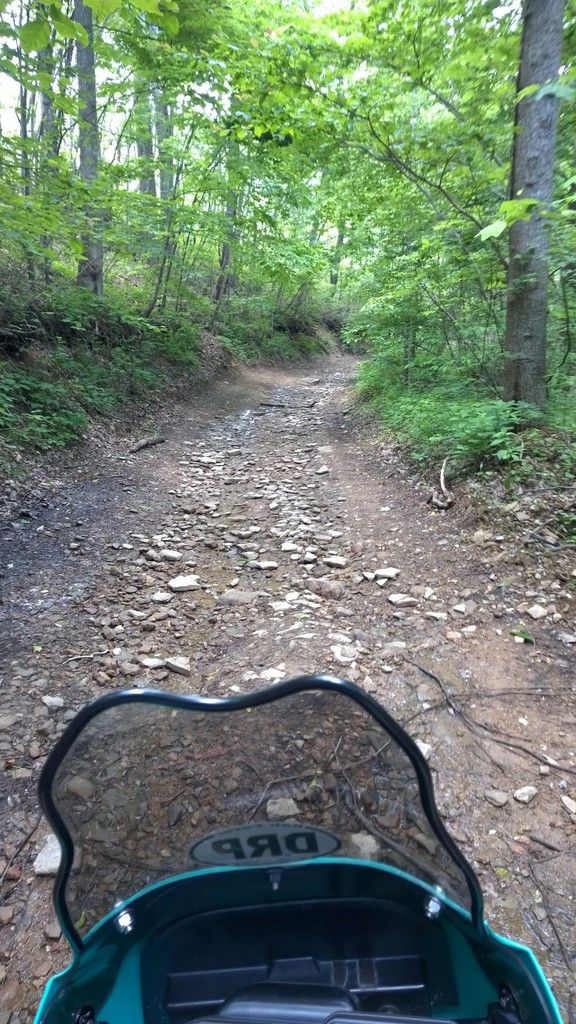 After passing the location that we turned around 5 years ago (about 15 minutes from pavement
), I get to the northern end of the trail to find that there was a lot of logging done.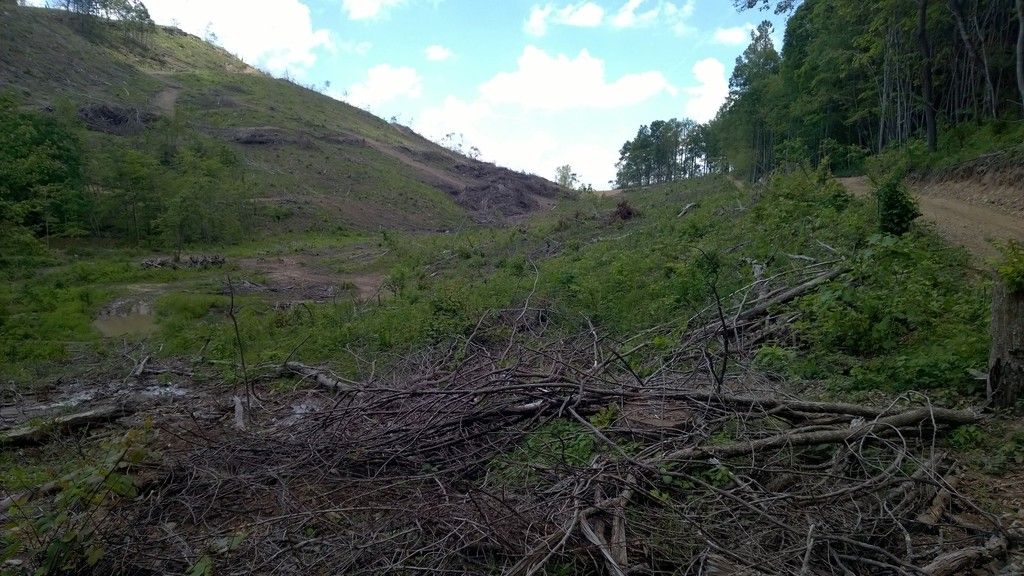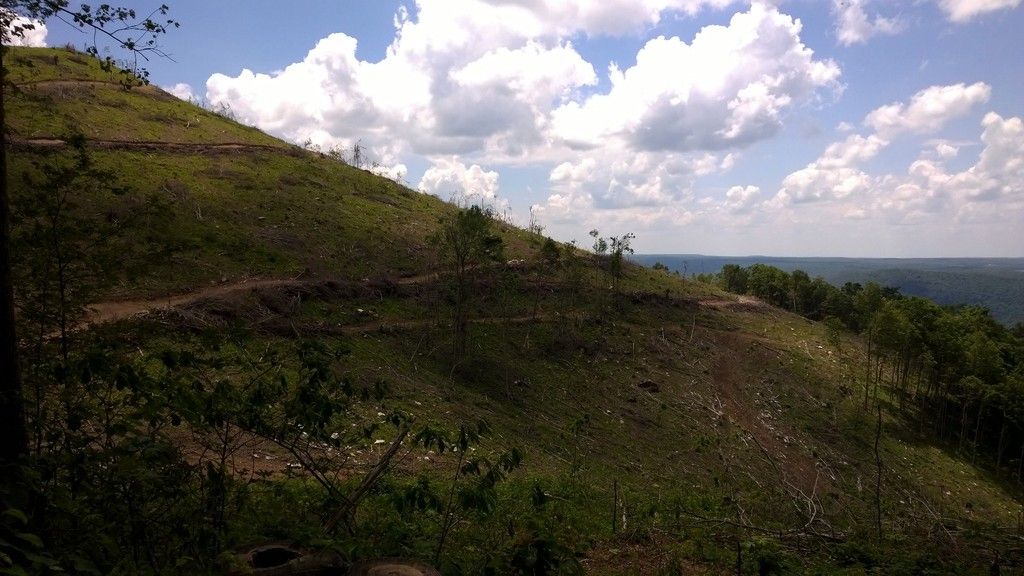 ---
Keep Loving Rides!
I rode to the top of the hill to find this nice view! Oops....I may need to join the HairClub for Men.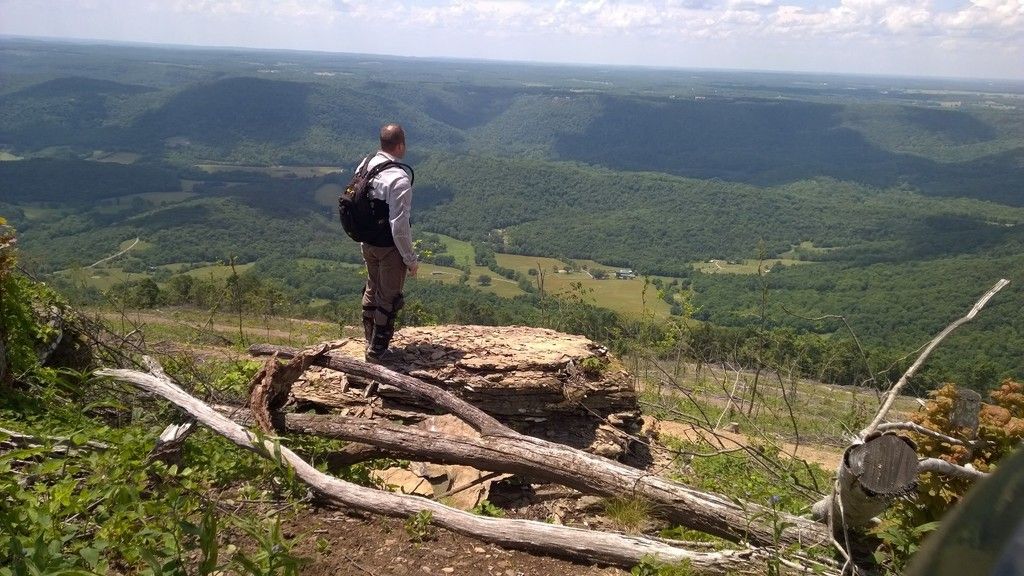 Radar tower over on that hill.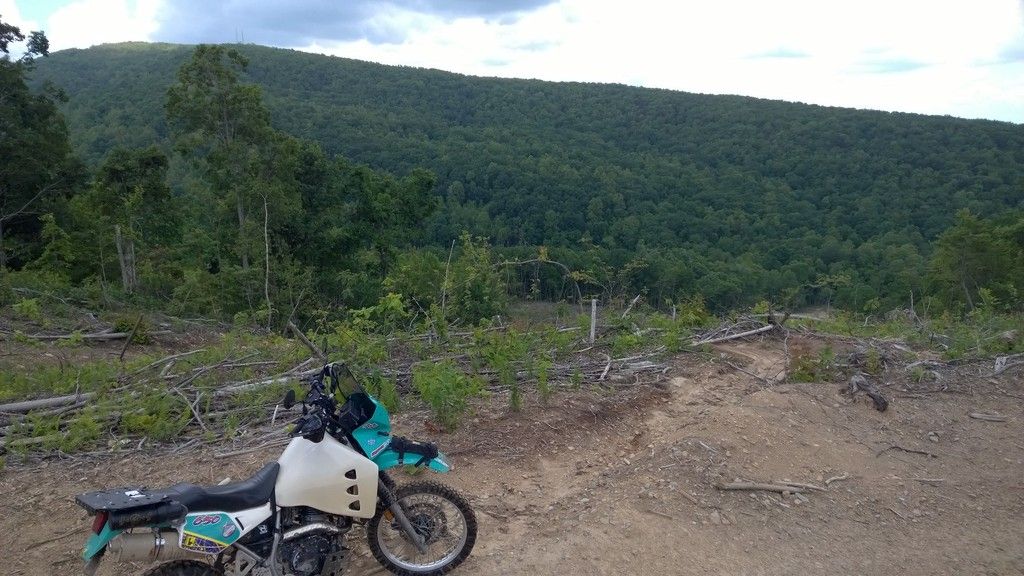 Well.....I left and headed back through the trail, going south. There is a hill climb that has trails detouring around. This is a portion that I played on a couple of times. There is one spot that I detoured that is really bad (not in this pic)....seeing how I was by myself.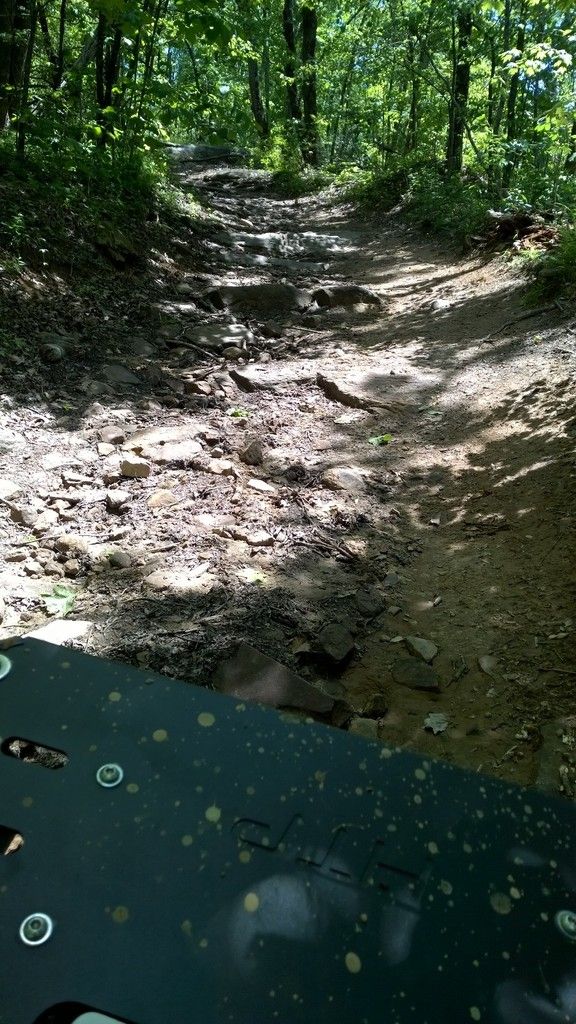 On the way back home, I stopped to get a couple shots of this Jeep! Nice rig to hit the super hard stuff!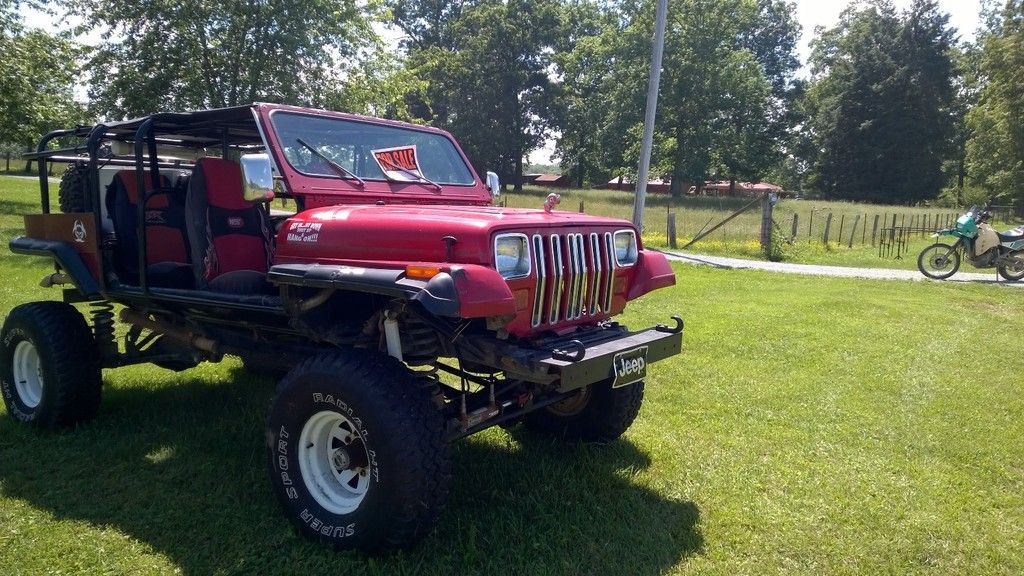 It was a nice day for a ride! I plan on including this trail on the Saturday ride of SVD. Later on in the ride on Saturday, riders will have an option to split the group into 2 groups.........one continuing on the pavement ride, and the other detouring for some dirt. I would rate the easiest way through this trail to be a 2.5....3 at most.
---
Keep Loving Rides!