First Sunday of '16 Run!
---
Sending out an invite to ride on Sunday Jan. 3, 11:30-4ish for all Bradley Dual-Sporters and friends! Make sure and go to early service....HA!
Meet at Conoco Gas Station in Charleston, TN (before crossing river into Calhoun). We will be exploring the 700 and 600 series county roads between Bowater Rd and Hwy 30 (near Athens). We will back road past McMinn Central High School near Englewood over to Hwy 39. Back road over to Cherohala Mountain Trails Resort for a late lunch. Then enjoy a nice ride on the way-back roads in the area as we make our way back to Bradley County! Some dirt roads are always a possibility.
Hope you guys can come! Let me know if you can. Big bike friendly ride!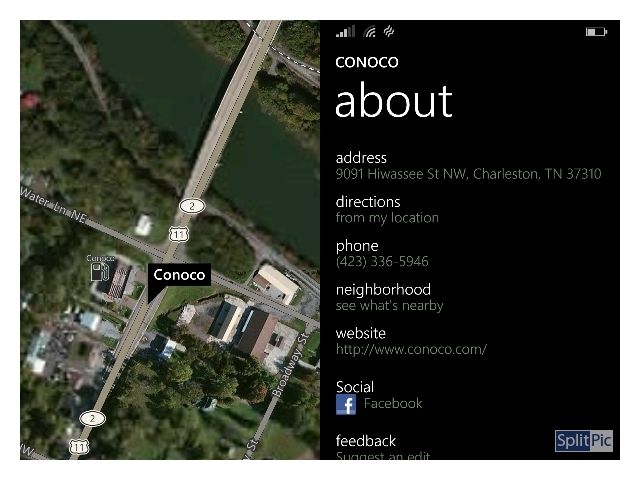 ---
Keep Loving Rides!
It was a nice brisk day to get out for my first ride of the 2016 year! Ride Plan was to enjoy riding some back roads between Cleveland, TN and Tellico Plains, before stopping at CMTC for lunch......then hitting back roads in the area, before making our way back home!
Scott, Weston, and I start the ride out around Noon!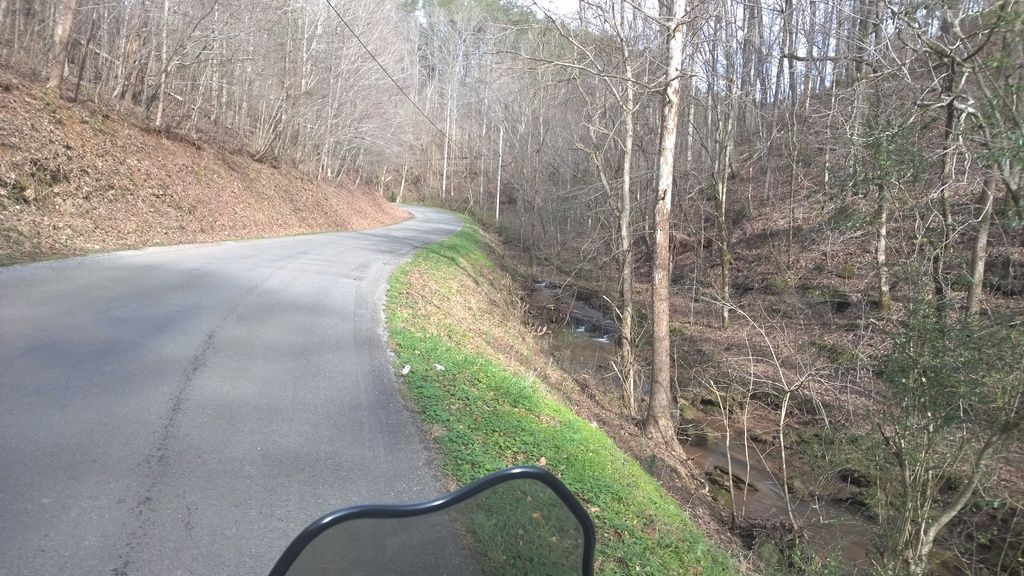 A few minutes after we get to CMTC, Doug and Joe ride up.
---
Keep Loving Rides!
Wayne set us up good! He fed us Krambones BBQ for lunch!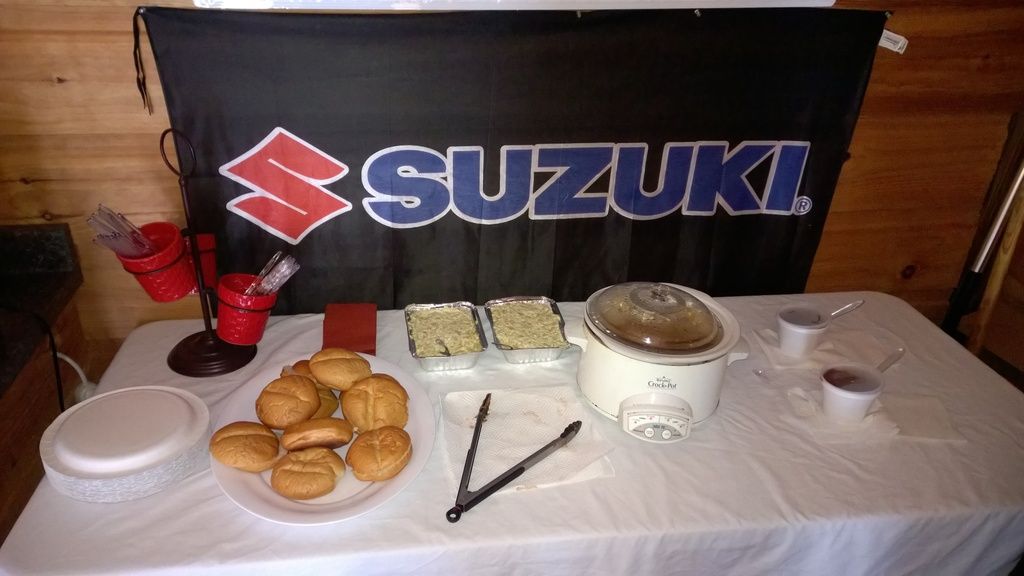 While eating a great meal, Mr. and Mrs. Tube8520 strolled in from Chatsworth! Afterward, Wayne took us to the pavilion to show the work another of his faithful groups did for them, while they sent Wayne and Kelly to Bristol Raceway!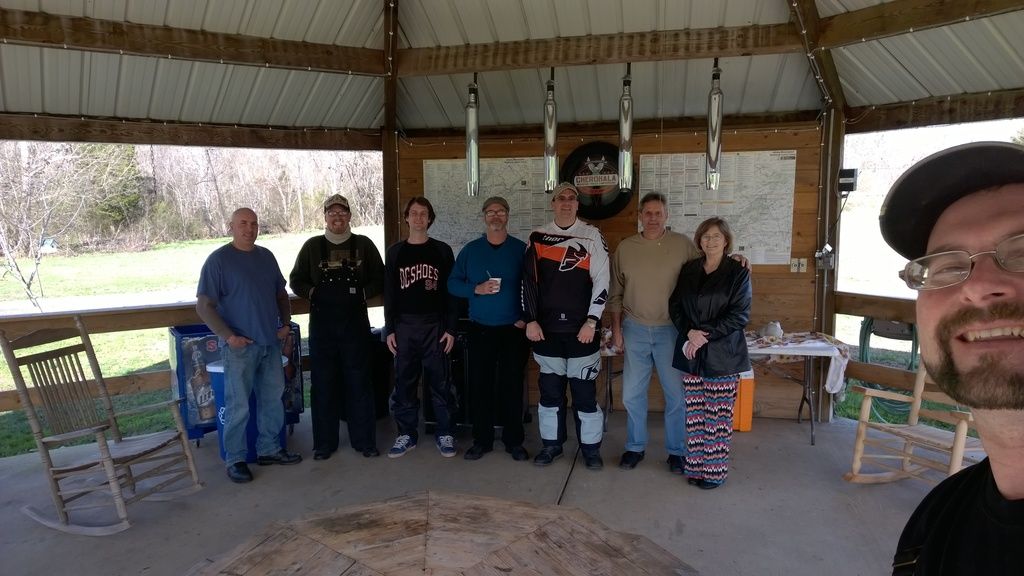 ---
Keep Loving Rides!
Damn Chuck, those are some nice upgrades since I was there last year. Way to go CMTC.
---
There's room for all of gods creatures......Right next to the mashed potatoes
.