Subterranean Tour
---
OK........imagine this.......you have been in Michigan at the in-laws for nearly 2 weeks. Your riding pals back in the southeast are having their hardships with rain, rain, and more rain. Around Christmas, knowing I am coming home 2 days later on Sunday, I see that Tuesday is looking promising for a ride. If the weather holds true, Monday and Wednesday has rain, but there is that sweet day in the middle that looks perfect! Well..........it was!!!
Yellow Creek Trestle, AL for TAG RR (no longer there)

I have been wanting to try and find the old RR tunnel for the TAG (Tennessee, Alabama, Georgia) Rail line near Lafayette, GA for several years, so I thought this would be a nice opportunity to do so. I gave a shout out to as many of our local group as possible (sorry if I missed ya), to see who could go. We ended up with 4 (clogan, longleke, my friend Dave, and myself)........so off we go to find the tunnel..........plus some more subterrainean fun! Thanks to Keith for the name he gave to this tour!!
Chet, Dave, and I checking out the flood waters on our way down to Keith's house......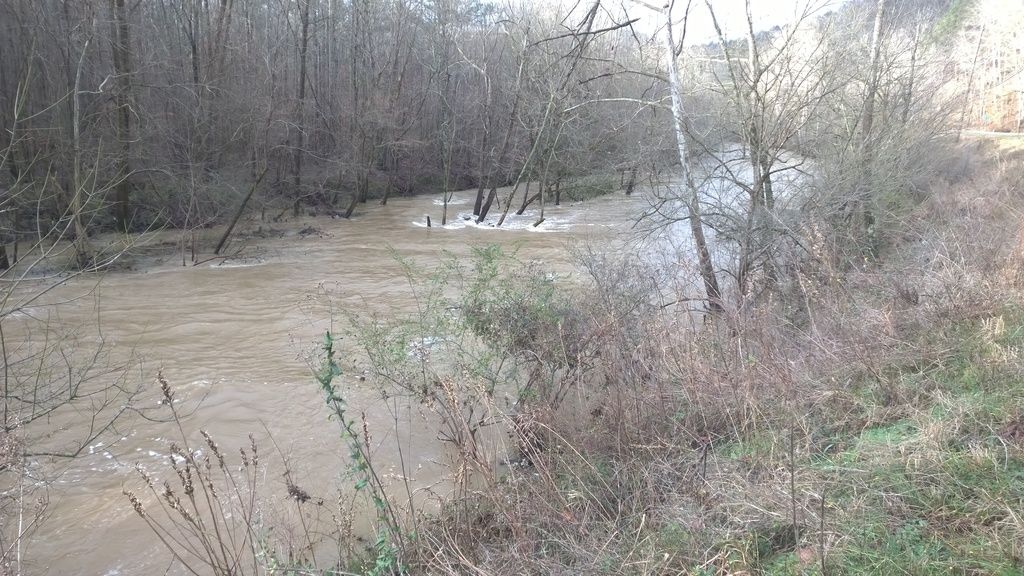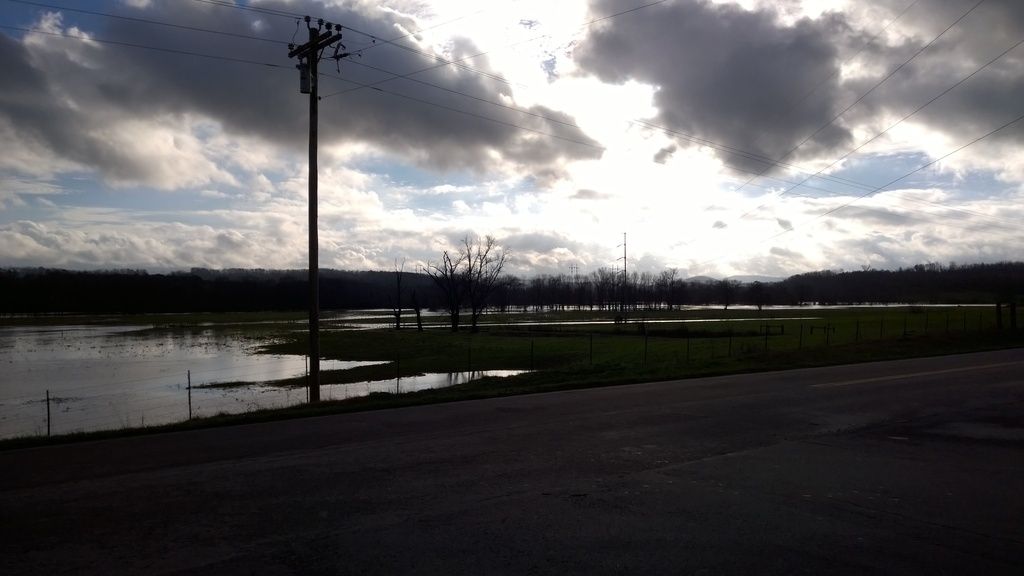 We stop for a moment to check out the old endure route at the crest on E. Nickajack Rd.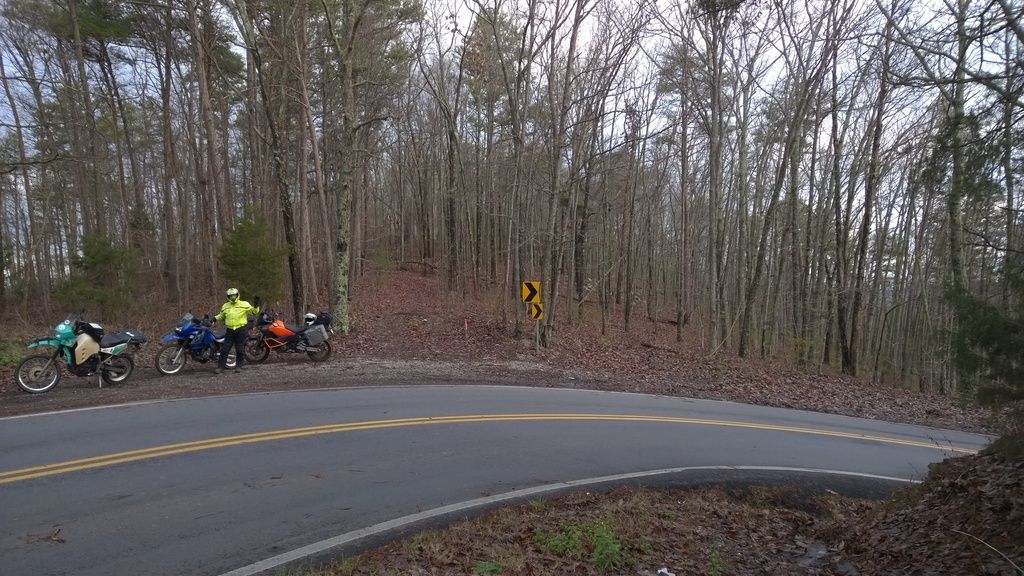 We are greeted with happy pups at Keith's place!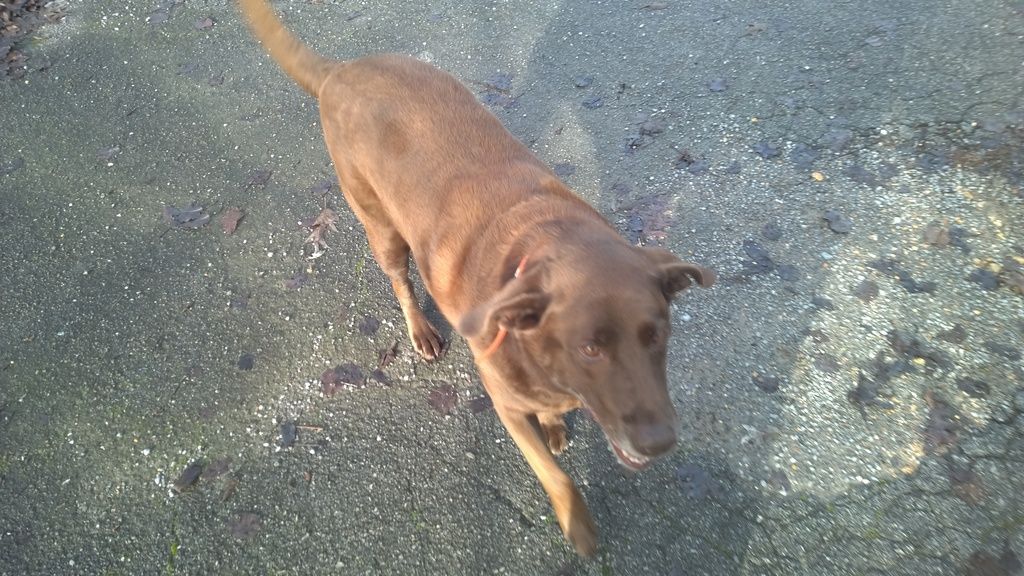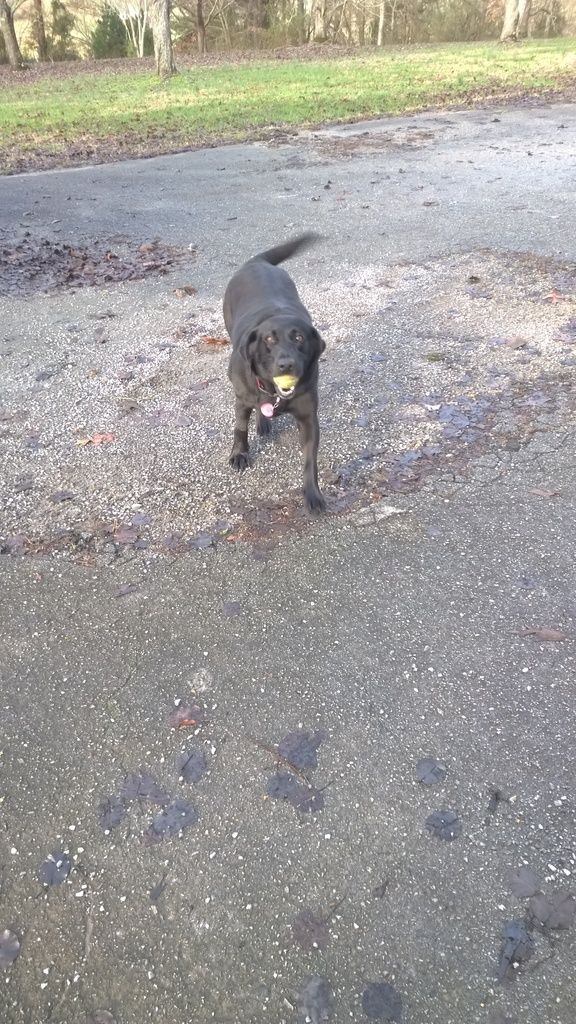 ---
Keep Loving Rides!
On our way to search for the tunnel, we take a really nice road, Dripping Springs Rd. The southern end of it stays in the shade most of the time, as you ride on pavement with moss growing out of it. But watch out for the Hounds of Hell on the north end! It was hard to tell exactly how many very large German Shepards were chasing us.....I was just worried about the one at my heals.
With the help of aerial photography on my phone (awesome, isn't it!), I figured there were a few possibilities to track down the tunnel (which goes under Hwy 193).
1. Aerial views showed a parking area on Valley Head Church Rd., which could have a trail leading to the tunnel. Well, it did, and looked to lead to the northern entrance, but there was a posted sign nearby, so we decided to not do that.
2. See if we could get to the southern entrance, but it seemed to be on private property.
3. Go down the road and try and come in on the old RR grade.......which we decided to try.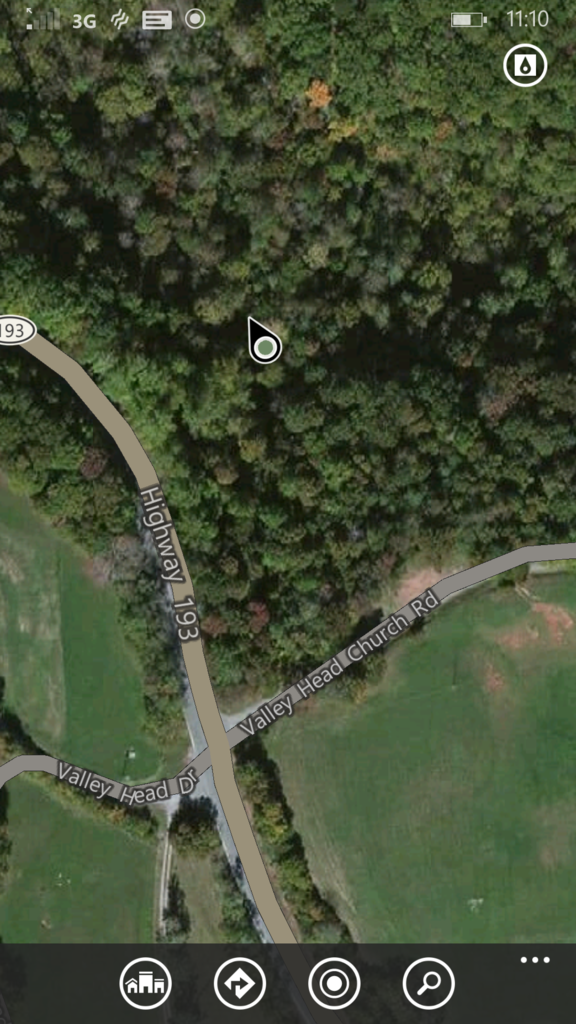 Falls as we head down 193.....
We found the old grade..............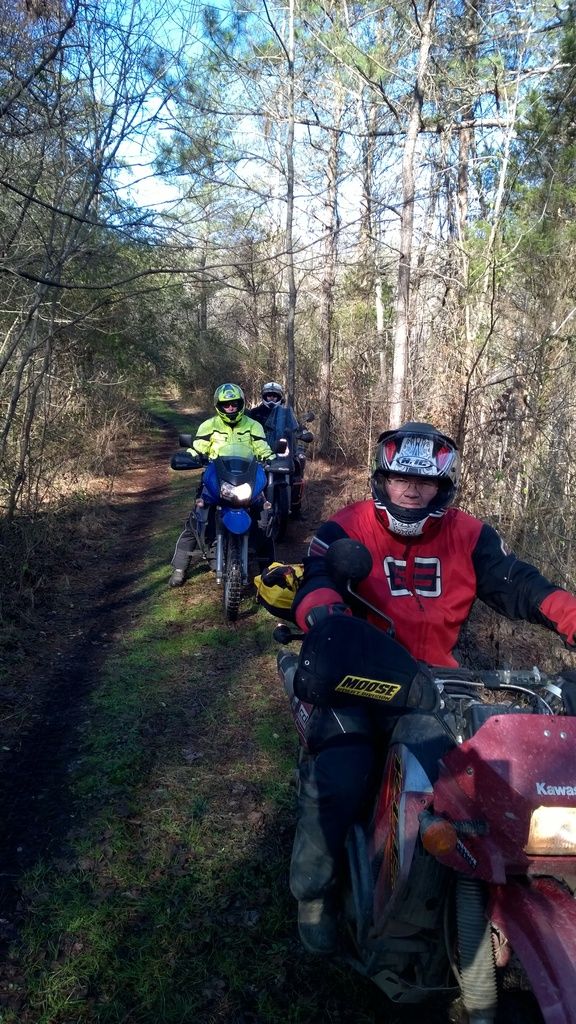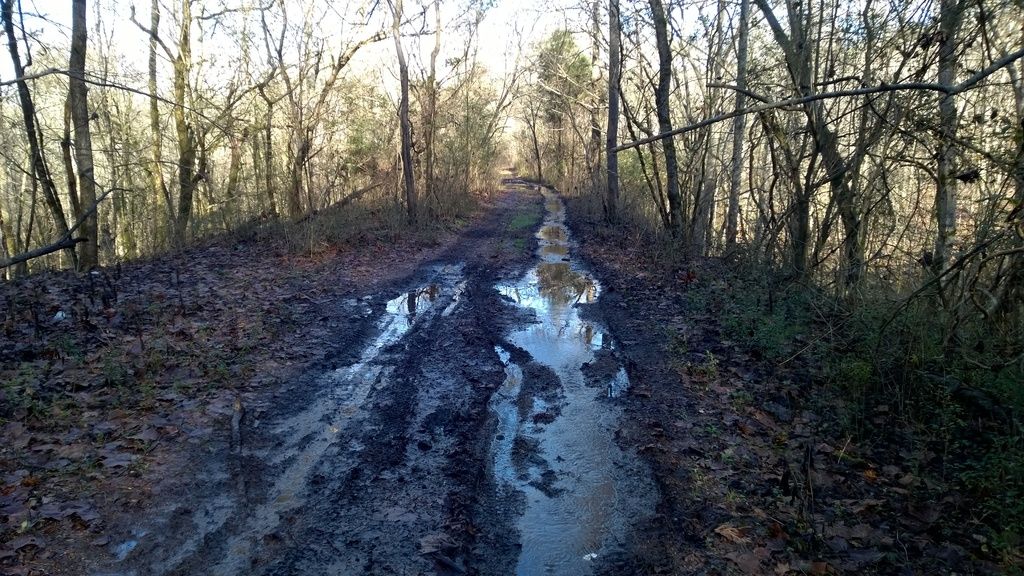 And then...........THE TUNNEL!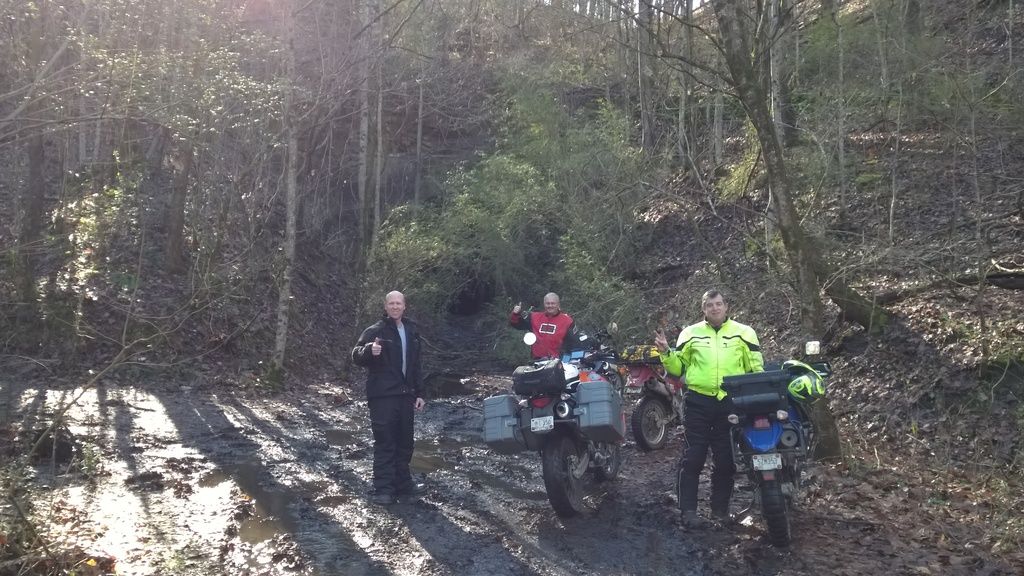 ---
Keep Loving Rides!
Dave........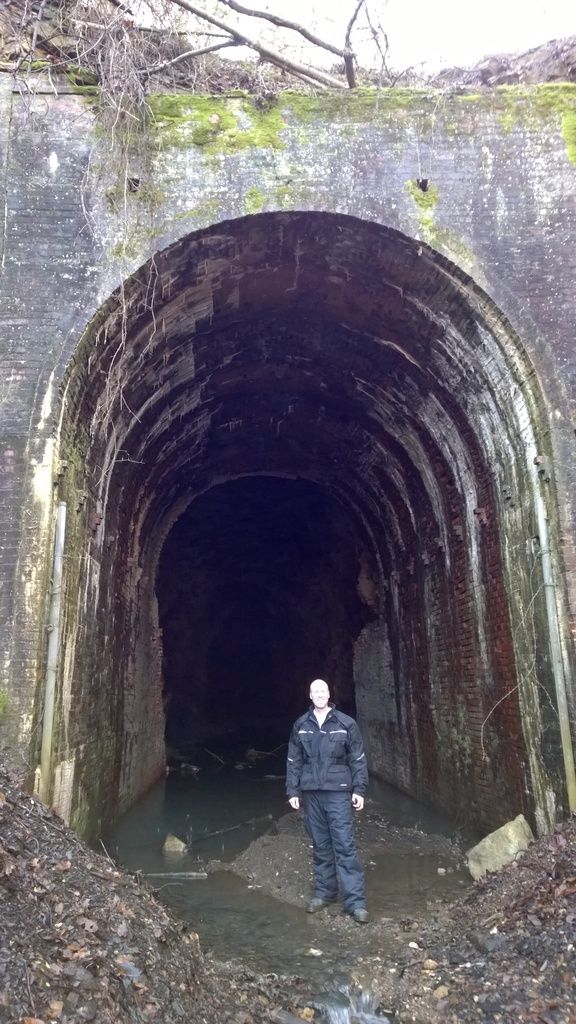 Maybe the nicest pic I have ever taken.......and it is not doctored up.....taken with my Icon 929 Windows Phone with 20 megapixels! Southern end off in the distance......going to come back and walk through it next trip.......hopefully a little drier.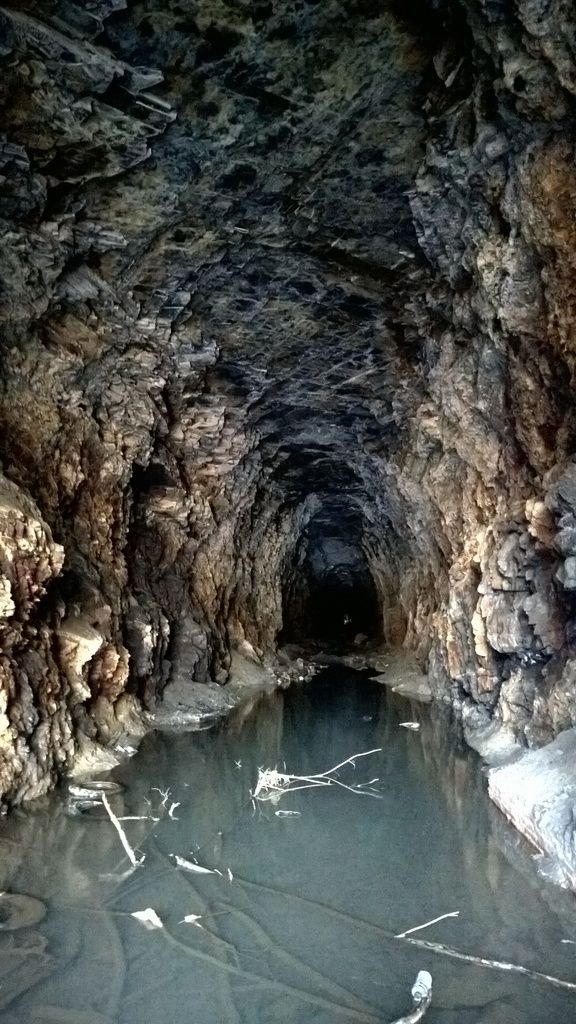 Trail leading down from Option 1 parking area......which is above us on the right.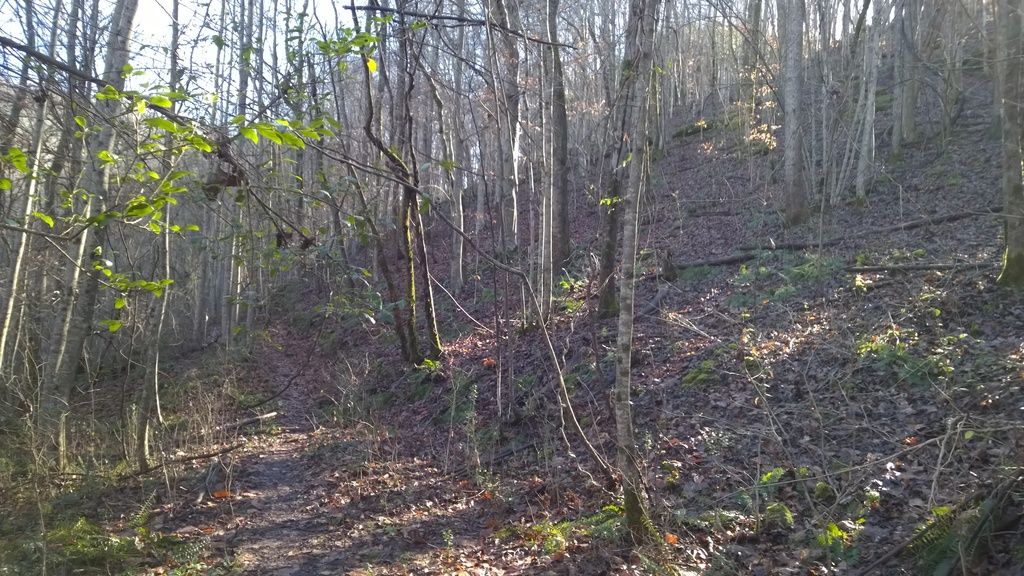 Glamour shot of Barbie (Barb)!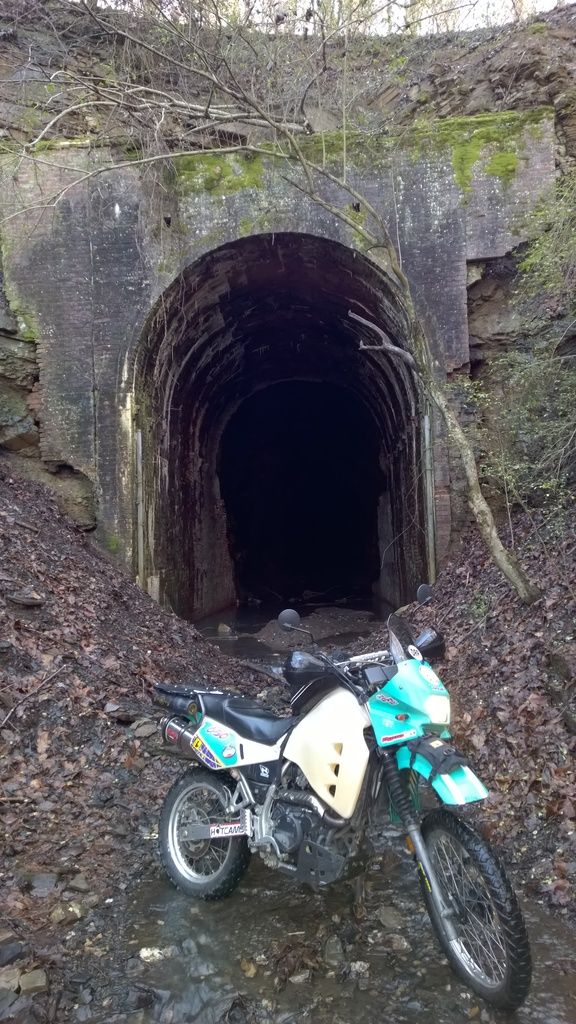 This is what the old grade entrance looks like. The main dirt road has a gate off of Hwy 193, which may only be open during hunting season.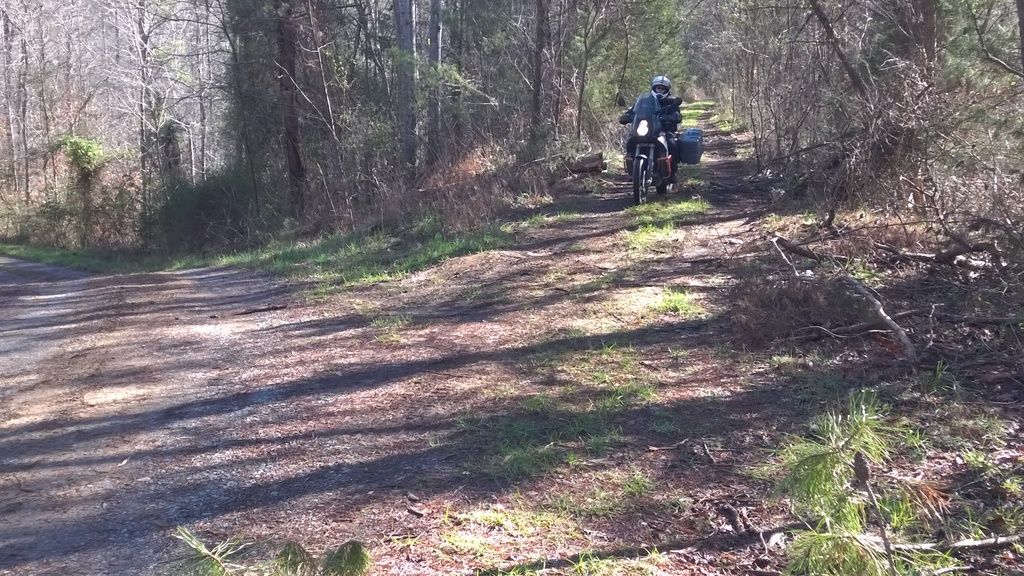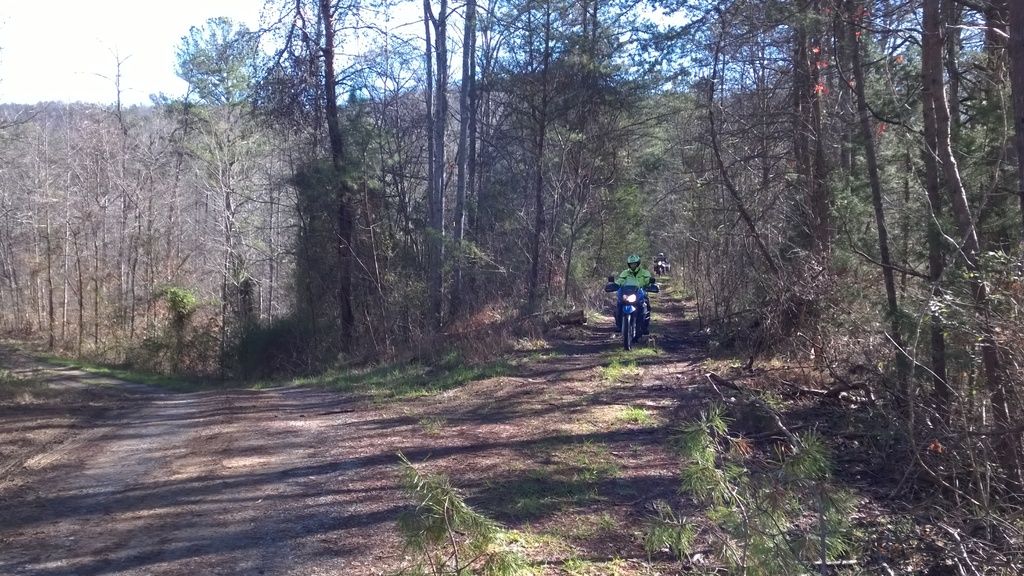 ---
Keep Loving Rides!
In route to Mountain Cove Farms along Hog Jowl Rd.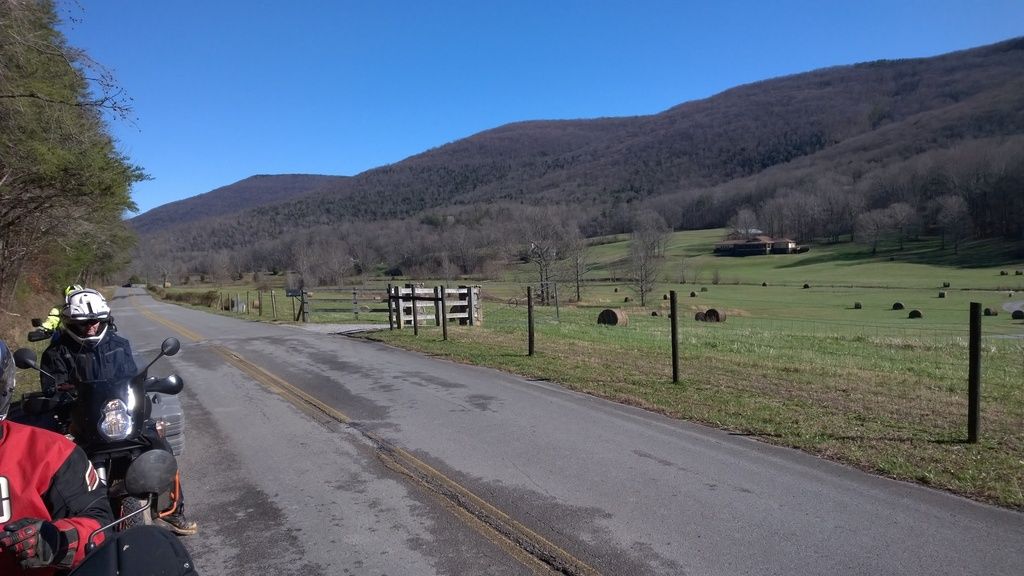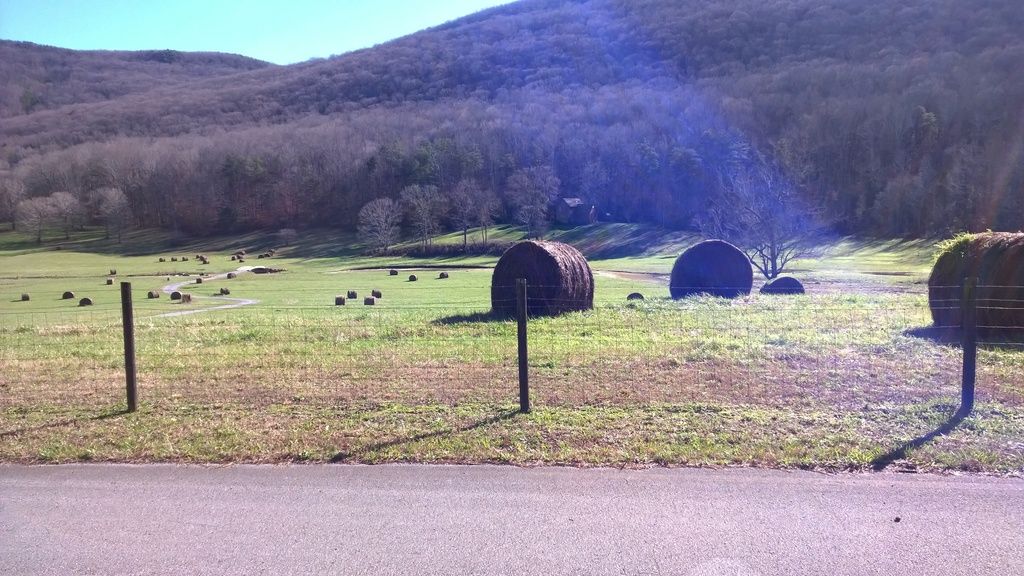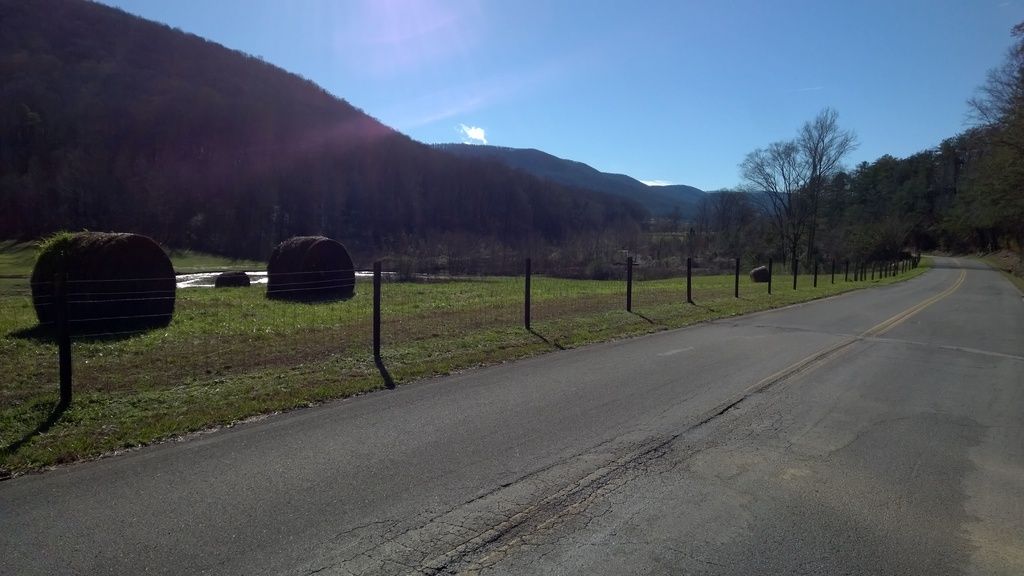 Northern Entrance to Mountain Cove Farms.....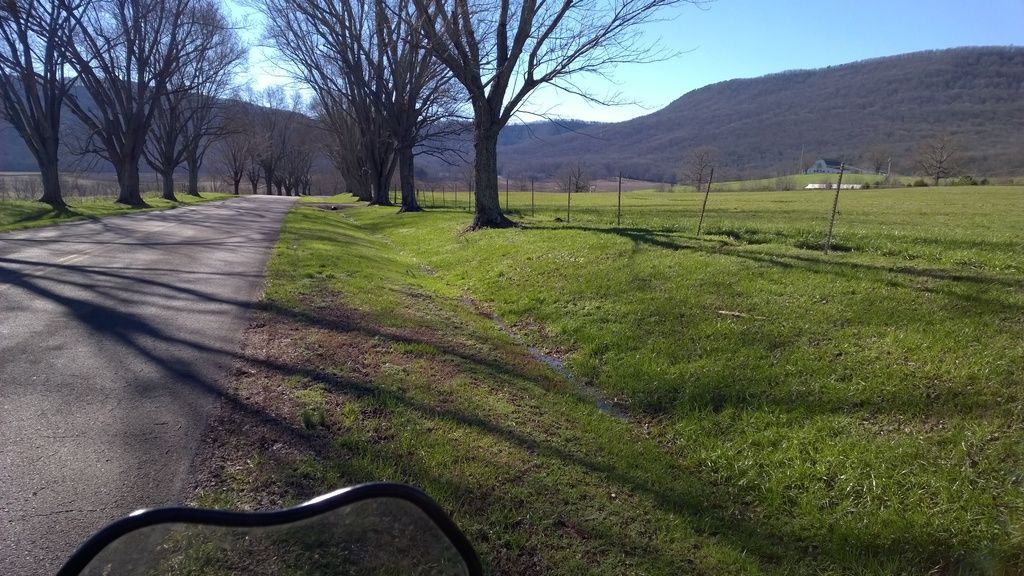 Obligatory stop at the store. This farm has a interesting history. The first time I visited here, the dairy business was going strong. Don't know how it all shut down, but now it is owned by Walker County, GA. Keith can give the story on this......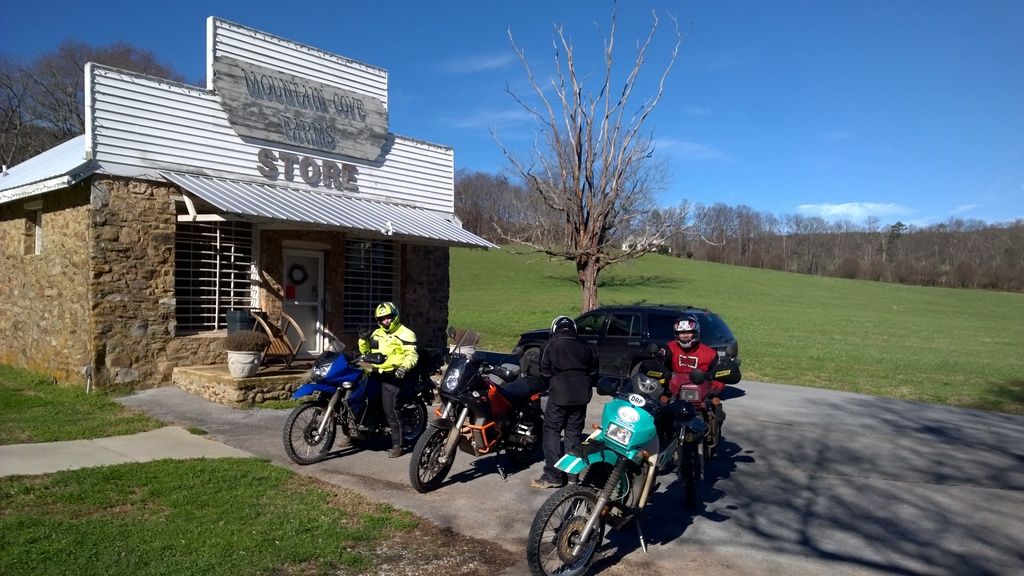 Our way out of the cove is up that mountain.........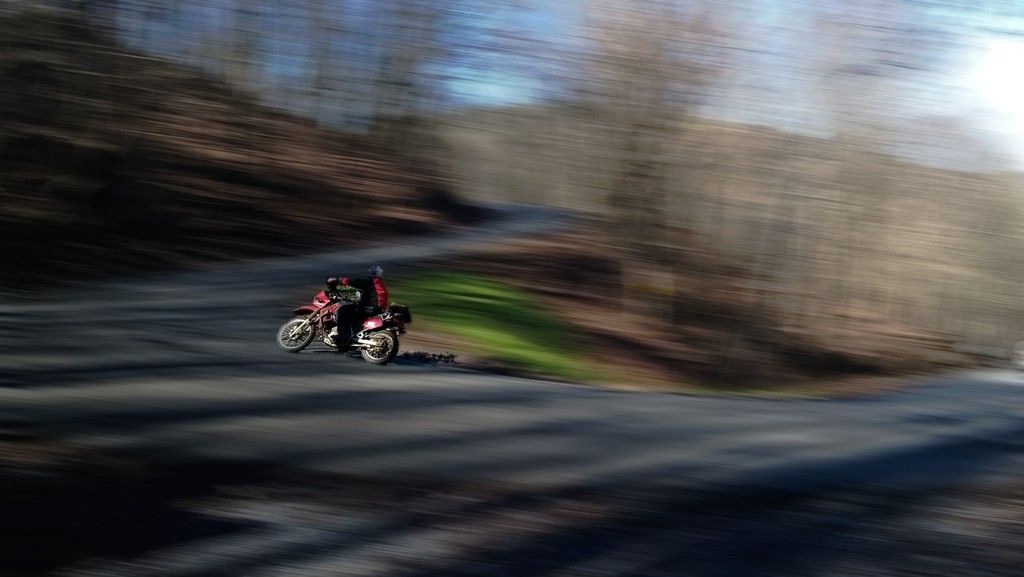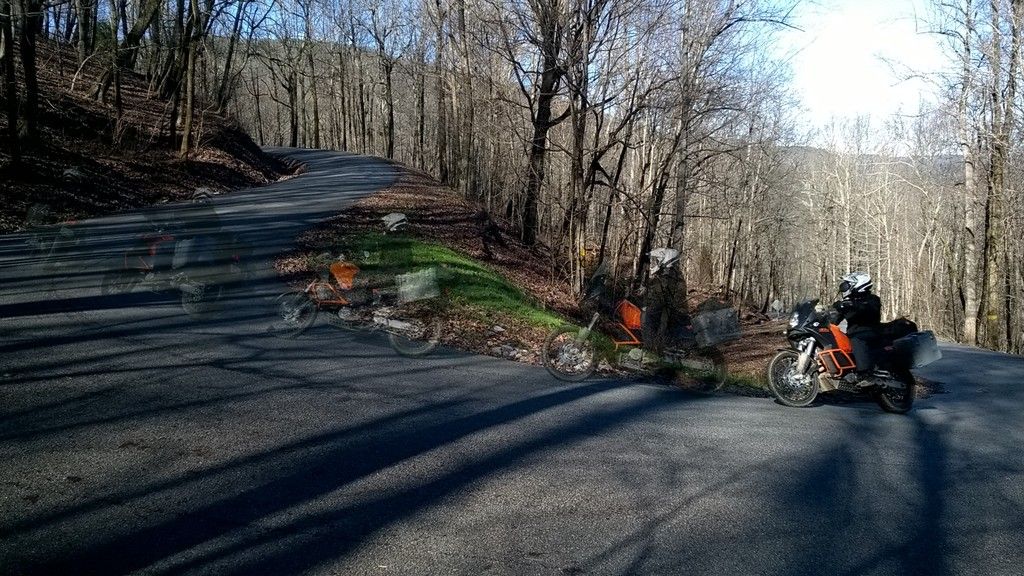 ---
Keep Loving Rides!
A short ride north on Lookout Mtn. Parkway and we are at the overlook for MCF. This is also the turnaround point on one of the Bama Jama rides, before turning back south toward Alabama!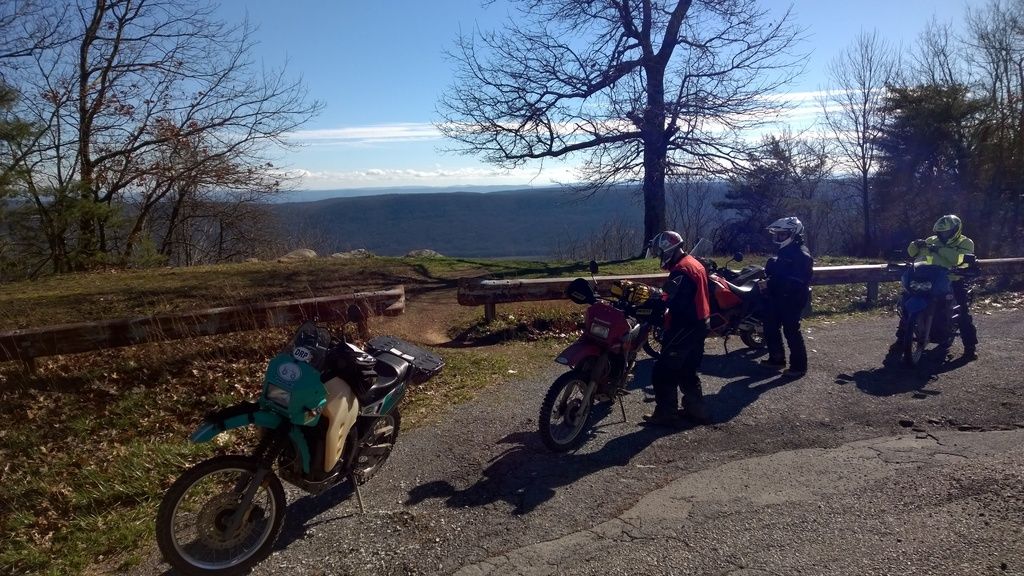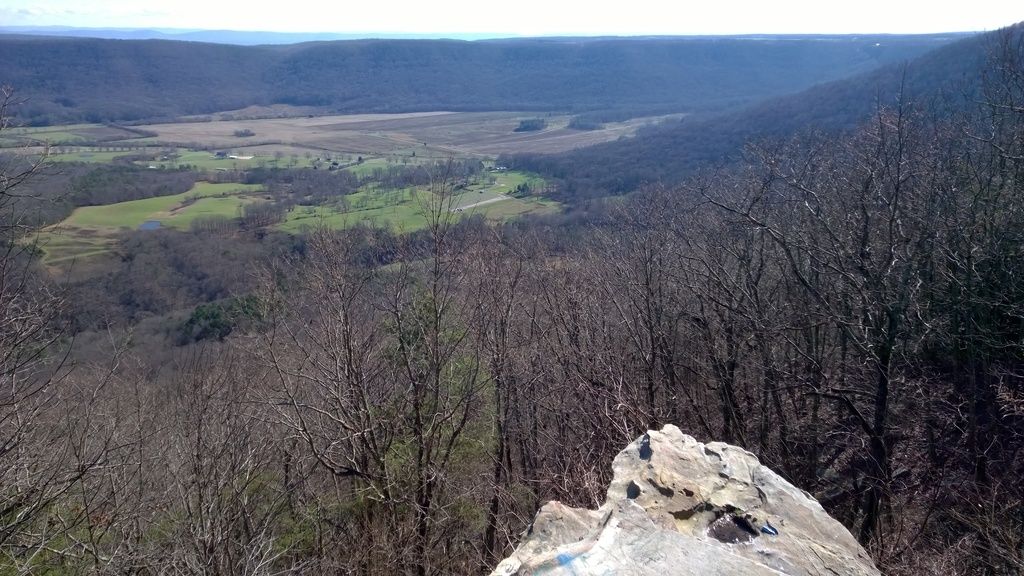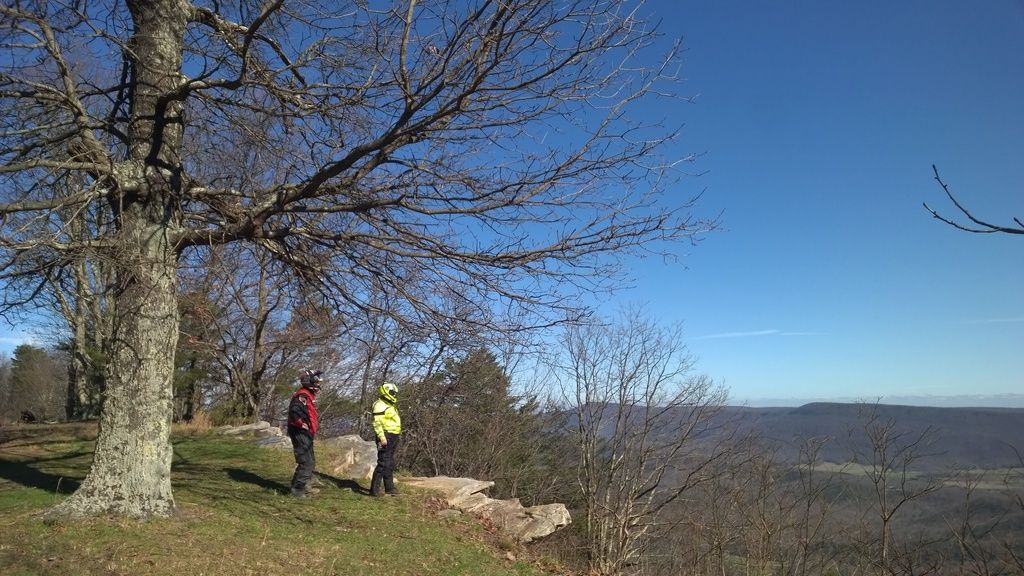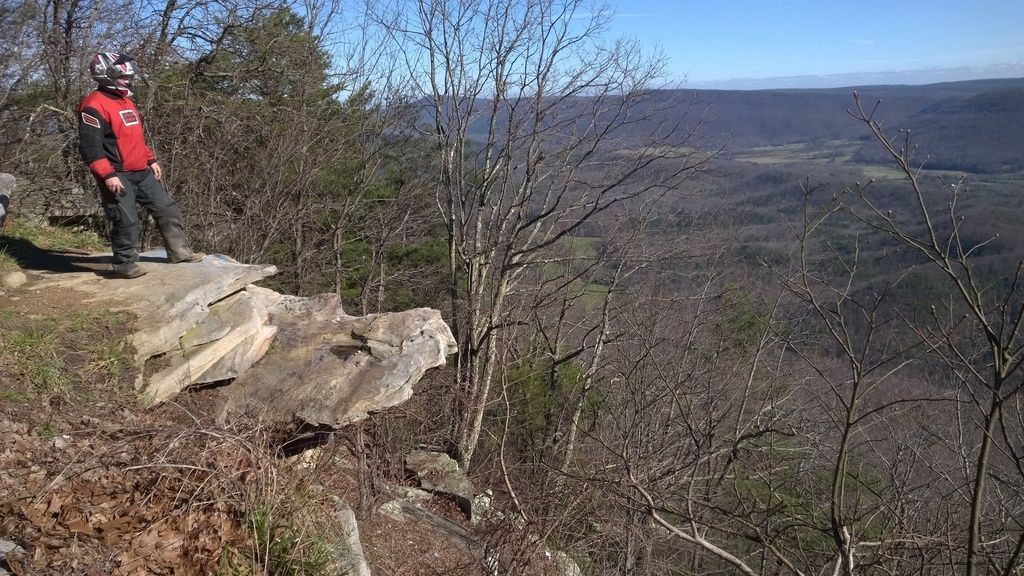 My original plan was to take Newsome Gap Rd. down to Rising Fawn to have lunch........but the signage made us wonder. I thought the last time I was here with KentuckyKLR, the signage was also present as we exited here. Well, we head down the mountain anyway to see if we could get through.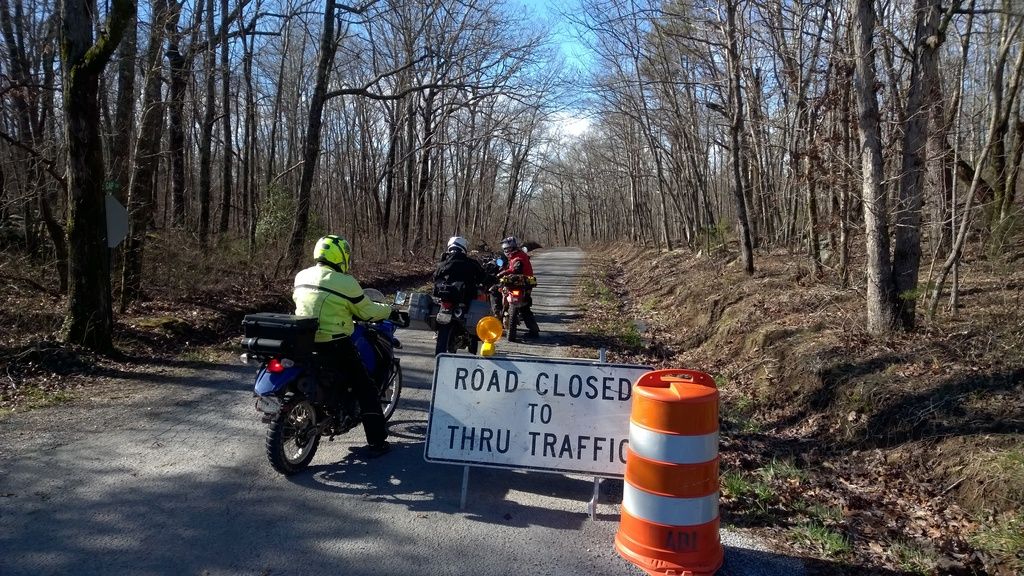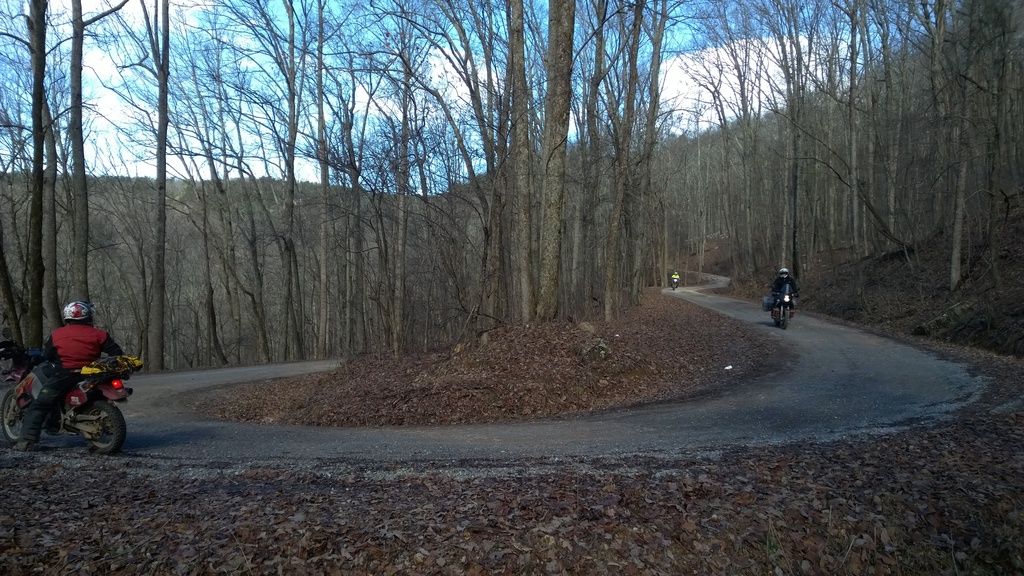 ---
Keep Loving Rides!
Well, the rains must have washed out the pavement at the bottom of the mountain as the road hugs between a hill and the lake, because there was heavy equipment working taking up the whole path........Heavy Equipment-1, Motorcycles-0, on this journey.......so we head back up the mountain!
Near Cloundland Canyon SP, we get lunch at Geneva's!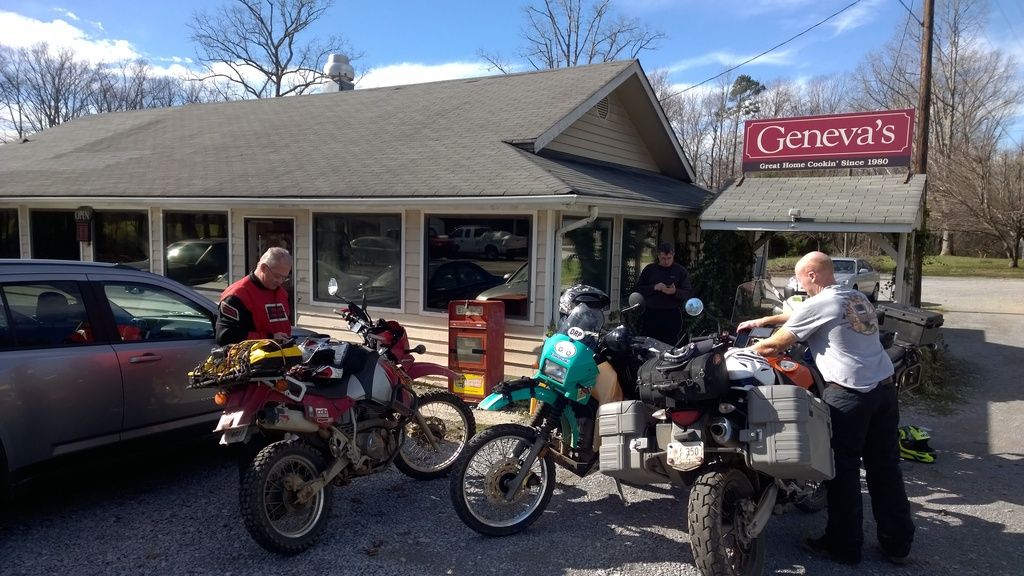 Dave's lunch......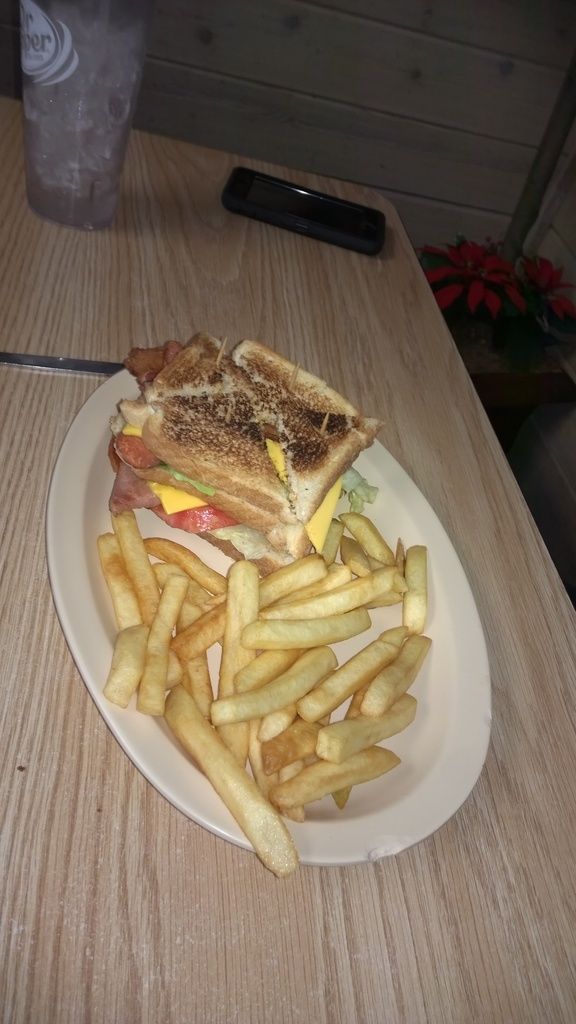 Chet goes all Vegies on us..........Keith and I had Hamburger Steak, but it was already destroyed by the time I thought to take pics.
After lunch, Chet had to get back, so we said our goodbyes and the 3 of us head over to the Trenton overlook!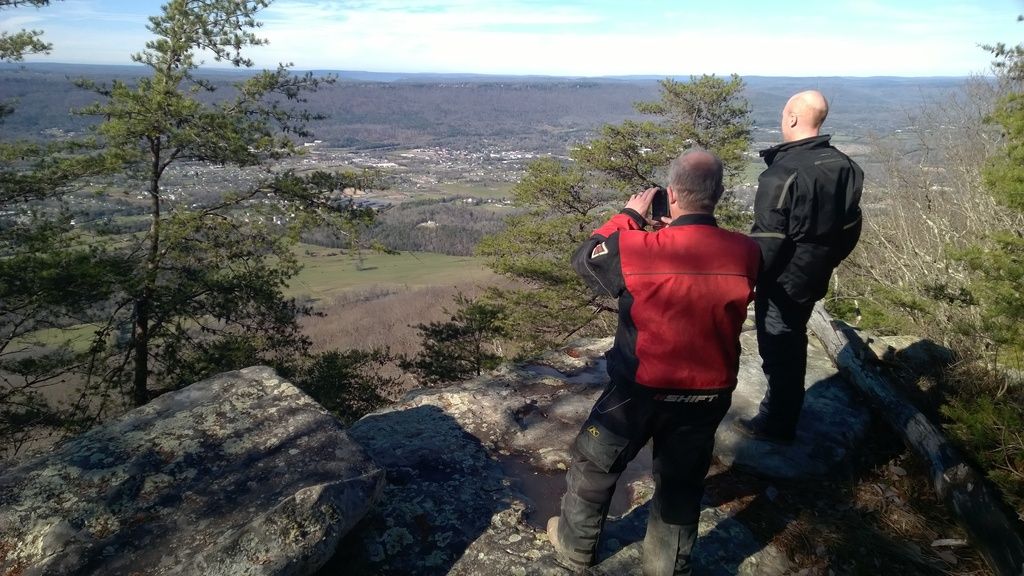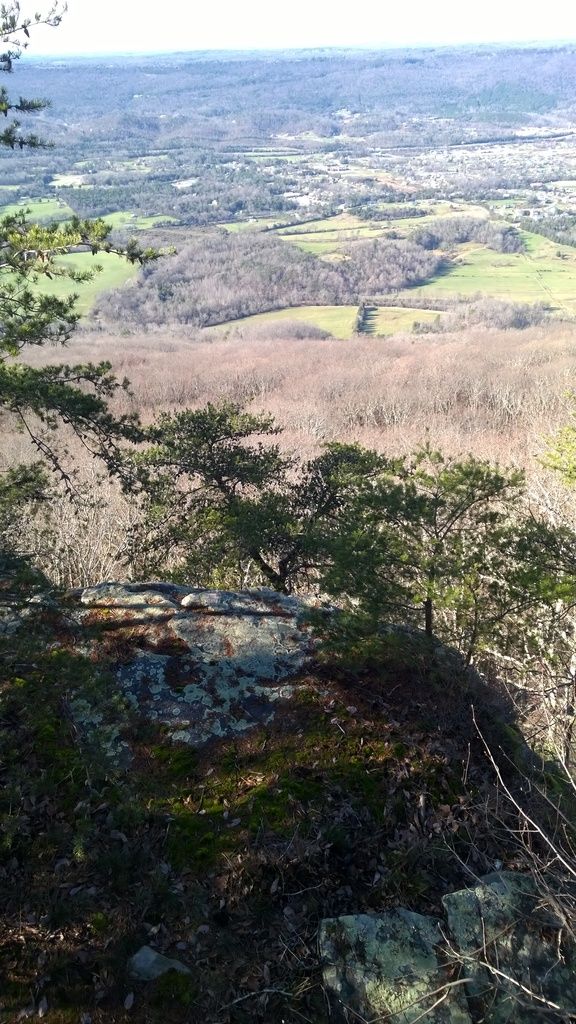 The next subterranean stop is Howard's Waterfall Cave in Trenton. I walked back into this cave around 20 years ago............it is very cool!
The water drops over the falls.......and instead of flowing down the hill, it turns and goes back inside the cave!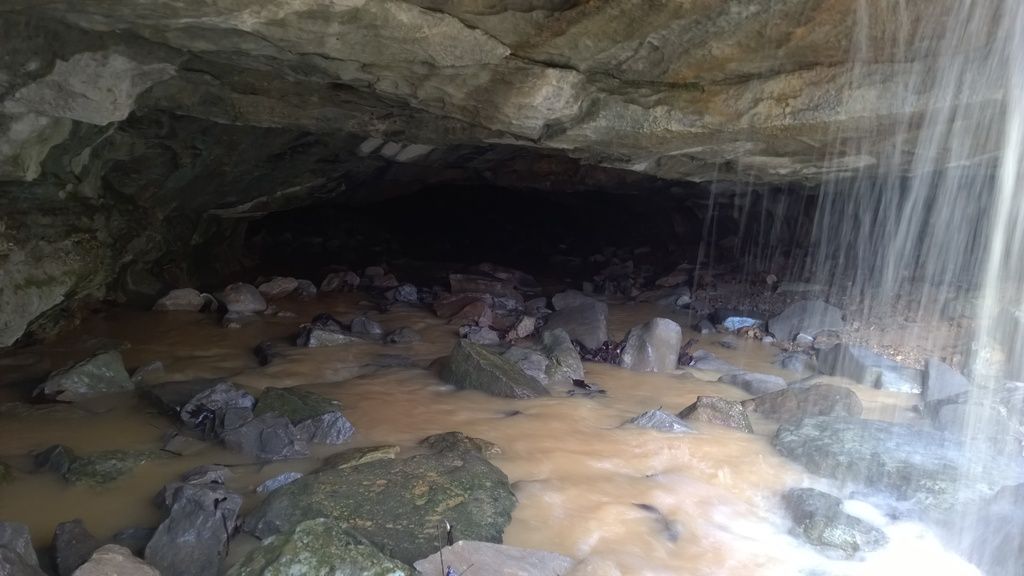 ---
Keep Loving Rides!
I had forgotten about this until today....but many years ago, I was researching Pigeon Mtn and ran across an article about there being a old volcano there! The internet was just a baby, so I found some topo maps that led me to find the volcano site. We were riding all around it when we visited the tunnel and especially the Estelle Mines! It's called Flatrock Point.
Here is the map the area......
Maps
Here is the newspaper article......
Cascades Volcano Observatory, History - U.S. Volcanic Eruptions: Non-Volcano Eruptions Newspaper Clippings
Here is a video about it...
Here is a cool link showing pics of the mines. Actually, they are tunnels with 2 entrances.......we just went in #1 for a few feet, which is the longest at 600'. I believe a return trip is in store........and bringing caving lights!
Estelle Mining Co. Railroad (7 Tunnels in GA) - SteamPhotos.com
---
Keep Loving Rides!
---
Last edited by cherokee_chuck; 01-20-2016 at

03:17 PM

.