SUNDAY
WOW.....the rain was crazy up to around 2AM! We did get to see Ryan Dungey win the Supercross Championship Saturday night!
A new morning at Two Wheels of Suches!!!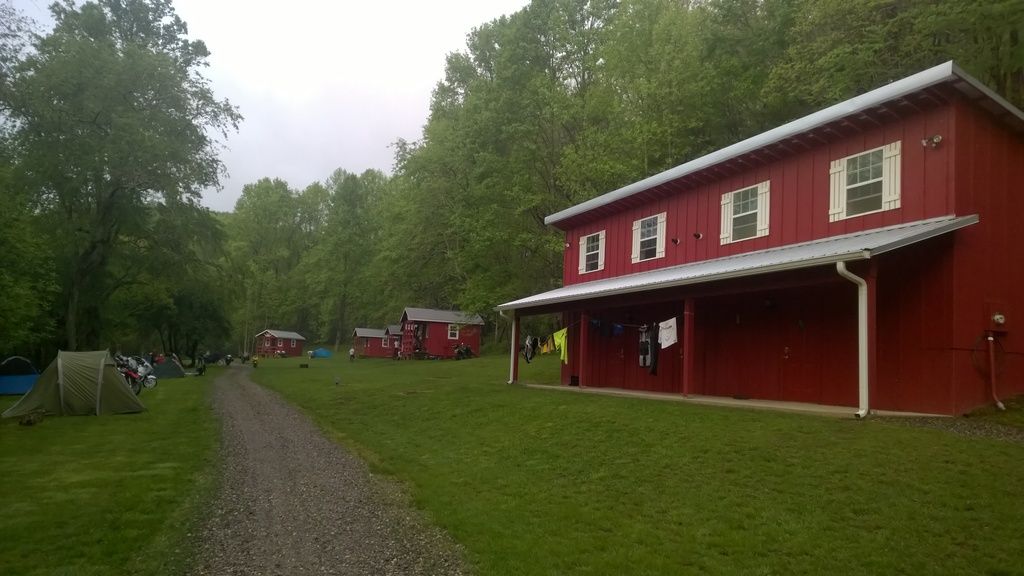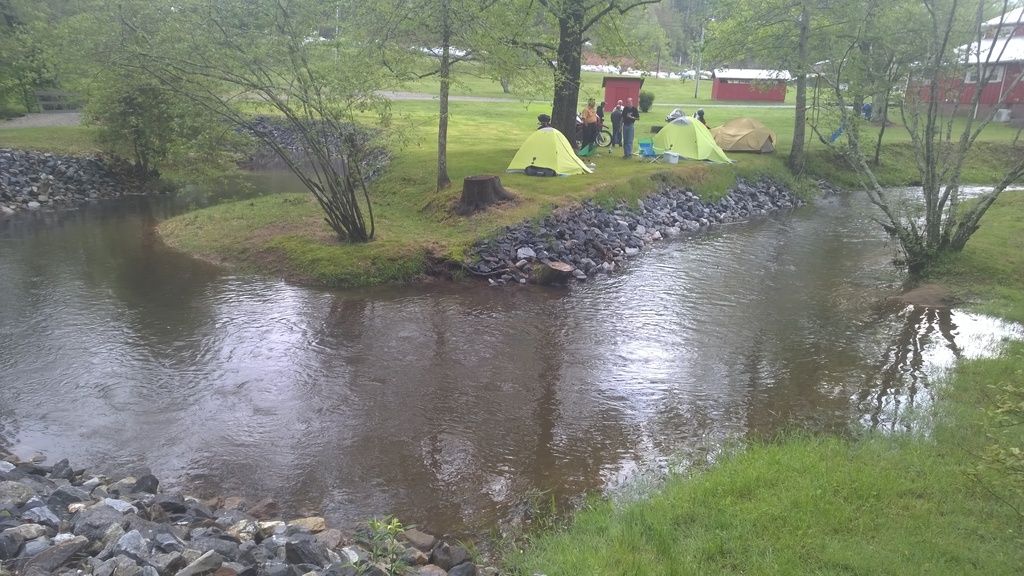 Here are the early risers........Steve, Paul, Peter, David, Dave, Roland, and our lone Honda rider.....Jason. Jason rode from southern Illinois to be at VITS!!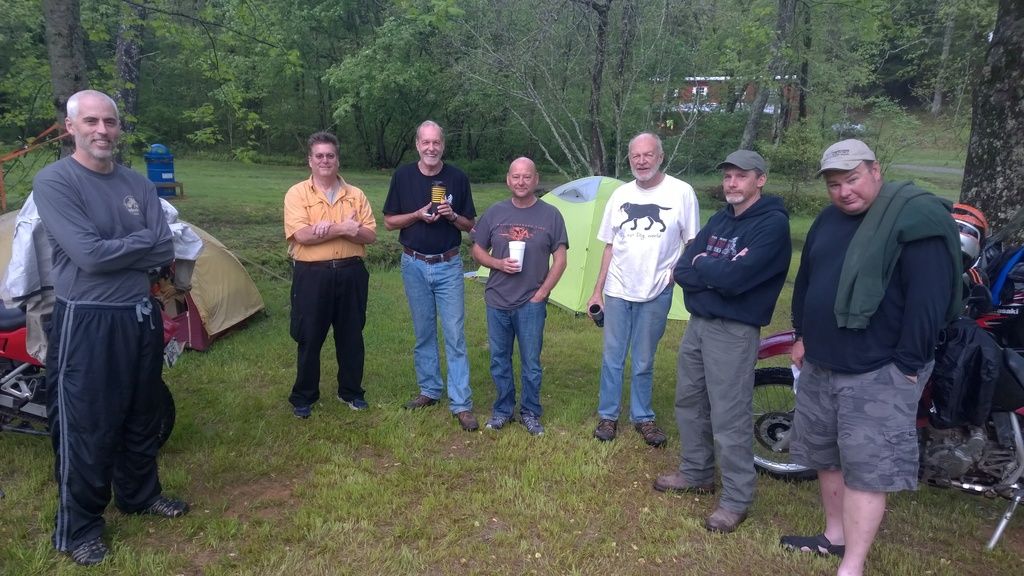 Spare Tire with Ham Breakfast!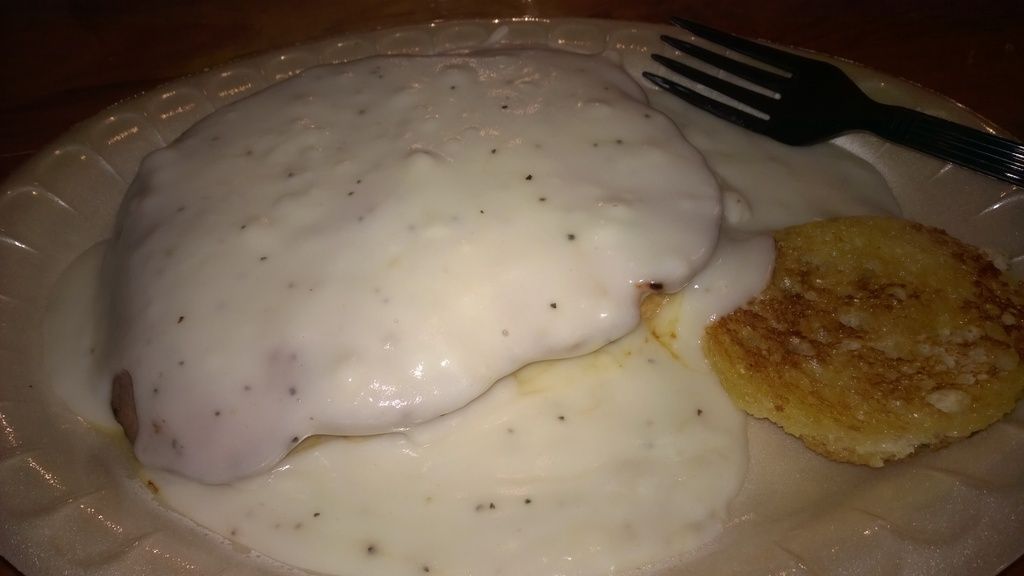 Sun is breaking......let's RIDE!!!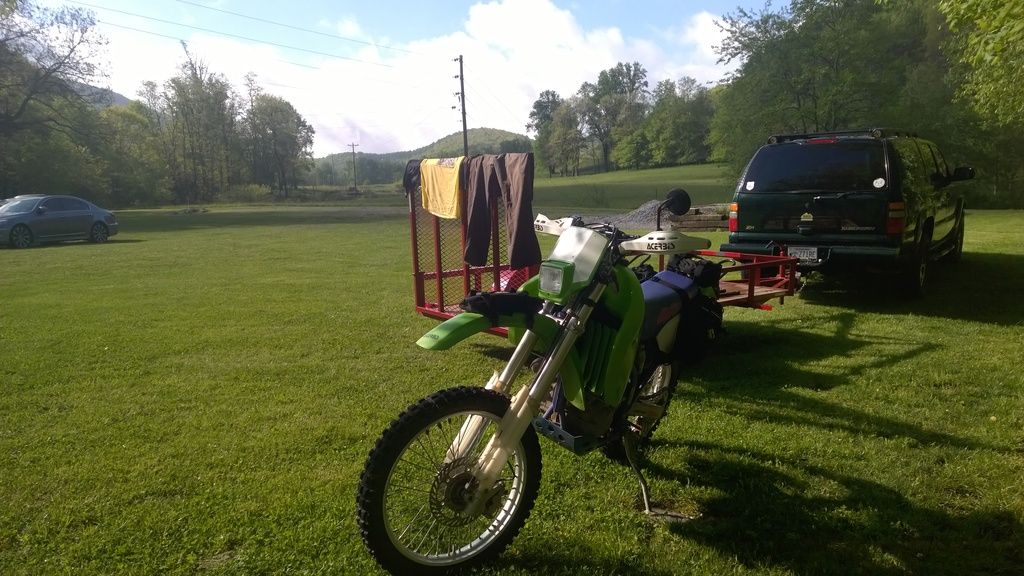 Go GREEN!!!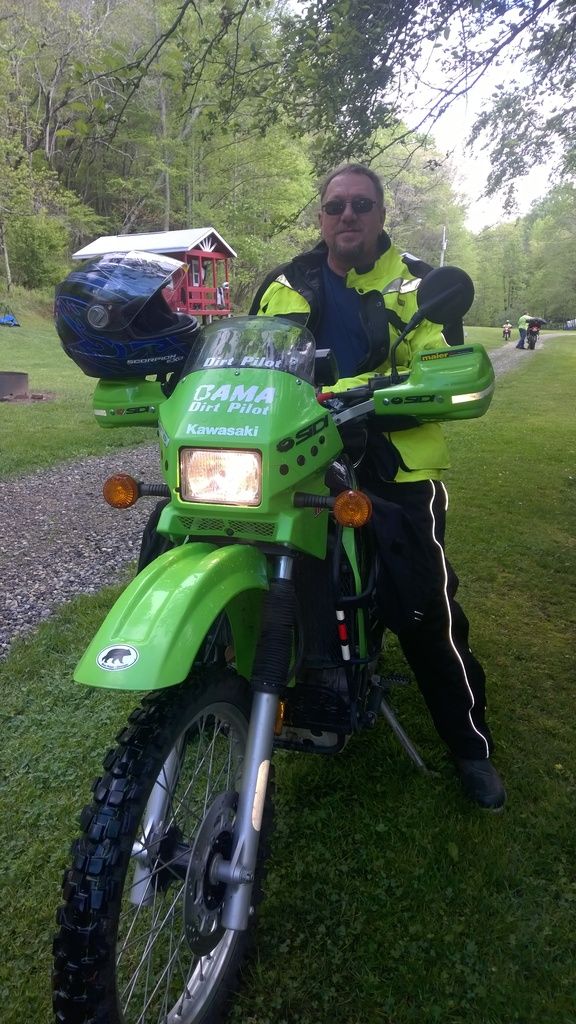 ---
Keep Loving Rides!
Since there was soooooo much rain during the night, I thought a trip to Canada Falls was in order!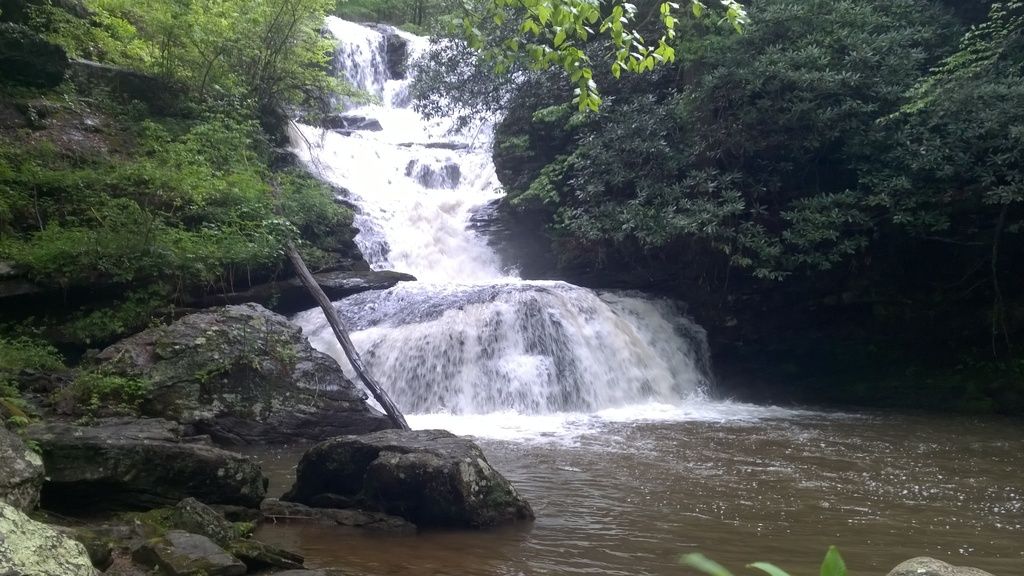 In 4 days......this happened to be the third time these guys saw it! 3rd times a charm........lot of water!!!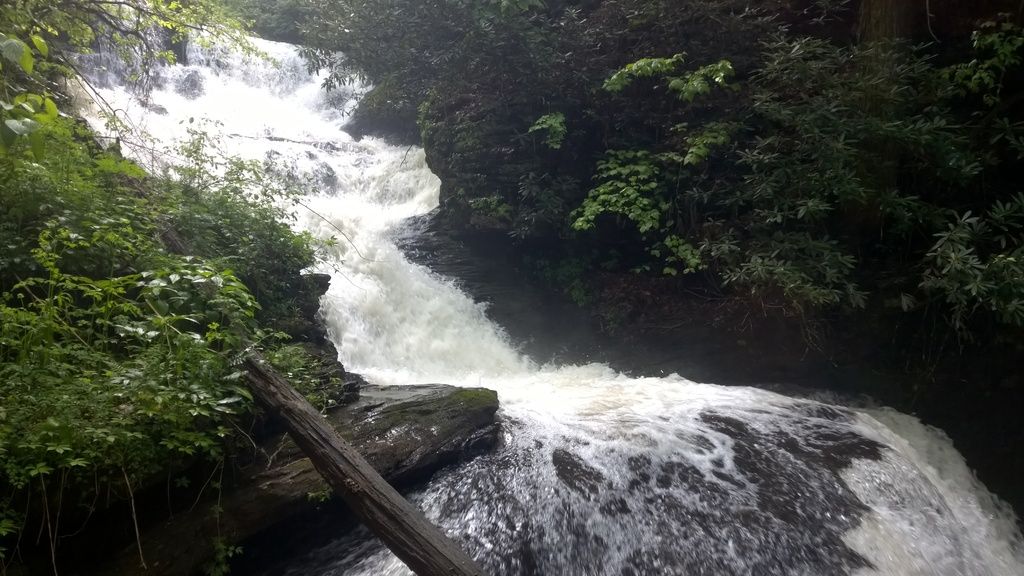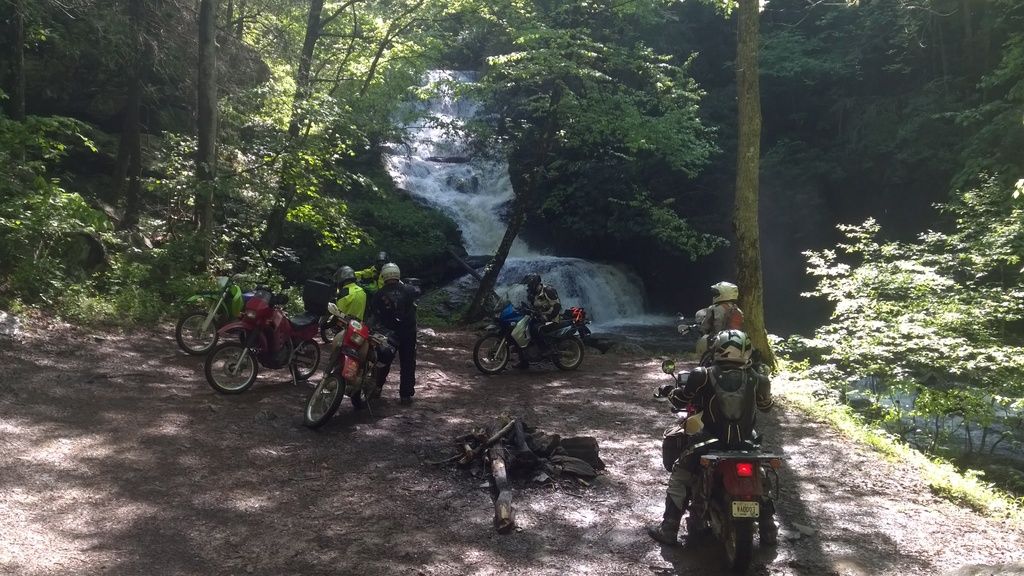 After a very brisk ride on some local FS roads (traction was amazing), we head up to the AT for a little view!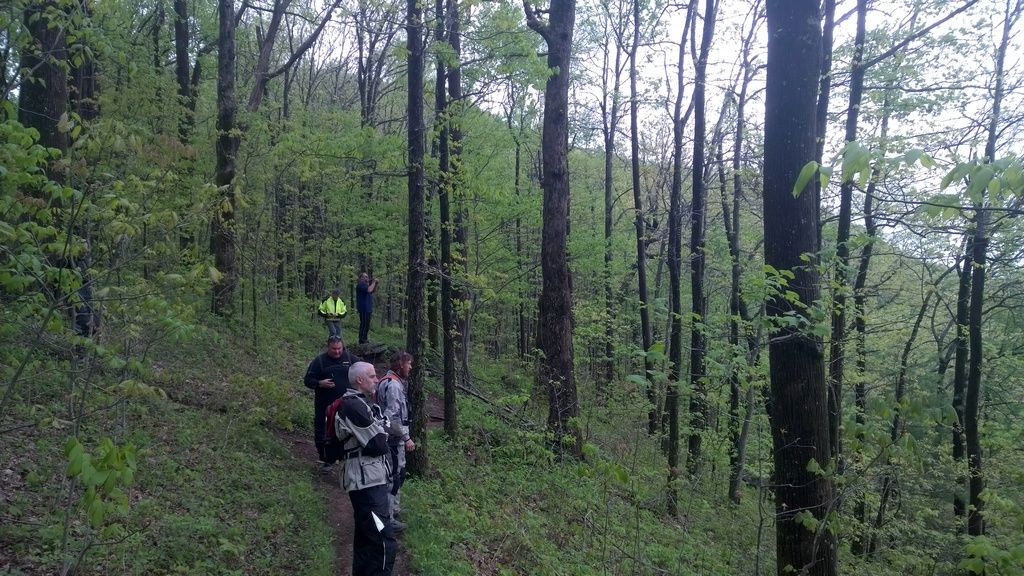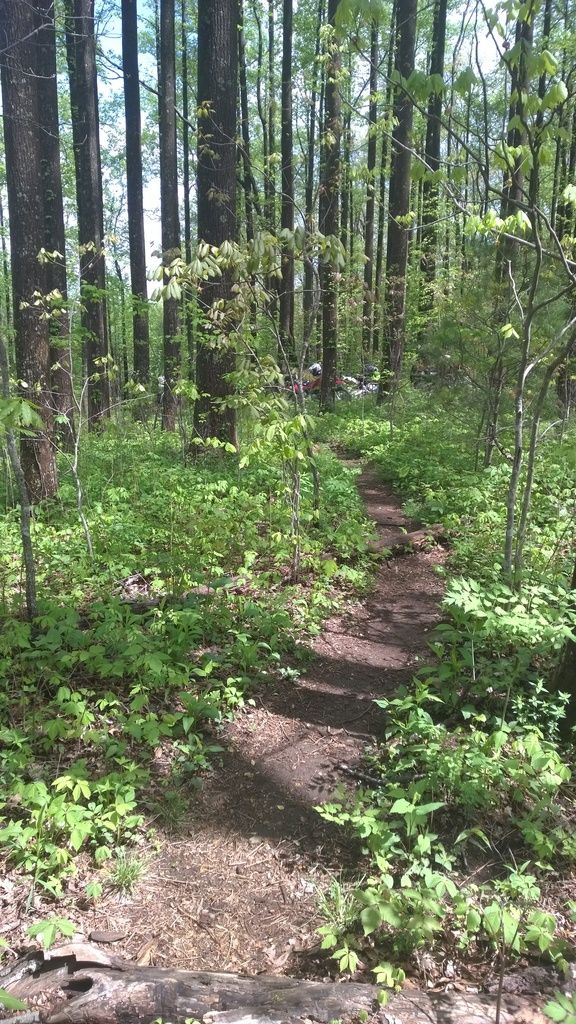 I promised to have the guys back for lunch between 12-12:30.........and wow.......we got back at exactly NOON! The burger and fries at TWoS were great! Thanks to their great chef, Skip!
---
Keep Loving Rides!
Jason about to embark on his journey back to Illinois..........via the DRAGON!! Man....that is a big bag!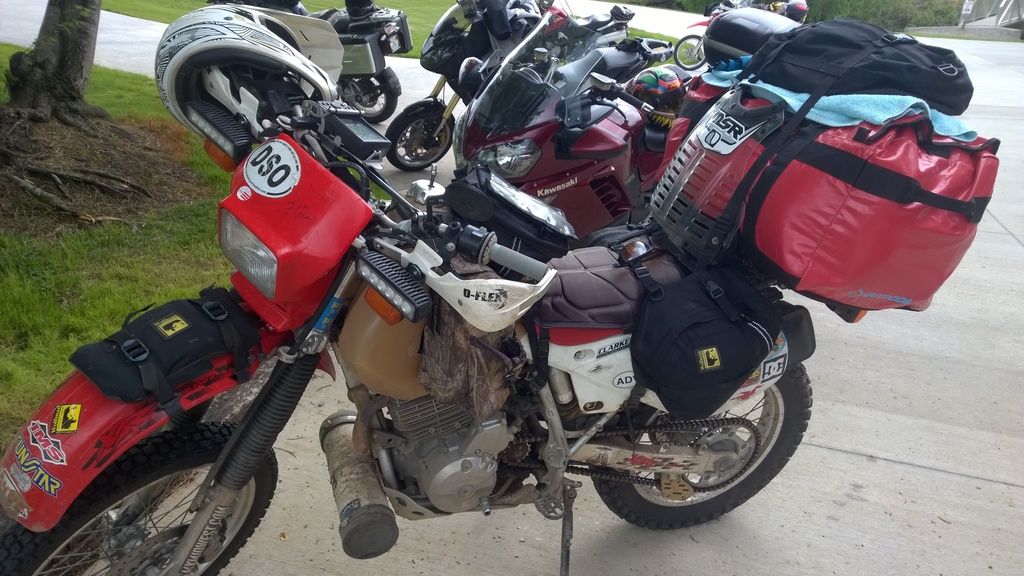 Jim, Dave, and Steve is a little bummed the party is over...........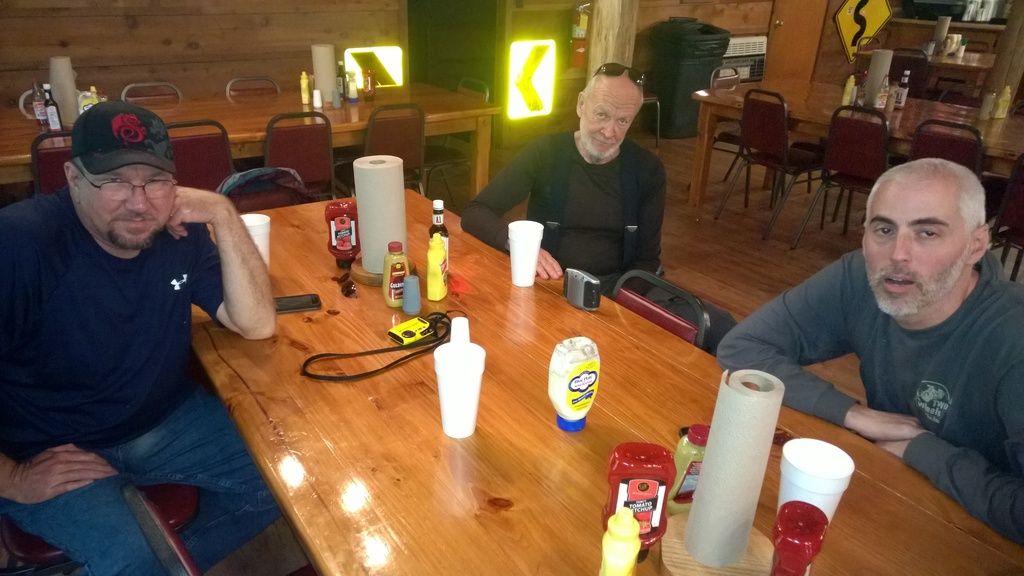 On my way down the mountain on 60, I came up on these guys (Josh and Seth). They had been on the AT.....and with the heavy rains and poor choice of boots (they had on shoes), they were heading to Blue Ridge, and eventually home in Chatsworth. I gave them a ride into Blue Ridge and heard how they walked and thumbed their way to Las Vegas one year......California another year........and pretty much just seek out adventures in that way. I dropped them off at Wal-Mart and made my way home.
I never was able to get pics of how much rain came down Saturday........but on the way home I grabbed a pic of a storm nearly as big!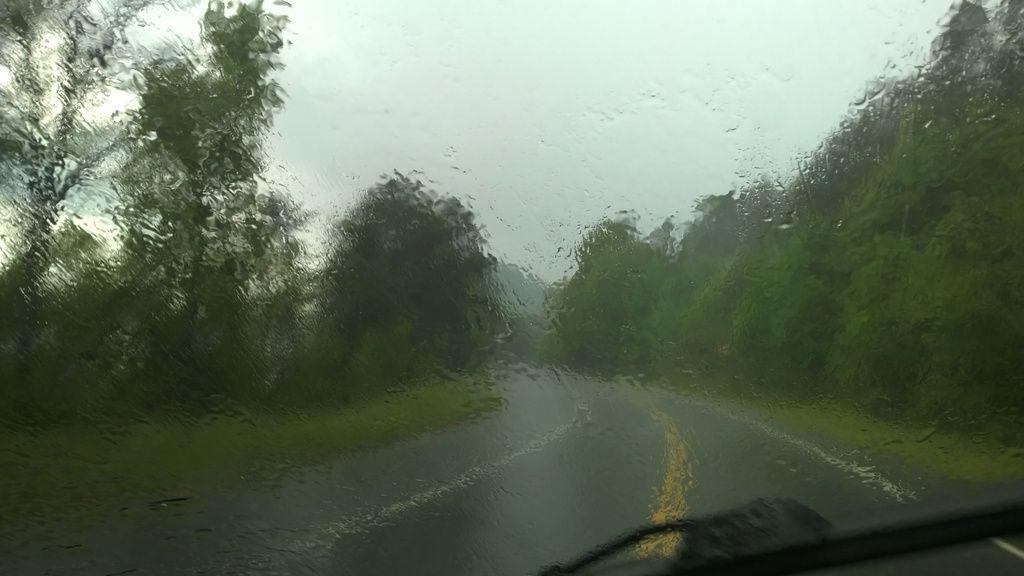 Well..........another great weekend of riding with friends, and making many new ones! Hope to see many of you for Tour de Tellico. Remember.......it's Jerry Atrick's birthday celebration, too.............so let's keep it a secret....................DANG!
---
Keep Loving Rides!
I wanted to give a shout out to Randall! He has been down for a couple reasons this past few weeks and missed this 4th installment of VITS. He was here for the first 3! Get healthy my friend.
Our fellow riding bud, Keith, wasn't able to make the ride either due to sickness..........you never know how much you miss a person until you can't ride a certain area because the one guy that has the GORP is sick......HA!
Also, Les had to bail on Saturday morning....so he missed being part of the Canada Falls Fellows to visit 3 times. Well, 2 times is pretty good too!
---
Keep Loving Rides!