Discussion Starter
•
#1
•
Today was a perfect day for a ride in the mountains. My brother on his DR650, and myself on the KLR met up at my house around noon. We left the house heading west on county road 74. About three miles from the house we hung a right onto a strip-mining road. This road is gravel, and would be considered a super highway to most. The coal trucks use it to haul the coal to the tipprel where they unload it from the trucks, wash it and load it on train cars.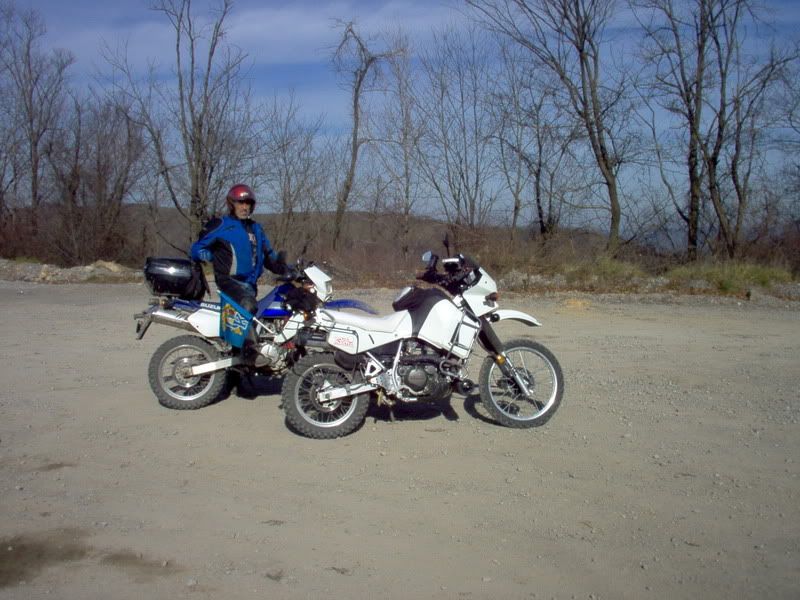 We came to the cross roads on top of the mountain, but which way should we go. I told Scott to pick a number, I had numbered the roads as I told him to pick. He picked #2 so straight ahead we went.
We quickly ran into a road we wanted to find the end of, and it wasn?t long before we deep were knee in mud.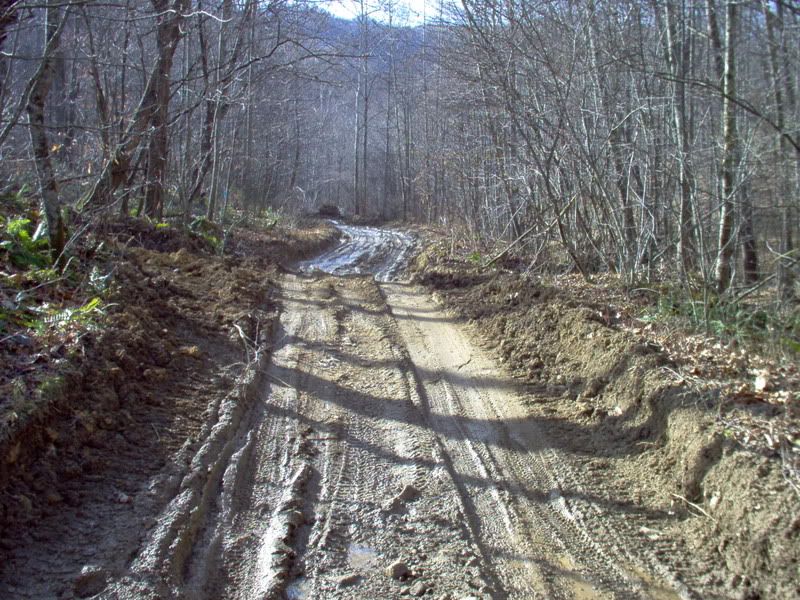 We ran into a guy running a D-7 bulldozer, and talking to him we found out why there was so much mud. He was empting silt ponds with the D-7. In strip mining you have to build ponds to catch silt from the coal, in the water run off, and for some reason the company gets money when they empty these ponds after so long of a time.
This must be some county road because there is a cemetery about half way between 74 and Little Clear Creek rd. We had to cross this creek about a dozen times today.
Along with the mud holes and this creek we got pretty wet. Some of the mud holes was very deep, and there were a few rocks hiding just beneath the water. We tried one road that led up the mountain somewhere, but I soon found out that it was too much for me after I got caught on the wrong side and stalled the KLR out. I started the bike back up and when I let the clutch out it just sat there spinning. After several attempts at it I just gave up. Too rocky for me, and the rocks were hiding under all the leaves.
The creek crossings are great on a warm day, but when the temps drop, this is one road I want to avoid.