I am very new to this group and have been looking for the best way to add a
12 volt power plug.
I found a guy on Ebay that sells Marine Grade plugs and Motorcycle mounts.
He even has plugs that lock in by turning them once inserted.
I couldn't figure out how to find an Ebay Store so I just used an item number from his store.
His Ebay store is 12vtechnology.
If you put this number in the Search bar 120972754109 one of his items will show up and then you can click on the link to his store.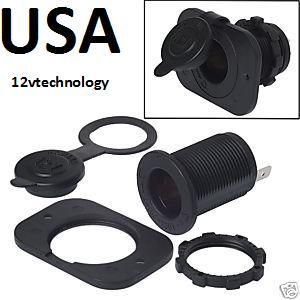 NO I am not affiliated with this guy at all, just looking for the best solution.
I am new here so if I am not supposed to post Ebay items I am sorry