Discussion Starter
•
#1
•
Well, we had a couple of semi warm days here --high 40's low 50's. Mike and I met Rick(bigrigger) in town at a gas station,fueled up , checked the air in our tires and headed off to do some riding in Ohio. Theres not many pics this time. We did some back roads,dirt,creek crossings and had one muddy run in--well-Mike did -- while Rick and I remained upright on our trusty steeds and watched---it was simply a 4-wheeler path that had been wallered to death. Mike ended up with one tire in one muddy rut and the other tire on another muddy rut and well-you know--it happens
--at least it wasn't me this time and of course Mike was the purveyor of the camera so I didn't get a Pic like he did of me down a few weeks ago. As soon as he started into the mess I looked at Rick and told him "I have figured out I don't have to follow him everywhere he goes". Ricks reply was "Well, if we just go on down the road he'll have to come after us". Personally, I think he needs a winch for the front of his bike !!!! Of course he said Rick and I are just poo$$ies and gave us crap about it-well, at least our bikes weren't flippin mud for the next 10 miles and we didn't have to stomp our boots off before entering an eating establishment. We headed on down the road and stopped at this little country store--we have stopped here before, a sweet little old lady runs it but she was closed today so we took pics.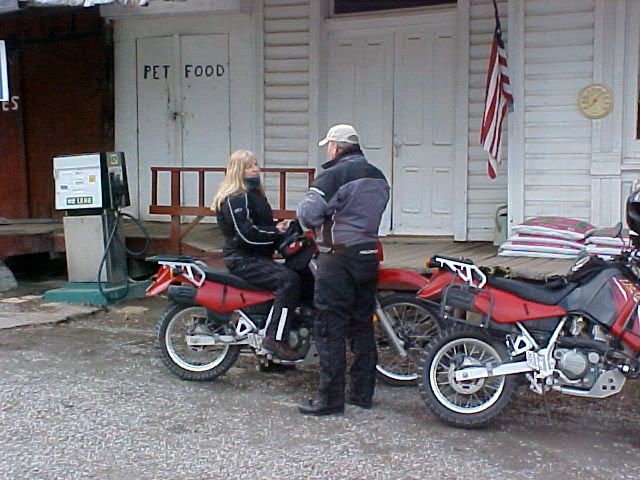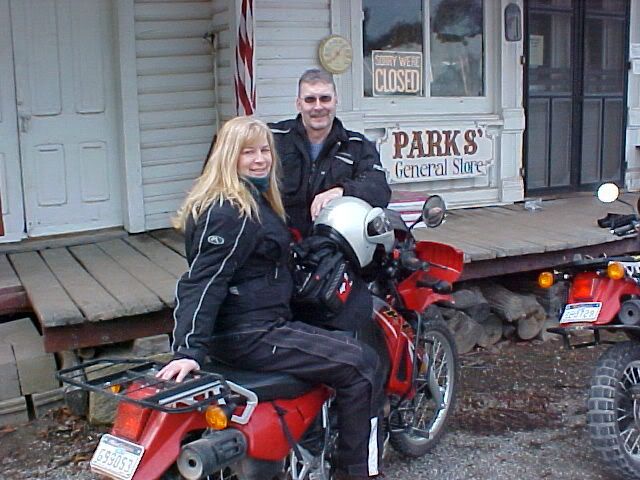 We stopped at a tavern/restaurant in Marietta--The Townhouse--and had hotdogs,fries and onion rings. This place has the best dogs-toasted deli buns and homemade sauce.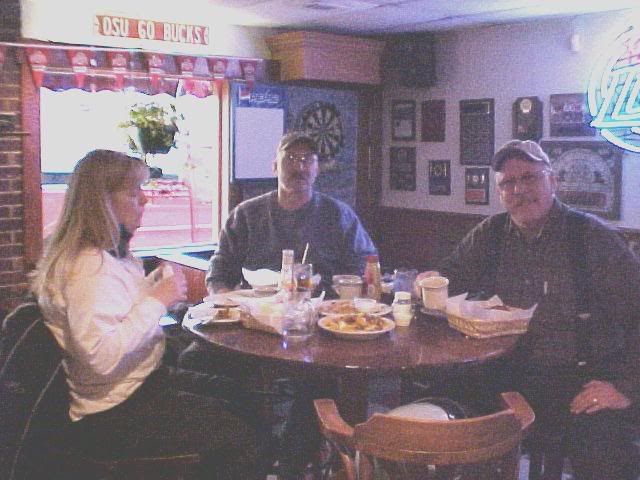 We ended our meal and headed home with a stop at the new Big 4 Suzuki's store in Marietta and I got a pair of warmer gloves for the next trip we were to take in a few days.
A couple of days later Rick rode out to the house and we had a warm piece of homemade apple pie(which I had just pulled out of the oven)a cup of Blue mountain coffee and headed out into the sunshine (today) :smile: It's not much warmer for this trip but the sun is shining and HEY--I have new warmer gloves :mrgreen:
We are headed to some backhills in WV today-staying on the blacktop and doing some twisties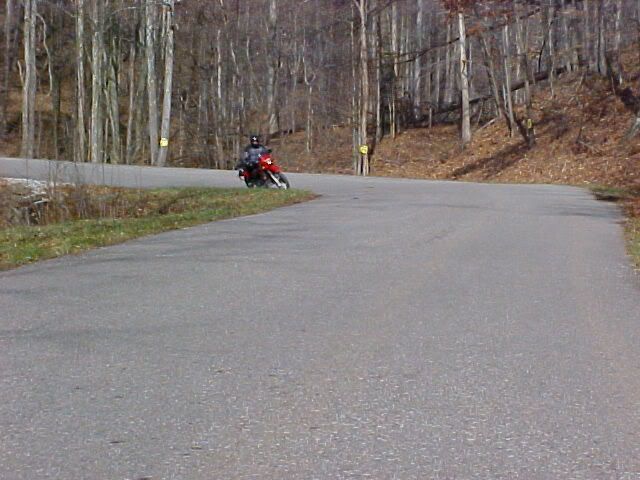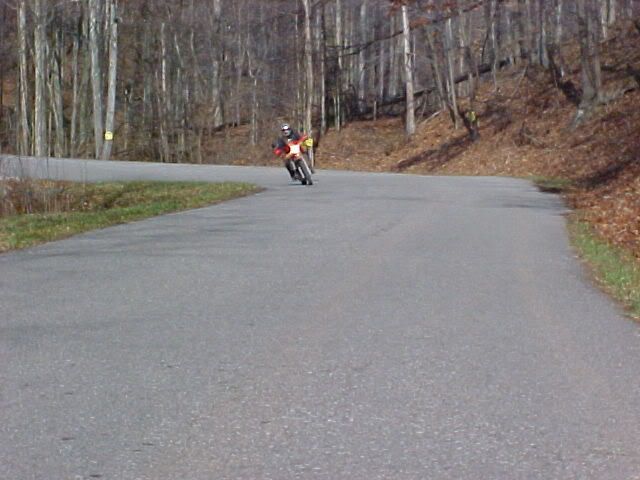 we stopped at another little country store for refreshment.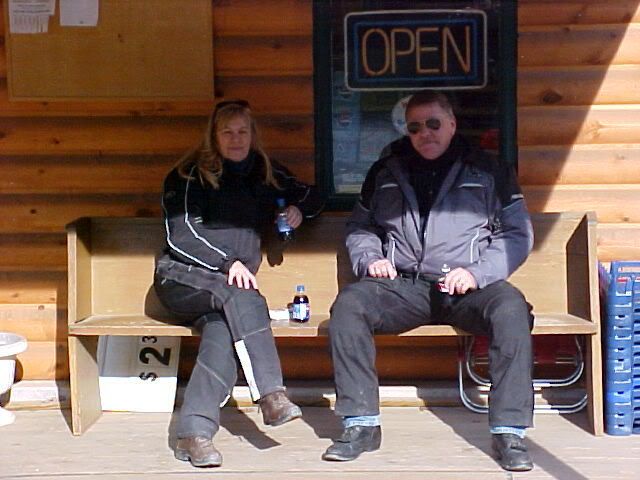 Check this out--Mike let me hold his ding-dong--right in front of Rick
:h0044 Shameless-I tell ya--just shameless!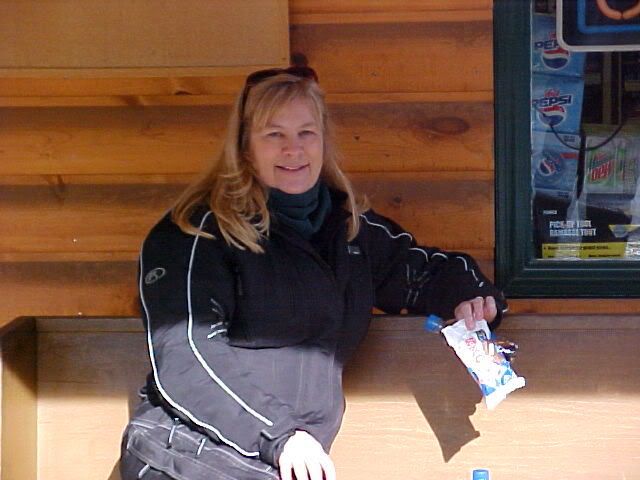 We did some more country twisties and stopped for a burger and fries and then headed home. About 6 hours of riding --great way to finish the old year and looking forward to a new one. Kay