Discussion Starter
•
#1
•
Ok.. I'm cheating a bit, since I didn't ride my KLR on this one.. I woke up, showered and hauled my stuff out to the bike and it was COLD!!! 44 degrees to be exact. The KLR's fun, and it has an accesory outlet, but the V Strom was wearing the Givi Touring sheild and has handguards, so it was today's mode of transportation. :lol:
I ran up 20 miles to pick up my riding buddy in Brodhead, WI. The 20 mile ride was COLD, but I snuggled myself into my electric vest as best I could.. Ahhh.. Warm core, warm hands.. Right? Well, I'm sure they would have been colder without the vest keeping my body temperature up.
Arrived in Brodhead to the heatwave of a whopping 46 degrees. BRRRRRR.. My buddy rides a 2002 CBR 600 F4i Honda and he doesn't have electric anything, so I knew that I wouldn't be the wussy, stopping because I was cold.. Heee Heee. :wink:
We headed up to Pine Bluff, WI, stopping in Bellville for breakfast and HOT coffee, and met up with a few others headed in the same direction..
When I arrived at the SCR location, I couldn't believe the bikes.. 100's of bikes, and they just kept rolling in.. Anything that you could think of was there, short of REALLY old stuff.. Most everything is ridden in to the location, and some of them are stretching the limits of the law.
My favorite law stretcher was a Ducati that must have some sort of alignment issue. His rear tire was worn very funny. The sides were worn, but the center was just fine. And the rubber was weird on the sides, too.. :lol:
Anyway, here's a few photos of the gathering..
Here's a shot from the south end. From this photo, anything that looks like a person or a bike, is, and there's another on the other side if it.. :lol: There's another half block of bikes and people past the big building, plus a huge amount on both sides of the street to the far left.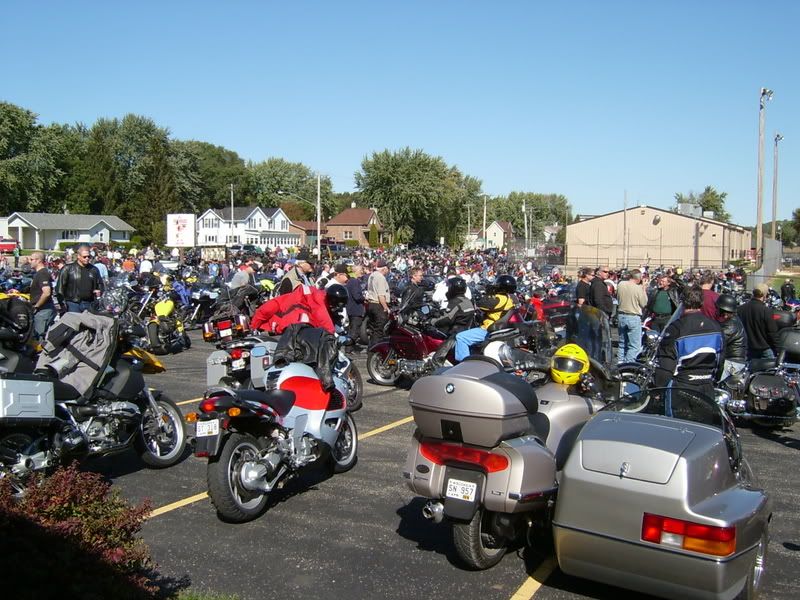 The rest are just pics of different odds and ends. It actually is hard to look at everybike without looking at them as a group. I took a few pics of stuff that caught my eye.. Enjoy!!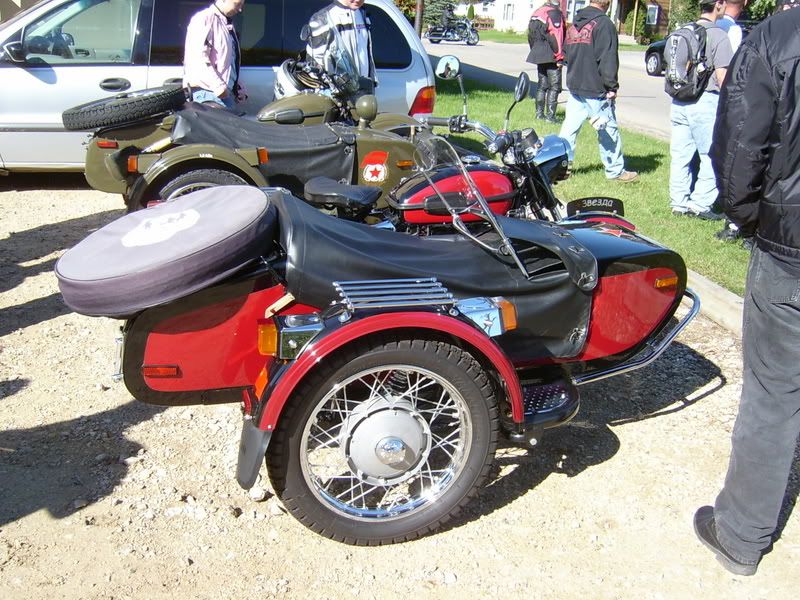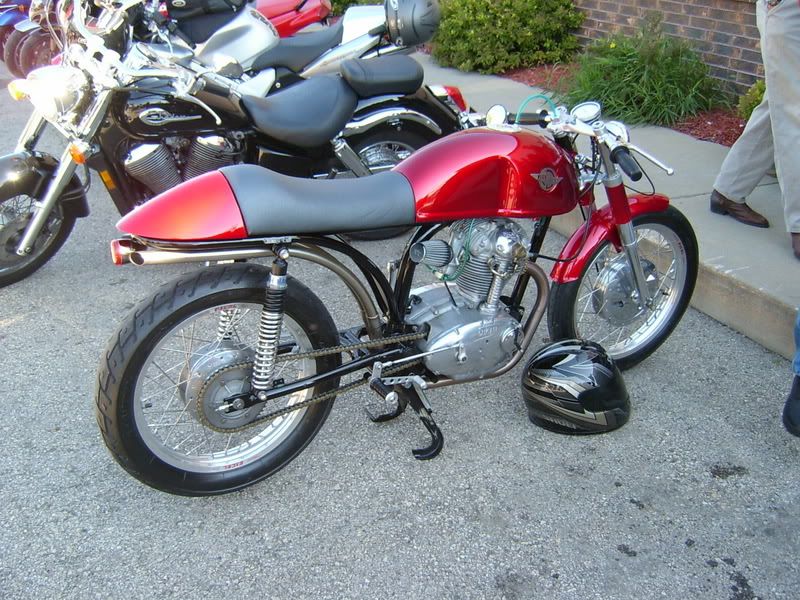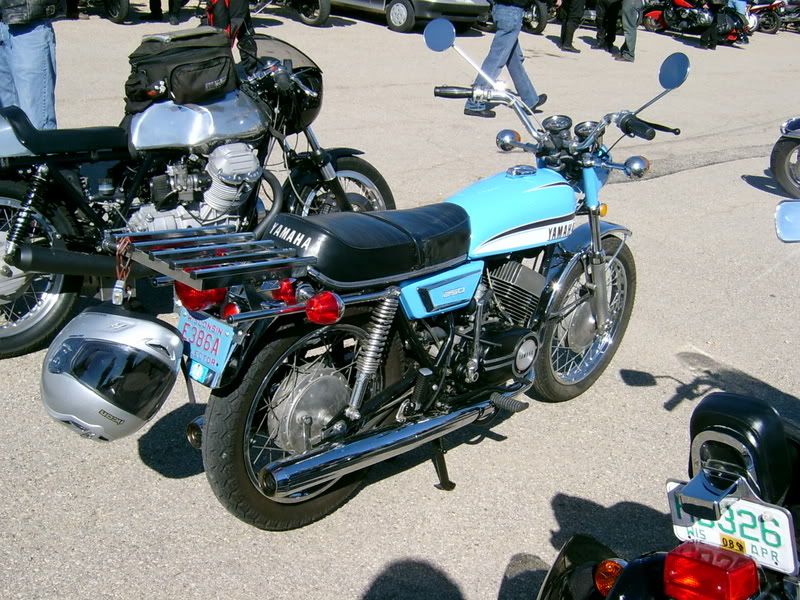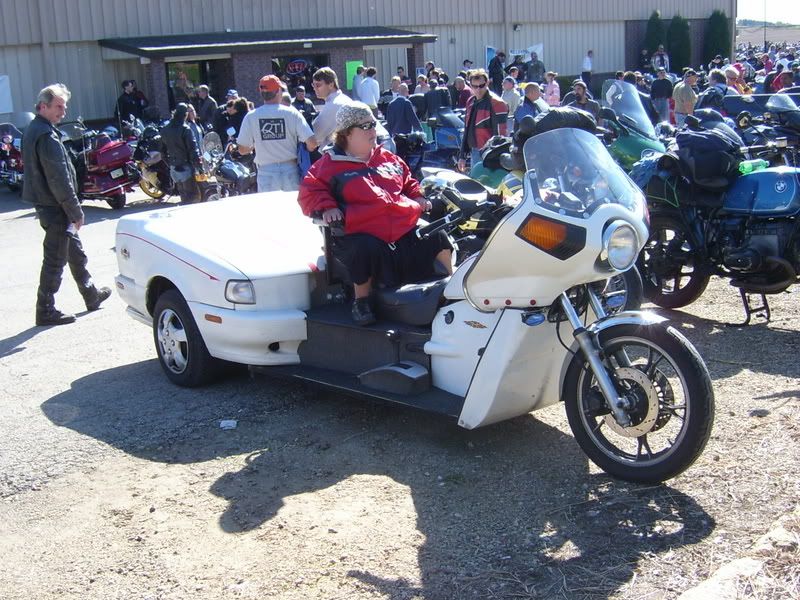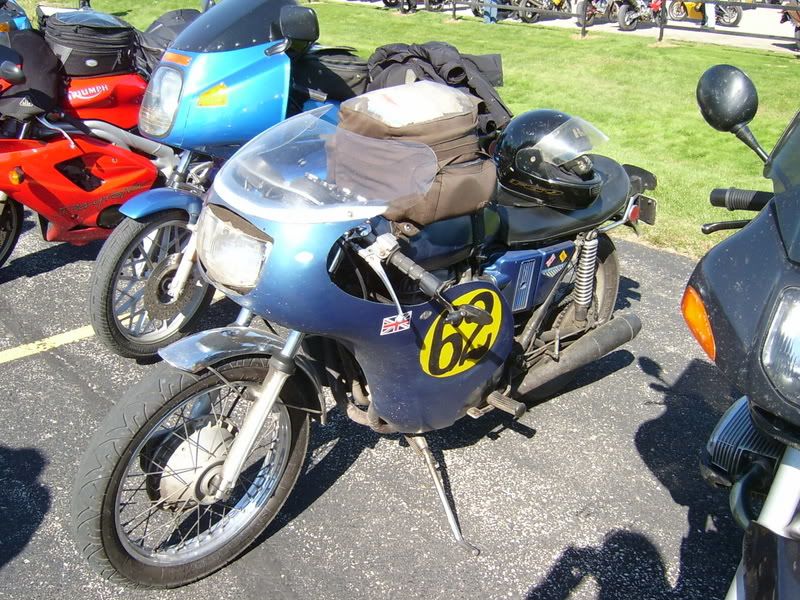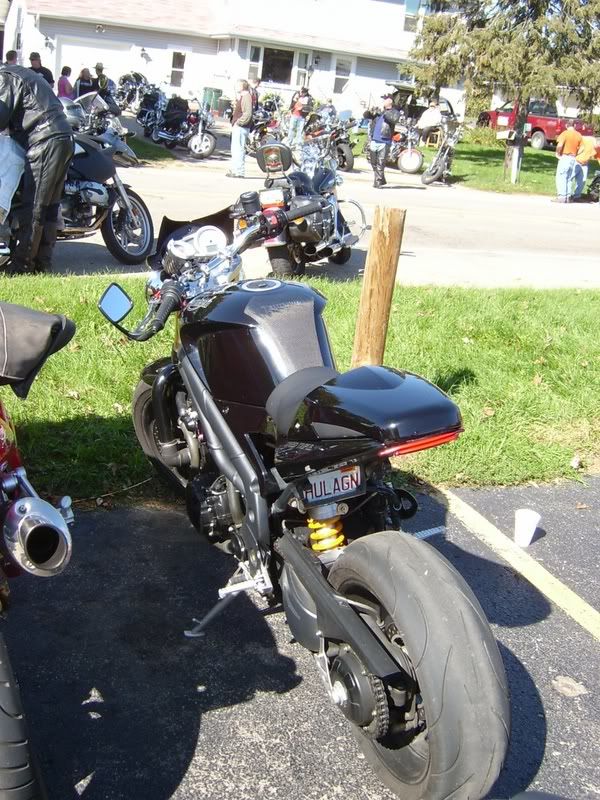 As you can see, it's something that you need to see in person. I didn't get a chance to catch a picture of it, but there was a guy riding a go cart with larger wheels, and a cooler on the back. This thing was only 4' long, but he was riding wheelies with it.. I think I need a digital video camera.. 8)