My wife asked me a while back what I would like for my 40th birthday. I said, "I want to ride my bike to Alaska." I'm thinking I'd go with my buddy Chad, but she pipes in with, "I want to go with you." Huh....really? After my initial shock, I was thrilled. Biking is some thing we have discovered that we both love. It has taken us 13 years to find "that thing." So we began to plan. We soon realized that Alaska was a bit too ambitious. It would require us to be away from our three little ones for too long. We decided that two weeks was the most we could be away. Armed with a time period, we began to plan.
A few months later, we were ready to depart. I'll share the route as we work through the pics. This may be a lengthy report, so I'll have to split it up over several posts. Please bear with me!
Here we are ready for departure from a friend's house (they were watching the kids first
We were primarily camping, so the KLR was loaded. Kim is riding a 250 Super Sherpa. I knew this trip was at the edge of the little bike's limits, so we kept her load light: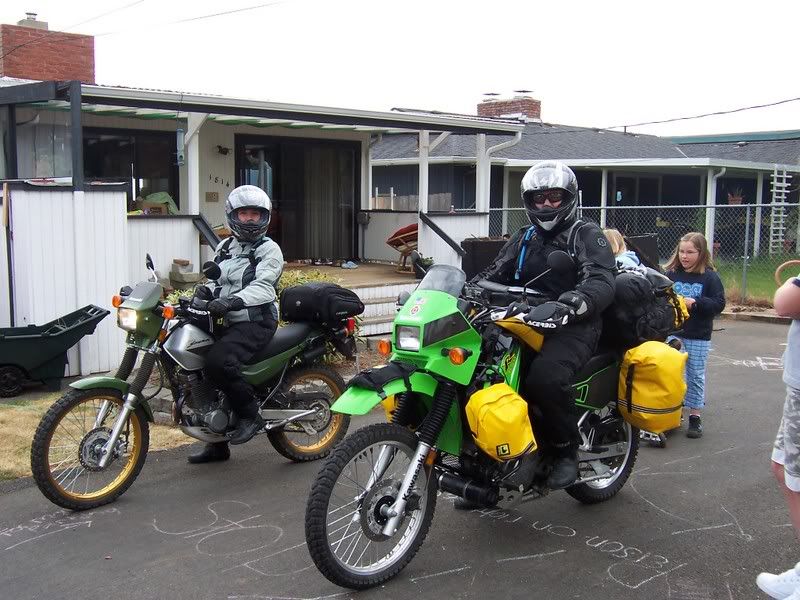 We left Port Angeles and headed down the Washington coast on Hwy 101. The road is beautiful, but you see very little of the actual coast. Also, since we live here, we were focused on getting out of dodge! We did see a pretty cool car at a fueling stop: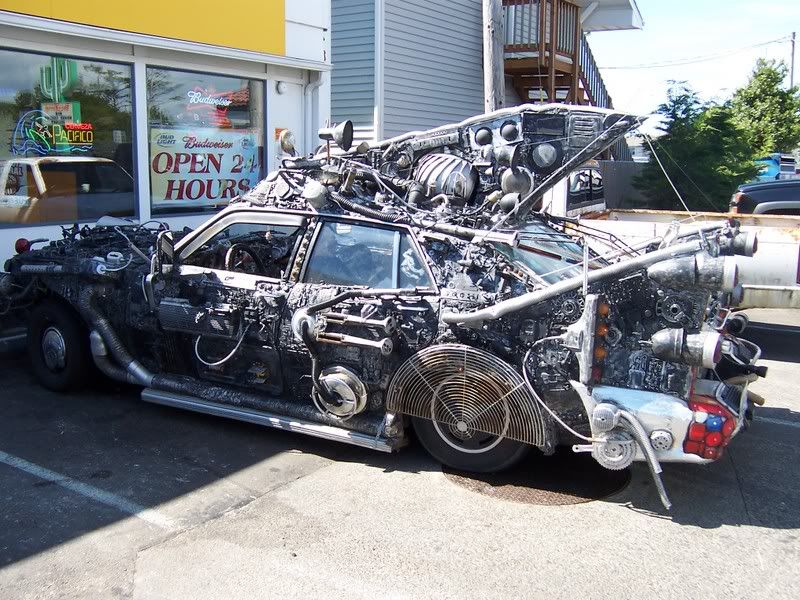 That fella has some time on his hands, in addition to some other issues! We made it down the Washington coast and crossed into Oregon at Astoria. We started down the Oregon coast and made it to Manzanita. I think day one was about 280 miles. We camped at Nehalem Bay state park. Our first camp site...awwwww:
The park is right on the ocean, so after getting set up, we took a stroll down to the beach:
It was a bit windy and cool, so we didn't last long. It was still beautiful as always. We did see a guy kite sailing in the waves. Pretty cool. Oh and I saw this beatiful lass: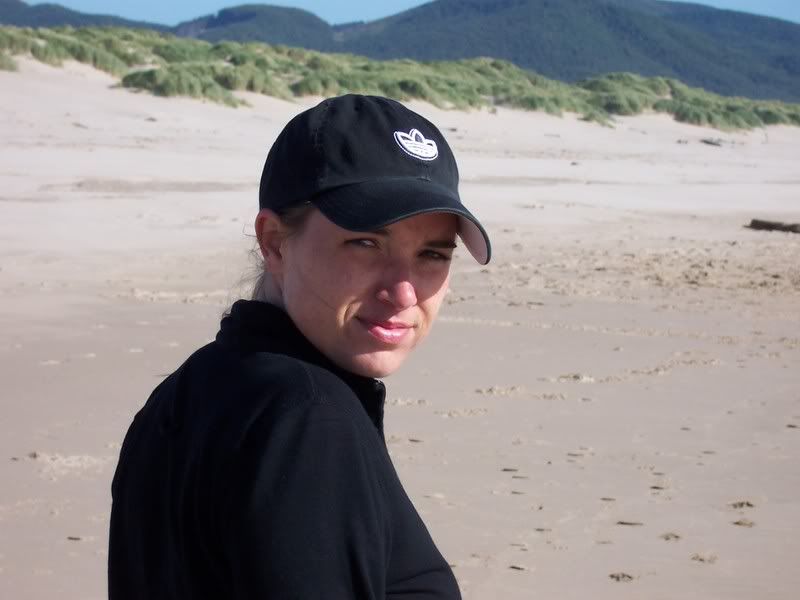 We had a good night's sleep and were excited for the next day's riding. We started down the Oregon coast. I have driven much of it, but never ridden a mile. WOW! Imagine 200 miles of twisties interspersed with neat little towns and jaw dropping scenery. A couple scenes:
My biker-chick wife:
I gotta say, she handled herself very well. If I was going too fast, she just went her own pace. She admitted later to being intimidated by the twisty roads. However, later in the trip, she said she'd like to go back and do the Oregon coast again with the confidence that her experience provided!
A few sea lions enjoying the sun: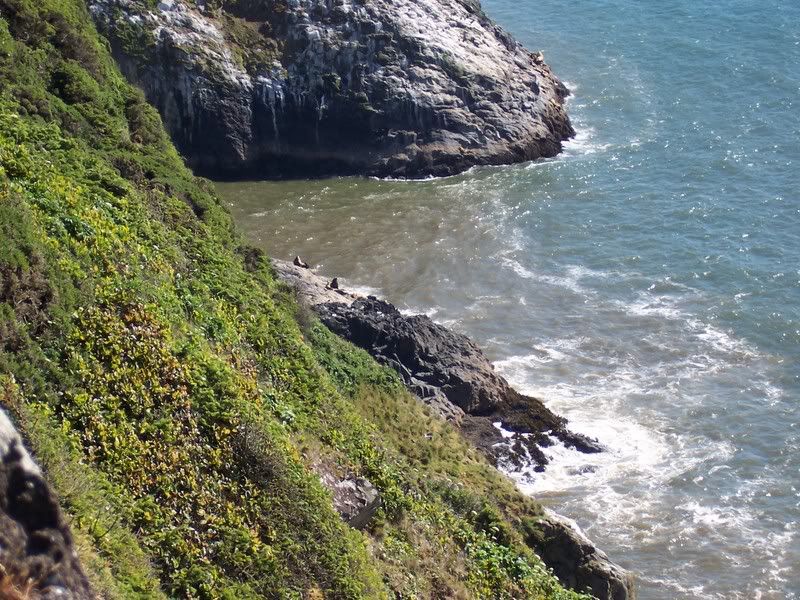 We enjoyed a great lunch and were still in the heady, excited and nervous phase of the trip.
That's all for now. Much more later!
Jamie