Sunday 19 March 2011.
Weather: Heavy rain, high wind, and cold.
Destination: Indian Valley Reservoir.
We left W Sac Chevron 830am knowing nobody else would show for this ride - which was bordering on ridiculous. The ride over the Yolo Causeway was interesting with at least 50mph gusts. Good training I suppose (for what I don't know). We decided to head towards Clear Lake via Hwy16 Cache Creek. Getting hammered on/off was the norm with a beautiful rainbow to view in Capay Valley. I though maybe we would cross over Cache Creek and take Reiff Road back over into Knoxville. The following 2 pics is the river crossing...there is a bridge under there somewhere...seriously. Not crossing today.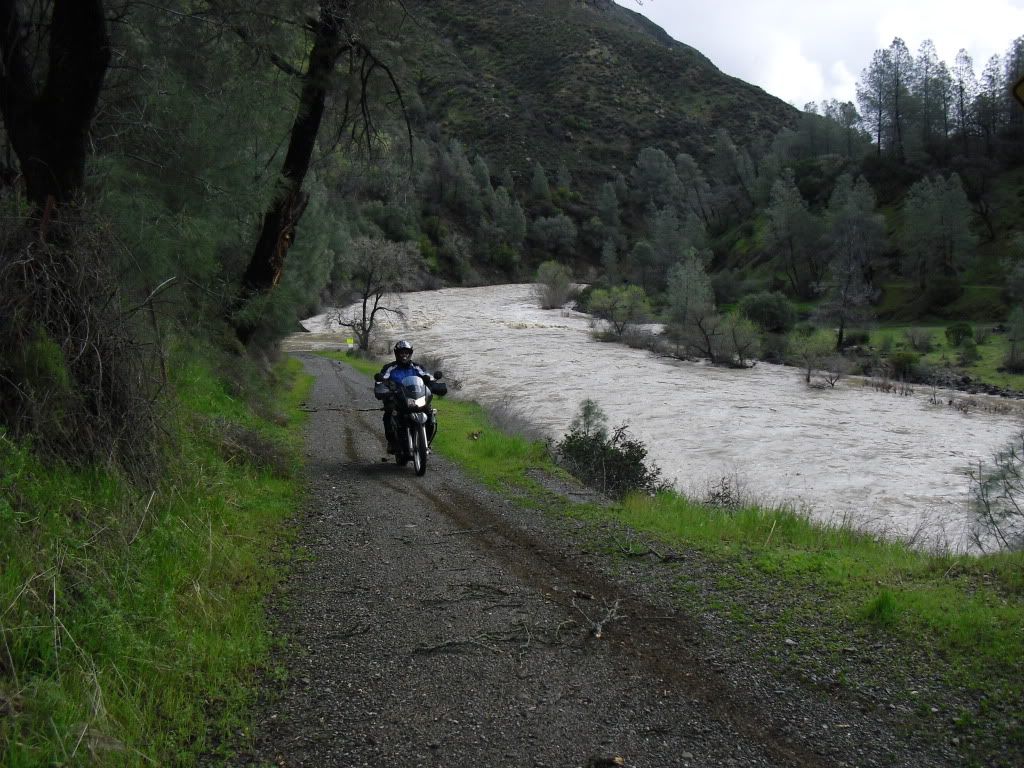 bill - there is a bridge under there somewhere. i guess we won't be crossing today.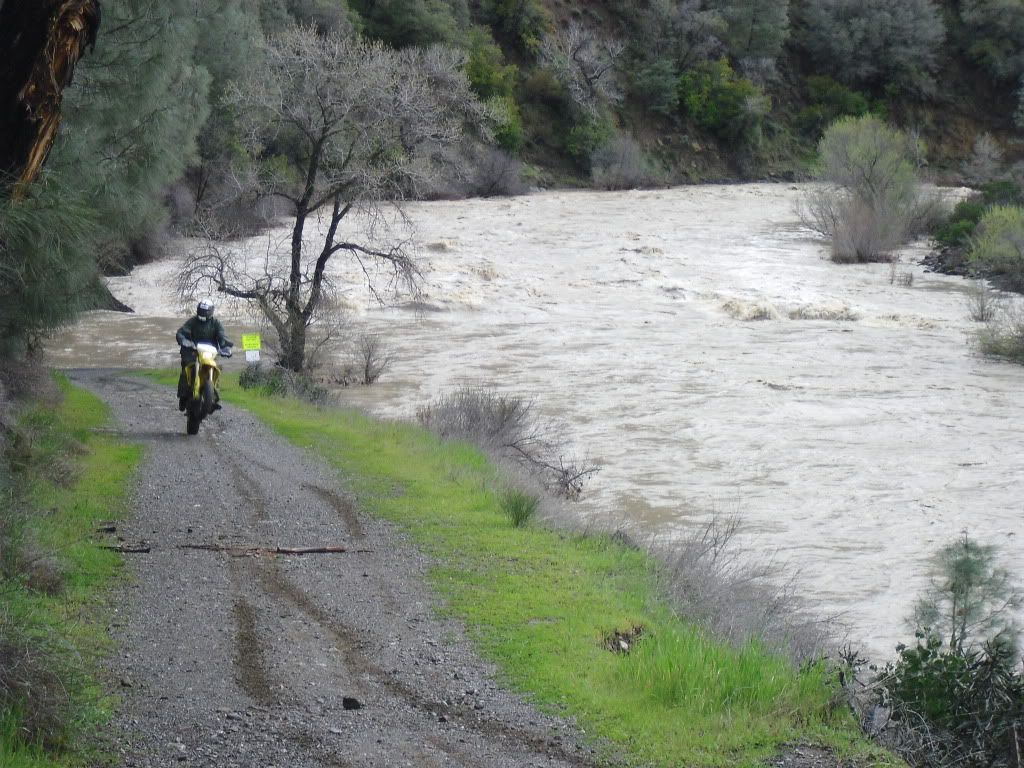 mike
Turing west onto Hwy20 for 7 miles - we got HAMMERED by freezing rain here.
Turning back north on Walker Ridge Road and into the mud.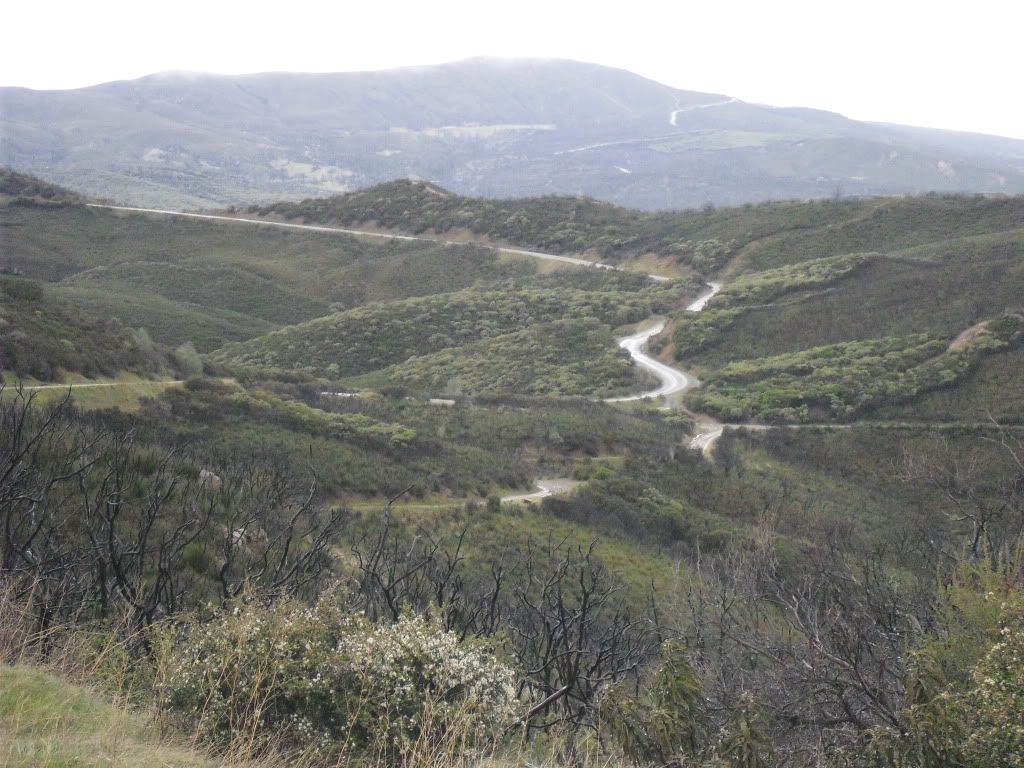 Walker Ridge Road - all dirt - looking in the far background you can see the road continuing.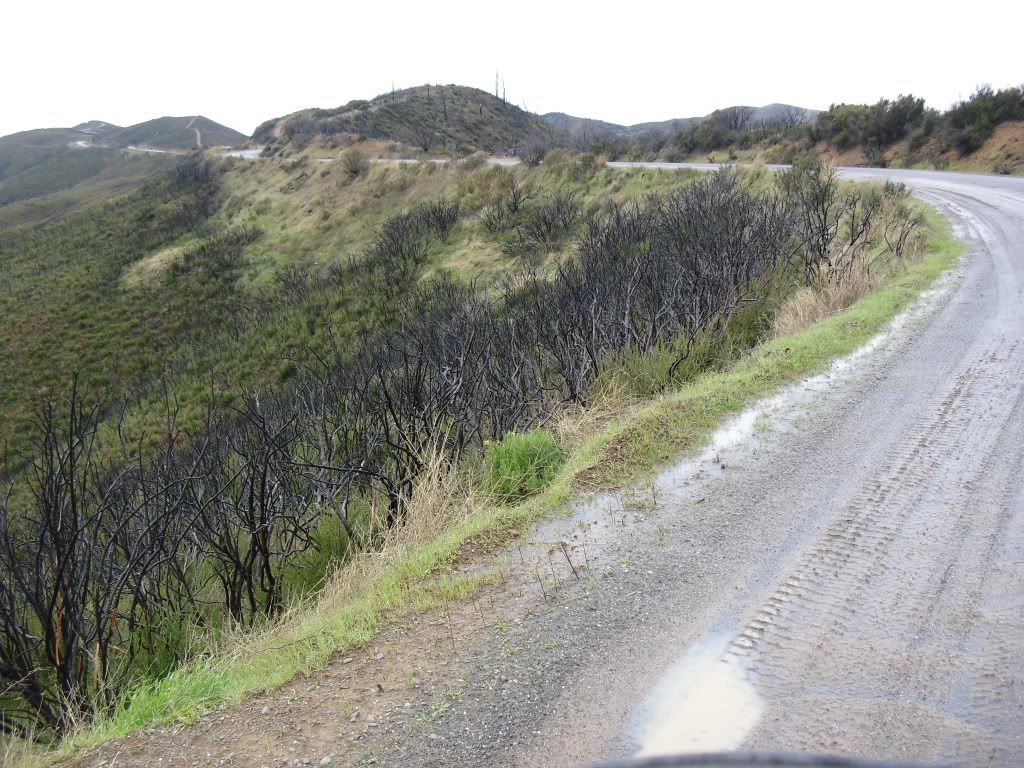 Walker Ridge Road - easy and fun road - made better by the slick mud. Lots and lots of harder splits along this road (you can see one in this pic).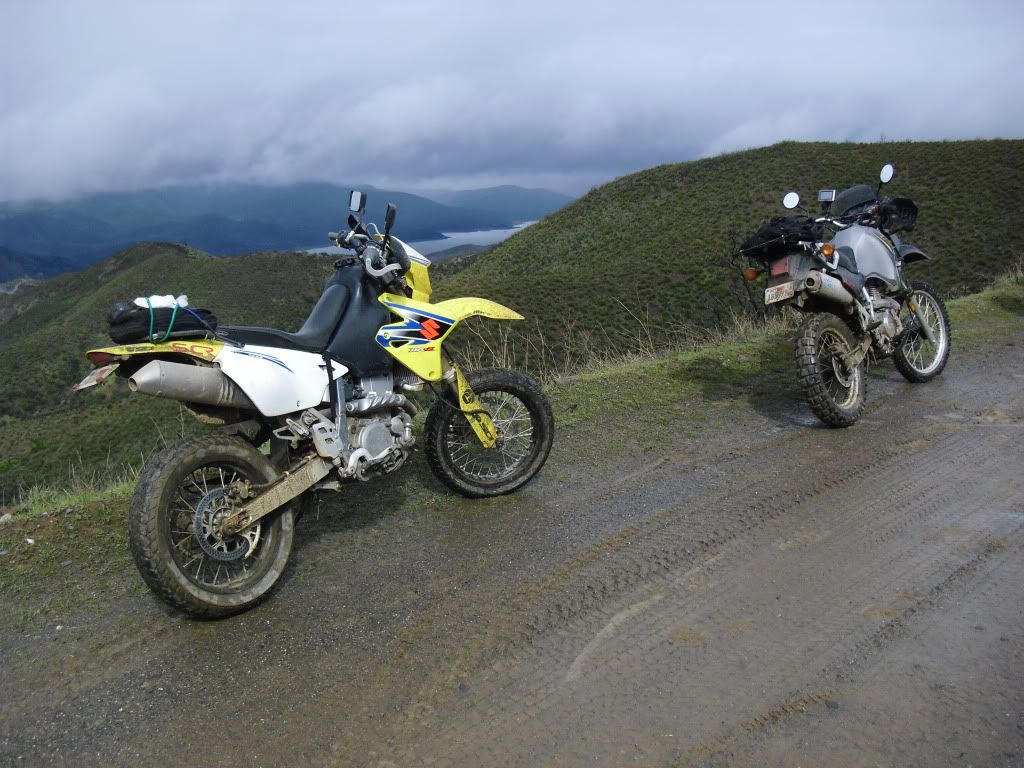 can you tell its freezing cold? our destination, indian valley reservoir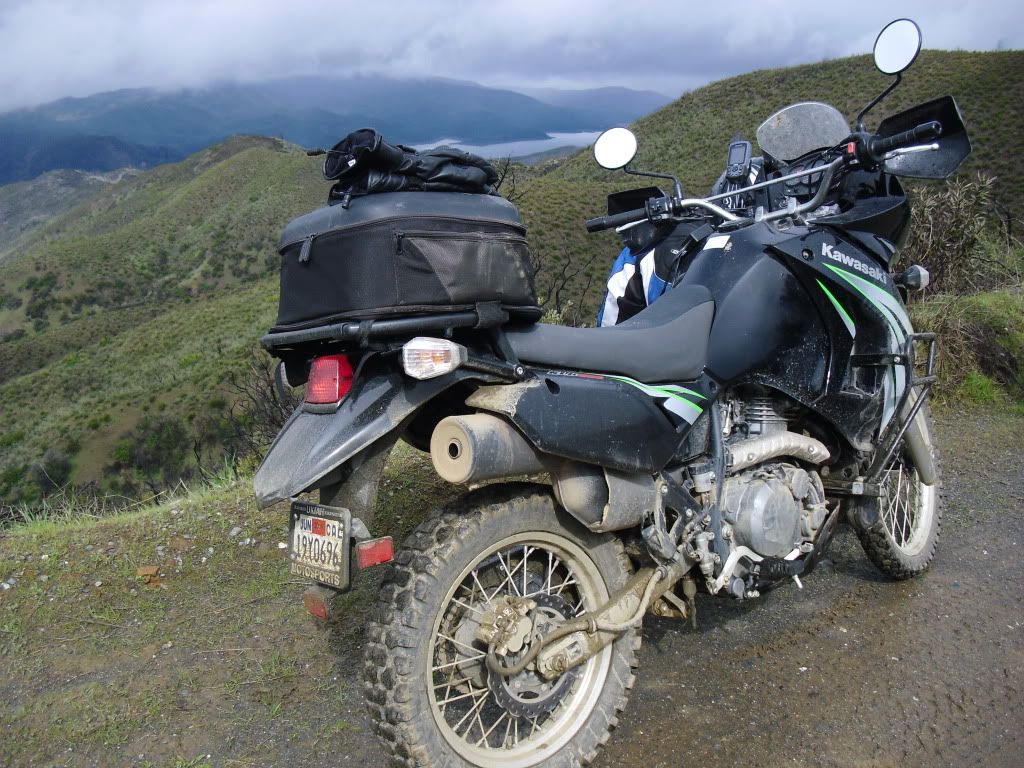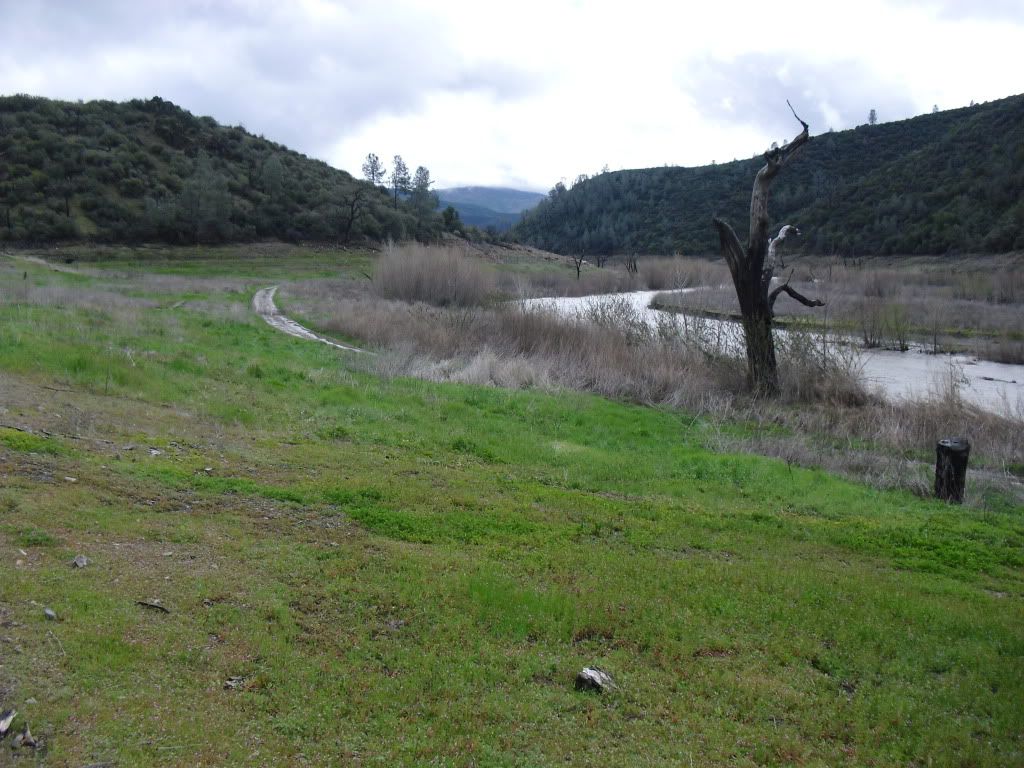 spiced things up with some muddy double trak - bartlett srpings / indian valley res area