Discussion Starter
•
#1
•
This week I had been thinking about riding to Whittier for lunch on Sunday. The problem is that the weather is usually pretty crappy down there. So when I checked the webcam this morning and saw blue skies I couldn't pass up the opportunity. Plus I needed to get a good picture of the bike for my Parents.
Here it is on the Seward Highway headed South.
There seemed to be a lot of traffic but there was still time to check out the scenery.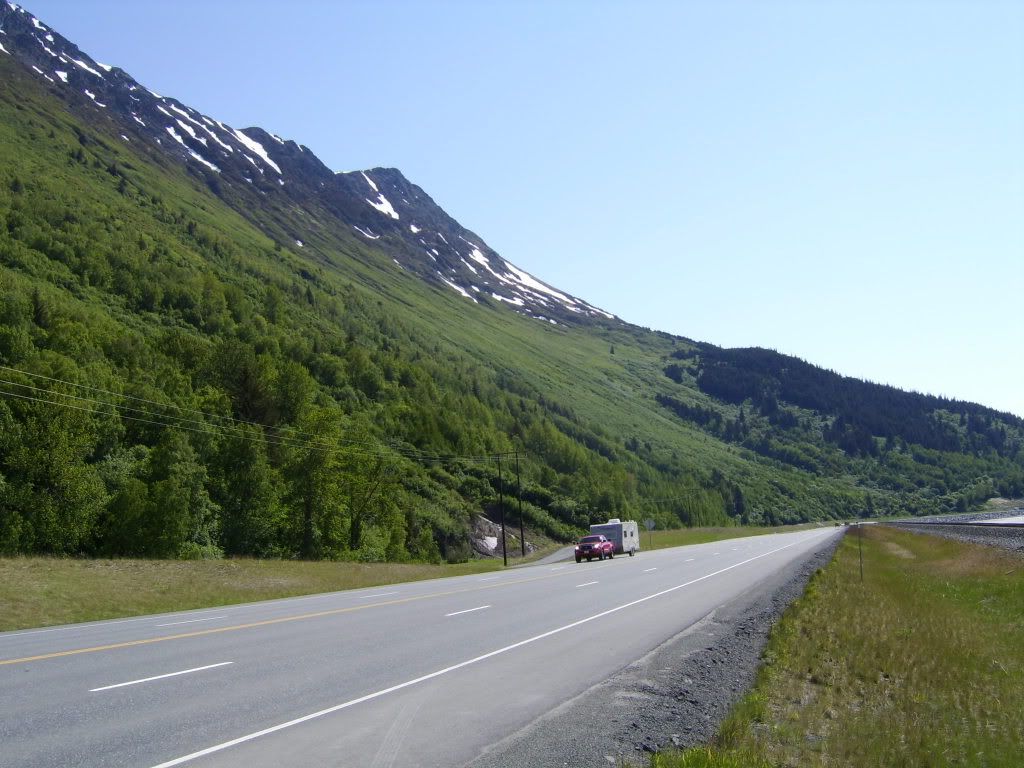 What a great place to hit the 500 mile mark.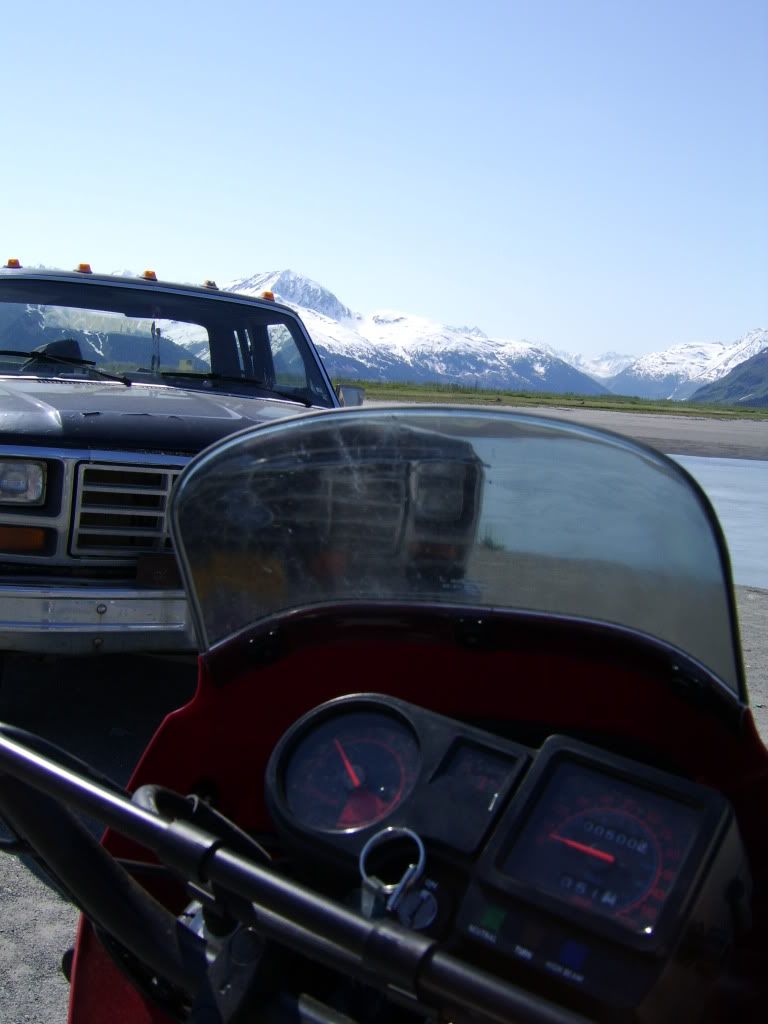 As you may know, to get to Whittier by road you need to go through the longest highway tunnel in North America. Its only one lane, with train tracks running down the middle. You have to make sure not to fall into the rails, if you do you could crash under a mountain.
Here I am at the tunnel staging area.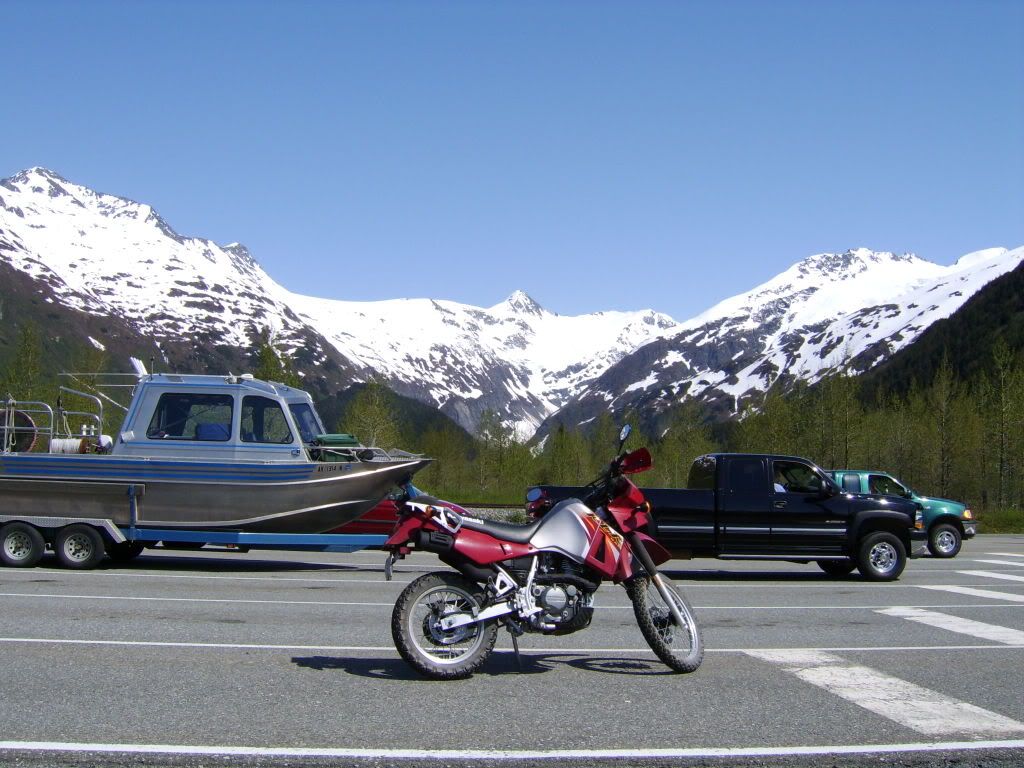 I asked some Japanese tourists to take my picture for me before we headed in. (thats my helmet in the background there)
Shorty after the picture two GS's and a Harley pulled up, and after waiting Forever (15 minutes) we headed in. It was cold in there, and it reminded me of the Old Copper Mines back in Houghton, MI.
I parked next to the Harley guy in town and we talked a little. Turns out he had also recently moved to Anchorage.
After we parted ways I headed over to the Swiftwater Cafe and Seafood for my lunch. I heard on ADVrider that they had great Halibut and Shrimp. They were right!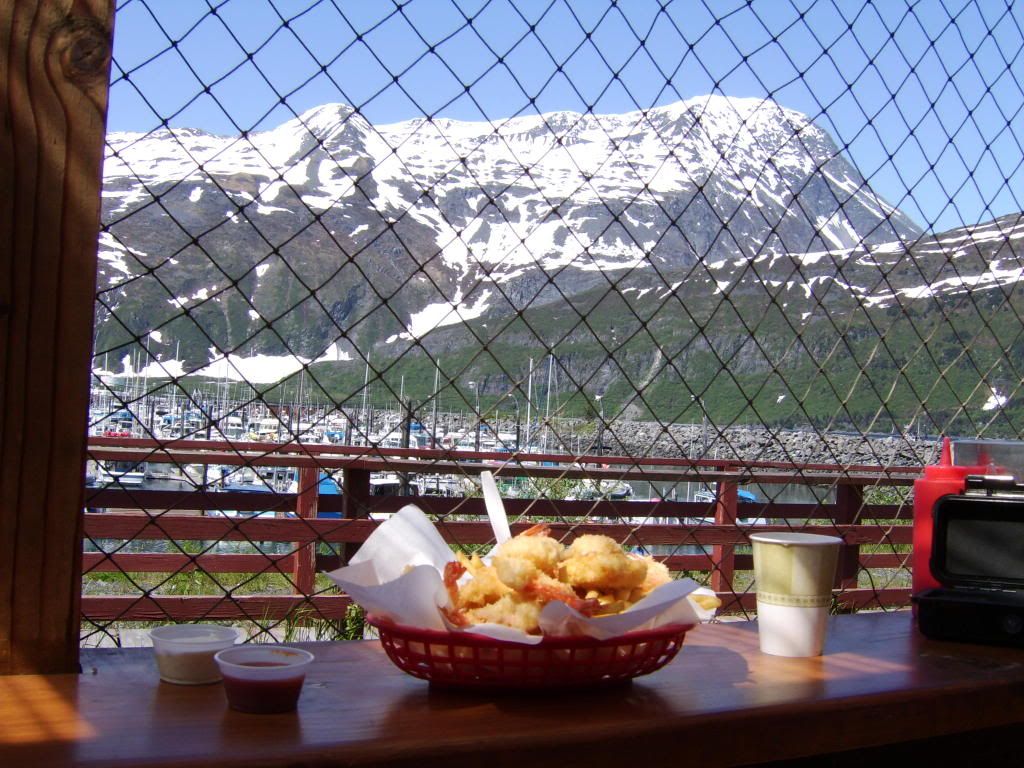 Very friendly people, delicious food, and a great view. A perfect lunch.
more pics from Whittier.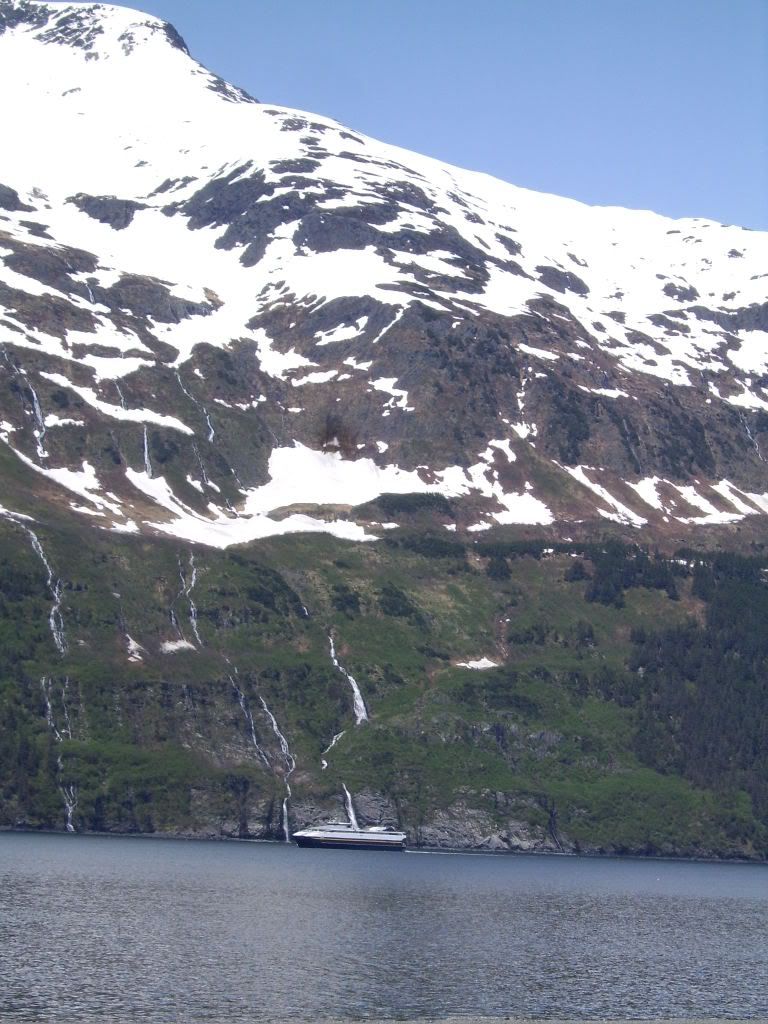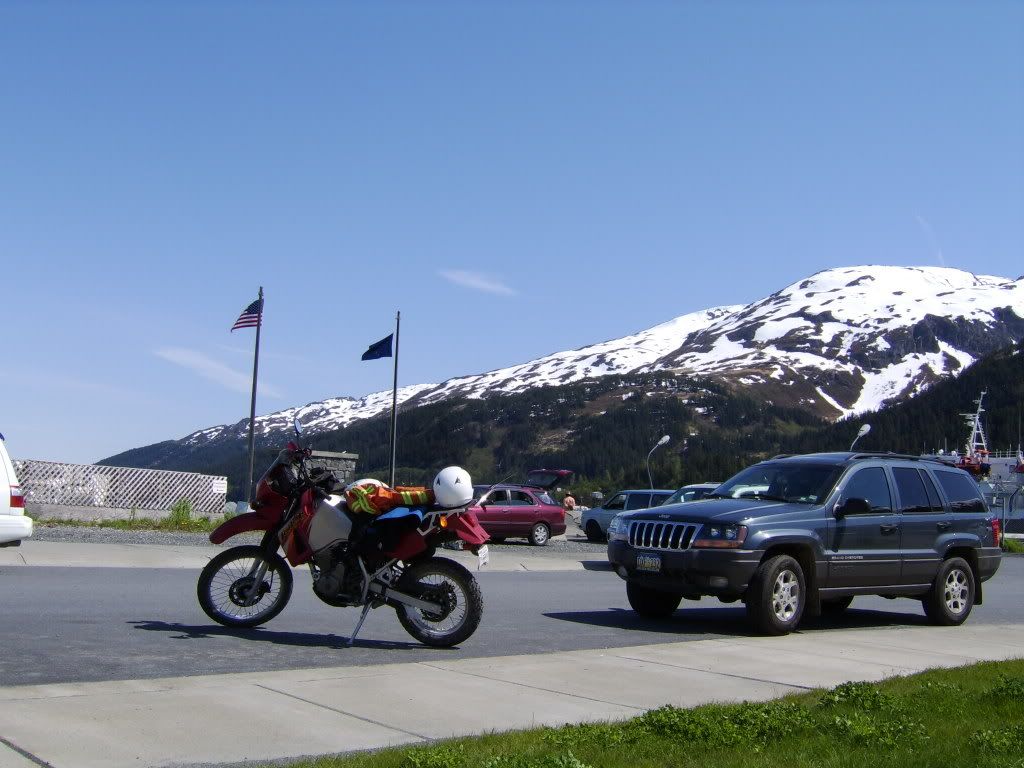 As I was getting ready to leave a fellow KLRista on vacation said hi and asked me if my hands were numb from the vibrations yet. Then it was off to wait in line for the tunnel again.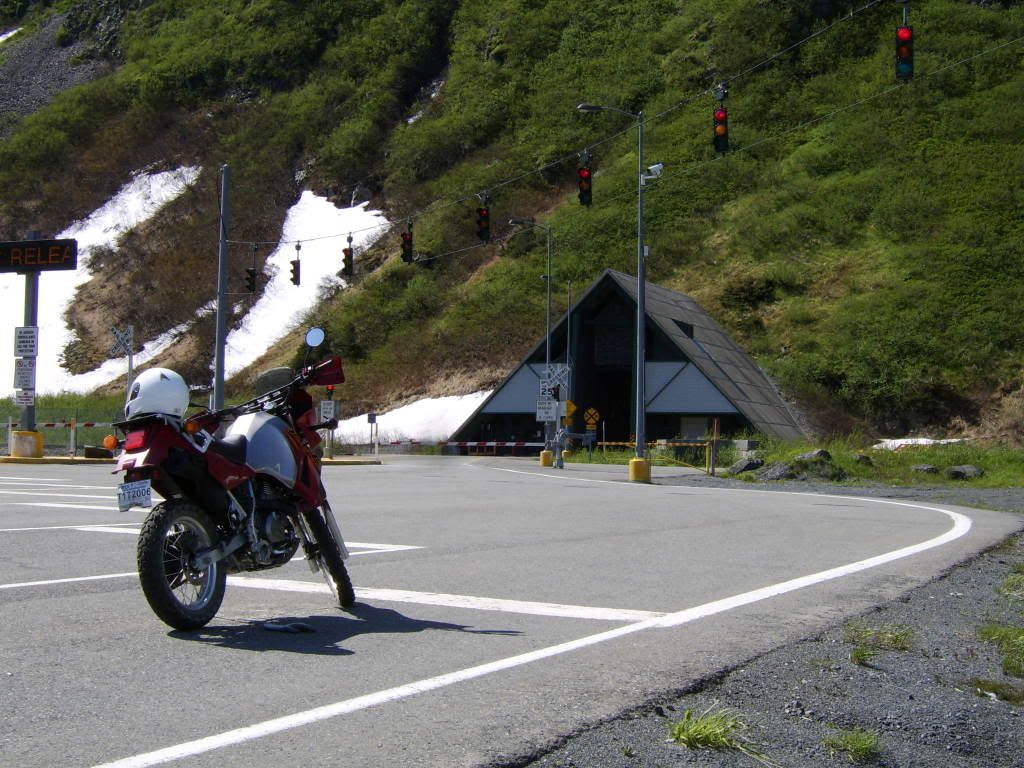 Right before the staging area I spotted a gravel strip where fishing poles were being stashed into a Piper Cub. I wonder how they attach the downriggers.:character0053: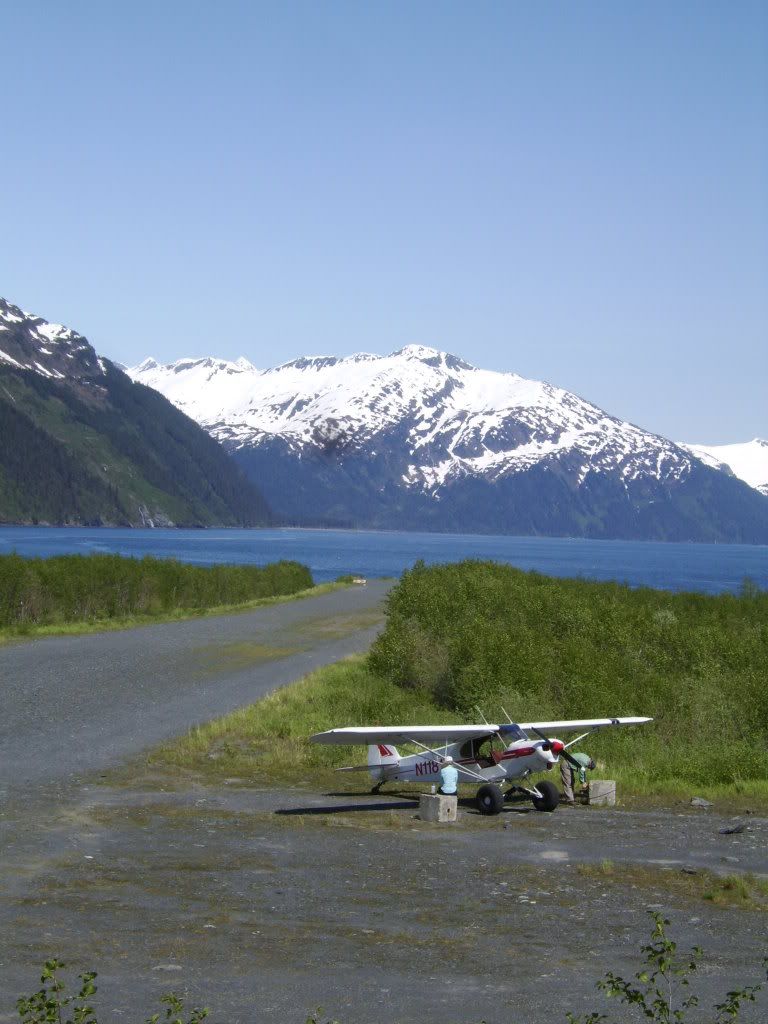 I was thinking about going down to Seward but since it was already 3:30 I decided to check out Hope instead. There wasn't much in Hope except for a neat looking bar that may be another lunch destination in the future.
It was time to head home. I didn't get any pics on the way back, it was just a bunch out mountains and stuff:49:
The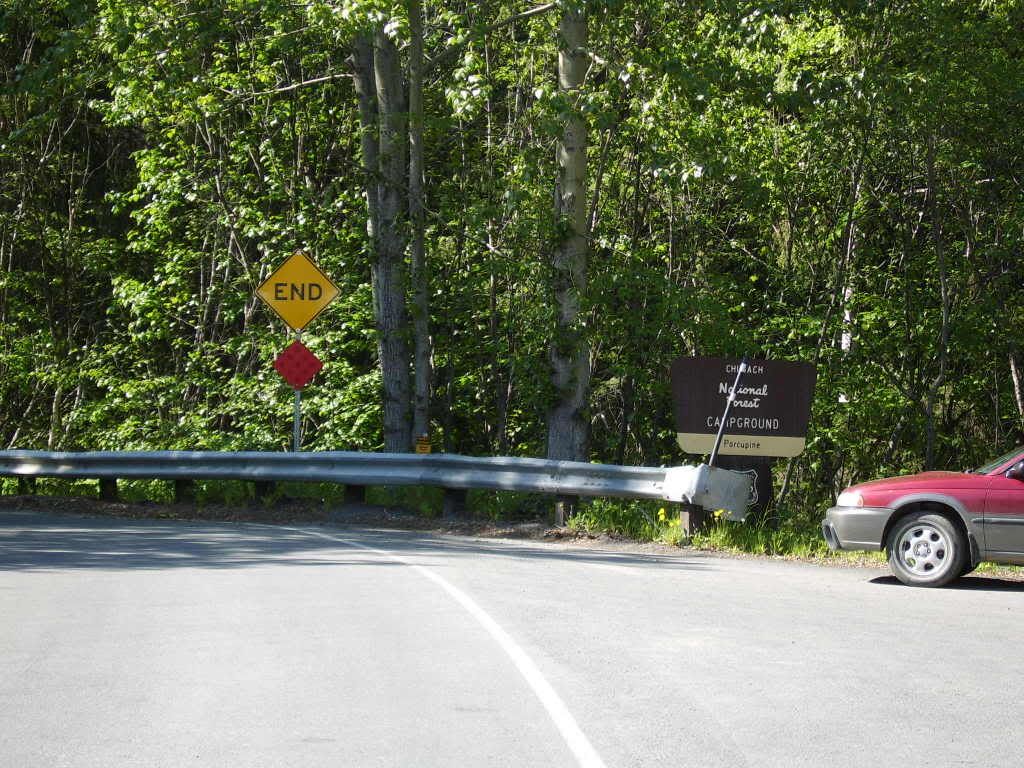 Brian