Frank and I took a trip yesterday down to the Big South Fork Recreation area. Neither of us had been thru there, and I had no idea what the area would be like, but then again, that is part of the adventure when heading out on the bikes. Packed up some snacks, plenty of water and rolled out around 9 am. Headed down to Somerset, Ky, and then onto US 27 south. I had, had a few people tell me to stop in and see yahoo falls. I found a great site that tells the story of Yahoo falls and the battle that took the life of Troxel. It is quite interesting, I had no prior knowledge of it till just now.
http://www.turtlehill.org/stt1/yaho.html
We continued southward to get into the heart of the riding. Some of the scenery was nice, but was of some typical deep country dwellings and the occasional yard with assorted discarded things. Once we found Beech Grove road we were on gravel for a couple of hours or so till we hit highway 279 east towards Oneida. Several miles up the road the dark clouds took over and it was time to put on the rain gear. Of course it rained on one of the greatest roads of the day. 297 is extremely scenic and just before reaching Oneida you are rewarded with some great down hill twisties, switchbacks and sweeping curves. Sadly we could not play as the road was extremely slick with fresh rain and oil
. Had some Lee's Famous Recipe in Oneida. They have the typical fast food, but lacked the mom and pops type food we wanted to find, or at least noone could tell us of any good place for food other than McDonalds and so forth. Once finished we rolled north towards the state line and took highway 92 east to Williamsburg. Again comes the rain on a great back country road. Again some great twisties, curves and switchbacks, but too slick. Sadly they are building a by-pass that will soon shadow this great road and cut thru it. After making it to I-75 we rolled North to London, Ky., took US 25 north on into Berea, Ky. It was a great day for riding even with the rain. All total we rode just under 300 miles.
Below are some pics of the trip. I am getting worse and worse for not taking the amount of pictures I once did back when I started riding, as I like to cover ground and not stop too often. The last pic is about dead center of Beech Grove road. We passed one lonely hiker, who just really didn't seem to be happy to see us, no wave back or even an ackknowledgement of us passing by.
Enjoy
The Complete route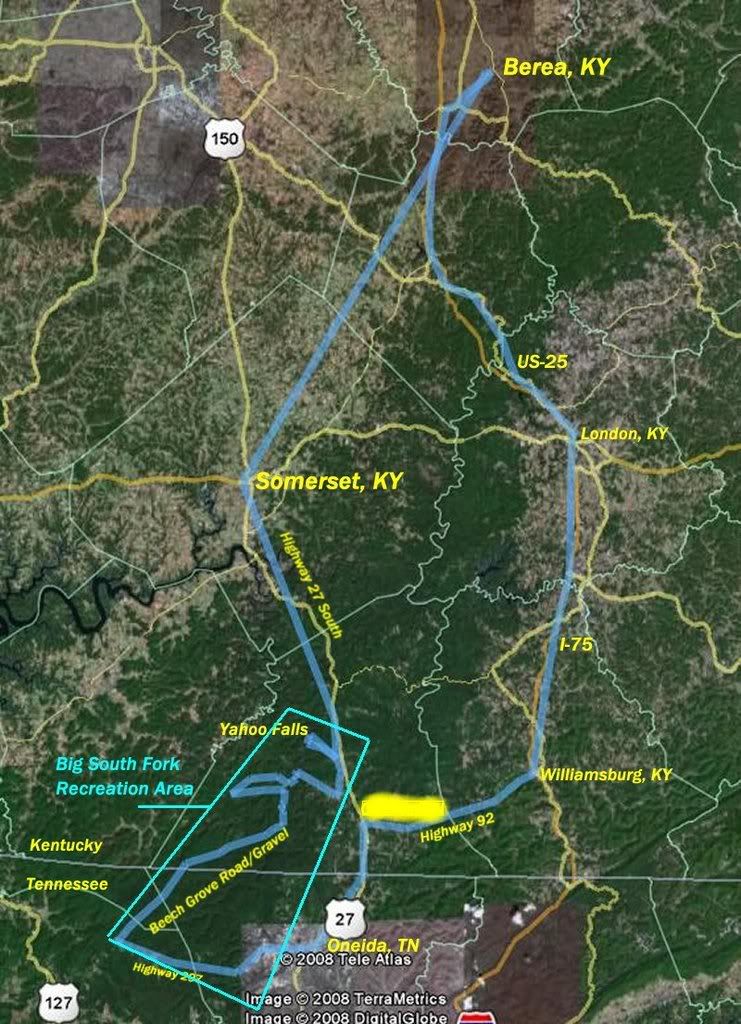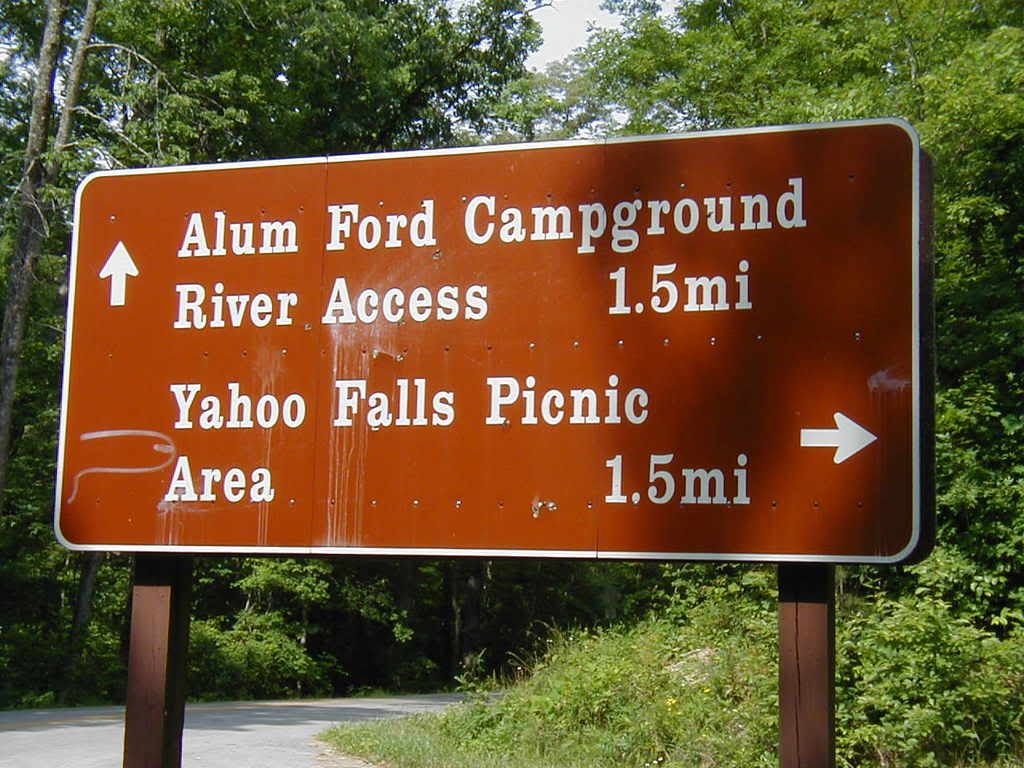 I just can't take him nowhere lol: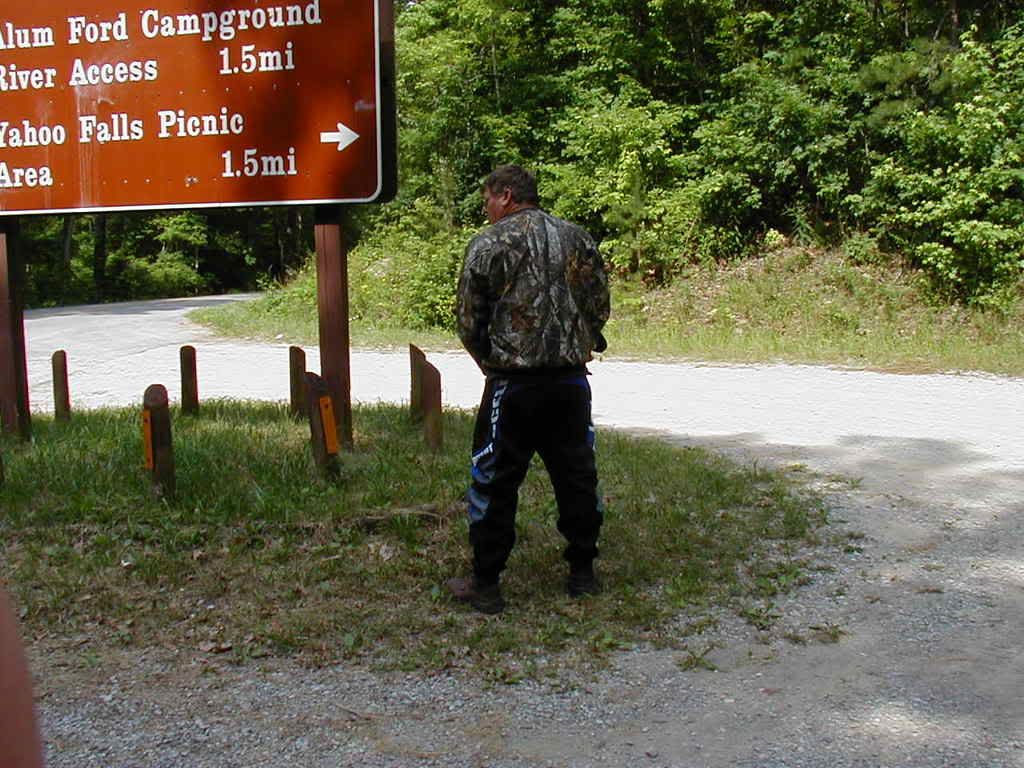 Grave Marker, interesting story to this here:
http://www.turtlehill.org/stt1/yaho.html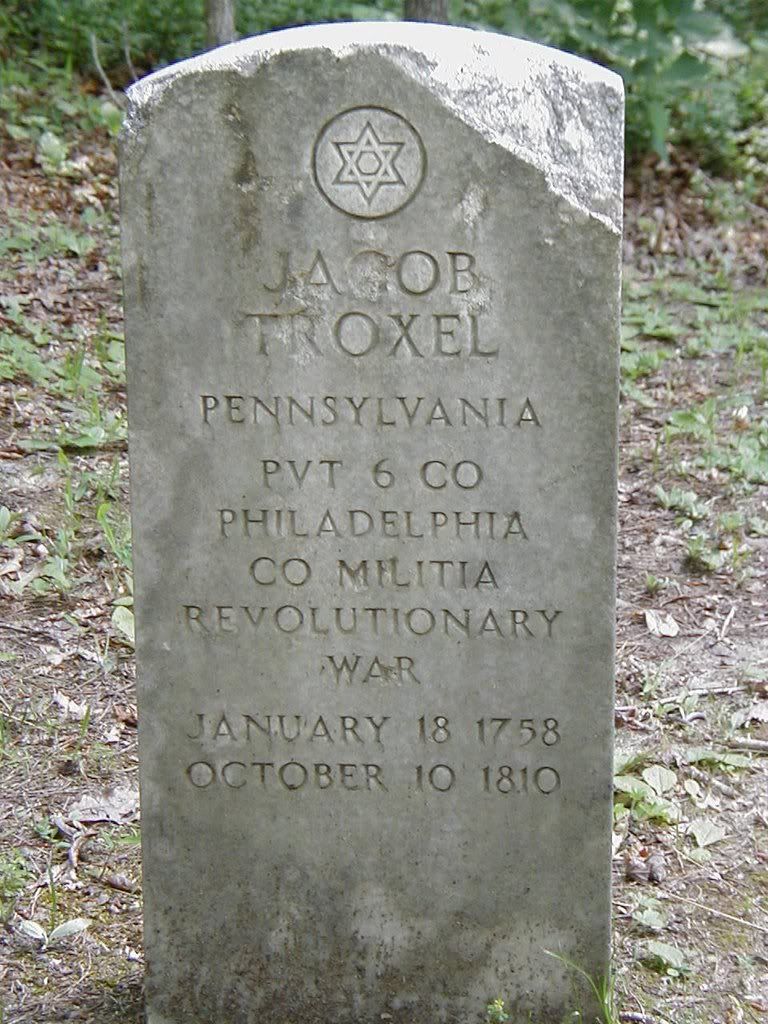 I am standing at the grave taking this picture: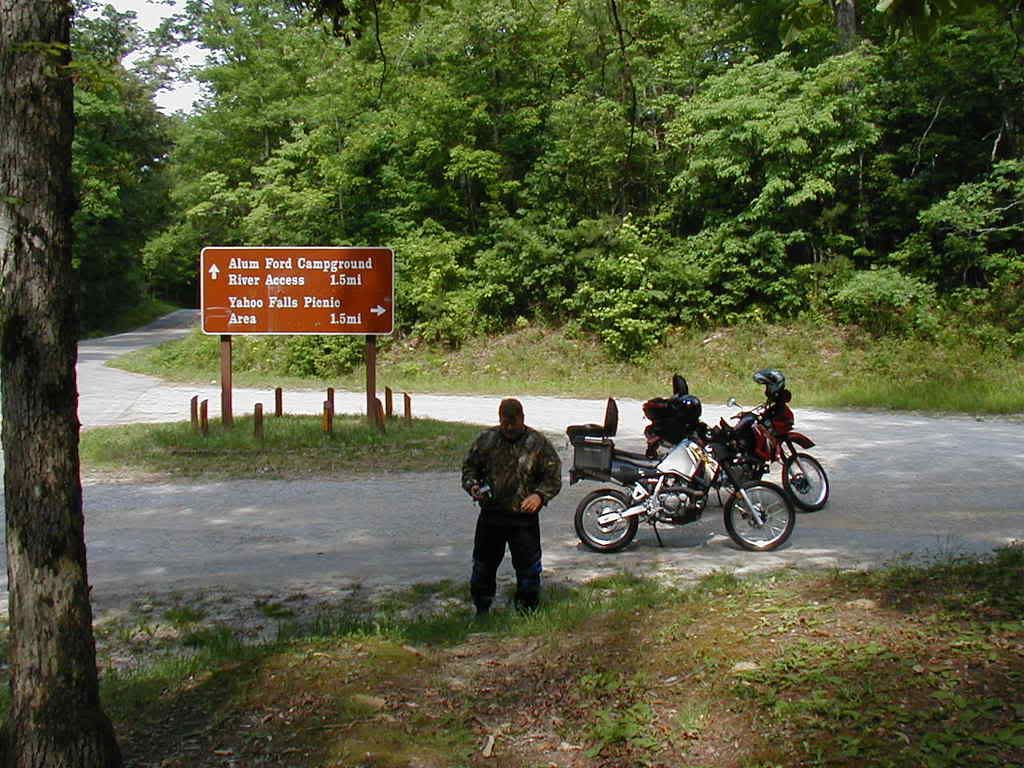 Nice Restrooms: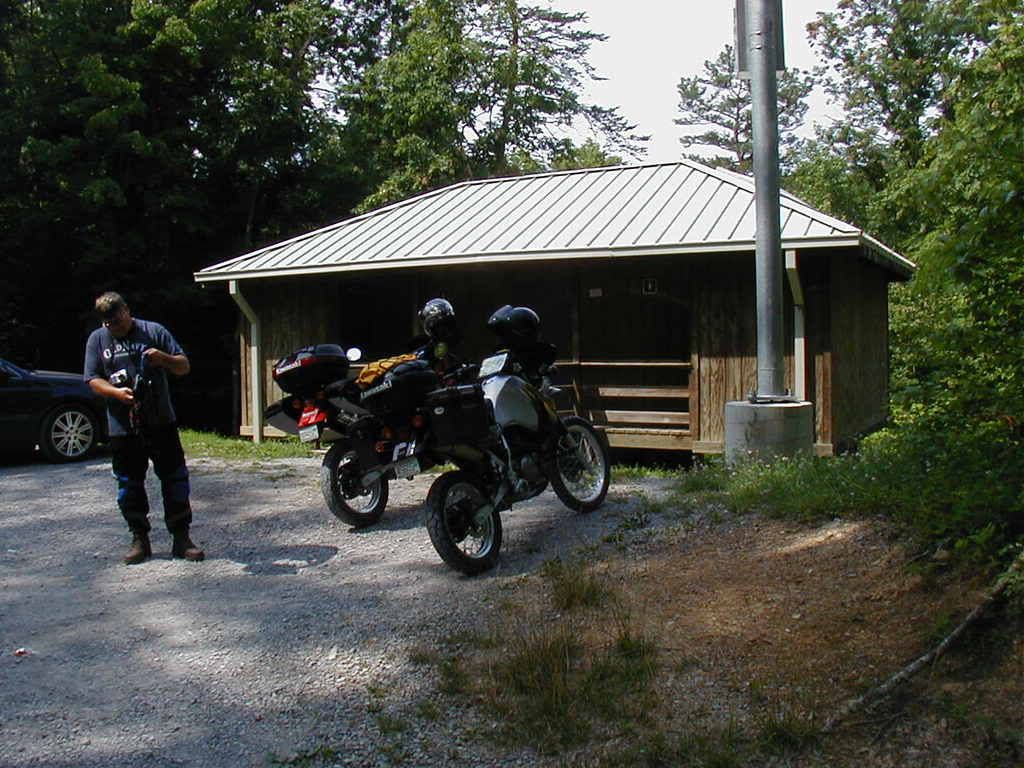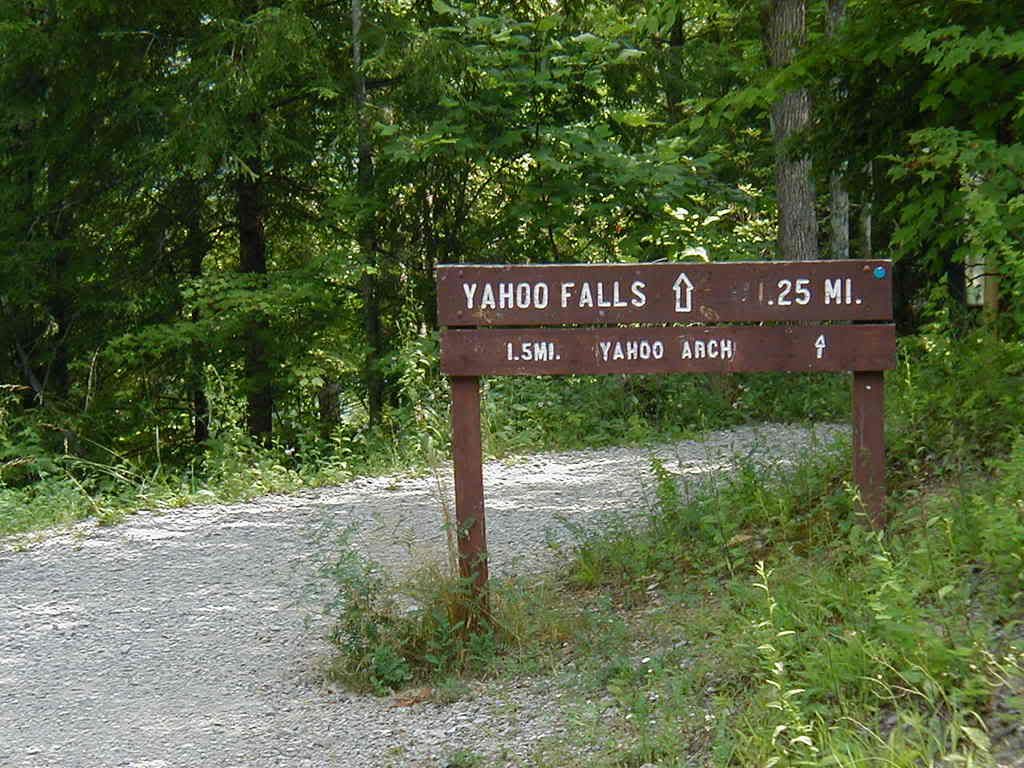 One of the several overlooks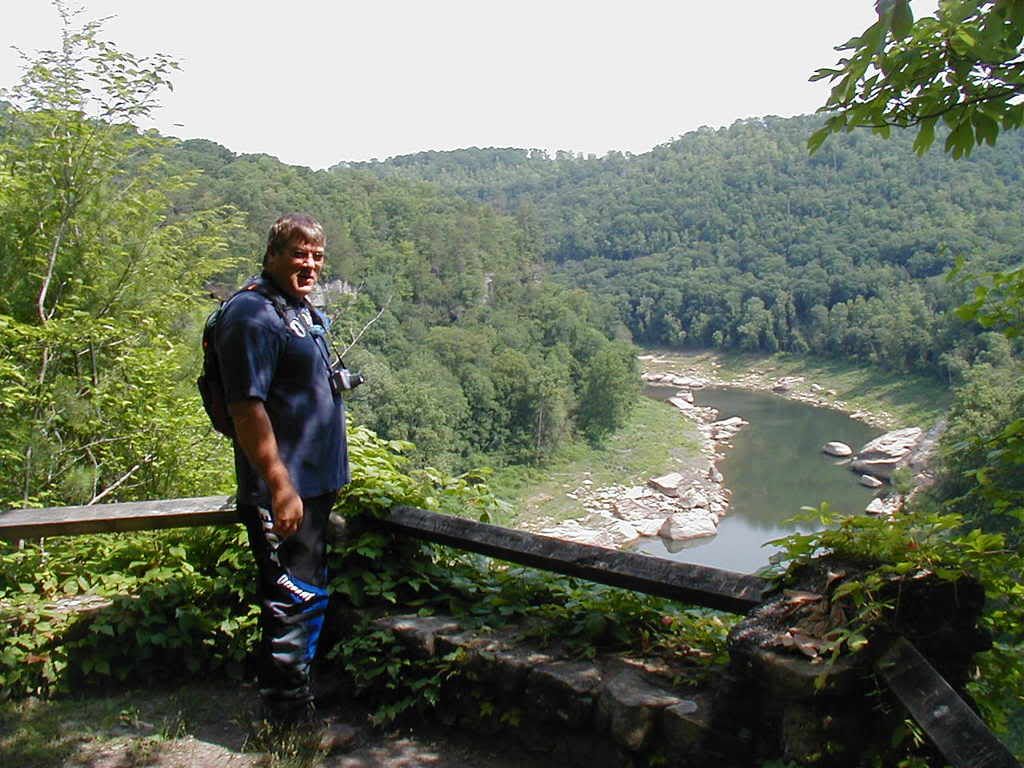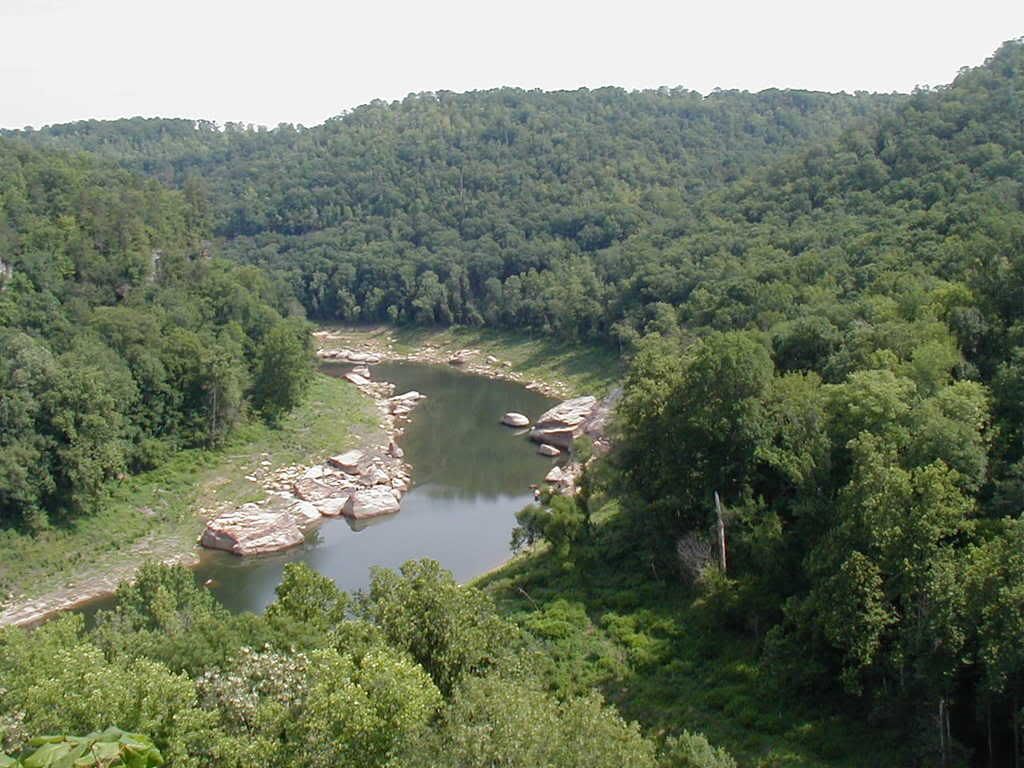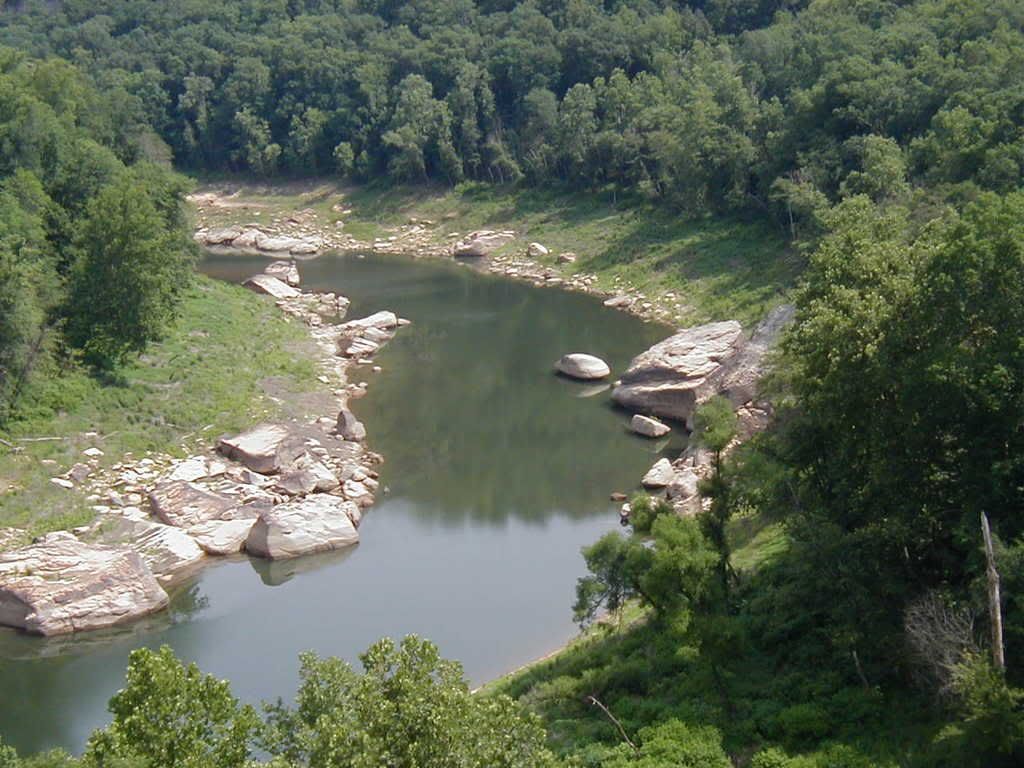 The falls is immediately to the left, a little over 100 feet of falls. As you can see not much water was flowing.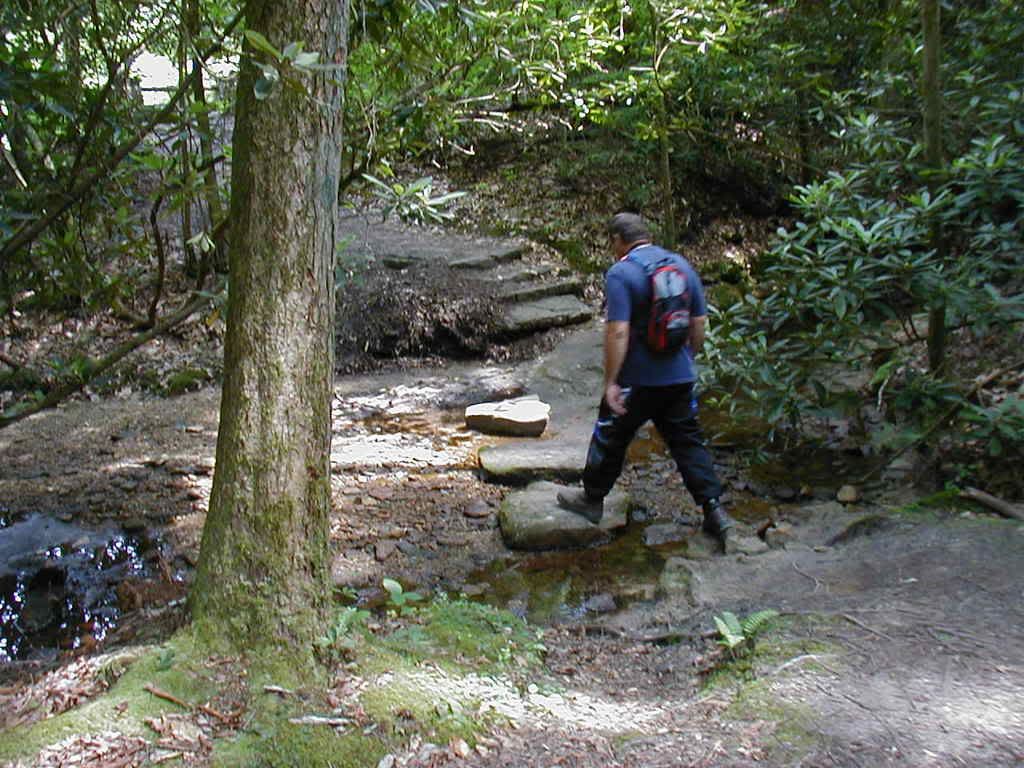 The start of Beech Grove Road, you immediately will cross this bridge: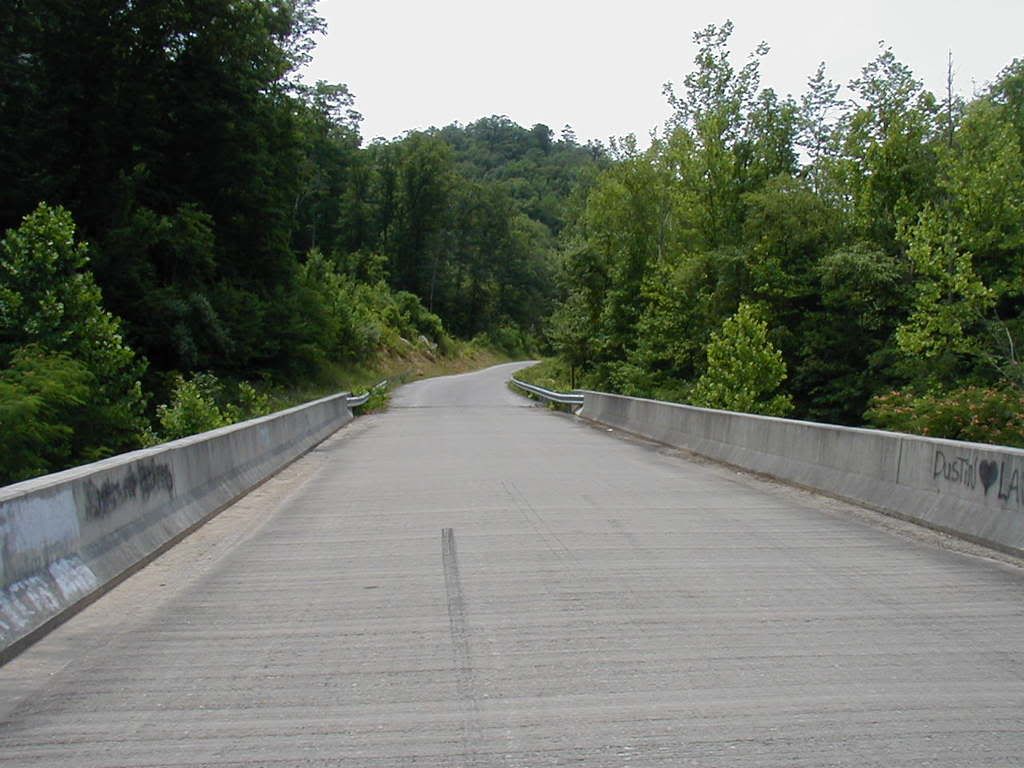 The creek below the bridge, there were several fish down there. Looks to be a great spot for creek fishing: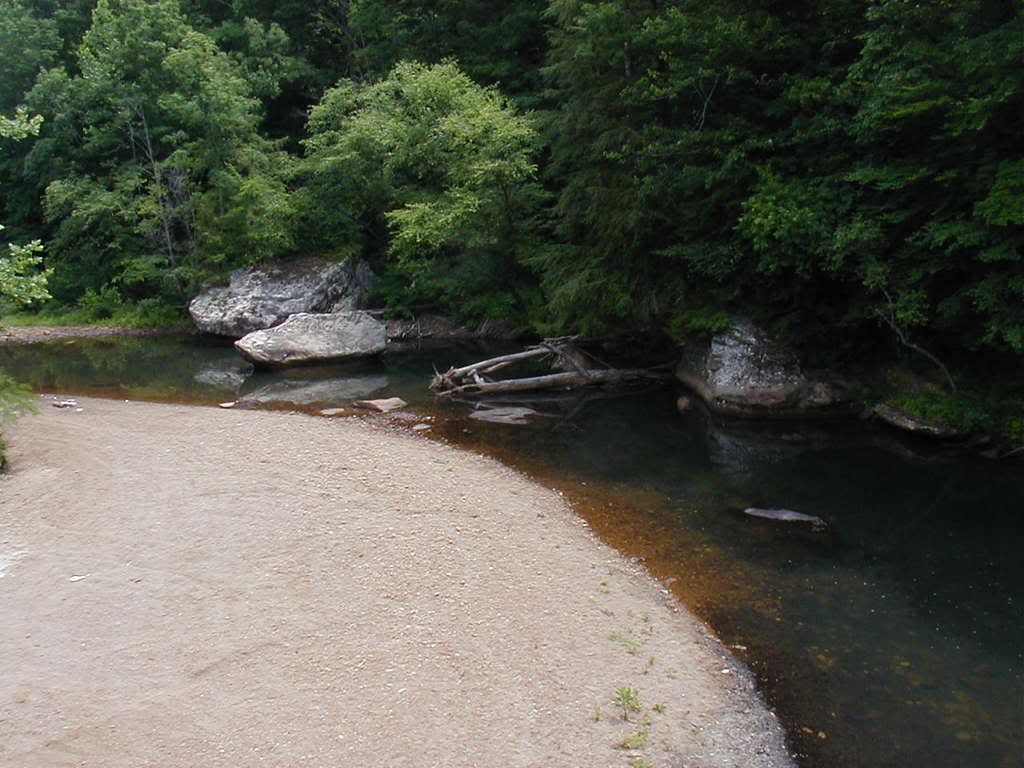 One of the many 'OLD' cemetaries in this area. This helped a great deal in keeping us on track with the maps. There are many roads, turns and dead ends there. Of course I got my new GPS in today. It would have been nice to have had it for the trip as the new 2008 MapSource shows all of the roads that we were on, gravel and paved: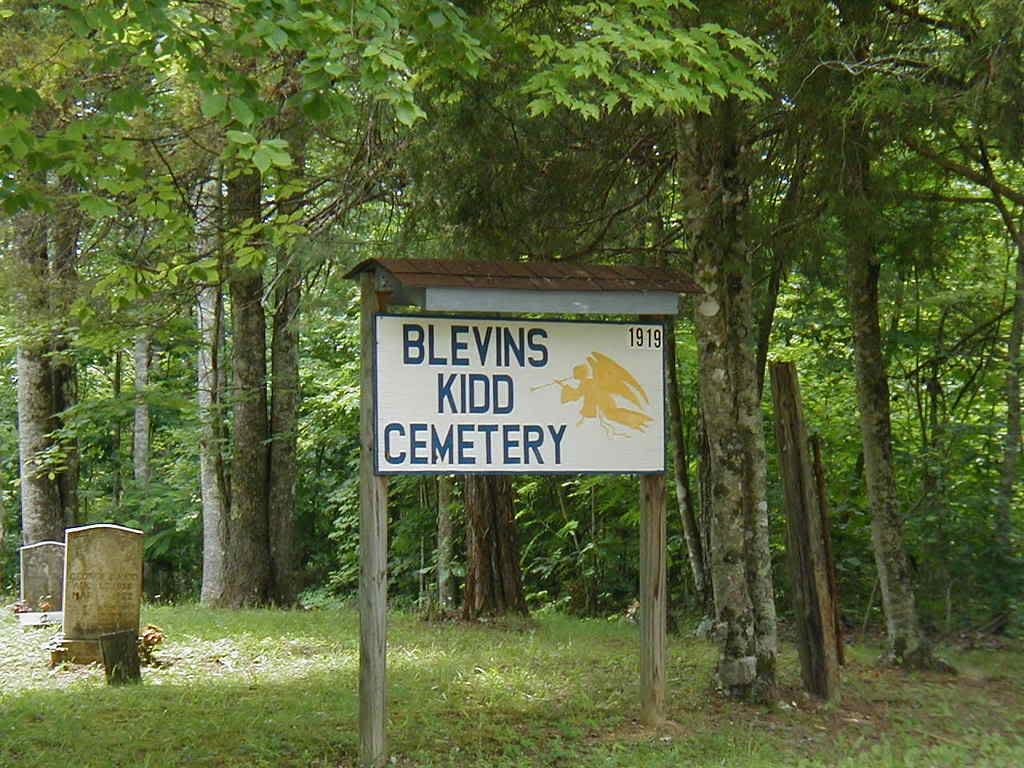 The road behind us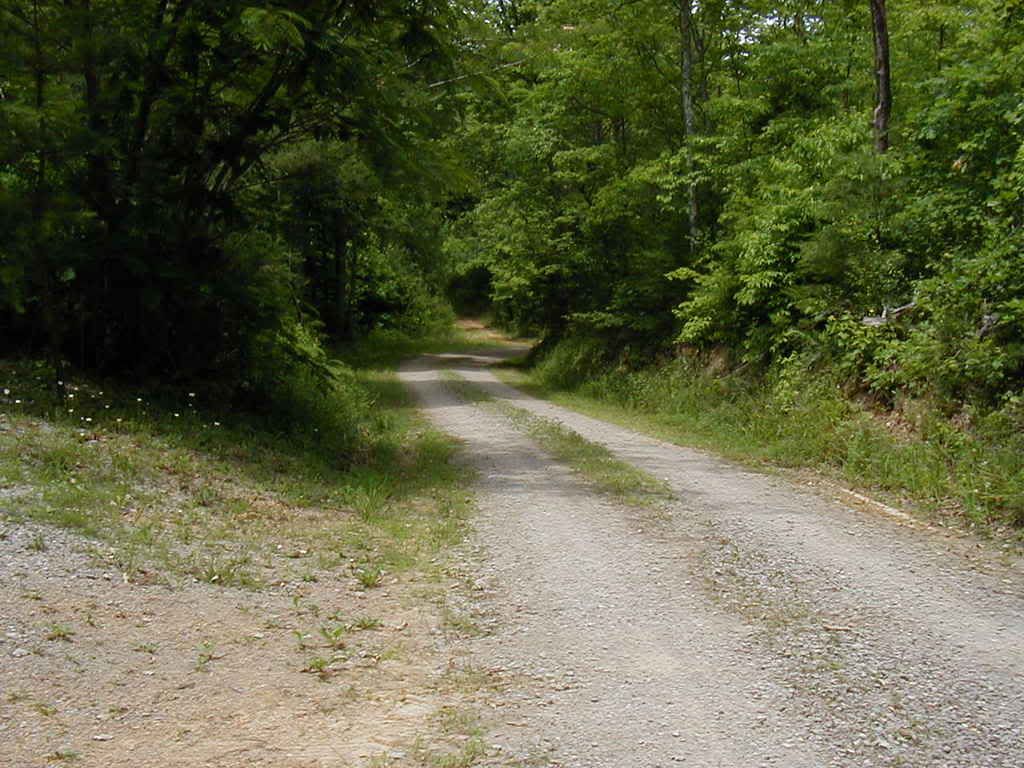 The road ahead of us