I woke up this morning to blue skys and temps in the 60s and nothing to do so I decided to go "back Roadin" here in Carroll County Arkansas where I have lived all my life. I hope you enjoy the pics.
I like to ride alone most of the time because it has its advantages but it also has its problems as you will see later in this post.
I then went to one of my fishing holes where I crossed a small fresh water spring coming out of a bluff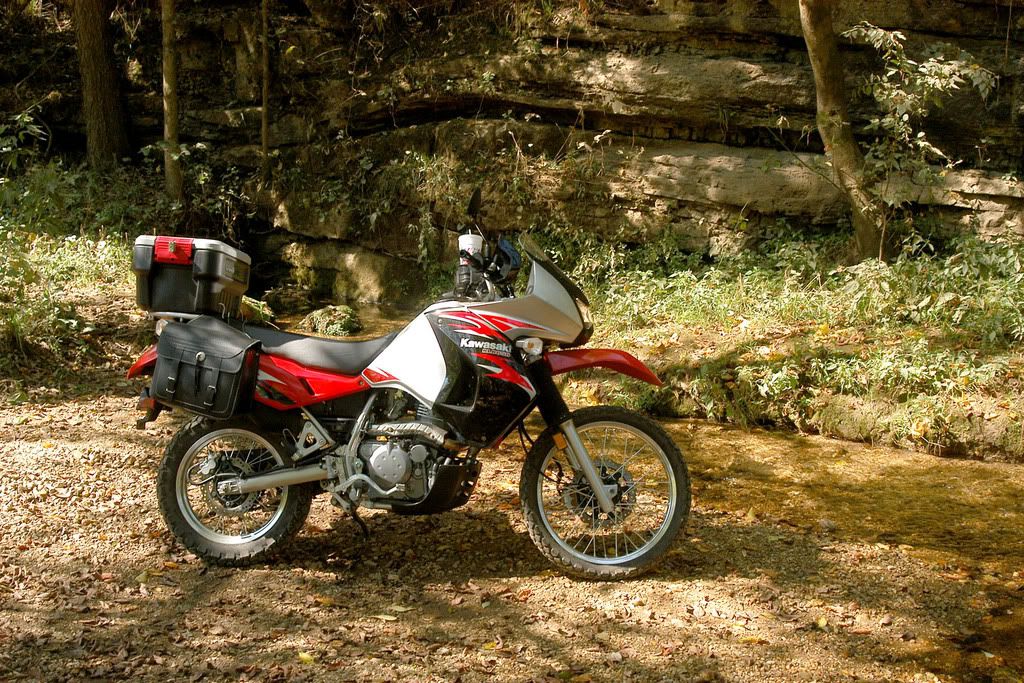 My fishing hole.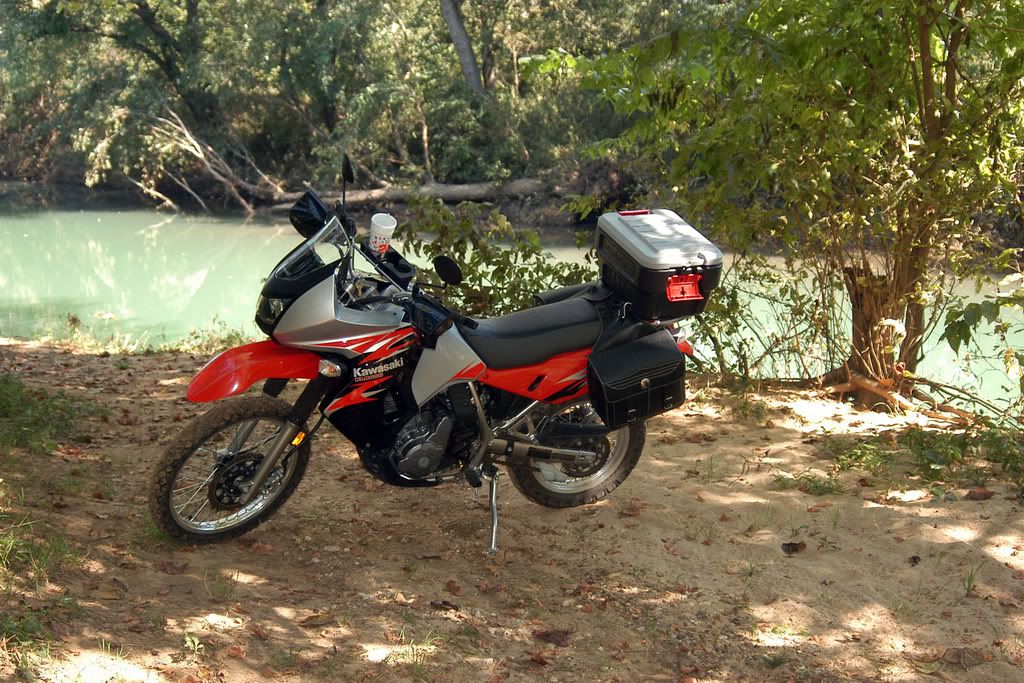 I then went down the 1 lane road for a couple of miles where I crossed one of many small branchs
Now little did I know what was in store for me a couple of miles ahead.
but if you ride where I sometimes ride it will happen sooner or later. I ran into a little hillbilly quicksand. Yep.... its resting on the frame standing there all by itself, right here in the middle of nowhere and few people travel this road. Oh it gets better too.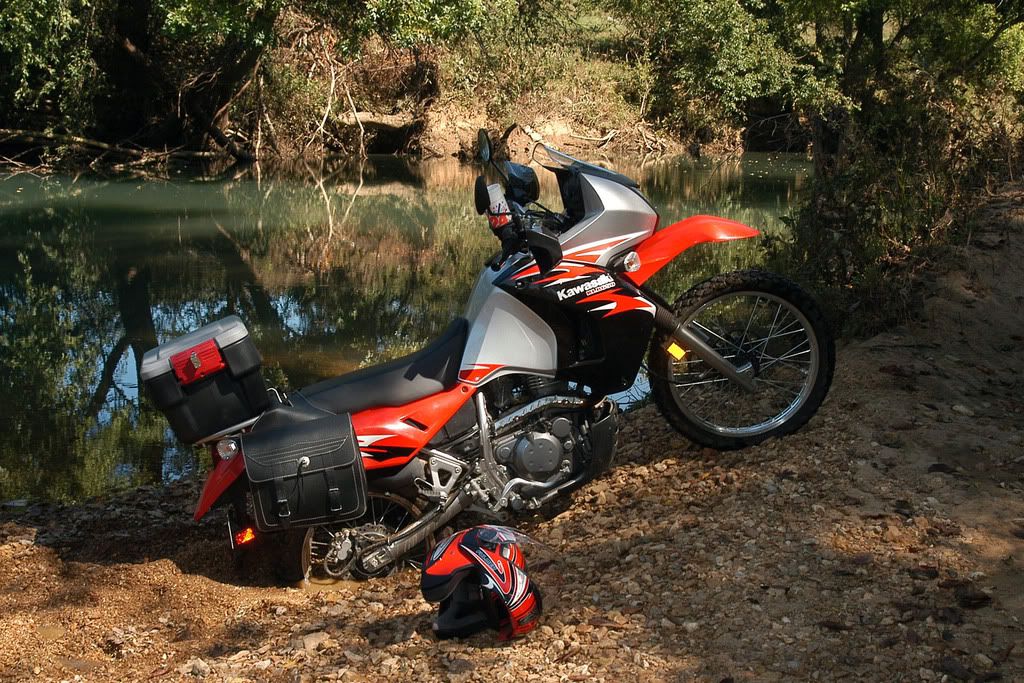 I turned to put my camera down and I heard a "thud".....great.... now what.
OH NO!!! Well Thats just great! Yes by now I was talking to myself. Has this ever happened to you? And as usual, I had no Cell service.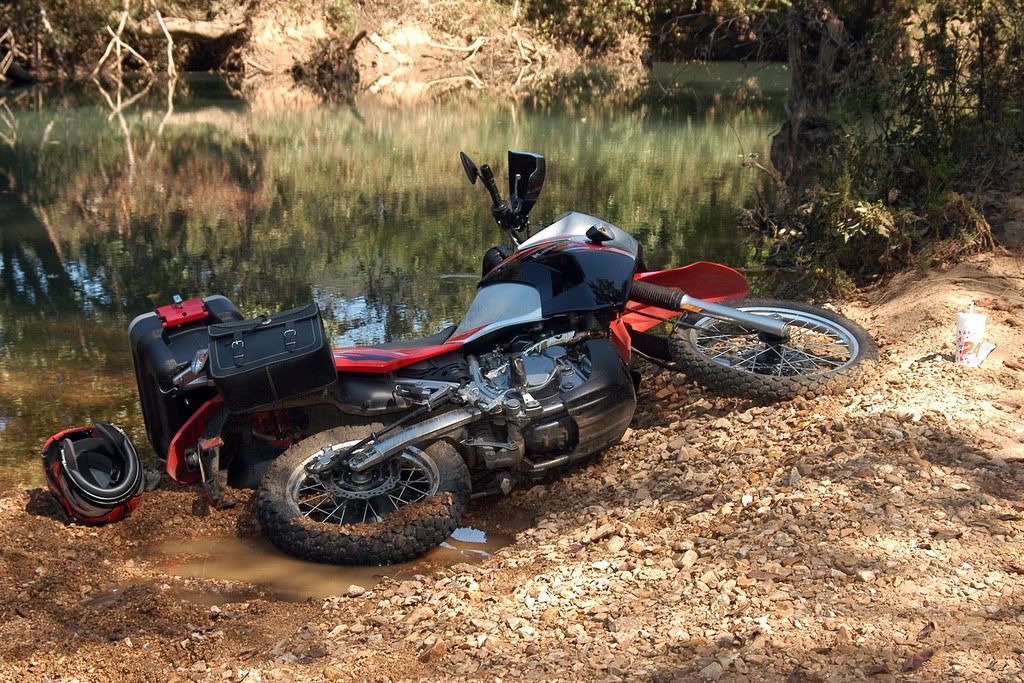 Well now I decided to go for a walk. I quess a real sportsman might call it a "Trek". ......Anyway about 1 1/2 miles down the read I found 1 bar of cell service so I called a guy who lives in the area. Ahhhh he answered. He said he would be right there. Right there, in hillbilly time, is about 45 minutes.
Well he helped me upright the bike and pulled it out of the quicksand. I then gave him a great big "Thank You" because he wouldn't take any money for his help.
I am now back on the road and going. Next stop was down a little trail to a bluff with a great view and I took several pics of the area.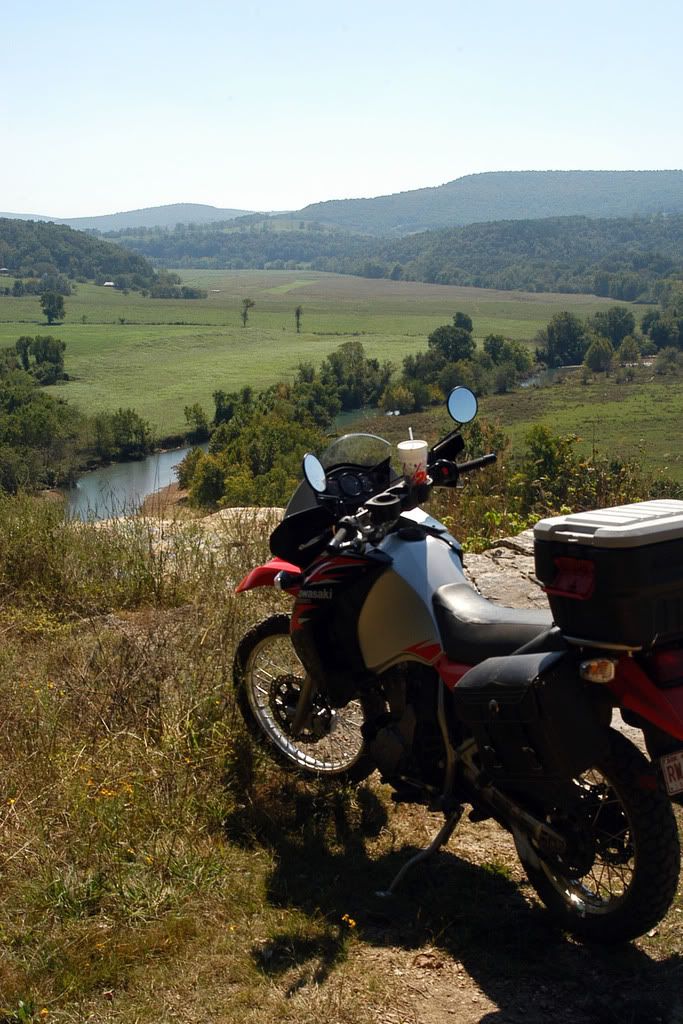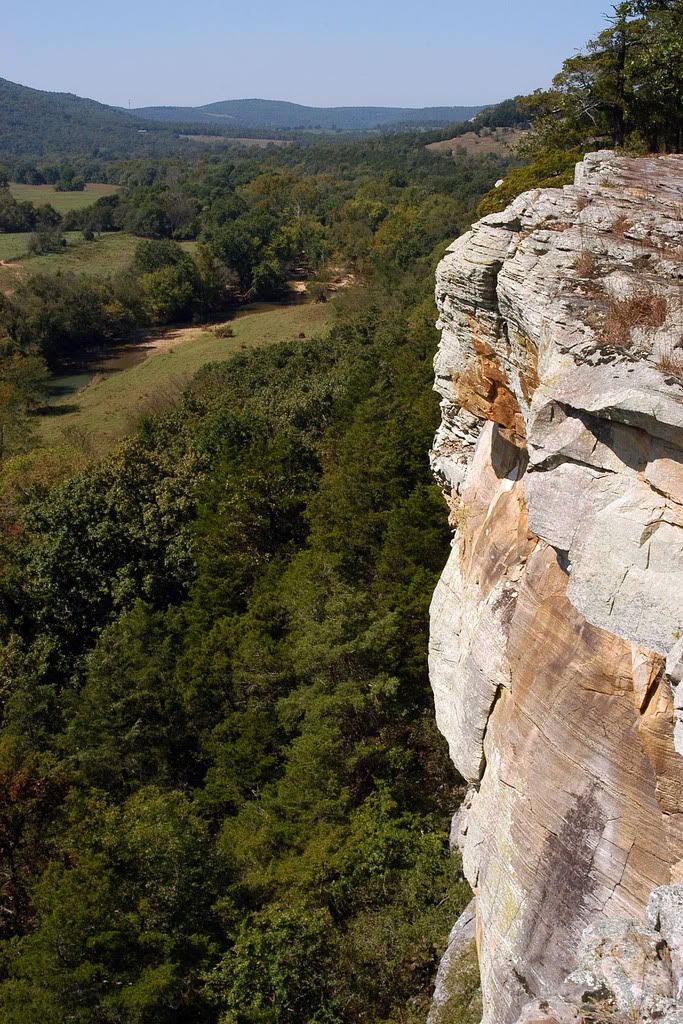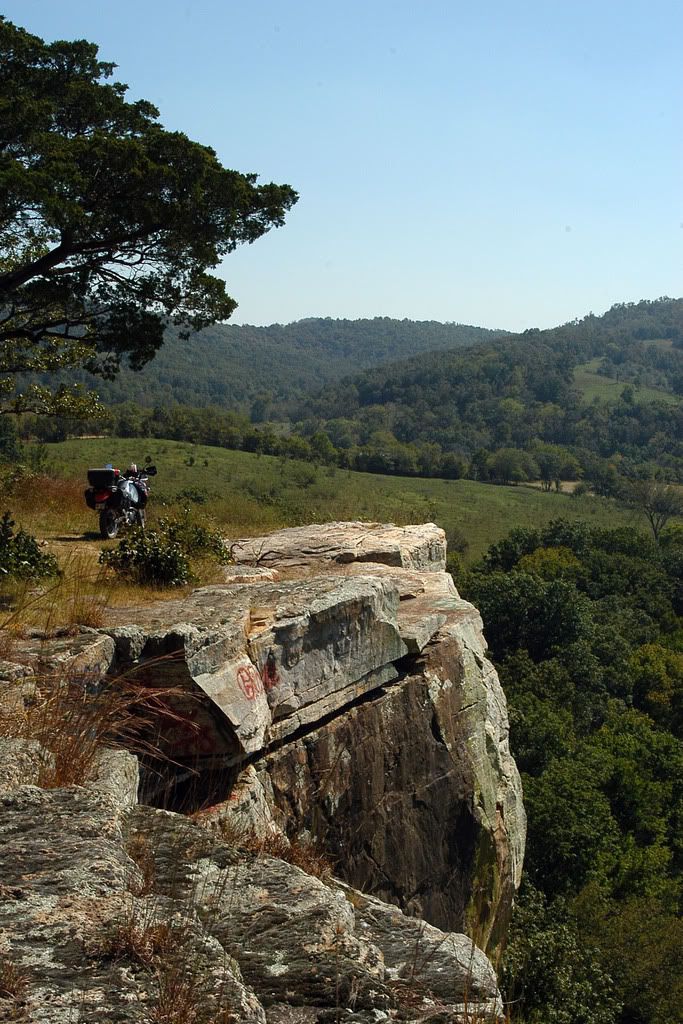 You can always tell if you are getting closer to people when you have a wooden bridge to get you across the river.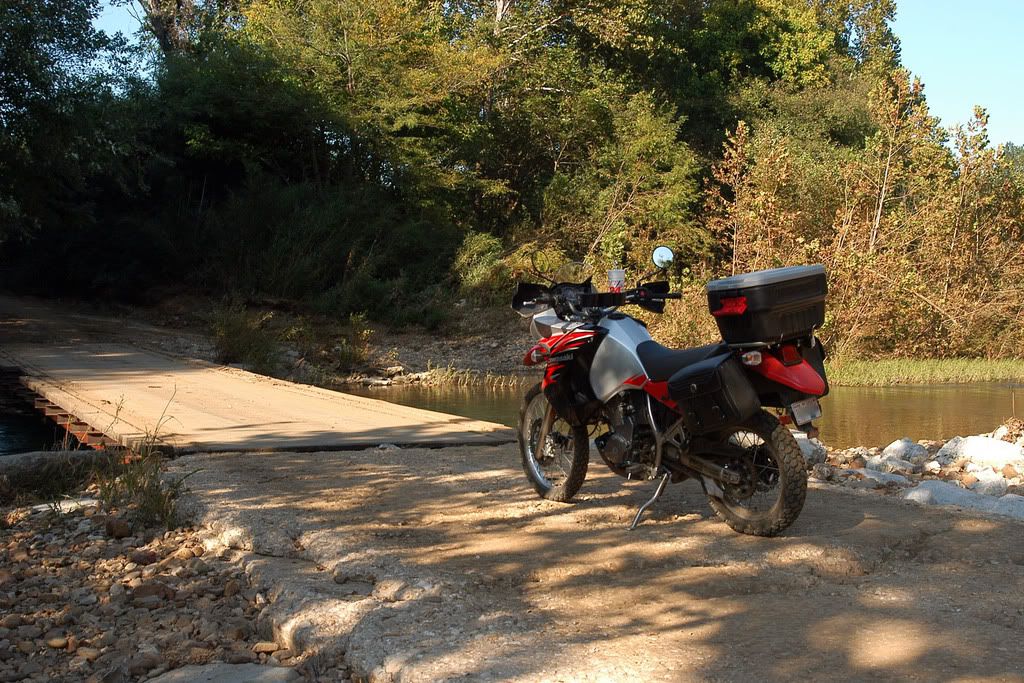 And when you get even closer to people you have gaurd rails on the cement bridge.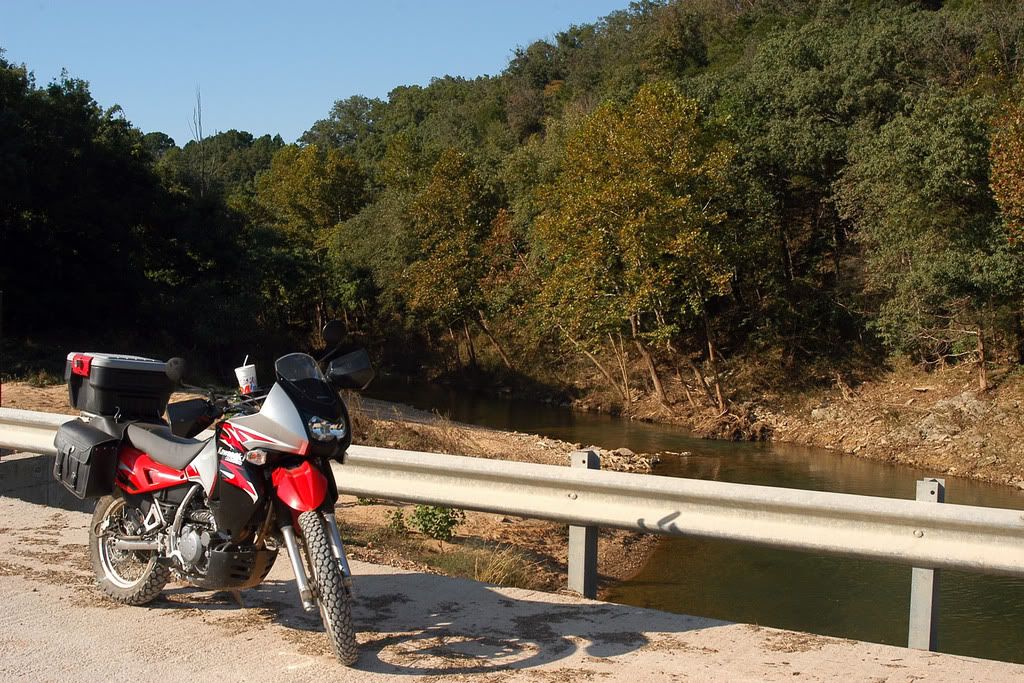 Here is an old country school house dating back to the early 1900s. It is now being used as a Church.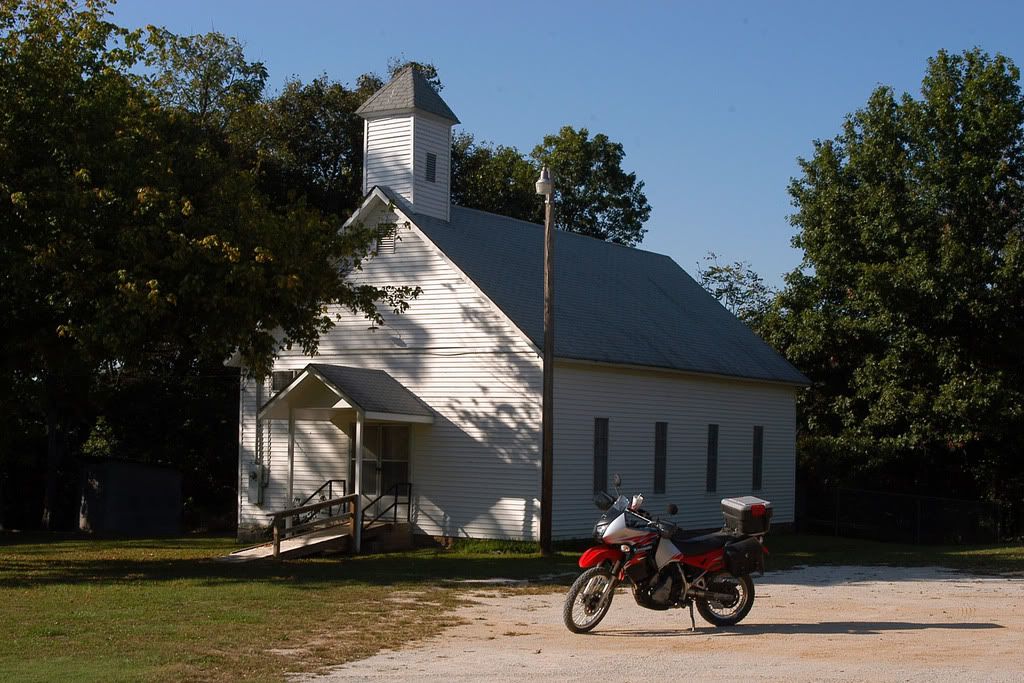 Back on one lane roads.
Nope.......I still remember the "quicksand". Time to turn around on this one.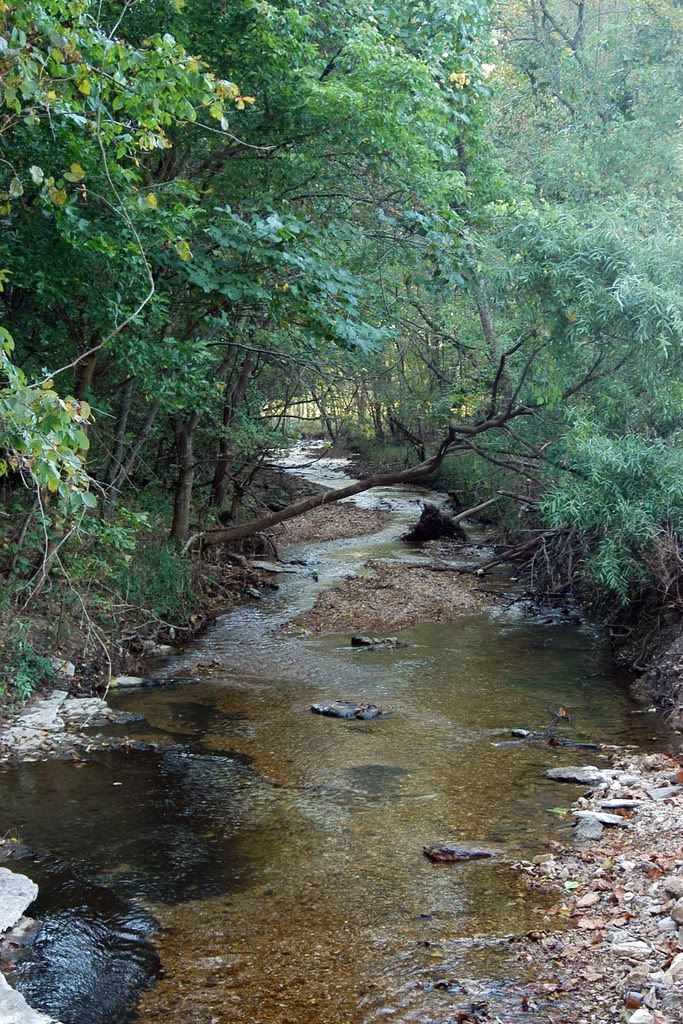 Well here we go again. Im thinking, do I try this again?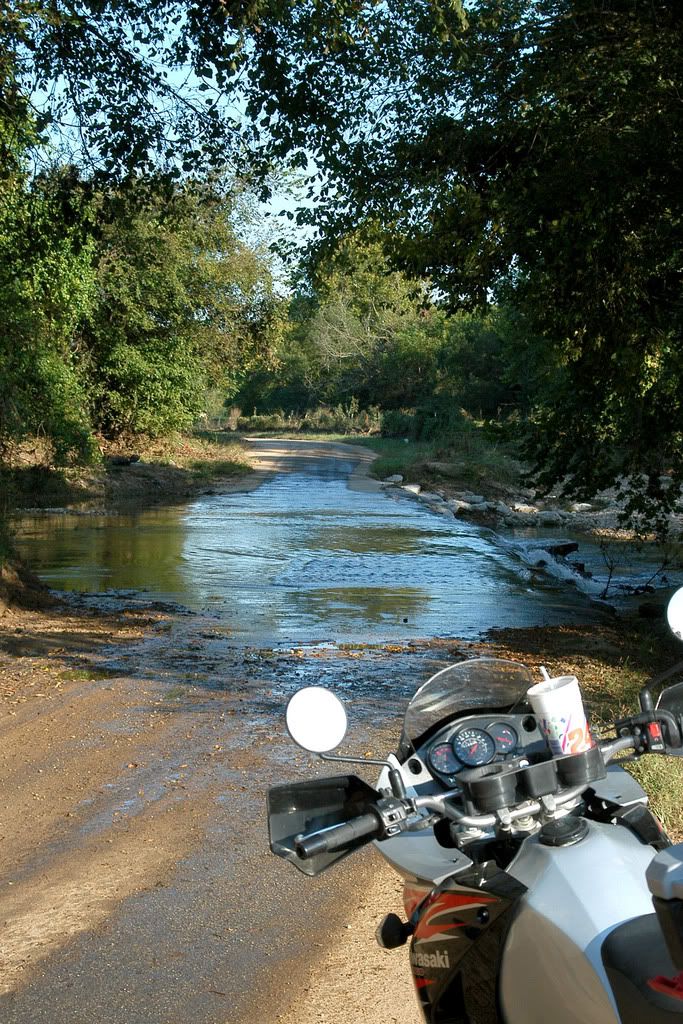 Ahh...... I made it. It was not that bad. I did get wet again though.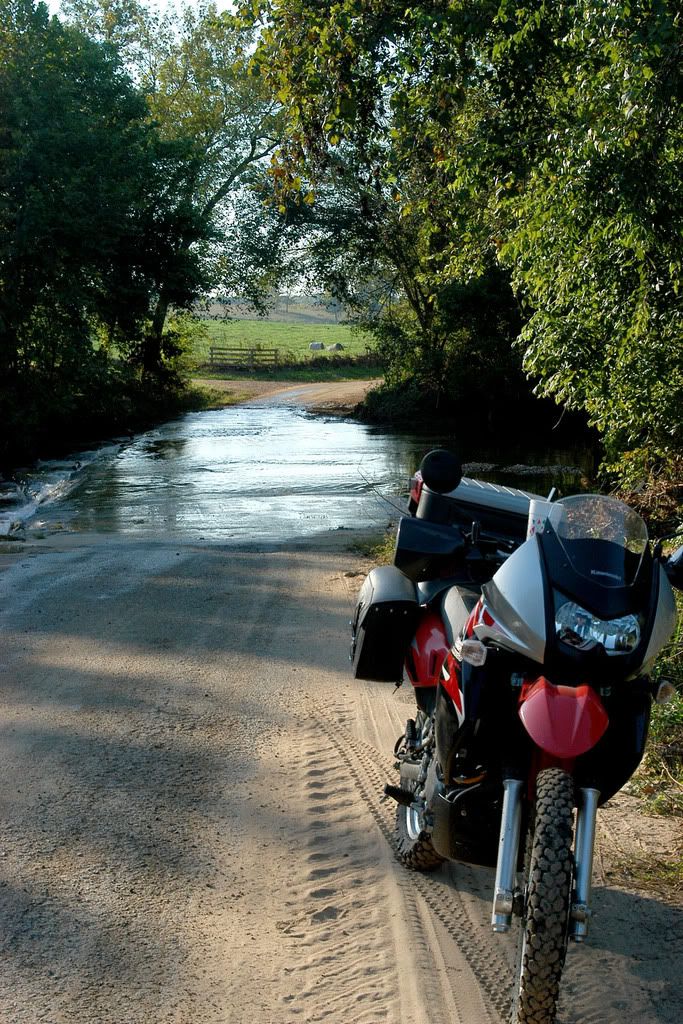 Its beginning to get late and I still have several miles to go so I stop for one last picture.
All in all, I travelled about 70 miles ,mostly all dirt roads that crossed many creeks and rivers and I only got down once. I hope to do it again in a few weeks as the leaves turn to the fall color.