Discussion Starter
•
#1
•
Well...
The Crater Lake ride was a blast. A minor bump in the road before we got started though. My dog Buddy had a issue of some sort, and bit Tomatocity on his arm, and we had to take Tim to the hospital to get checked out. Here is Buddy pouncing on Tim,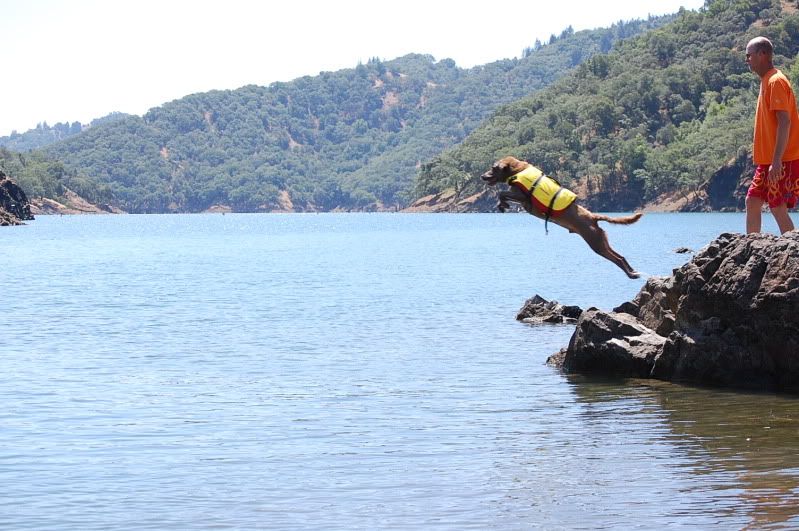 A few drugs later, and...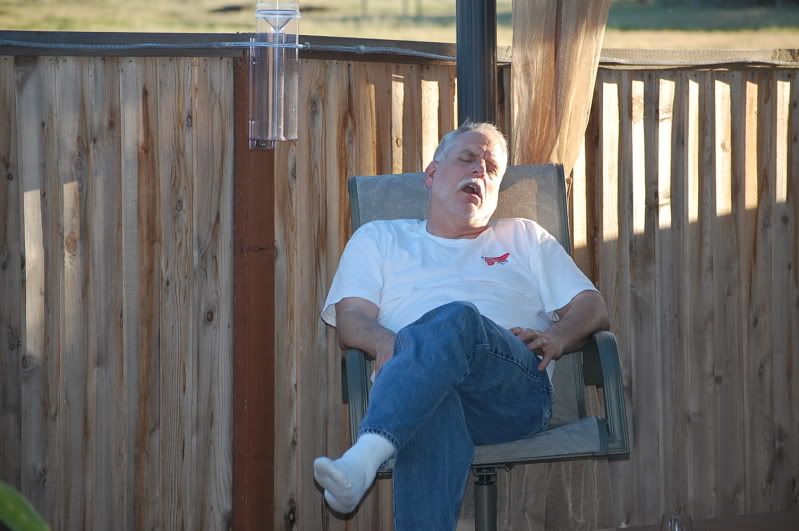 No harm to Buddy though...yet. Sorry Tim.
We left Santa Rosa at about 7:45am with only one destination. Crater Lake Oregon. What we did, and how we got there did'nt matter, we would figure that out on a nightly basis. We met up with KLR-Zin in Cloverdale, and proceded out 128 to the coast. We stopped in Boonville for a break, and Damnit the camera just took a picture on auto, go figure.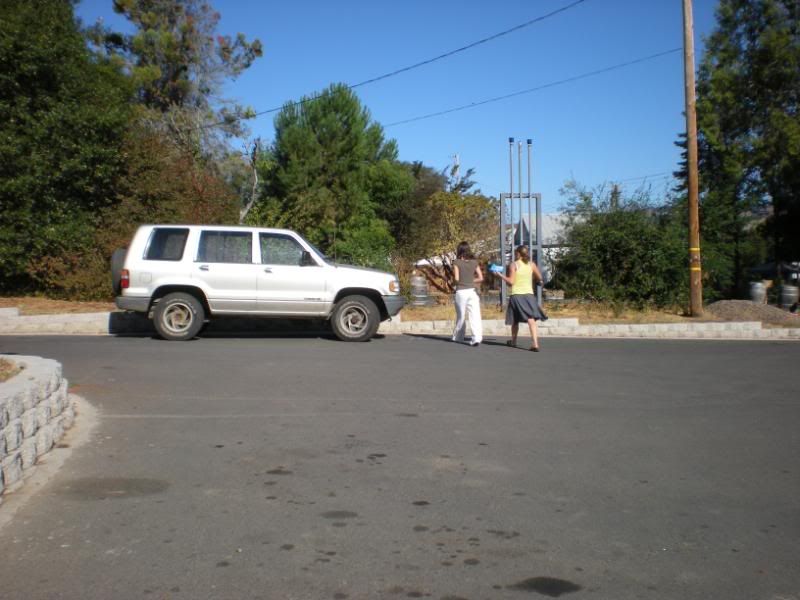 Here is a picture or Zin in the woods before we hit the coast,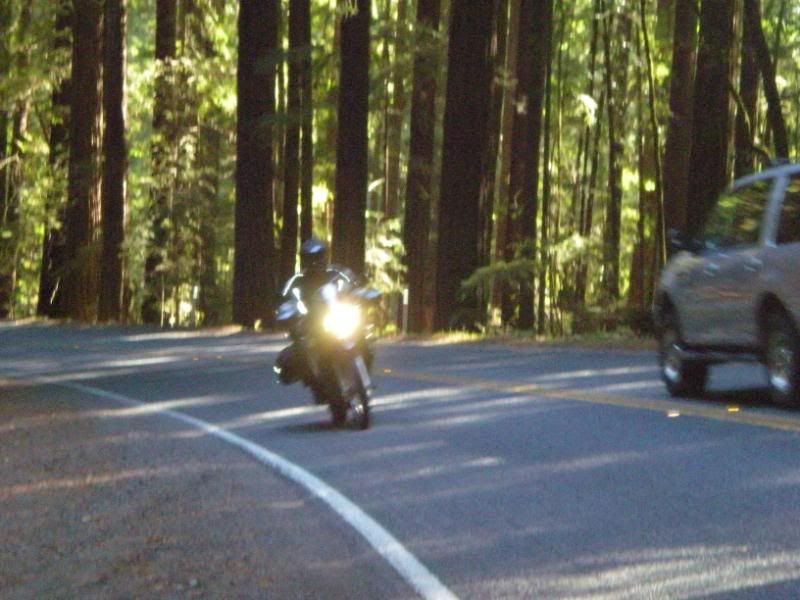 Now as all of you know the best pictures of the best roads were never taken, because we were too busy riding them. Hwy 1 is absolutley breath taking, but the stretch between the coast, and Leggett is 22 smiles of twisties, nestled in the Redwoods, that ascend, and descend (see inserted map of day one)
Tires are still smoking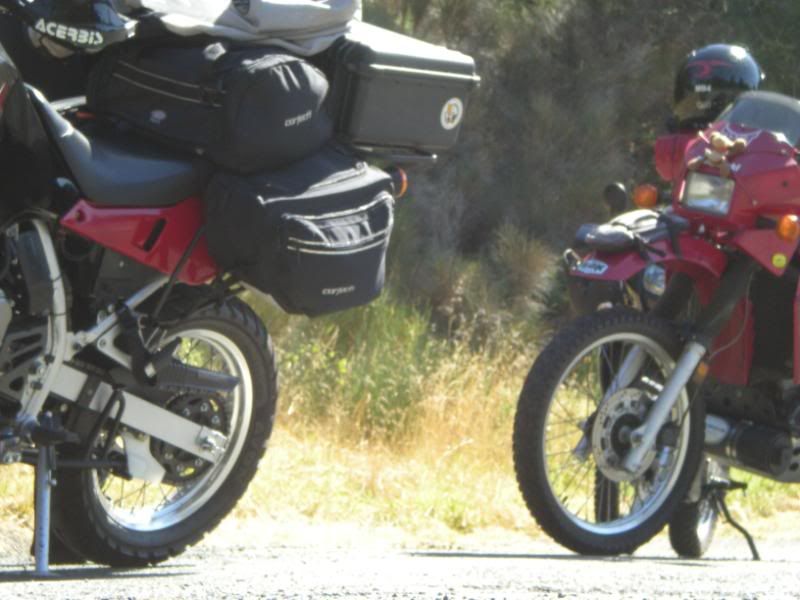 From there we wen't through the Avenue of the Giants State Park, North of Garberville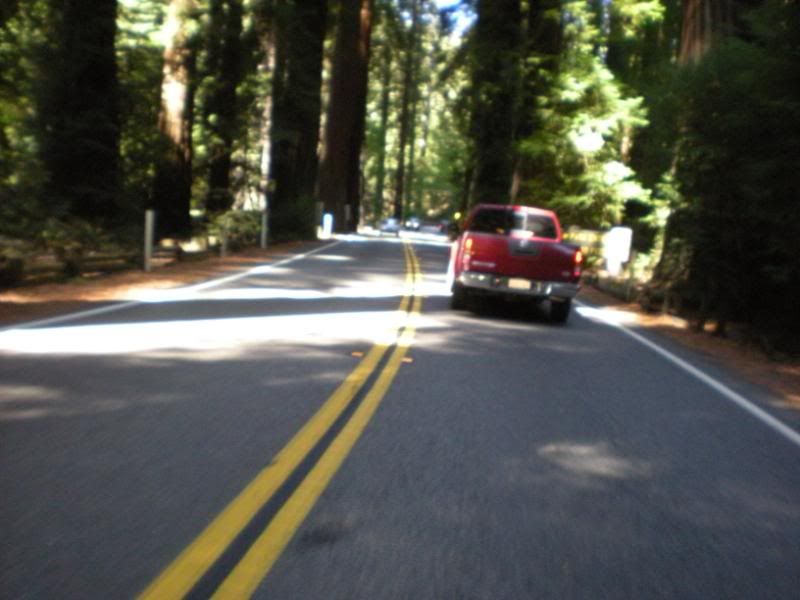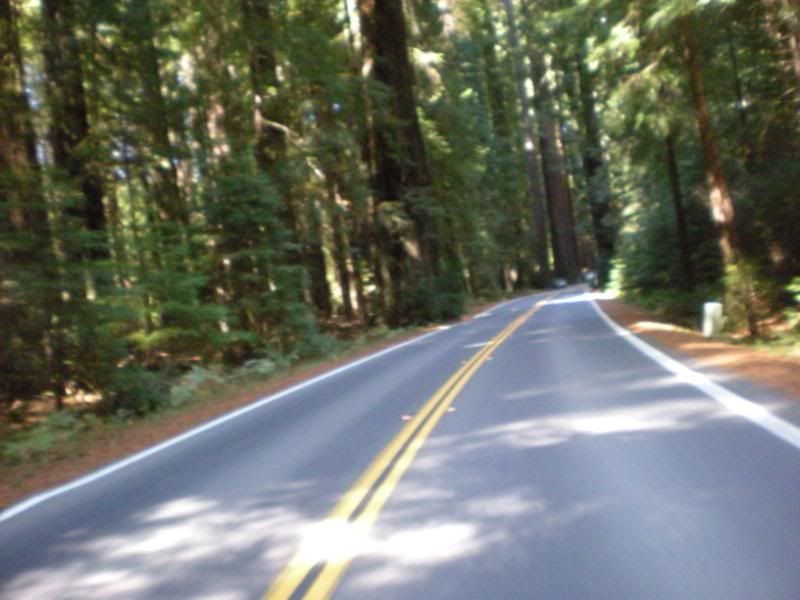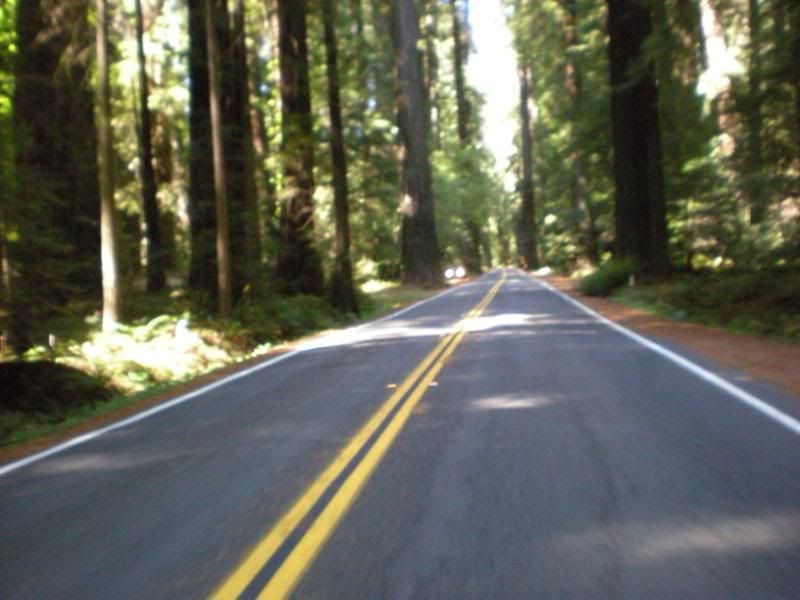 We then ended up in the town of Trinidad, North of Arcata. Tim was searching for a lighthouse there, and we found it.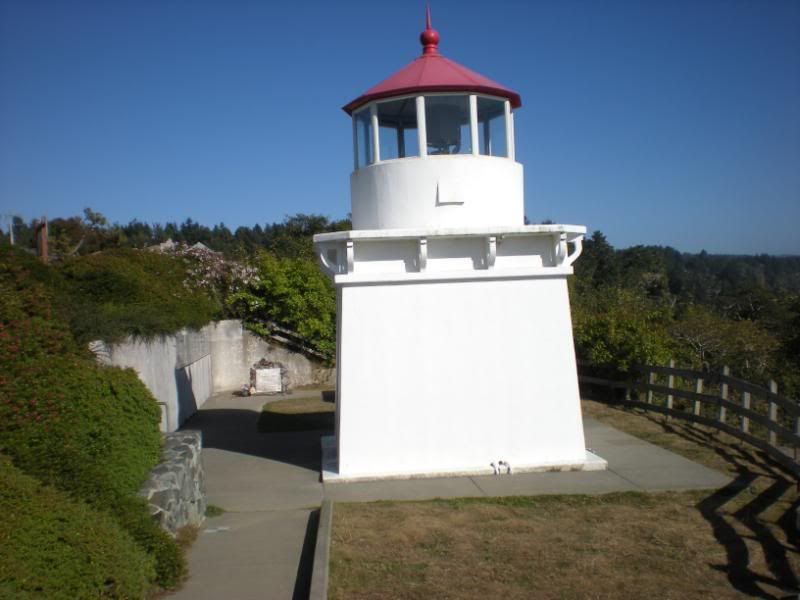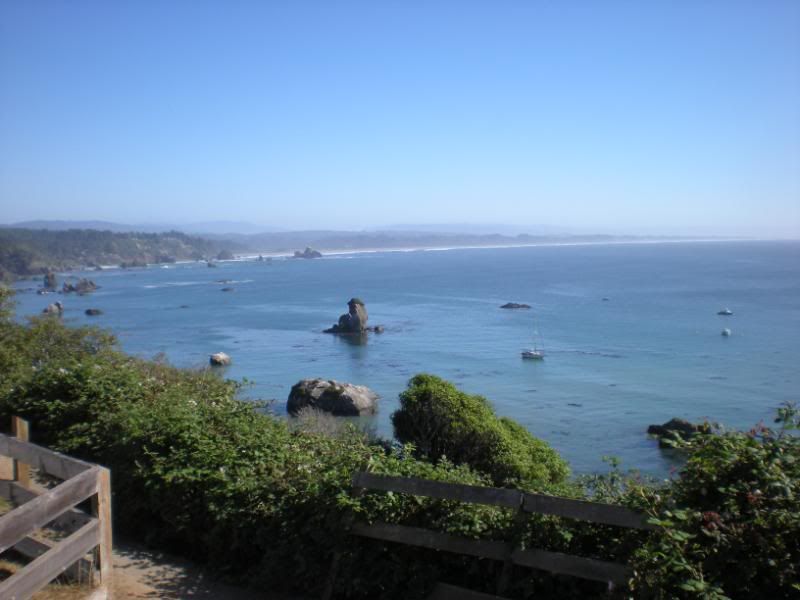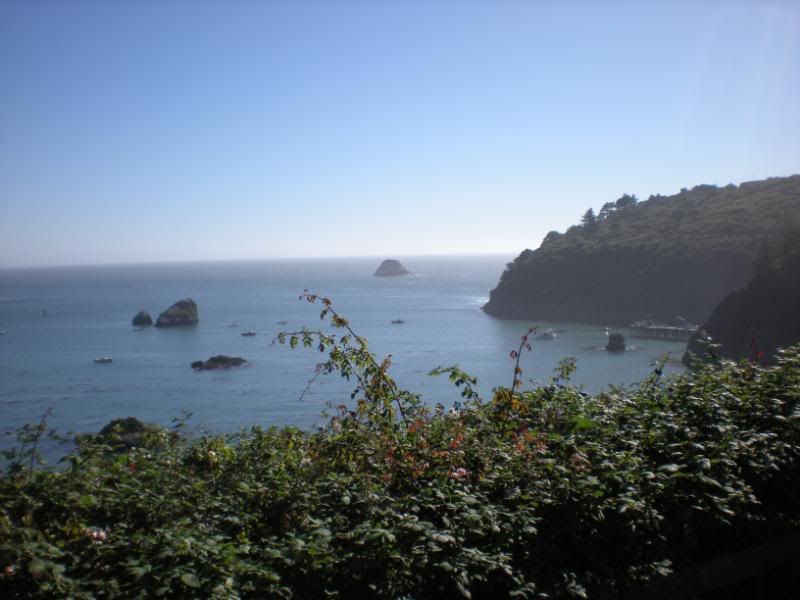 We decided to stay for the night and rented a two bedroom flat in the Redwoods.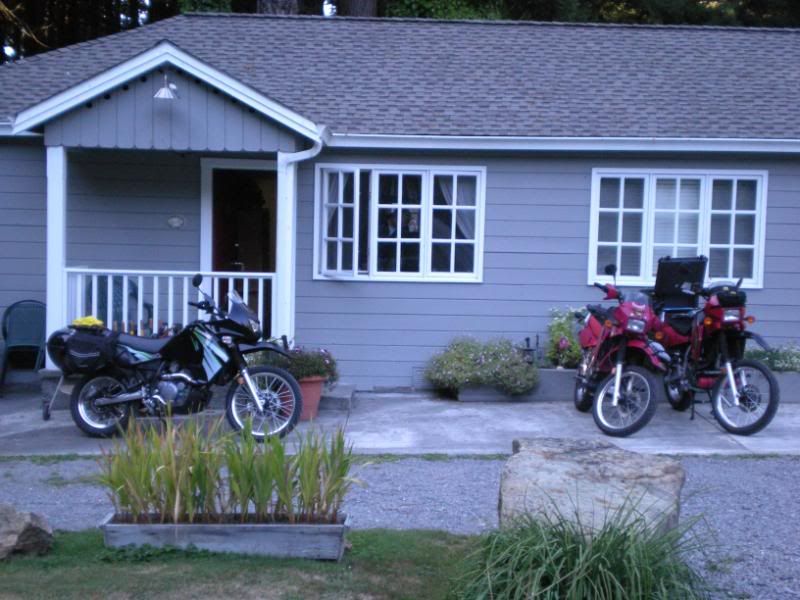 Rode down to the local Steakhouse for dinner: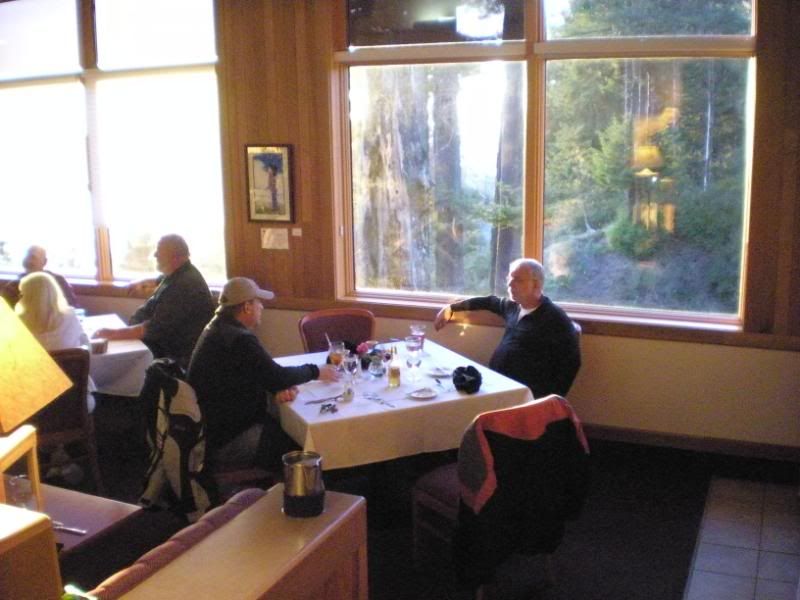 And had dinner with this view,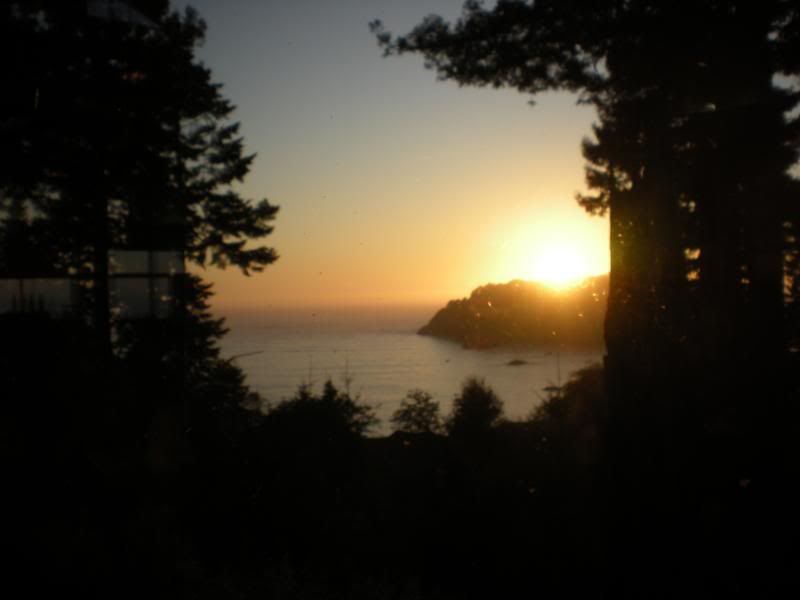 End of day one: See map!
http://maps.google.com/maps?f=d&source=s_d&saddr=307+Elbridge+Ave,+Cloverdale,+CA&daddr=Mendocino,+CA+to:Leggett,+CA+to:Trinidad,+CA&hl=en&geocode=&mra=ls&sll=40.413496,-123.447876&sspn=1.990803,4.916382&ie=UTF8&ll=40.044438,-122.969971&spn=4.003176,9.832764&z=7