This ride went off as planned and all had a good time and got home with sunlight to spare..
Changes to the route from last time and dryer conditions made for a more manageable tour for all.
Cabrito and I met in San Jose and motored down to Tres Pinos to meet the rest of the group. SLOKLR made it after a nice haul northbound from SLO.
SLOKLR was actually quite a stud the whole ride and really helped out alot of guys recovering from crashes, marshaling the field and giving good advise to the newbies, thanks for all the help.
It was a foggy overcast morning but quickly turned into a very hot day where my thermostat measured 108 degrees ambient temperature on the bike at times.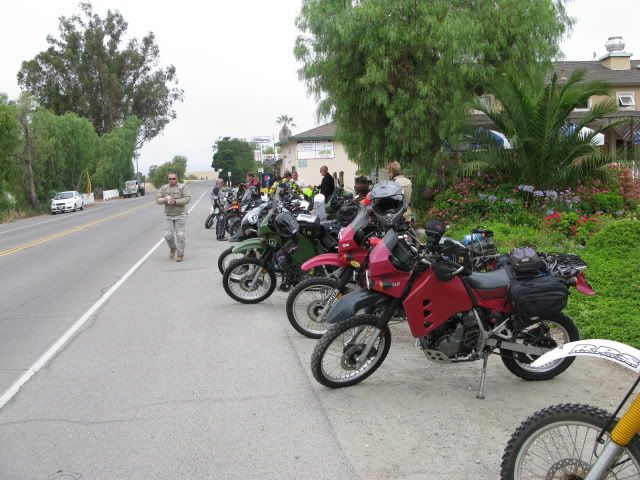 SLOKLR
Trail entrance address to google.
Cabrito and SLOKLR