Discussion Starter
•
#1
•
Well, despite the late start (due to weather) it turned out to be a beautiful ride. Tomatocity, KLR-Zin, and I took off at about 10:45 am to head over the hill to the Napa Valley, and St. Helena.
Our first stop on St. Helena Road.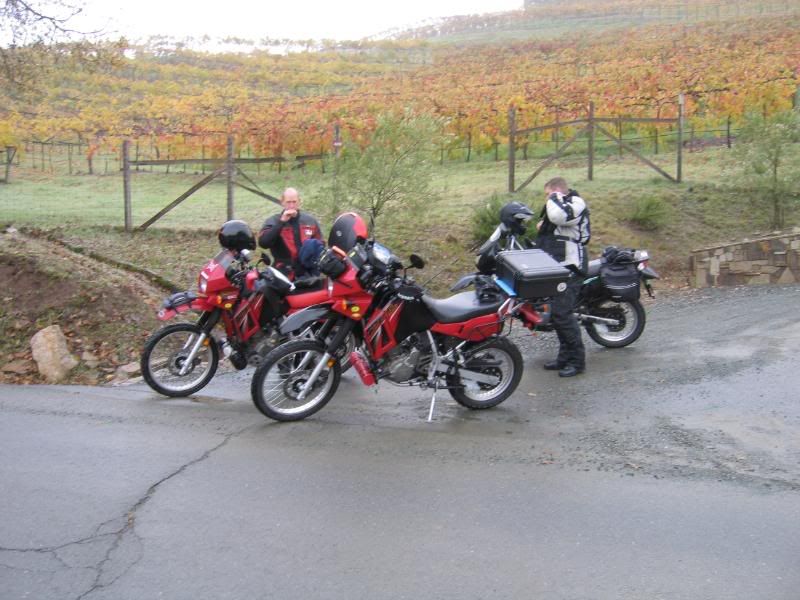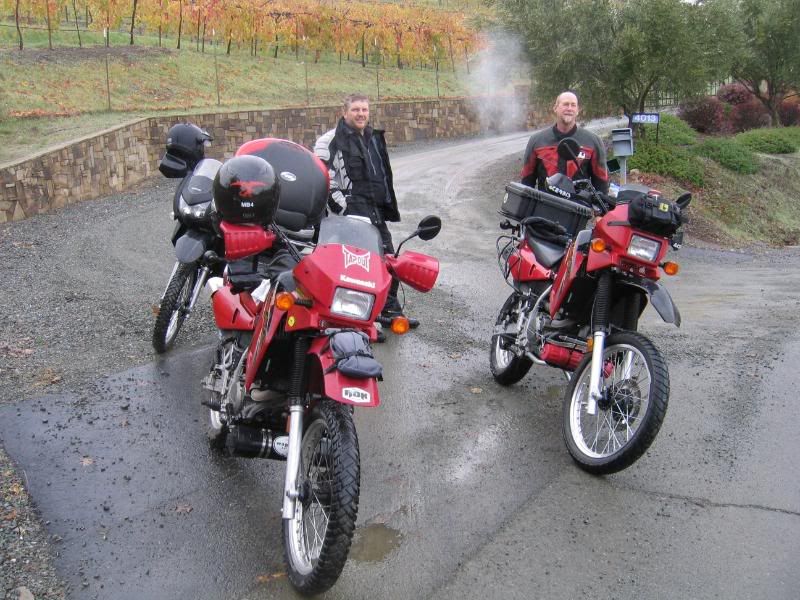 Shortly after these pictures were taken, St. Helena Road goes downhill through beautiful redwoods on a series of twisties. I was leading when everybody slowed down. So when I finally stopped, Tomatocity passed me. At that time I thought to myself... "Wow, his bike sure is quiet?" Anyway I continued on behind him and thought nothing of it. About two miles later, we stopped. Tim had run out of gas, about two and a half miles earlier. We laid the bike down on the left side to retrieve some gas, and continued to St. Helena for gas. Tim's bike only took 3.4 gallons, so it looks like a petcock issue with reserve.
On the way up to our lunch break I took the guy's to Castillo de Amarosa winery. This guy has spent 48 million dollars on this winery and it is pretty impressive when you ride up to it.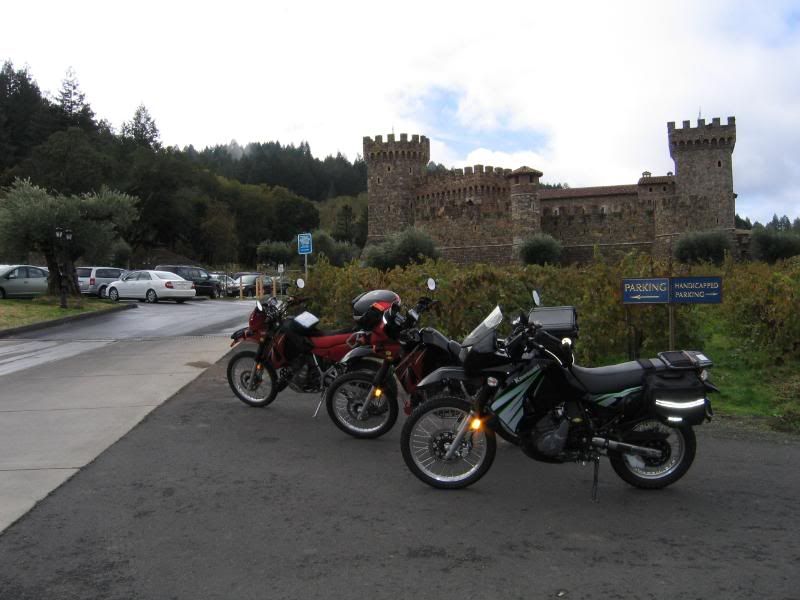 And if you want me to ruin any of your pictures, give me a call, I'll do it!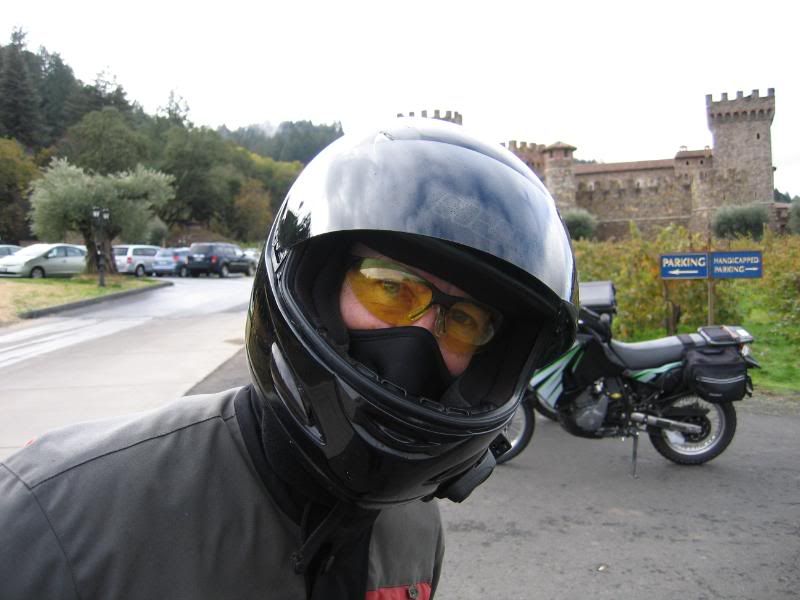 So from there...LUNCH
Buster's BBQ. What can I say. Everone has "the best BBQ place" in their own city, and this is ours
http://www.busterssouthernbbq.com/
I will leave it at that.
From lunch we headed North to Knights valley, and the Alexander valley. We stopped at one of Kedall Jacksons vineyards to take a break before heading up the the Geyser's