Discussion Starter
•
#1
•
I have tried for years to find that perfect ultralight fishing rig to use on the bike.. I've tried extendable rods, fishing kits that you put 4 sections together, short rods, etc.. All have sucked!! Too much time setting up, and too much hassle..
Well, I wanted to go trout fishing a few weeks ago and I wanted to use my standard Cabela's ultralight 1 pc rod, and a cheapo eBay reel that I've been using for years.. I grabbed my cooler and tossed in my tackle (#8 hooks and BB split shot) and a dozen night crawlers.. I also tossed in a couple ice packs and couple cans of soda..
Now, I could have taken my car, but that sucks.. It was a nice day and the bikes were YELLING at me to take one of them.
I pulled out the Wing and found that the rod fit PERFECTLY!! I dropped it in the passenger handle and pushed the rod between the seat and speaker.. It's locked in, goes no where, and pulls out in seconds!! The rod doesn't rub on anything, either..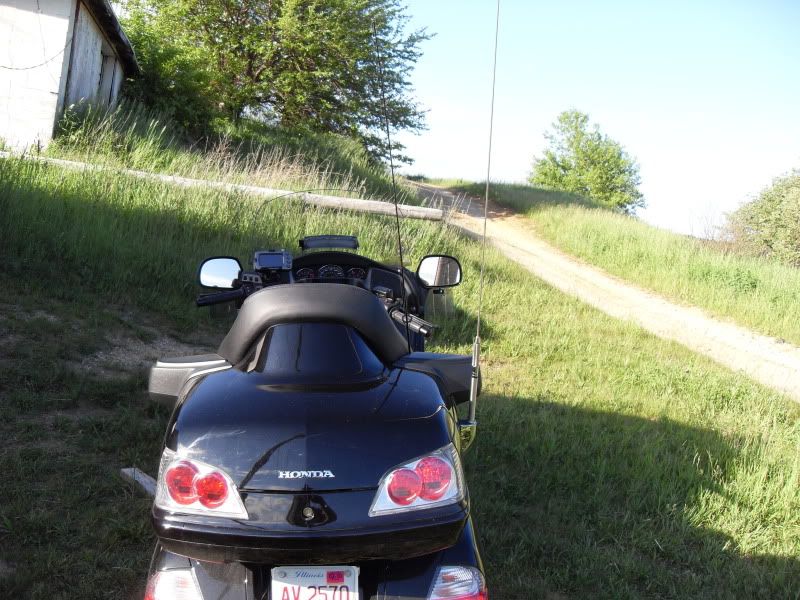 Well, the first day I tried it out, I caught my limit of 3 trout.. The rod never moved during the 1 hour ride to and from my favorite stream, either..
Well, today I decided I needed to get out again.. I tossed my stuff on/in my Wing and headed out.. 1/2 hour after getting to the stream I again had my limit..
I gave one of the 12" trout to a local buddy, had the other 12" for dinner, and will be having the largest one tomorrow night..
Who knew all I had to do to get an easy to use fishing kit for the motorcycle was buy a new Goldwing??