Discussion Starter
•
#1
•
You know the old adage 'every cloud has a silver lining'?...
We had an interesting job to do, for an interesting customer, which involved an iM2600 Storm Case. Unfortunately, when the box arrived back from where we'd sent it to have the holes cut it would appear their jig / brace must've moved, as all of the holes were out by about 4mm. So we were a bit miffed as now we had a useless Storm Case with lots of holes in all the wrong places... or did we?....
Suffice to say it arrived home with me this evening and work commenced, in earnest, after making a cuppa. It took about half an hour, start to finish, so was well worth the little effort involved!
To start with I removed the OE bracket, to use as a template. I tried balancing the case with and without the bracket and found it was much more stable with the bracket. So I decided to fit the case, utilising the bracket.
Original bracket, removed and inverted to be used as a template:
Before long my two 'helpers' arrived, as is the norm when Dad's tinkering!: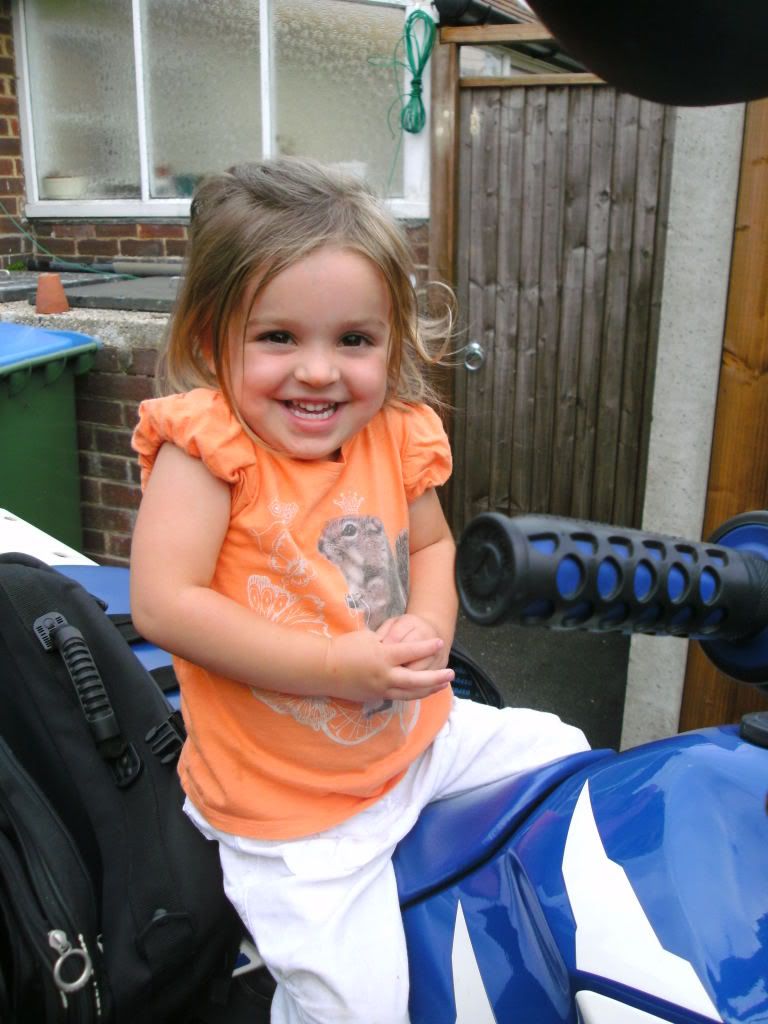 Showing how much the OE bolts protruded out of the bottom of the bracket and therefore in to the captive nuts in the frame. I imagined the new ones would have to be around twice as long:
A quick rummage in one of the spare nuts & bolts box and hey presto! New bolt (M8 x 50mm) next to the OE one (M8 x 25mm):
Bolted down to the bike. You can see the multitude of incorrectly placed holes - more on that in a minute!: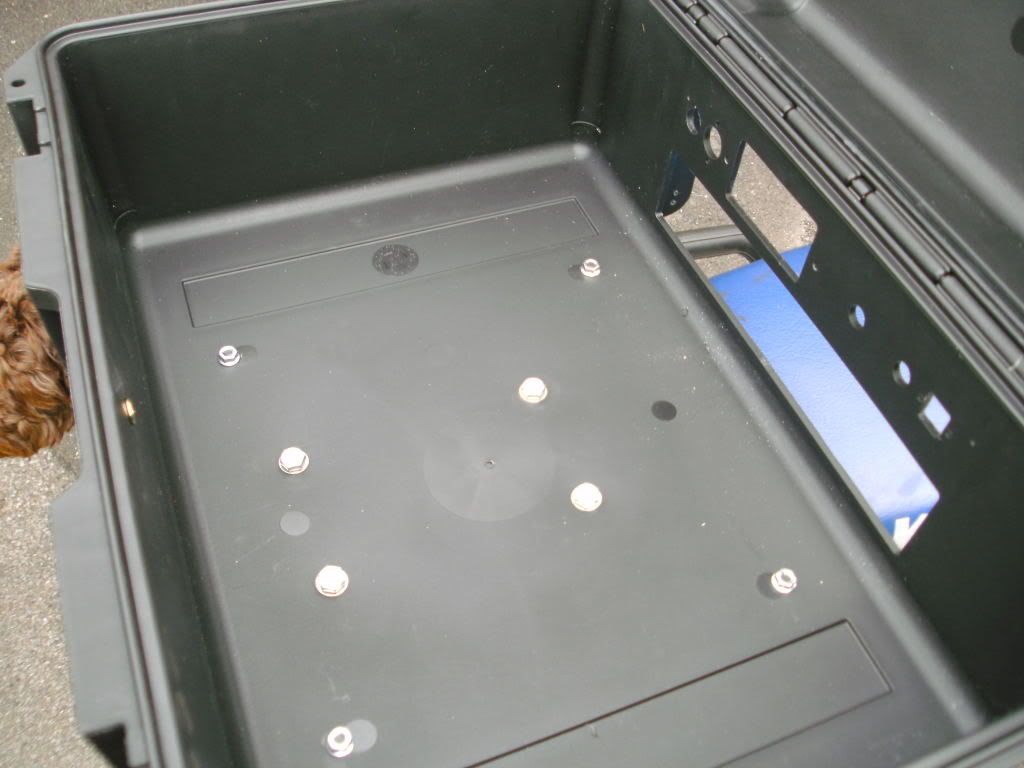 Now on to those holes. A piece of aluminium plate, easily hand bent in the vice, fits the bill nicely. The black, protective, covering has helped it blend in to the box - I think I'll leave it in place!: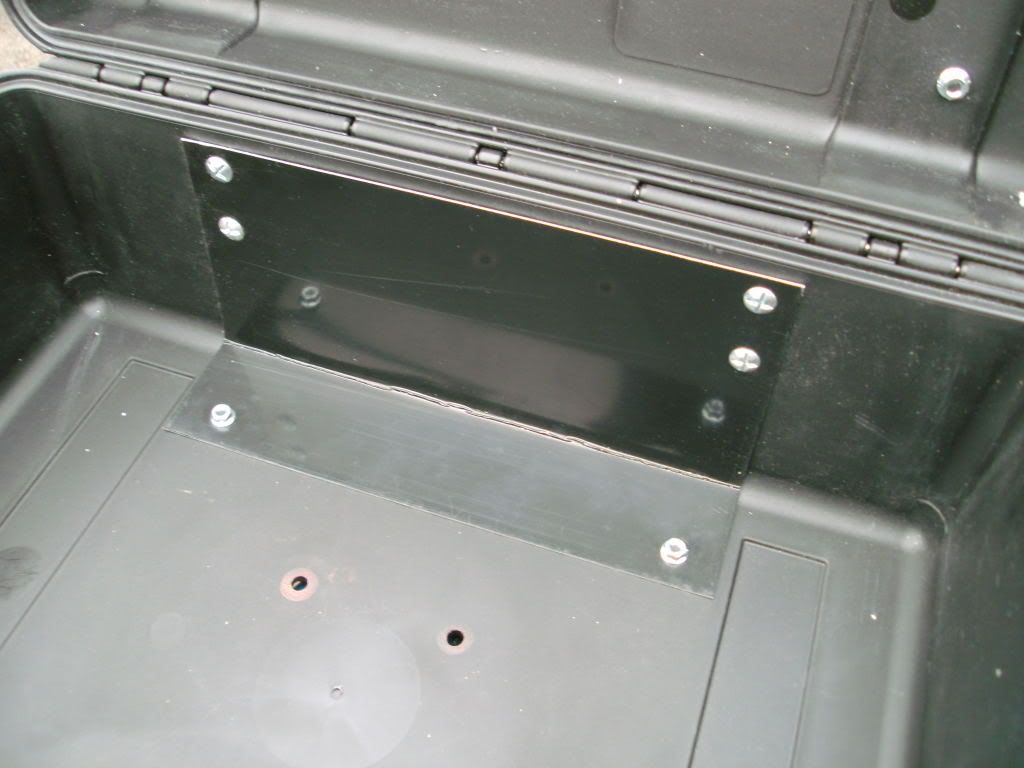 Securing bolts are now in a baggie, left in the case, so I always know where they are! It takes about 3 minutes to go from standard rack to Storm Case form. Four bolts out, case on and four bolts in. Job done! I think it looks pretty good and I'm pleased it doesn't stick out any wider than the bike too: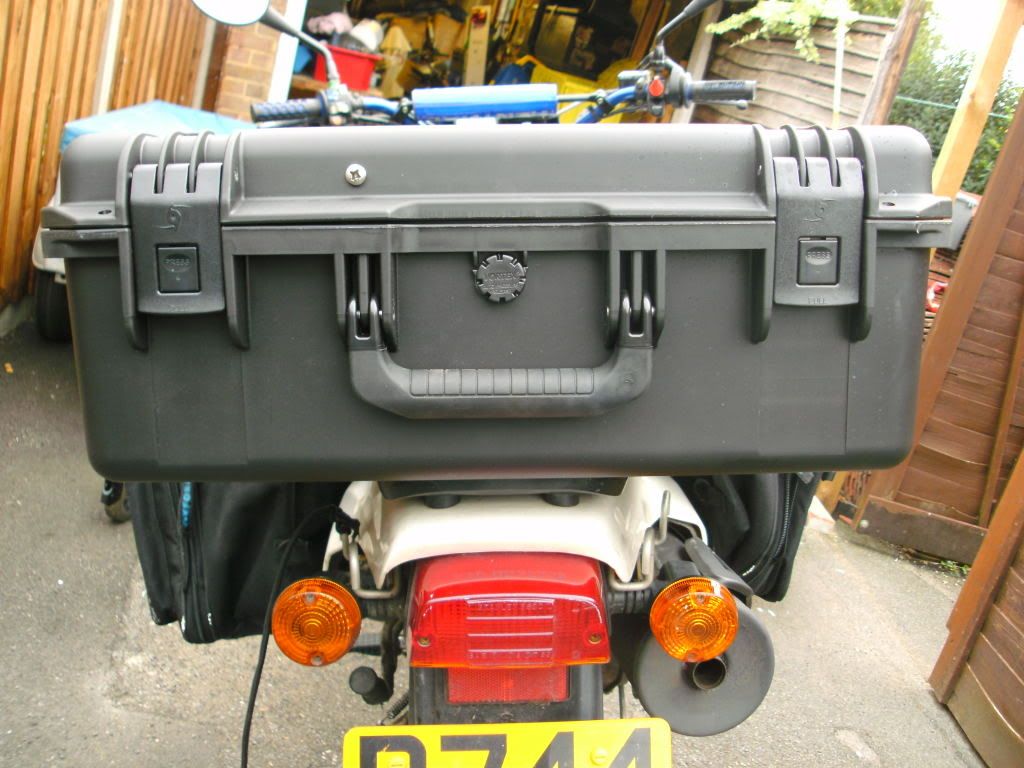 Tools and parts used:
(not including the ally plate fix!)
Cordless drill
8mm drill bit
Pen
Ruler
1/4" drive
10mm socket
13mm socket
4 x M8x50mm bolts & stainless washers
Copper slip
1 x FOC iM2600 Storm Case
Cost £0.00 - got to be pleased with that!