Discussion Starter
•
#1
•
KayLR's egg thread inspired me to post some pics of Hungarian Falls from a few weeks ago. We've got much more snow now, which is good because our Winter Carnival starts on Wednesday.
To make a long story short, I met a nice young lady named Melissa this Fall. She is from Florida but is now living in Michigan and has become friends with some good people I know downstate. Until they visited this fall she had never seen a waterfall, so we had to go do a waterfall tour. I have never seen anyone so amazed by their surroundings. It was great to be "tour guide" for a day.
When she was up to visit a few weeks ago more waterfalls were in order, but this time they were a little more solid :mrgreen:
We put our boots on and headed to Hungarian Falls, a few minutes Northwest or Houghton.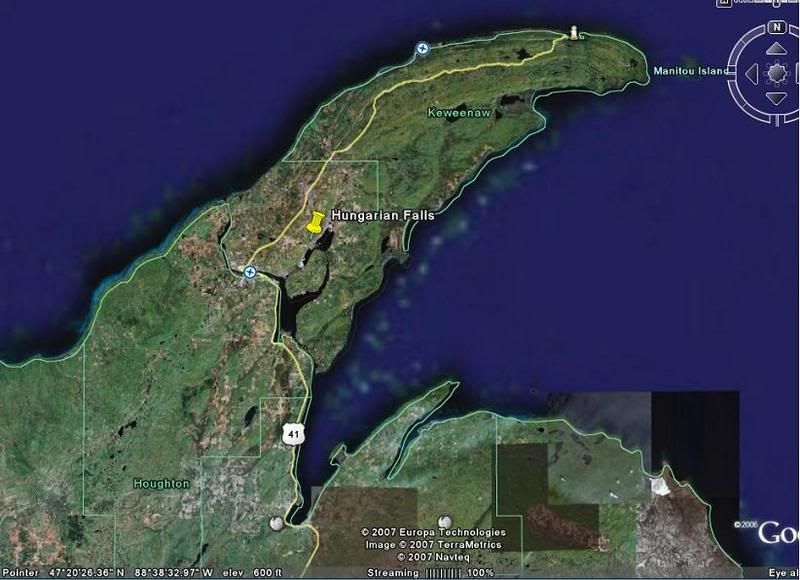 Because there was very little snow we were able to drive right up to the trail head.
At the trail head you can see remains of an old railroad bridge that supported the mining industry back in the day.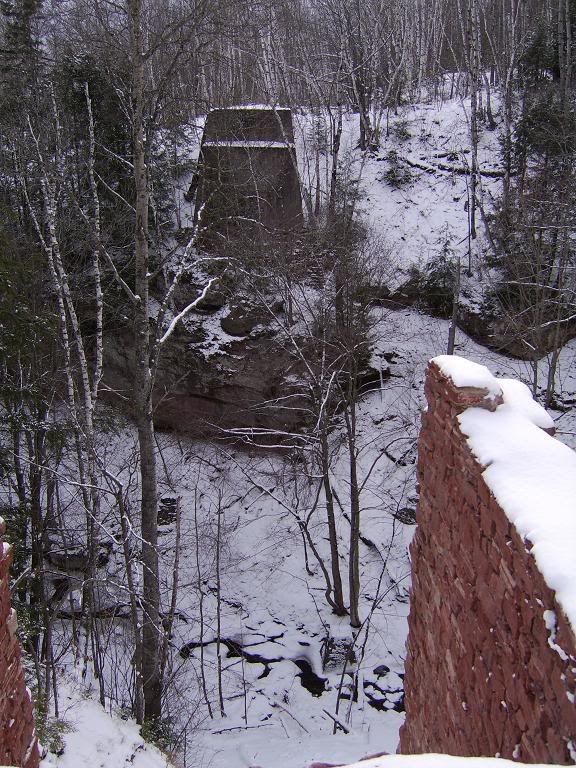 Following the trail along a gully you eventually make it to the largest in a series of falls. Its about a 50 foot drop and hard to see from the trail, which is why I don't have any good pictures of it :???:
Here I am at the top of the big fall, that is Torch Lake in the background.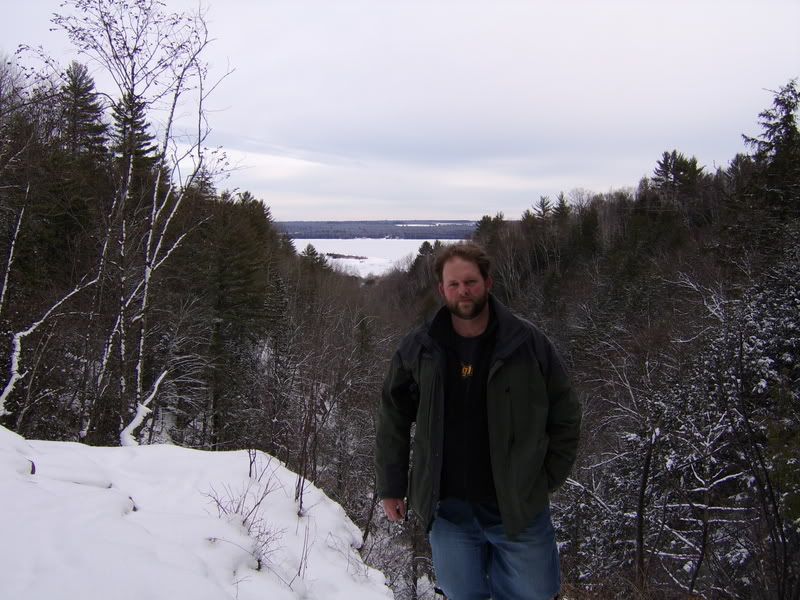 Farther along the trail you come to another fall that you can get good pictures of. :razz:
Here is Melissa, if she looks cold its because shes from florida.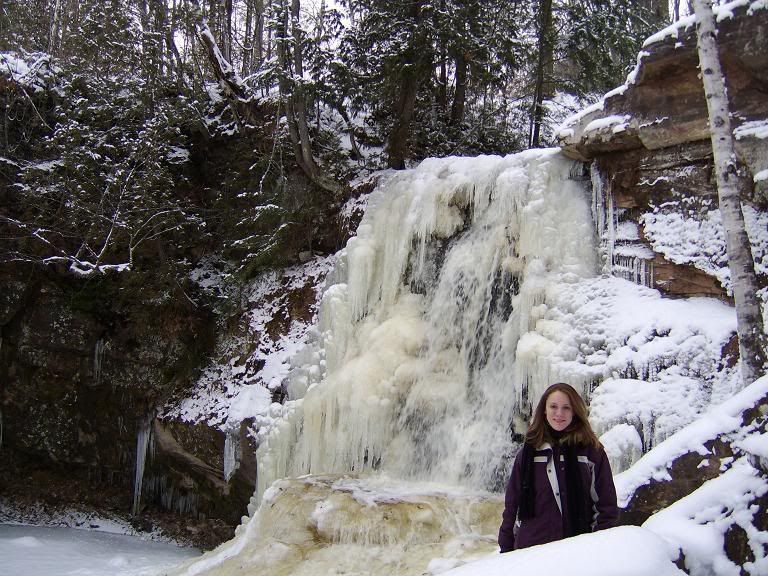 Up the trail you find an old spillway and a pond with another fall upstream.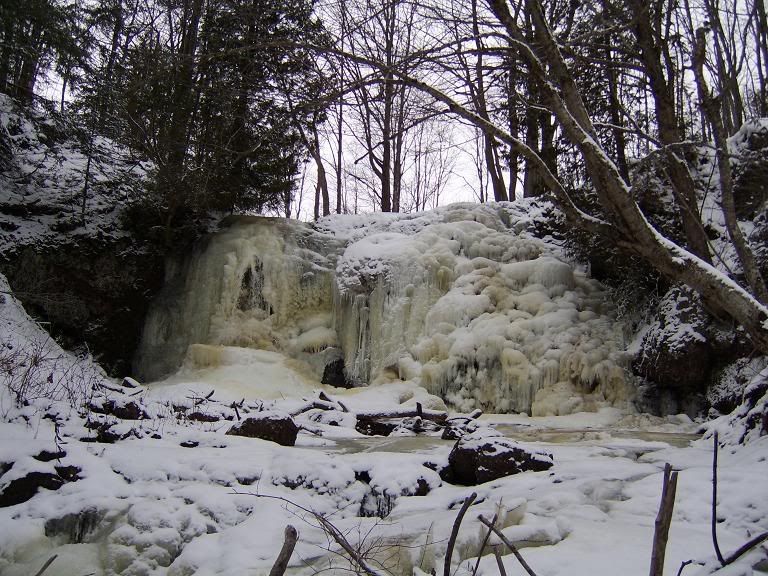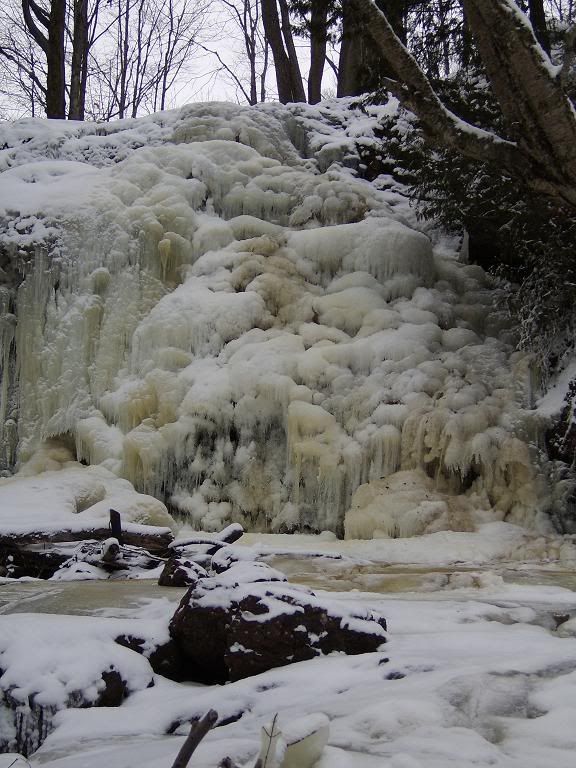 Looking back twoards the pond.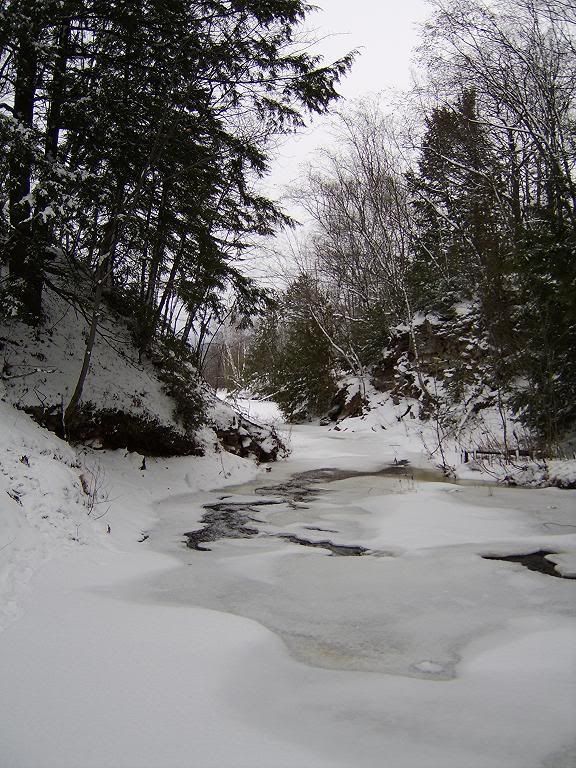 On the way back to the jeep we saw this view through the trees. It was to nice to pass up. Again Torch Lake in the background.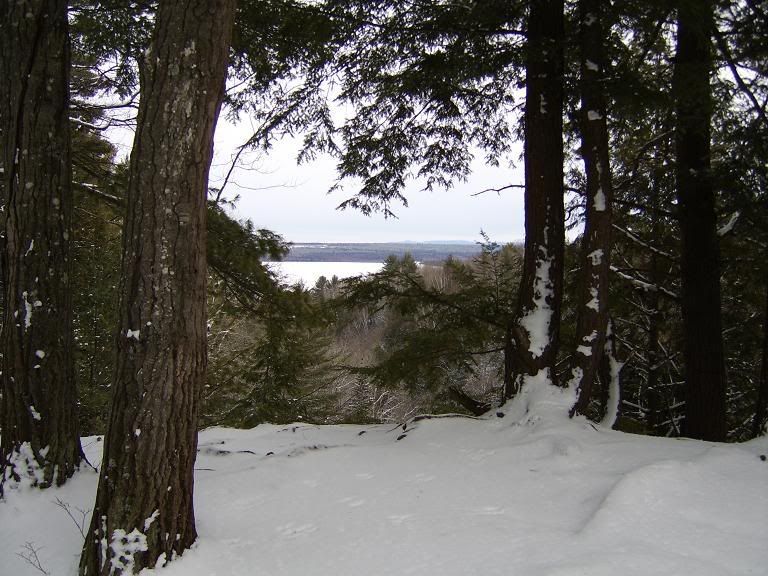 I believe those at the Huron Mountions back there.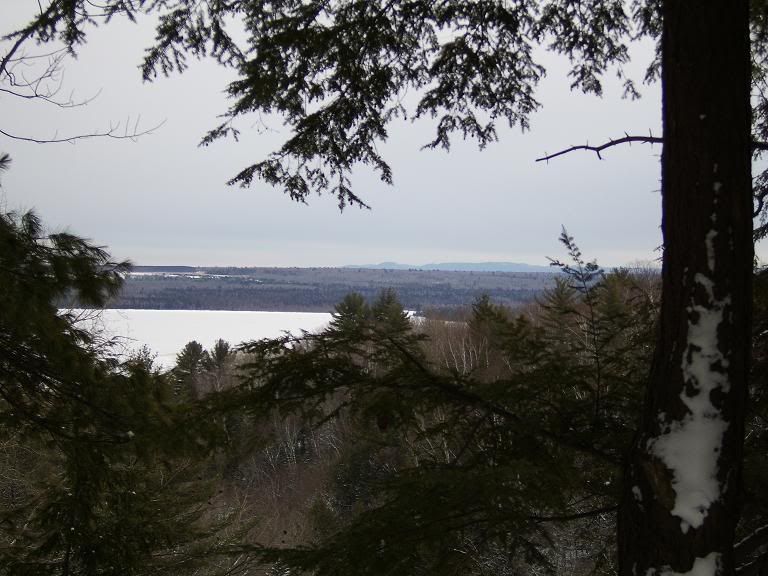 Tired from walking up hill we headed back to town for pizza and fishbowls at the Ambassador.
P.S.
I'll make sure to get some pictures of these falls in the spring. During break-up amazing amounts of water flow over them taking out anything in its path. My friend found an ATV down there one year.
Brian