Discussion Starter
•
#1
•
Hi,
I have been riding bikes since I was 11 years old, start with a 70 something Honda XL 175. I have had many bikes over the years and currently have 4 motorcycles (Harley FatBoy, Triumph Daytona 9551, Wr 426 street legal, KLR) and many other man toys that have motors. I recently picked up a 99 KLR 650 that needs some serious TLC. I haven't found any major problems yet and am slowly going over every inch of the bike to make it right. Here is a web site of what the bike used to look like many years before I picked it up:
http://www.cs.princeton.edu/~lbauer/klr/
This is the way it looked when I got it home: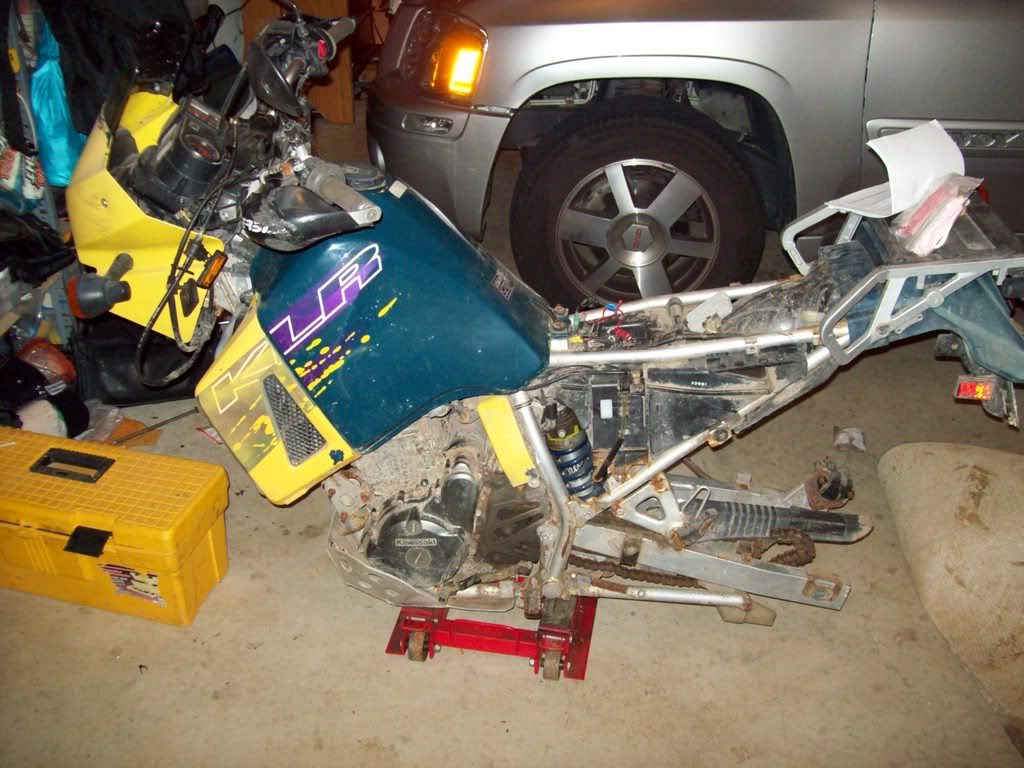 I had to drag it in my truck since the wheels and forks were off of it.
Here are some other pics in my album:
http://smg.photobucket.com/albums/v170/risktaker/KLR/
The bike came with some farkles and I plan to add some more as I progress through this winter project. I will be relying on this site for a great deal of information and help. I will try to post pics of my progress of the project and welcome any tips or suggestions.
We also have a dualsport club in my Pittsburgh, PA area at:
http://rambos.com/forum/
If anyone is local and would like to join us for some rides, just let me know.
I have been working on it to get it in a ride able condition prior to winter settling in. I then will tear it all down over winter and go over everything. I also plan to paint it gloss black instead of flat black. The flat shows everything.
Here is its current condition: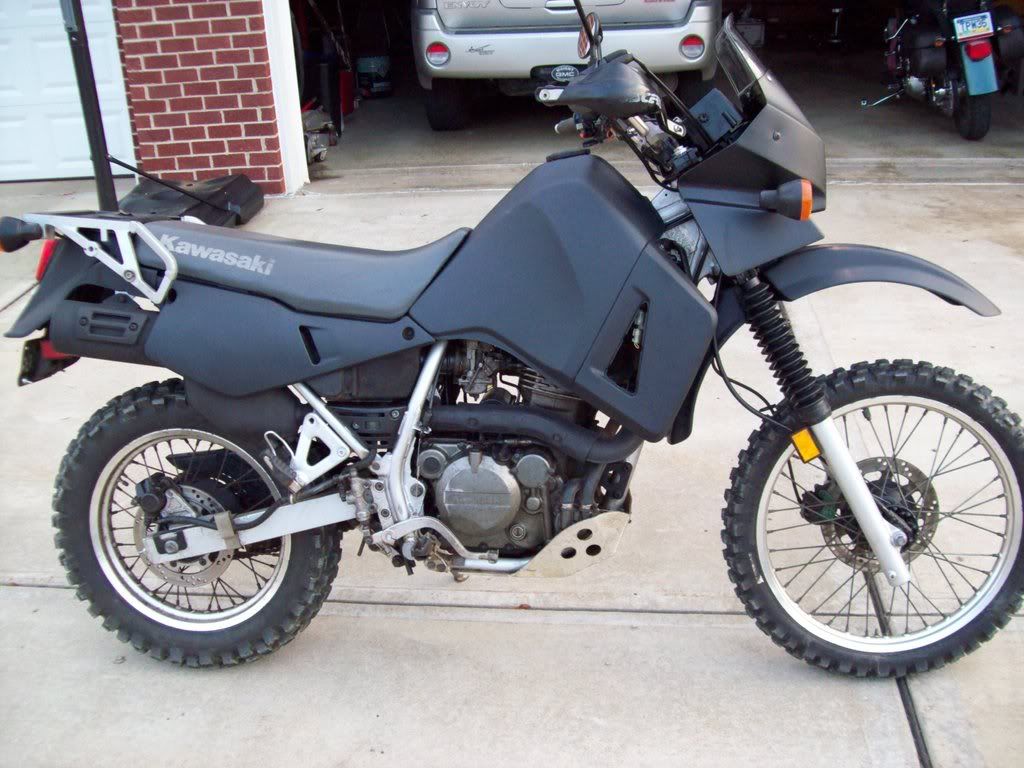 I have been riding it and it runs great. Everything is tight. Only problem is a slight slipping of the clutch. I have ordered some heavier EBC springs and when they arrive; I will install them and also inspect the clutch. Wrenching on bikes is a hobby of mine and I just couldn't pass up this deal.
I will be perusing this site a lot now that I have found it.