Discussion Starter
•
#1
•
i packed up the buell at 2:00 am friday got 3 hours sleep and was on the road by 6:30. made it to oregon from sacramento by 11:30. i'm going to see my grandma!!! she turned 94 on sept 5th and i try to see her as often as possible. when i lived up there i would visit once a week. it's hard to make it up there 3 or 4 times a year now
.
i stopped to look for fossil's here at the pass: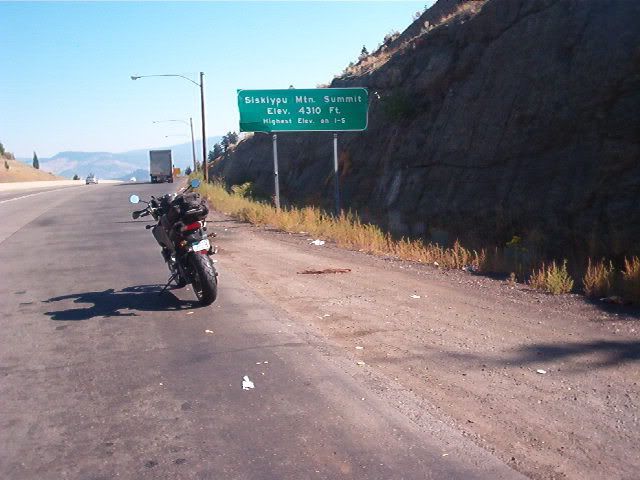 i've seen a sea creature fossil or two found by others from up here. hard to believe that water was up here at one time. all i found today was this little tree staking out a life.
time to get to grandma's house.
stayed and talked with grandma for a coupla hours. she stays at a small senior care house these days so i don't get to stay in the camp trailer like the old days. my uncle and his wife took me out to lunch after seeing grandma.
we got my grandma in my helmet again :lol: . i'll post the pic when my uncle sends me the pics.
got back on the road. stopped in grants pass for a compressor for the air mattress. rode out towards merlin for gas at the new shell station...they don't stock anything but low grade. it seems the good stuff just goes bad in the tanks since nobody buys it. the uly doesn't like 87 octane very much and i had some high elevation traveling to do. so i continued into merlin,or for some super. i should have just put 87 in it because the uly didn't like this tank of "super". oh well.
it was a smokey day from a fire down in california. a pic at the hellgate canyon overlook: