Discussion Starter
•
#1
•
The "HickeyCam" is a new product for riders of the KLR650 motorcycle and is soon to be offered for sale by Catalina Mobile Industries, LLC.
This product is scheduled to be made available to the public some time in the Summer of 2012. Joey Skaggs, the owner of Catalina Mobile Industries, is a long-time KLR rider and tasked his staff with developing this new product to serve fellow KLR afficionados. My brother-in-law is an engineer for CMI and when I was offered access to the system for beta testing and review, I jumped at the chance. CMI authorized me to release information about the system on this forum. I suppose they're using me as a marketer, but that's okay.
Christened the "HickeyCam" by Mr. Skaggs, this product is a kind of illuminated borescope/camera that offers a live view of the KLR650 engine counterbalancer components. Unlike other scope-type cameras, the HickeyCam offers the capability of viewing the "doohickey" while the engine is operating.
The camera, cables and dash-mounted monitor are all of military grade quality and the included installation instructions are excellent. Installation requires drilling a 5/8" hole in the left side engine case. You then install the micro-camera and a cable connects it to the dashboard monitor that boasts a 2"x3" weatherproof color display. The system is powered by a battery pack housed in the monitor and will operate for up to 250 hours on a charge.
Here is a shot of the connector on the engine case that hooks up to the camera: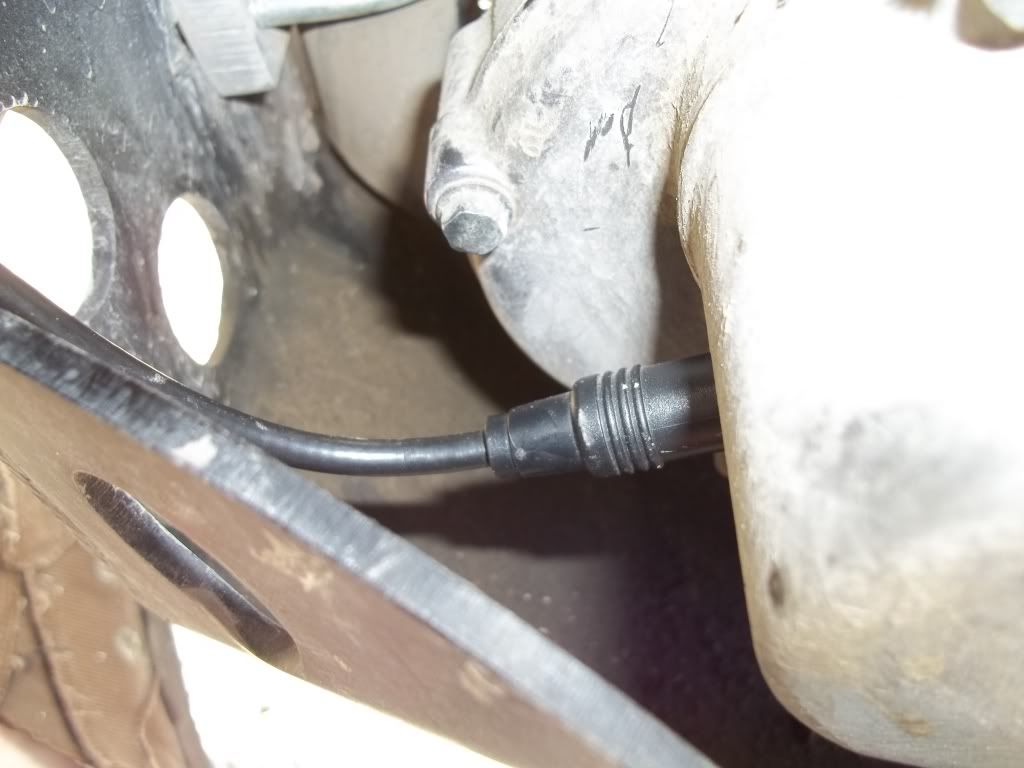 The dashboard monitor. Note the clarity of the image:
The system is slated to retail for $299.95, which is a real bargain if you think about it. Imagine being able to monitor the condition of your doohickey and spring
while you ride!
Even for those who have upgraded their doohickey with aftermarket alternatives, it's still nice to see what's going on in there to make sure there are no problems arising that could result in significant damage to the engine should a component fail.
I think Mr. Skaggs should be commended to his dedication to the KLR650 community for developing this product.
Again, should be available for purchase some time this Summer.