Discussion Starter
•
#1
•
Santa dressed up as a Fed Ex dude just left me a present...LOL
It will be Sunday night before we get started on it, but thought I would pass along some pics and thoughts.
The Box
Everything was packed nicely and neatly.
I even got a KLR650.com Key ring.
The Quiet Insert, I am curious to see how well this works, have heard reports it doesn't do a whole lot.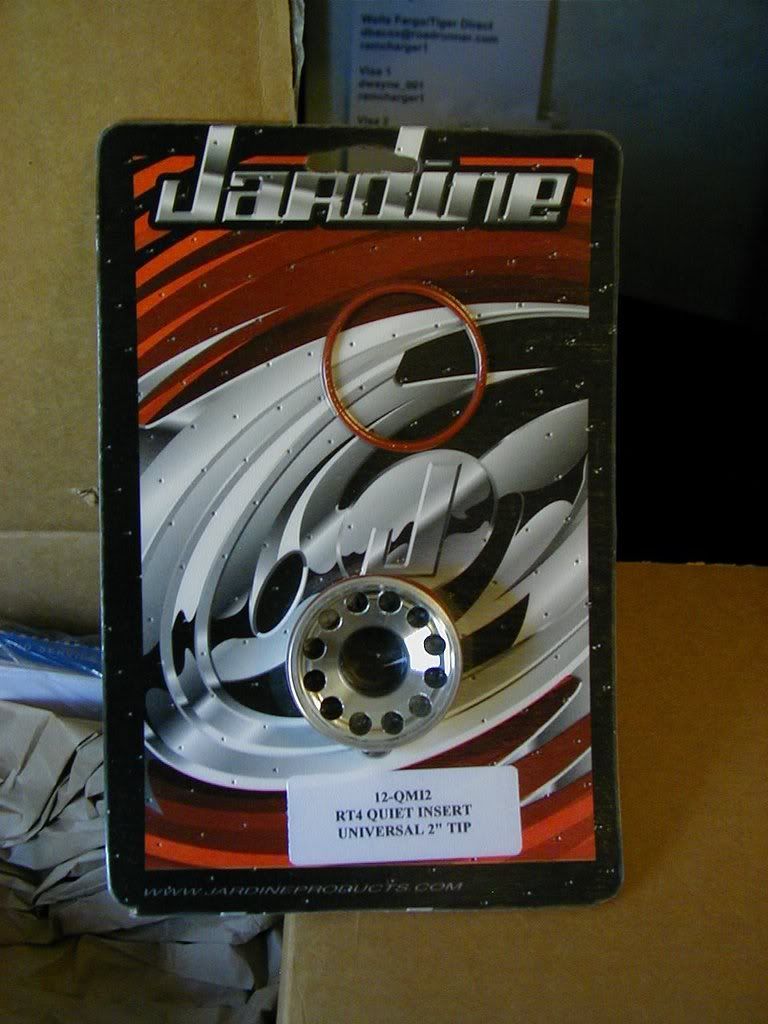 Also in line with another report in here..the Airfilter is absolutely soaked in oil. I am going to have to buy a kit and clean it and then re-oil it correctly.
The Stage 1 and Stage 2 Jet kit, nice lil storage box to help keep factory stuff in.
And finally the contents of the box, the Can itself and the mounting hardware.
The Muffler looks very well made and not cheaply assembled. The screws on either end are Allen head screws made to be easily removed for repacking I assume if needed, at least they aren't rivets
. The connecting pipe is stainless. It feels like the whole box with everything in it is still HALF the weight of the OEM pipe.
More to come once I get it all assembled.