Discussion Starter
•
#1
•
Well, after having Kim's new sherpa for 3 weeks, Kim finally got to do a ride today. 3 weeks.....sad. But, 3 kids, soccer, violin, work, blah blah blah. Anyway on to the ride!
Kim was in town, so we arranged to meet at her work. So I trailered up the bikes and headed for PA.
When I arrived, she had to show off the scoot to the gals-
We arrived at Sadie Creek, a local riding area with miles of logging roads and some single track. Kim was really excited if not a bit nervous. Prior to today, she's only ridden laps around our house. She did get up to 3rd gear and about 25 mph.....you should see the lawn :roll:
Anyway, the bikes are out and this happy girl is getting ready-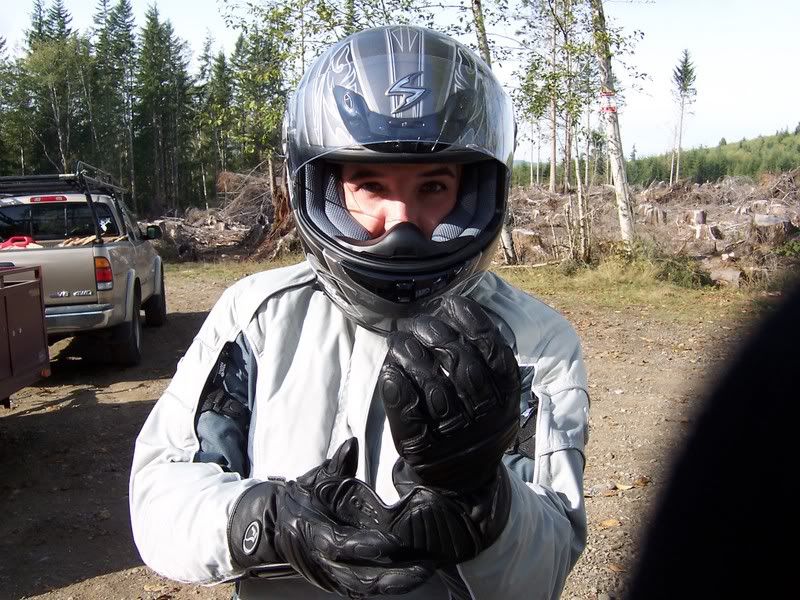 After a bit of last minute instruction, she takes flight!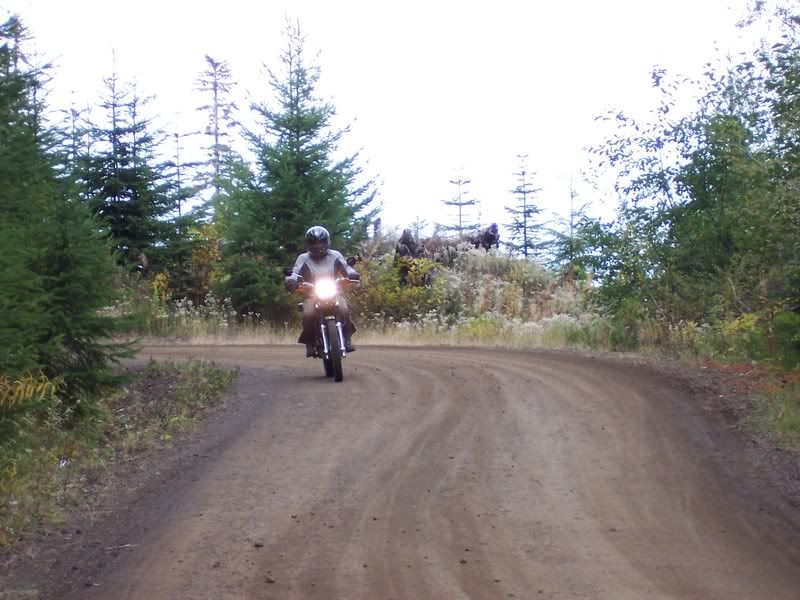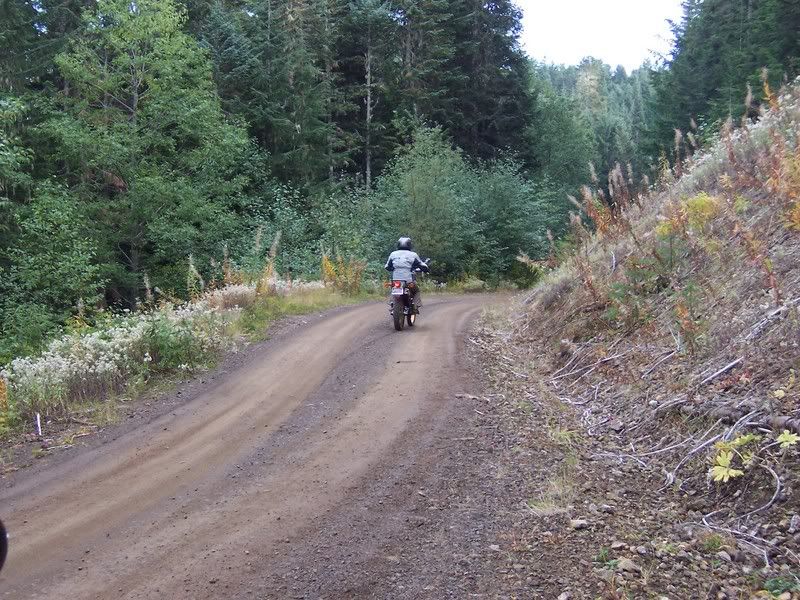 The road I chose leads up and overlooks Lake Crescent. But alas, road construction stopped us short-
She looks a natural!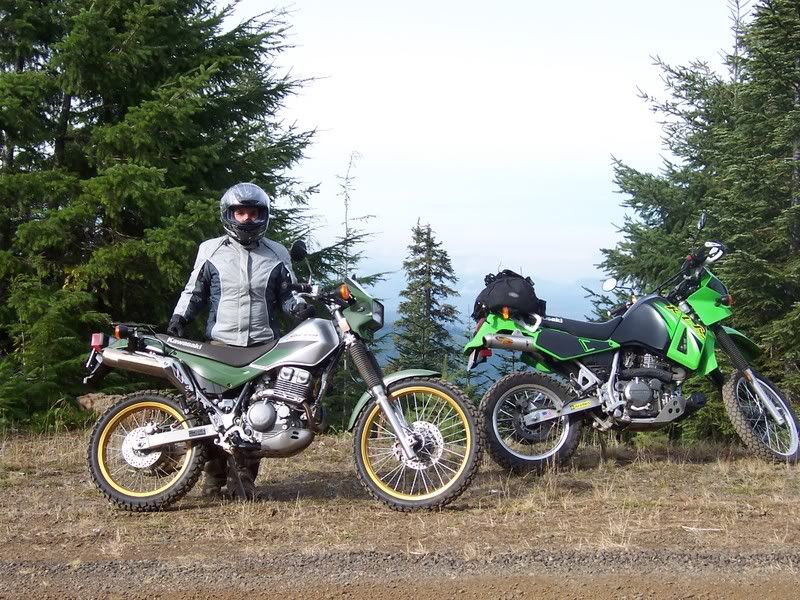 So I know..your're thinking when do I get to hear about you being an idiot! Here it is:
Kim is just doing fantastic. Her confidence is building and she's having a great time. We head back down the hill and I remember that there is a short section of single track near the bottom that leads right to the truck. I have this internal dialogue going, "She's having fun...just stay on the gravel."........."But that single track is pretty easy and would be a bigger confidence builder."......."Don't scare her on her first ride!" "I bet she can handle it." Hmmmmmm.
So we get to the trail head and I tell her that if she's uncomfortable just stop and I'll get her out of there. So off we go, I'm leading and the trail is as I remember. But I hadn't gone 100 yards and started coming across roots, rocks, tight corners. Of course, I'm glued to my rear view thinking she's going to stop at any moment. But she's doing great! So I take off again and go past a tricky little spot, then stop to look back just in time to see her go down. :sad:
The bike is on her right leg and she is hollering. Oh Lord! I AM AN IDIOT! I jump off and run back. I delivered all 3 of our kids so I've heard her holler, but I DID NOT like this one. I lifted the bike off her and she was complaining of knee and ankle pain. She also said she felt like she was going to throw-up. I'm thinking I just broke my wife's leg on her first ride! We get her helmet off and she is pale. Her knee looked scraped and a bit bruised, but nothing major. So of course I snap a quick picture-
She said "Yeah, we need a shot of my first wreck!" So we sit there for a few minutes and the leg pain diminished to the point that she wanted to stand. She still looks a bit pale, but I help her to her feet. She immediately moves in close to me so I give her a hug. She lays her head on my chest. Awwww....that's sweet. We stand there for a second.....she starts to sag a bit.....I'm thinking, "what is she doing?" She sags more...and more.... and I realize...she's out! That's right, out. Not a bought of dizziness or a stint of light headedness...she is unconscious! Out cold!!!!
I lowered her to a sitting position then onto her back. Her BP came back up and she woke up. She said she felt like she'd been asleep and that she was waking up in bed. She couldn't figure out why she was looking up at trees and my fat head! I think the adrenaline rush, the leg pain and a quick stand-up just caused her BP to drop too quick. What a crappy feeling though. I was a paramedic for years and I know what's happened, but it's so different when it's your bride!
So.......I had her just lay there for about 5 minutes. She started feeling better right away. So I rode her bike out to the road then walked back and got mine. I took a look at the spot and saw the root that was her undoing:
When I made it back, we stood there in the road just rehashing the event and telling each of our perspectives. We laughed and she assured me she wasn't afraid of that trail. What a trooper! So I took her picture;
I gotta say, Kim and I don't have a lot of hobbies in common. I can see that riding together will be something that will draw us closer. Here't to many more, if not quite so traumatic, rides!
Jamie