Discussion Starter
•
#1
•
So I'm new to the world of thumpers and this is the first thread I've ever posted. That aside, the other day I got some new Dunlop knobbies (D606's) and decided to test them out. After a few meager mud holes I set my sites for one that appeared to be a little more challenging. Little did I know that my curiosity would eventually kill my 2007 KLR. Upon entering the mud hole the sinking sensation in my stomach was realized when my head light dipped below the water level. Realizing it was too late to turn around I did want any respectable red-neck would do and hammered down. Needless to say I didn't make it that far and managed to stall out the KLR.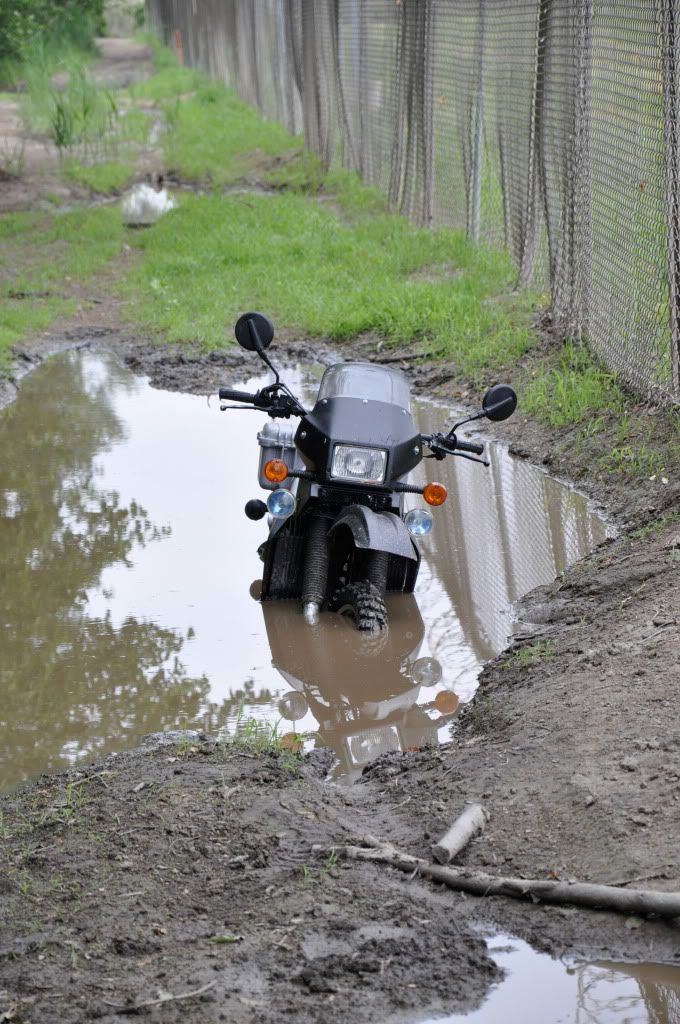 Now comes the real reason for posting this thread. While spending the next hour and a half tugging my bike out of the mud hole I managed to fill up the air box, carburetor, cylinder, and crank case with muddy water and various forms of sediment.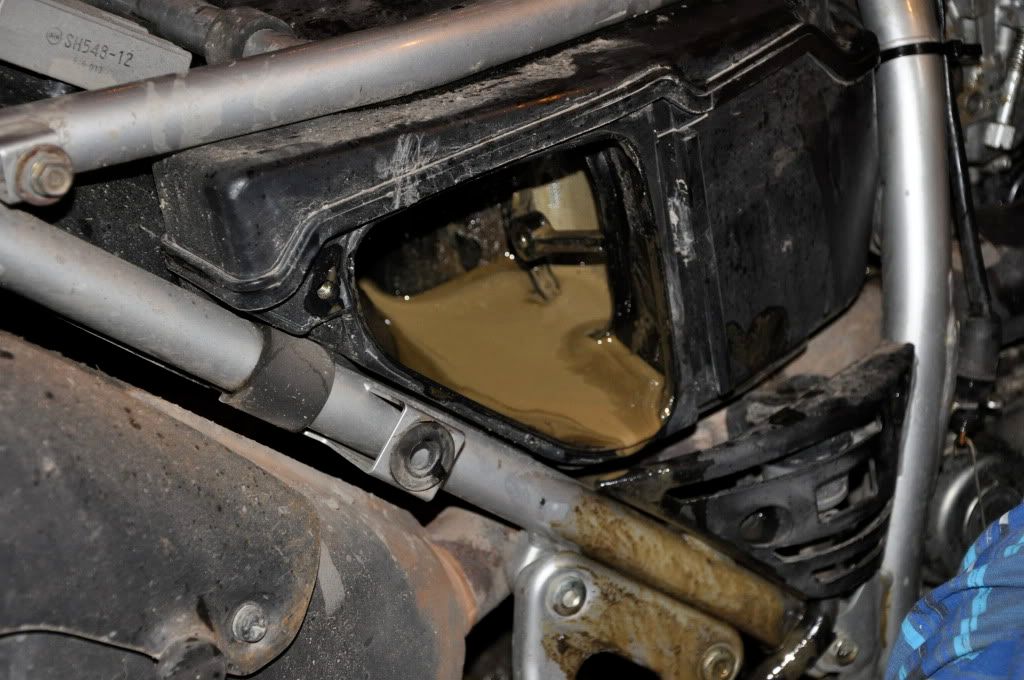 So after many hours of cleaning out various engine parts (carb, cylinder, new sparkplug, several oil changes later) I was able to get the bike running. Unfortunately its still not back to the way it was before though. It idles fine and runs ok at wide open throttle, but everywhere in between it seems like it's choking. I'm thinking it's a fuel problem (probably in the carb, which I know nothing about). What should I do now.....? I completely disassembled the carb and cleaned all ports/jets and as I said earlier it had a new sparkplug. I'm kinda at a loss, any suggestions?