Discussion Starter
•
#1
•
I love my headlight relay kit, but I got a burr bothering me the other day for even more light, so I started doing some research.. I thought about going to the Vision X LED's, and then was told about a guy on ADV with some that use even less juice, throw more light, and cost less..
Am I happy??
Very Happy!!!
I ordered them from ADVMONSTER.com, and if you want to read abou them, check out this topic on the Vendor forum on ADVrider..
http://www.advrider.com/forums/showthread.php?t=607184
Ordered last Sunday night.. Order filled almost faster than I could click the button on Paypal..
Finally got a chance to install tonight.. I decided to add some light to the KLR.. I already have an Easter Beaver Relay kit in it, which really helped the light issue but I decided to go with these since I plan on playing after dark in the U.P. this summer..
Installed em' on the fairing support.. Didn't have to drill anything.. Stainless screws were already there from my headlight guard..
Also, I got one of the flood and one spot, and wired them into my high beam circuit... Too damned bright to use with oncoming traffic, and I just wanted them for when I'm all that's on the road, or trail.
Anyway, here's the photos..
After install..
High beam (damn, that headlight's yellow)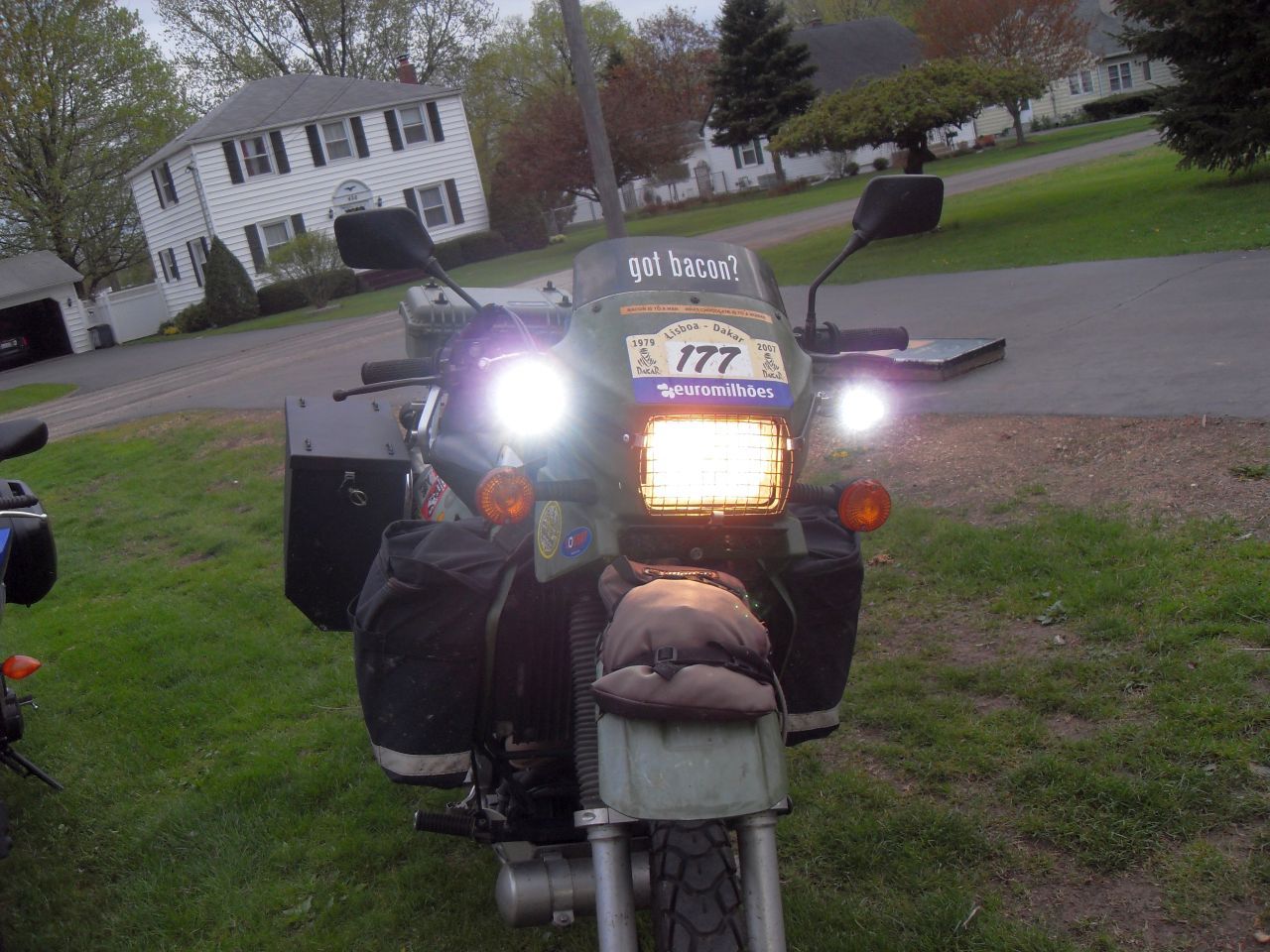 Against the garage.. 45 minutes before sunset, cloudy..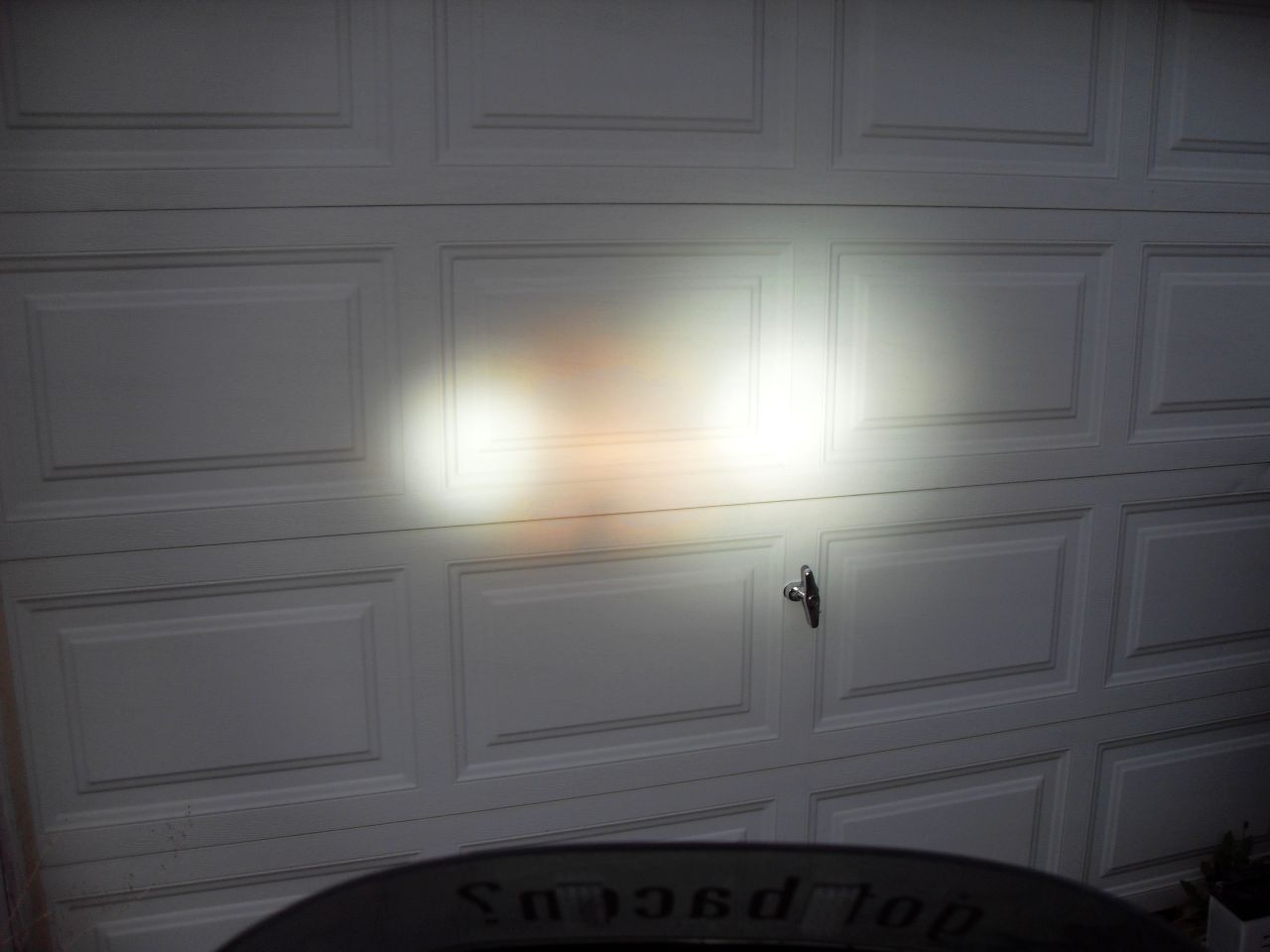 Again, very, very happy!!!