Just got my KLR last month. The PO did what I would consider a "botched" job of attempting to ream out the stock tailpipe to get a better sound, and actually cut out the pipe end with a screwdriver and left it sitting in there rattling around. I managed to get the pipe end out of the silencer, but of course now there's a big ol' hole back there and no spark arresting qualities - not to mention a little loud.
So I bought a new Lexx Quiet Core Insert for about $32 with shipping from Rocky Mountain MC that is designed to fit the Lexx silencer.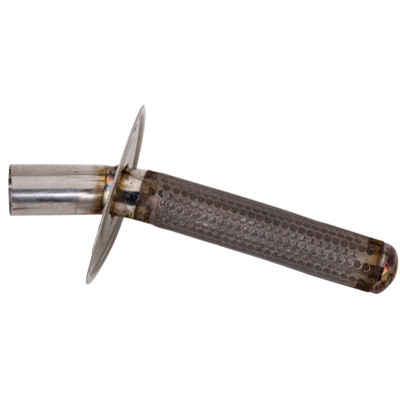 It slides right into the stock silencer, and I figure I can just use the three screw holes in it along with some stainless sheet metal screws and some copper based ultra high heat Permatex, and return the pipe to something more like stock with spark arrestor, and hopefully a little better sound than stock.
Anyone have any advice on whether this seems like a good idea or bad idea? I hate to be cheap, but I feel lucky to have a wife that was OK (barely) with my purchase in the first place, so I don't want to "crap too close to the porch" by immediately buying a $230 silencer for it.
Also, the hex bolts on the exhaust shield are frozen/rusted and I can't get them off. The exhaust shield is rattling because it's not tight enough. I bought some fiberglass cloth to fold and stuff between the exhaust shield and pipe just to keep it from rattling. Good idea? Bad idea? Am I a total hack?
Anyone think it would cause any problems with back pressure, or mixture, or have a reason why I shouldn't do this? Any input would be appreciated.