Discussion Starter
•
#1
•
So last night I was in the toolshad and stumble with a old toolcase so I decide to istalet in the rack of the klr.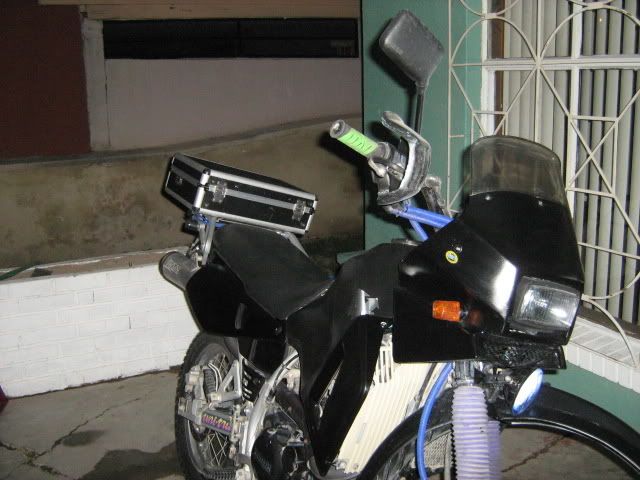 So I told my Esposa (wife) that tomorrow I have to go and test the new case (nice excuse), so today a got up early and hit the road towar chihuahua and 20km before getthin to villahumada 2hr on the highwey I sow a off road so wath the hell lets go, for 1 hr on the brecha I stop for a water and a smok.
So now is time to get home right, went back in the brecha and got in the highwey, so I am shifthin 1-2-3 and I star to ear the muffler more noisy star to let got off the throtel and look in the rear mirror and see somting falling so I get in the shoulder of the road and star to walk back for my suprice wath I found.
The guts of my supertrapp.:mad0235:
so I try to puret back witn no luck, so I have to ride for 2hr with a noisy muffler, got home and star working on the supertrapp, I found out that the clamp was loose, so my advice is CHECK YOU MUFFLER.