We wanted to ride from Wentworth Springs Road (near Uncle Tom's, right where the good stuff starts) to Mosquito Ridge Road utilizing as much dirt as possible. We dropped off Wentworth Springs Road to the north towards the Rubicon River on The Ellicott Trail (designated motorcycle trail)...apparently had not been ridden much.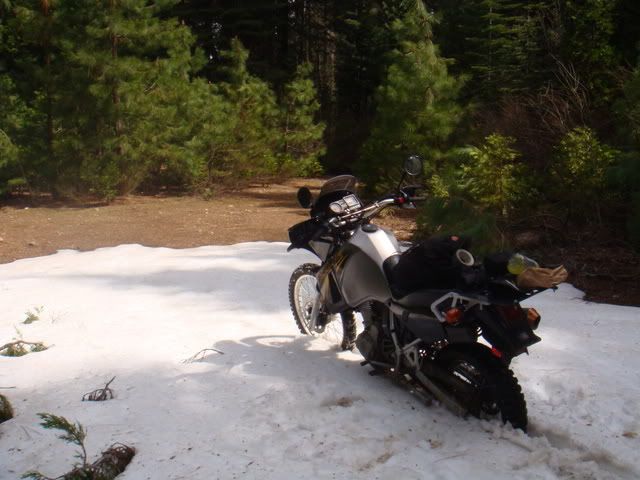 A little more speed next time. Trail looks good.
This one was easy.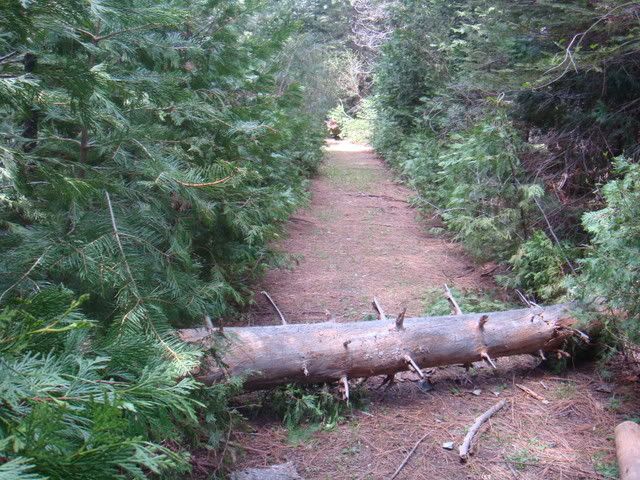 The log was bigger than it looks.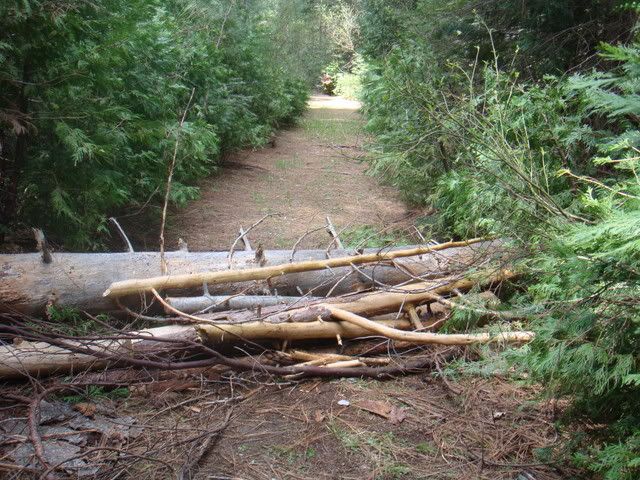 We figured the trail was fun, we'd give it a try.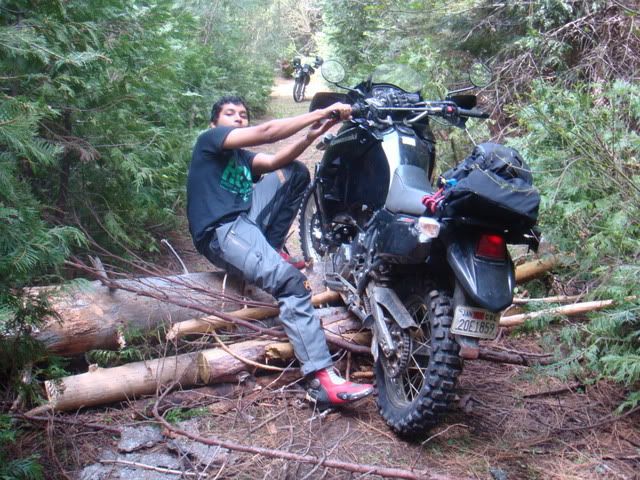 Had to muscle it. It would have been tough to reverse this.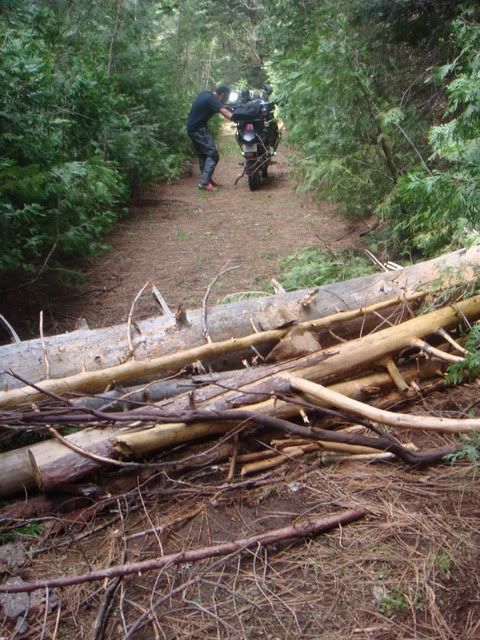 Made it.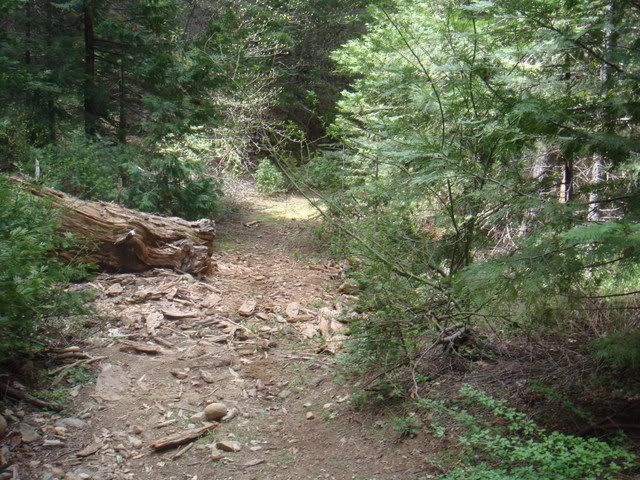 Great trail.