Discussion Starter
•
#1
•
Well my brother in law and I did the MSF experienced motorcycle rider safety course yesterday. It was very interesting and lots of fun. I wasn't sure what to expect, but came out with some great respect for front brakes and the ability to scrape my boots on turns, lol. The whole course took about 6 1/2 hours, with an extra 45 minutes for five us who were hanging around to do our testing to get an actual motorcycle operators lisence. I have had a permit for the past 5 years.
I must admit I had an unfair advantage over the other guys, riding everything from Harleys, a BMW, some Cruisers, and one Scooter and my single KLR. The first event was learning to ride over 2x4's where you shift your weight back on the seat, gun the throttle and try to get the front end lighter so it will go up over the obstacle. Well, with my recent exhuast change, all I had to do was blip the throttle raise the front wheel off the ground and wheelie over the 2x4. OK I got stopped for the first one, they suggested I just try to ride over it without the wheelie, but they were grinning big time when I did it the first time. I think they were more impressed with how a FAT MAN could balance so well and do the tight figure 8's without putting a foot down. Well enough of all that.
I will say this, if you have never taken the course I highly recommend it. Learning to brake correctly and knowing my bikes limit now, will I am sure come in very handy when the time comes to do a high speed braking emergency procedure.
I am definately going to look into the Instructor course and try to become an instructor here in Richmond. Below are some pictures taken during the course of the day. They didn't really give us much time to be able to get the camera out and shoot some pics.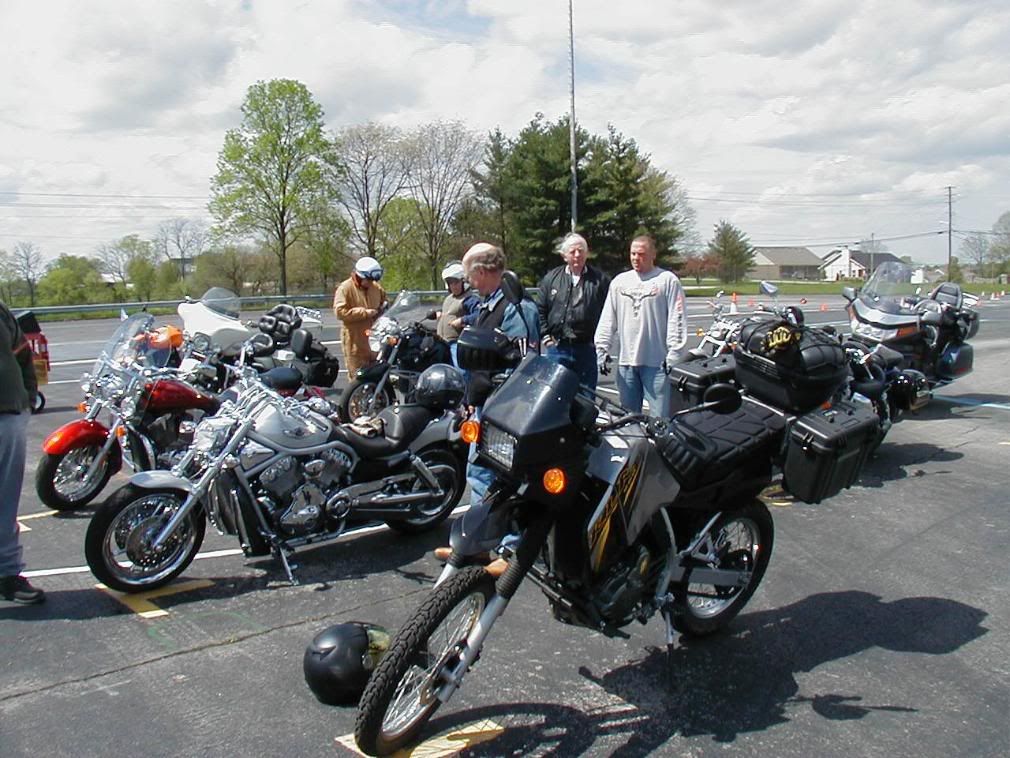 My brother in law trying out my bike. His inseam was a lil on the short side LOL.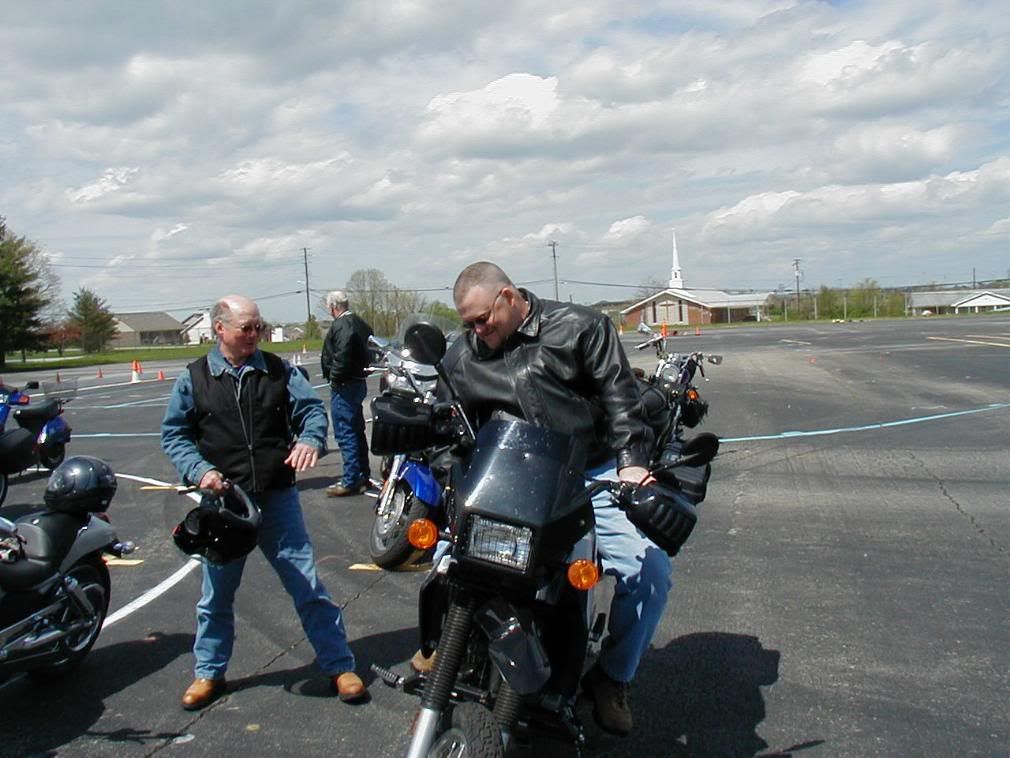 They guy with the beard was one of the three instructors, rode a big ole harley dresser and could scrape the floor boards with no problems what so ever.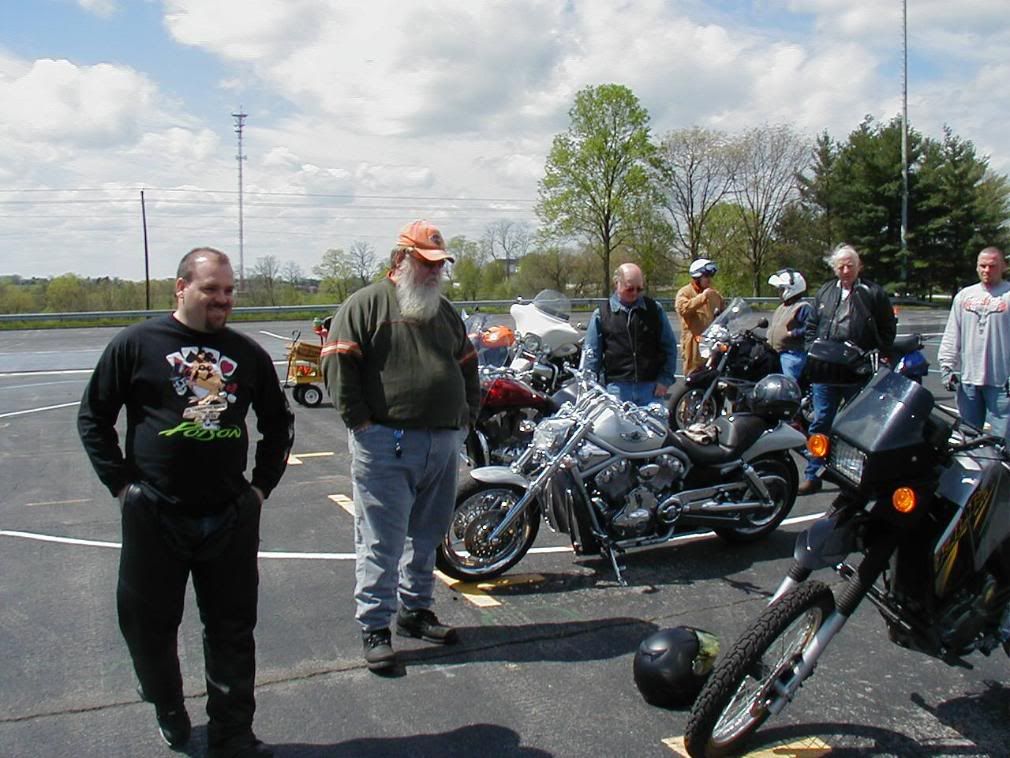 A cruiser being chased by a scooter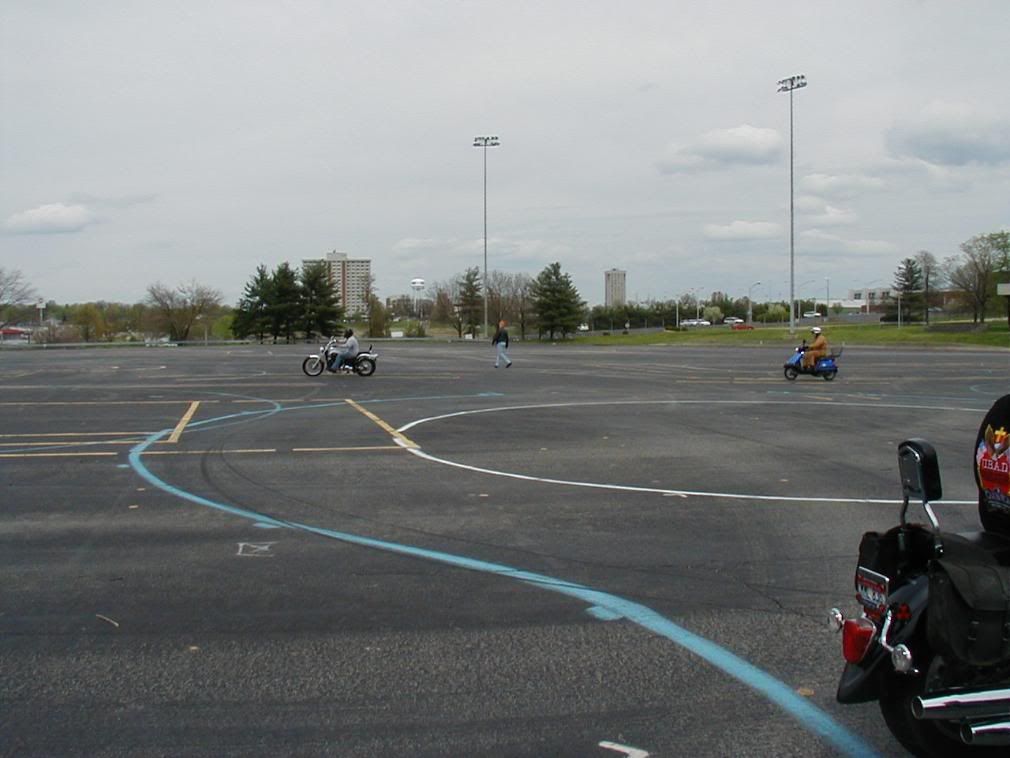 The sunburst Z1000 was the other instructors bike.
Riders preparing for one of the final courses the peanut course, left and right turns to negotiate without braking.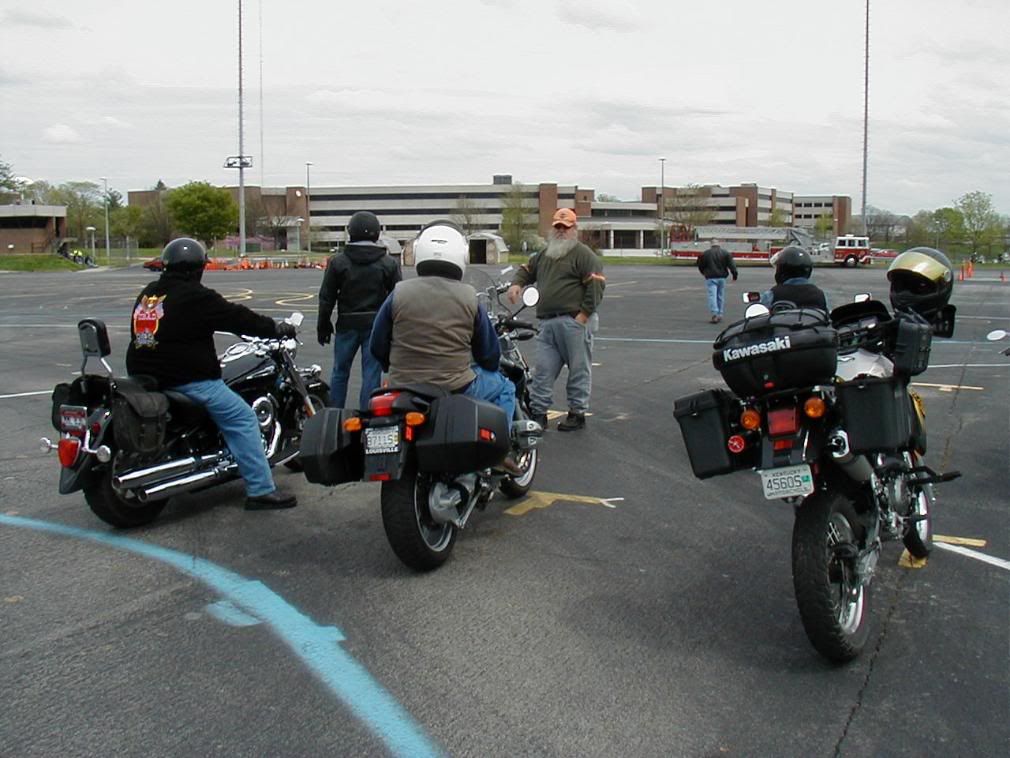 Good ole dependable, my KLR