Discussion Starter
•
#1
•
As the tradition began in January 2005, I make a New Years Day ride on my bike. Today being 01-01-2007, it was a little different this year. I now have two motorcycles to share the time with. Although the wee-Strom hibernates during the winter, this winter being mild like it has been the wee got awakened early. Since the wee was already awakened from its hibernation I thought it only proper to allow Blackie to participate in the New Years Day ride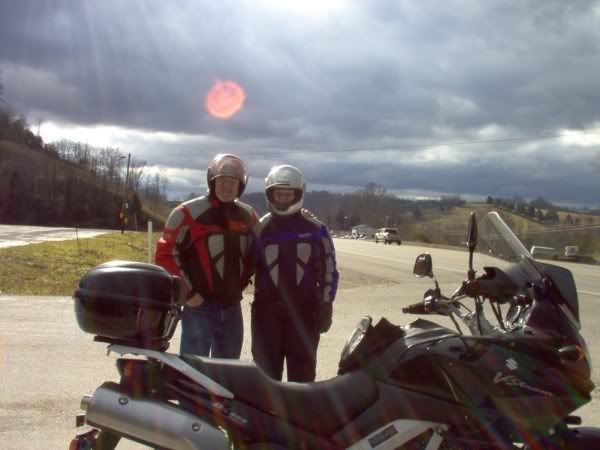 Marcia and I took a spin on Blackie this morning; it was a cool ride over into Tennessee. Knowing it was going to be a short ride I didn?t bundle up as well as I should have, so things got a little chilly for me. The weatherman had forecast only a 20% chance of rain for today.
We returned to the house where Blackie got a fresh dose of ?seafoam? and backed into the shed where he will spend the next few weeks/months. Marcia got to warm up in the house while I prepared KlaspeR for the second part of the New Years Day ride.
Part two was on KlaspeR; I would be dressed a lot better for the weather, and I had to pick up Miss Jordyn (my niece). KlaspeR was released from the garage, started and warmed up: ready for its turn on the New Years Day ride.
I rode across town and picked Miss Jordyn. We mounted KlaspeR and took off towards the park, (Cumberland Gap National Historical Park) where we started up the mountain towards the Pinnacle. About ? way up we stop at one of the pull offs to see why there was a pull off there.
We found the information sign telling us about the Gap during the civil war. Walking up the trail we find a cannon pointing out over the mountain as it did during the civil war. From this spot: who ever was behind the cannon had a big advantage over who ever was climbing up the mountain.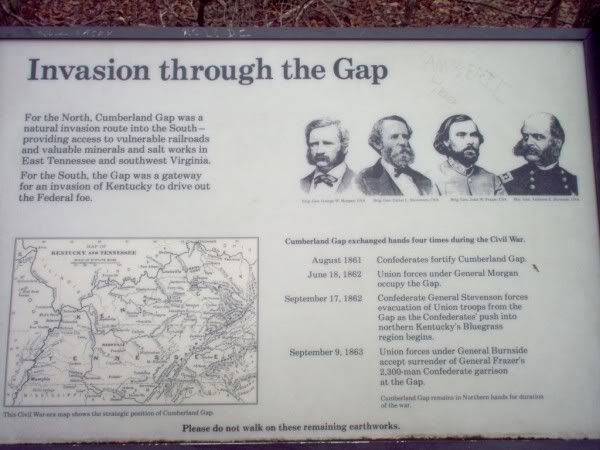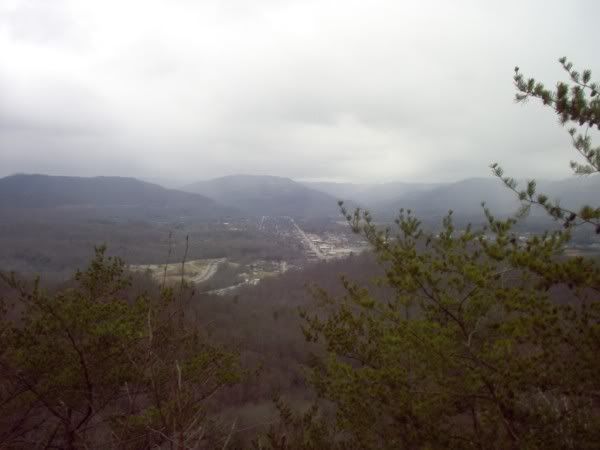 Jordyn and I walked back to KlaspeR just as the raindrops started falling. With the temperatures in the 30?s I wasn?t wanting too many of those raindrops hitting either of us. So it turned out to be a very short ride on New Years Day, as we rode back to the house.