Discussion Starter
•
#1
•
Got my V7 Classic home today..
I've been around Guzzi's for 25 years.. Co-workers who had them were the only guys at work I could carry on an actual conversation about motorcycles.. Sport bike guys were all about wheelies and going 150mph, and the Harley guys were all about riding 10 miles to a bar..
The Guzzi guys liked to RIDE PLACES and wander, check stuff out, work on their own bikes, be comfortable and have fun. I've been a BMW rider since 1987 and the Guzzi guys were good people..
After 15 years of BMW rallies, I got tired of the BMW way, and the rallies were getting boring.. So I sorta switched to the Guzzi rallies.. Fun people, cheap admission, etc..
So, one thing led to another, and I've been admiring, with a slight case of desiring a Guzzi for a while..
Fast forward to this summer.. I decided in June that I'd spend $5K on a new (used) bike.. I looked hard for a used V7 Guzzi, but none were to be had, so I went with plan "B" and bought a nice Triumph Sprint ST..
Well, this week what I wanted became available.. This afternoon I returned home from a 1330 mile round trip to pick it up in Fayetteville, AR...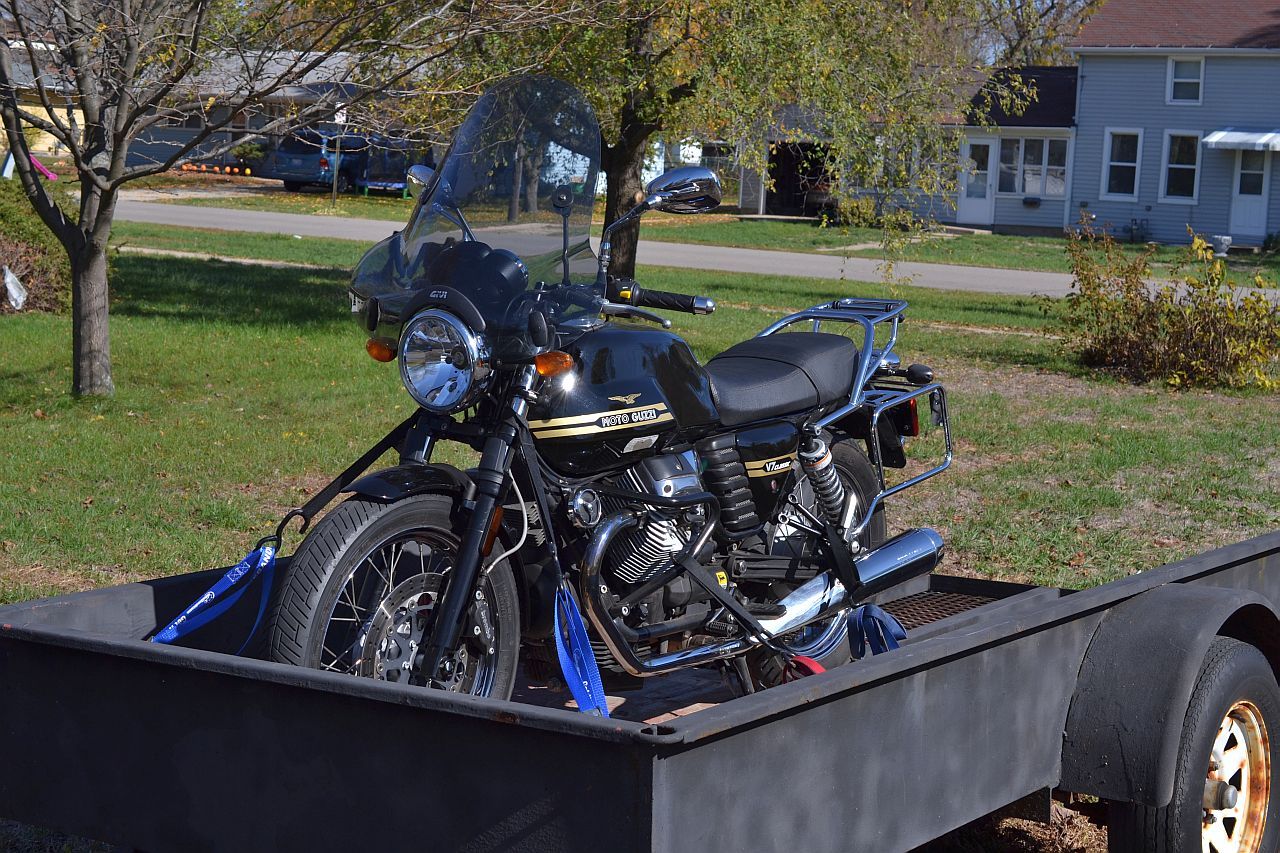 Saddlebags are supposed to arrive this week.. More photos then..