WARNING: Long winded, you can always just look at the pics. Or the mods can move this to the Dirt Section. Please keep in mind that I'm a dezert newb.
This was my first DS trip to Nevada - I wanted my maiden voyage to be something I would remember. I was looking for the classic dezert trip: Rugged, isolated, wide open spaces, and lots of sand. I researched a roadless area north of Reno near Pyramid Lake that's known for hardcore enduro riding, another area east of Carson City called the Pine Nut Mountains, and finally an area east of Walker that was described to me as 'mars like.'
The area north of Reno requires gps due to many sections with no roads - my gps is down so I chose to combine the other two areas (they are close) into one long epic marathon day. We would leave before the sun came up - go ride dezert single track in the morning in the Pine Nuts ultimately crossing over the range to the southeast ending in Wellington where we would get gas and head for the summit of Mount Patterson - after which we would burn home Monitor Pass / 88 / 89 / 50. As always, the pictures don't do justice to this spectacular area.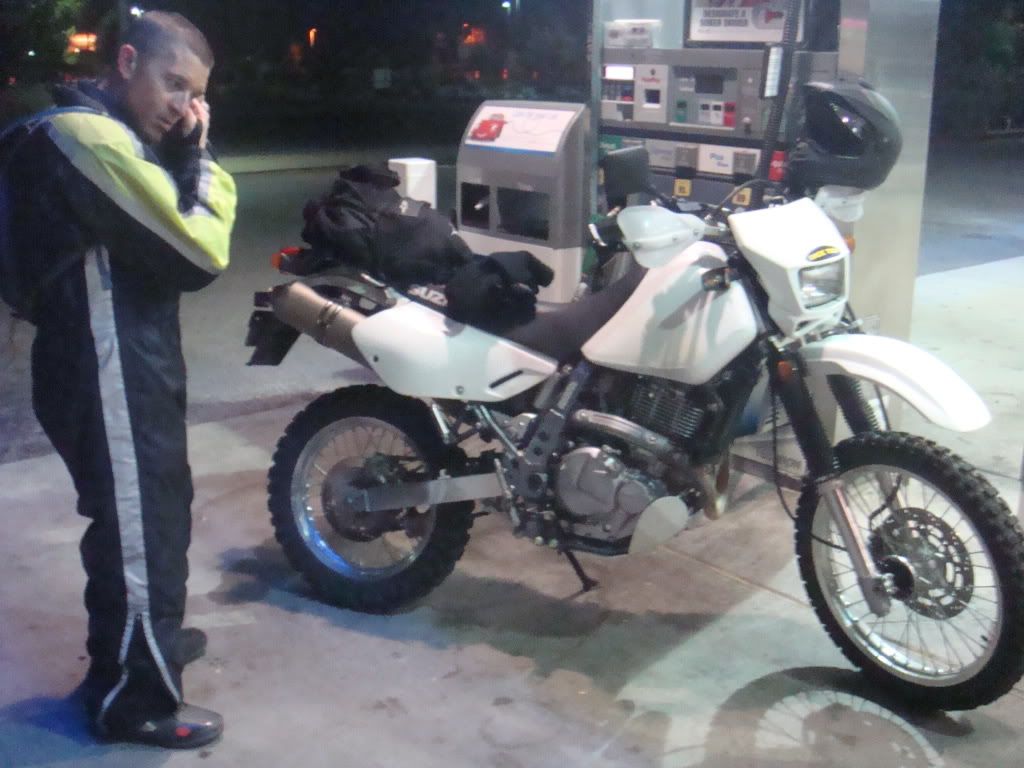 515 am, Chevron, Eldorado Hills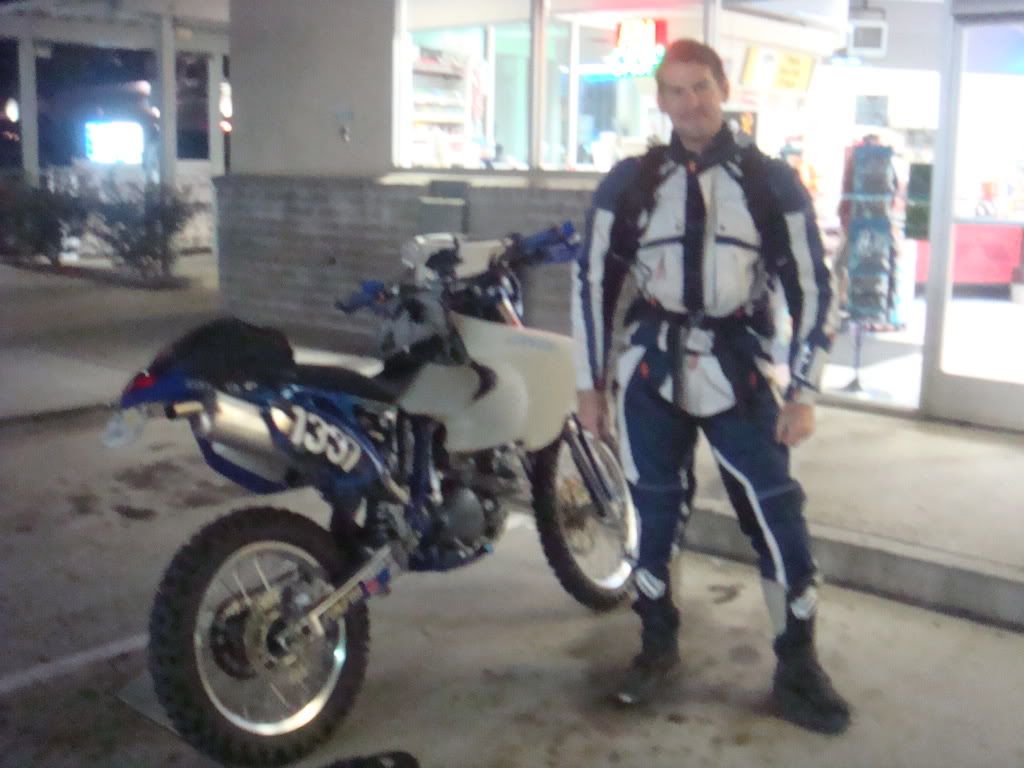 515 am, Chevron, Eldorado Hills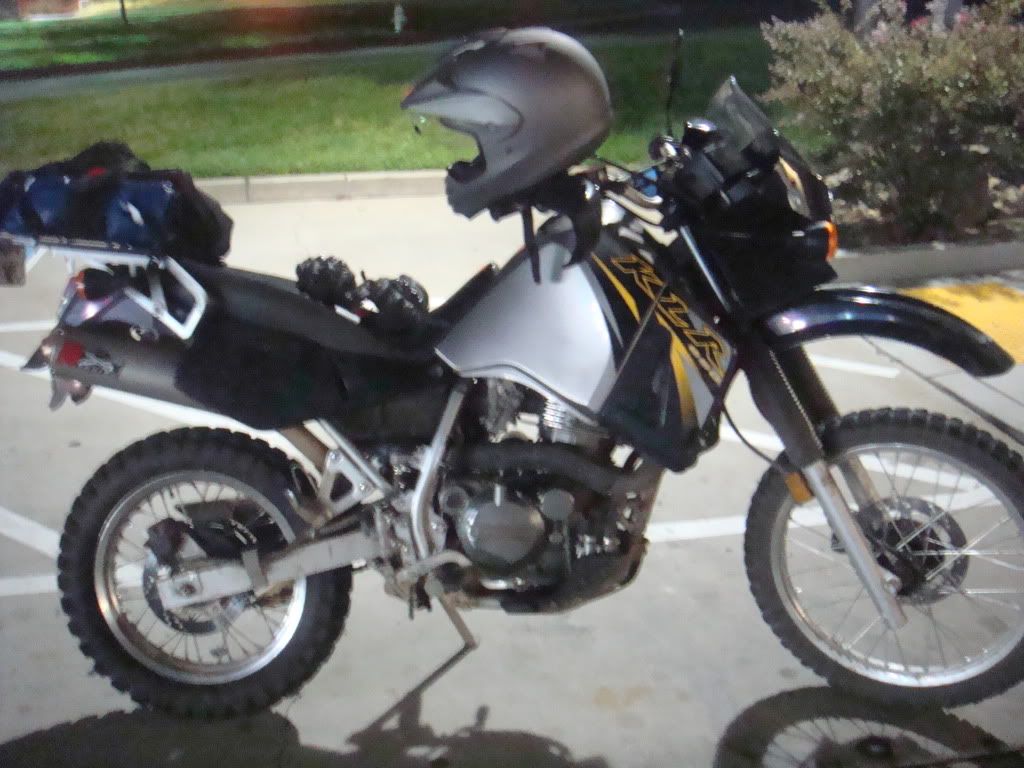 515 am, Chevron, Eldorado Hills
Heading over the summit at 6am - things were a bit chilly - Chris - being the minimalist that he is - didn't even bring a coat. We rolled into Carson City at 7:30am - filled up - and took off down Johnson Lane heading for Sunrise Pass Road. The only real map was in my head thinking we want to head south staying parallel with the Sierra Nevada's to the west and the Sweetwater's to the east. When we hit our 3rd main dirt road we could head east over the mountains for gas in Wellington.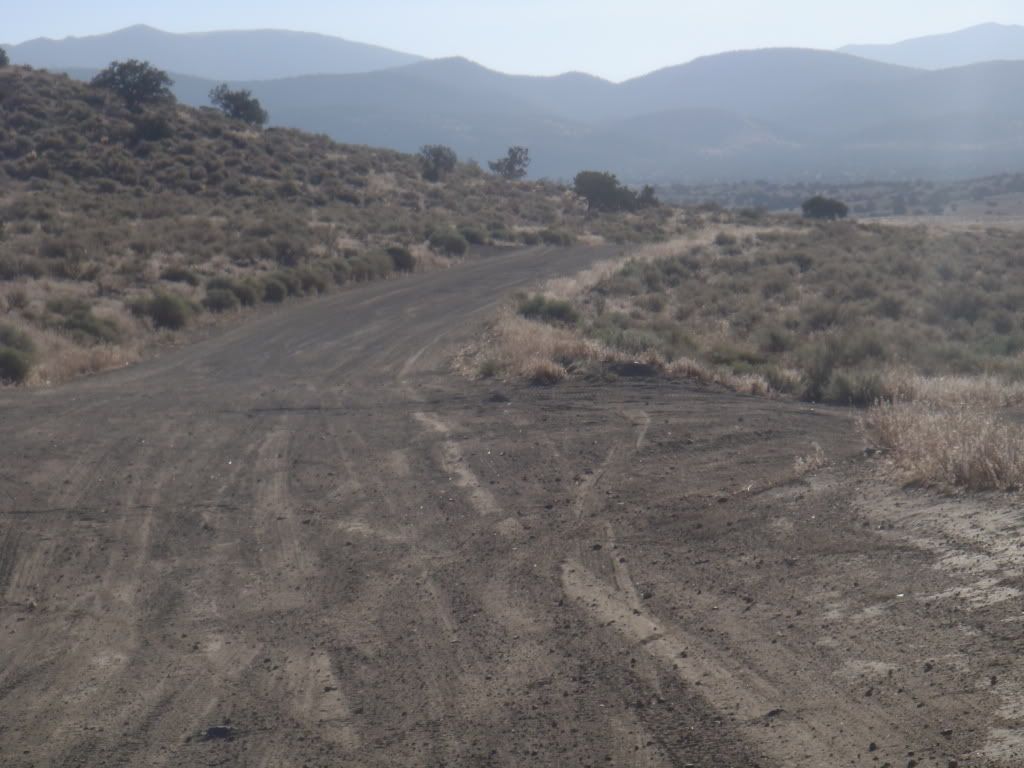 Immediately lots of options. The guessing regarding which way to go started here - no more than 5 minutes from where the pavement ended.
I had 3rd hand beta to "look south" where Brunswick Canyon intersected the road we were traveling on. That is where we wanted to go. Still not sure if I found Brunswick Canyon but nonetheless looking south.