Discussion Starter
•
#1
•
A buddy of mine rode in from Pa. for the weekend. We decided to go for a little ride on Friday. With temps in the upper 50's and sunshine, water was on the menu. There has been a lot of rain the last couple of weeks,but to my suprise most of the roads were pretty dry. We ended up doing 70 miles of mostly gravel and dirt.
First order of buisness was gas.
:mad0235: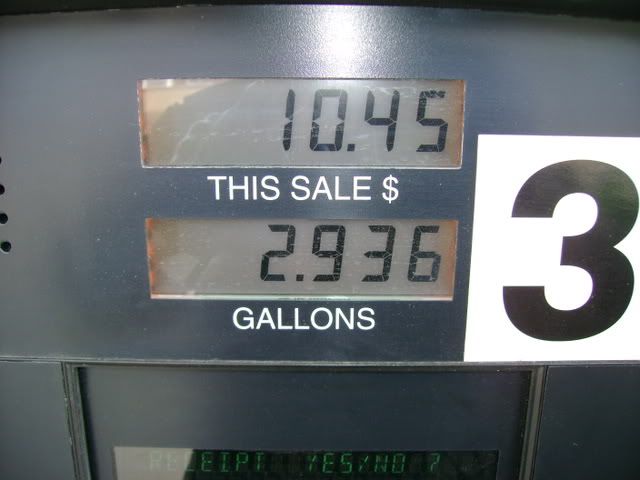 Once off the highway things got rolling pretty good.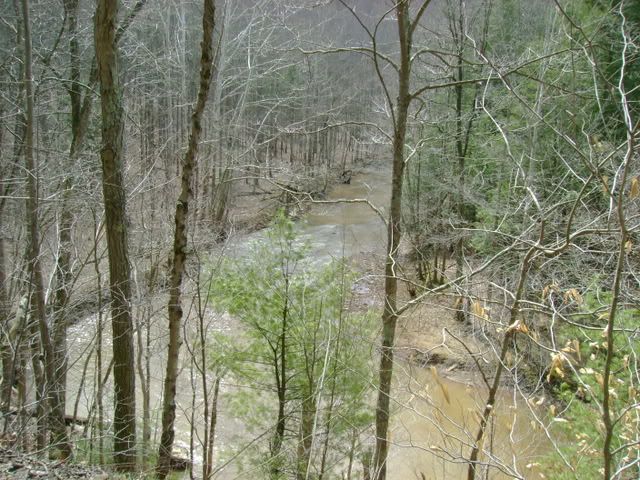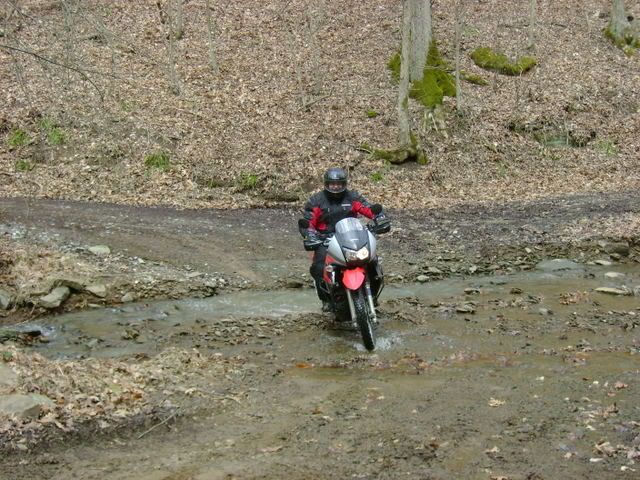 I got a little stuck while playing.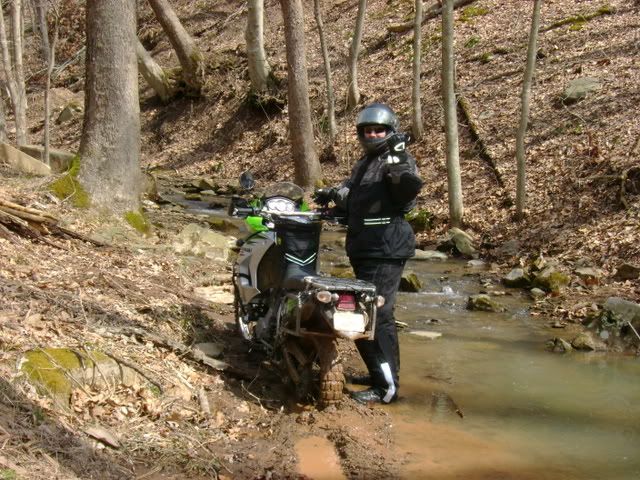 A sign of things to come.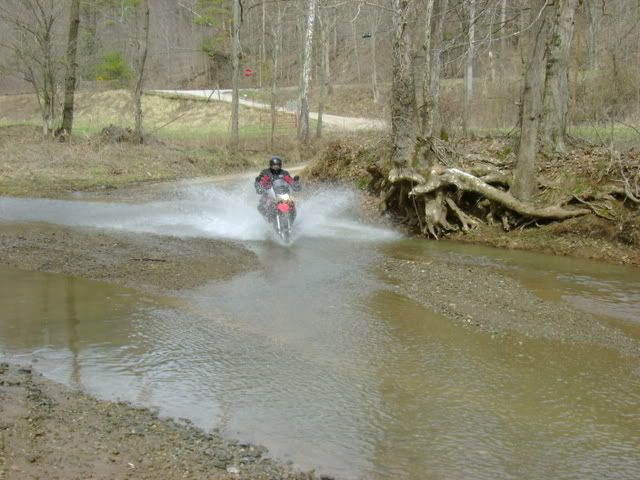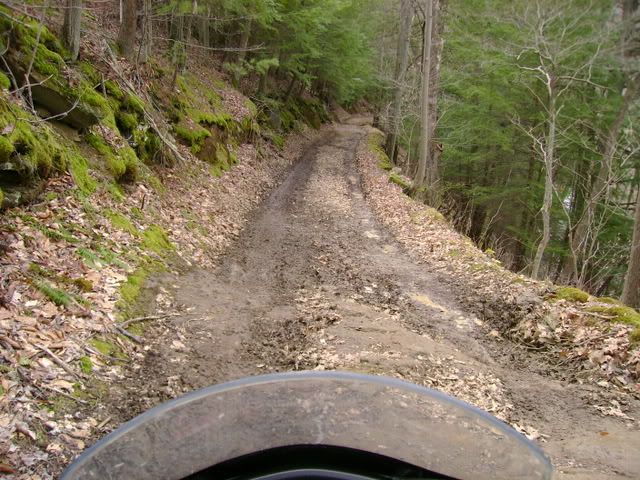 I check with Jeff to make sure he is ok. The road in this pic. is pretty steep and gets narrow. He is really green when it comes to riding off road. He says lets go.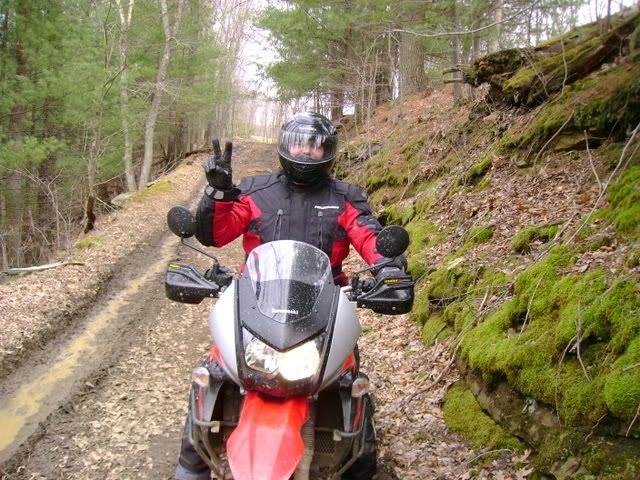 I really was hoping he would say that cause at the bottom is this water crossing that KLRMIKE showed me. Thank god the water wasn't to high. I was siked, I love playing in the water, Jeff wasn't so sure.
I went first and showed him the good line. Once on the other side I grabbed the camera and gave him so last minute advice. The only problem was he was really nervous. That proved to be his downfall. He really didn't get enough rpm's and that didn't work out to well. He endend up going about 20 yards down stream in the wrong direction.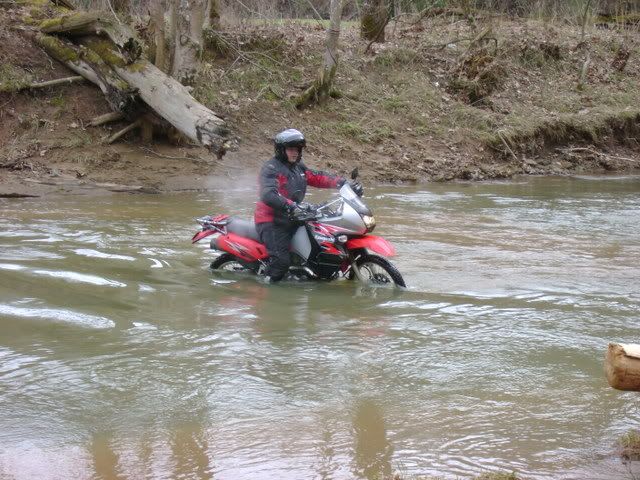 Finally he stalled out and was stuck. I waded out into the waist deep water and got him turned around. Notes to self- March water is freezing cold and my riding boots retain lots of water.
Once back on dry land we stoped on top of the ridge to discuss what went wrong. After a little talk to Jeff lightend up about the ordeal and was good to go.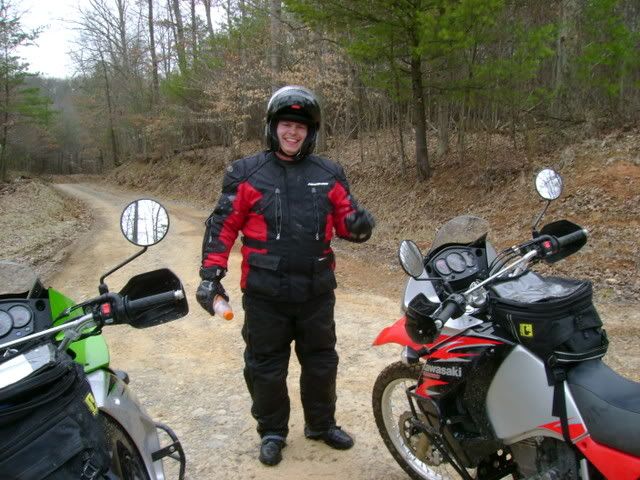 Me telling Jeff that you were this close to burying your bike dude.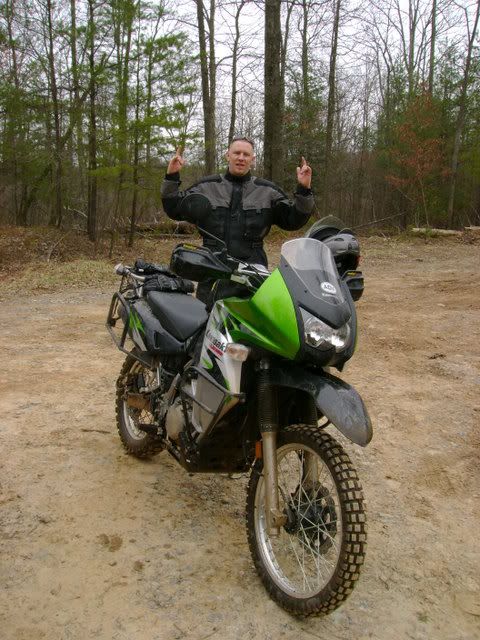 We talked about were to go and figured it was time to eat.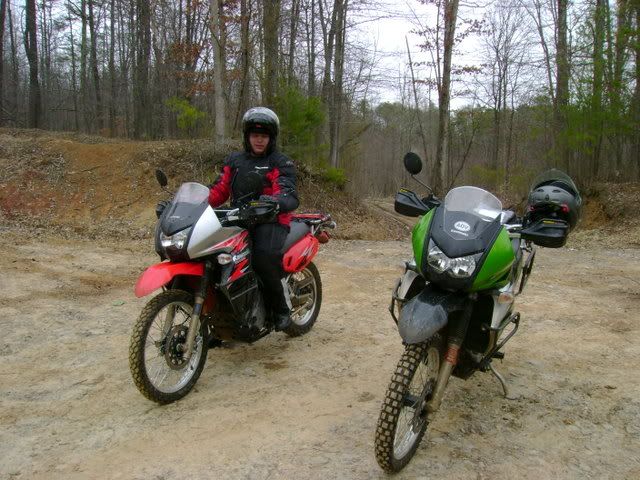 Headed out and about 10 miles later we ended up at one of my fav. country stores. However the hot little waitress wasn't there.
Oh well time for some good hot dogs and a coke.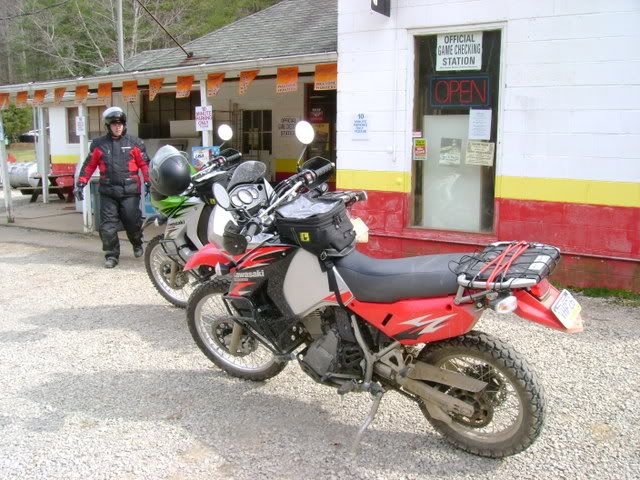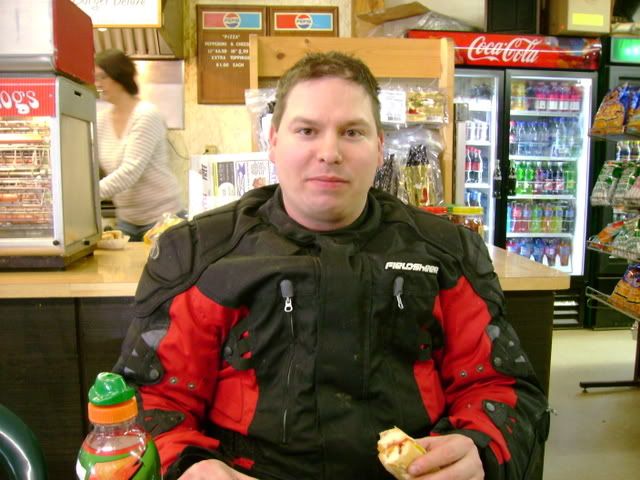 We headed on home the long way and did some repairs. I had a broken mirror and Jeff's skid plate and nerf bars took a whack and needed a little adjustment.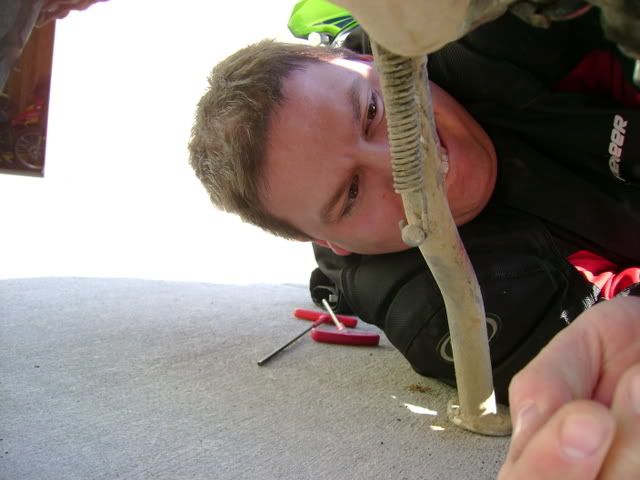 Time for me to dry out.