This is either an After-Market or '08+ Rotor, yes?
It's slightly larger 'n my OEM and I want to know if I can USE IT!
Same story on F and R...
Front 'other' Rotor is 3/8" wider and
Rear 'other' Rotor is 1/4" wider.
Will they fit in the OEM Calipers or are they slightly too big?
FRONT ROTOR...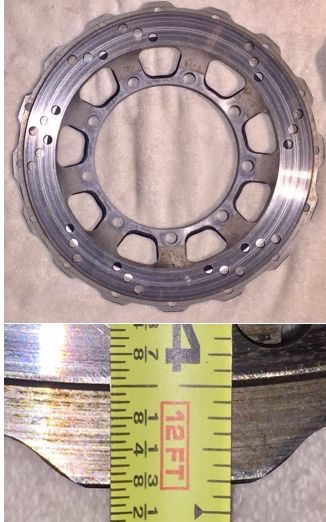 REAR ROTOR...