Discussion Starter
·
#1
·
Just thought I would pass along some pics of our latest mods on my 07 and my buddies 05. We had deliberated removing and putting a smaller set of lights on the back so that saddle bags or a large Wolfman Alpha bag wouldn't get in the way. What we ended up doing was taking the rear lights and putting them on the front, due to the fact they are roughly an inch to an inch and a half shorter, therefore keeping the front turn signals tucked in a lil closer to the fairing. We took the front lights and cut off the stalk until about an inch was left attached to the signal housing. We then removed the lens and guts from the housing as the wiring gets routed to a different area. The stalk is drilled out enough to accept an 8mm bolt that will go down thru the very back two bolts that hold the rear rack on. We also drilled out the threads in the rack allowing the 'longer' bolts to slide all the way down into the light housing. This holds the housing now up under the rack out of the way. Simply use a washer and nut with some blue loc-tite. On the back of the signal housing is a dimple that looks like could be used to route wiring on a different bike or application. I drilled a hole large enuff to let the light bulb socket wiring slide thru. No wires are cut, all original wiring is used, as well as the original connector ends. The wires simply goes back thru the same hole in the side of the rear fender that they did originally, and you hook them back up the same way. Some may like this, and some may not. It suits us well and we have been quite happy with the results.
Here are some pics I took today before our trip. They're not detailed but you can get a good idea of how it was done.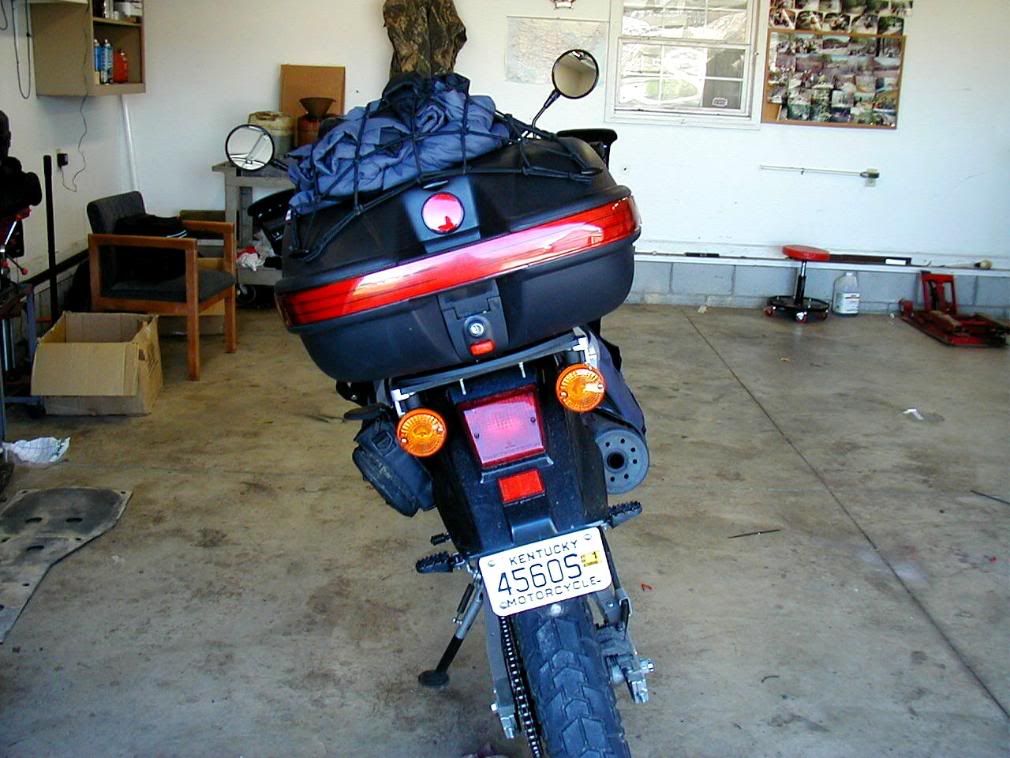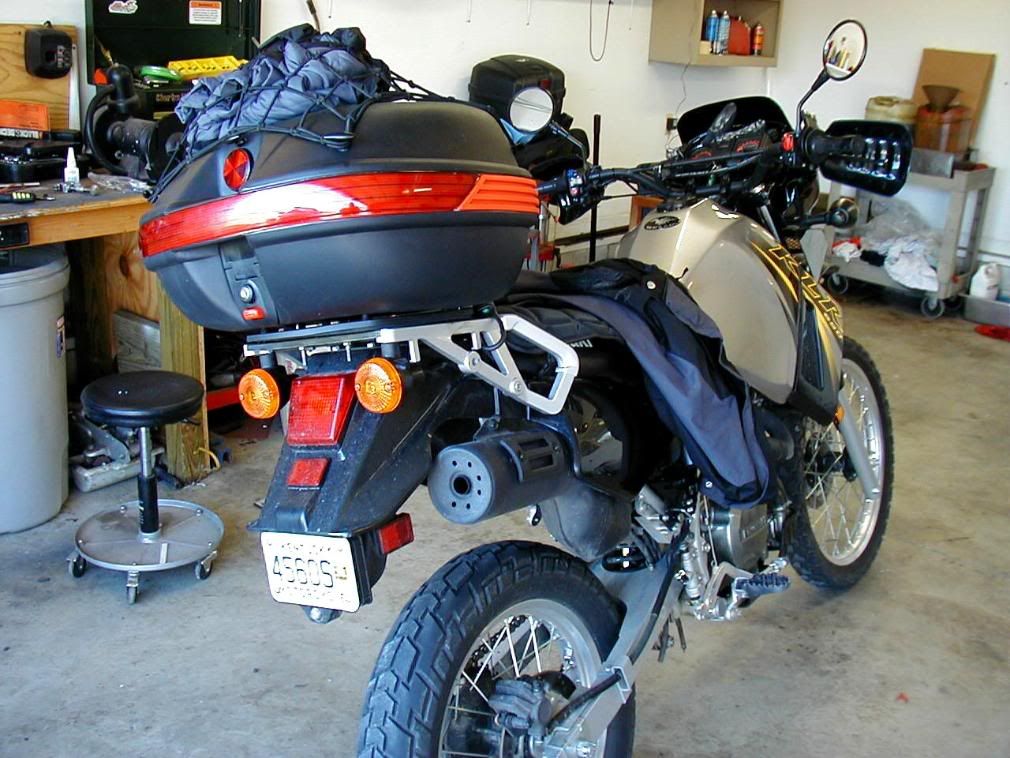 the shorter front signals now. These were the actual rear units.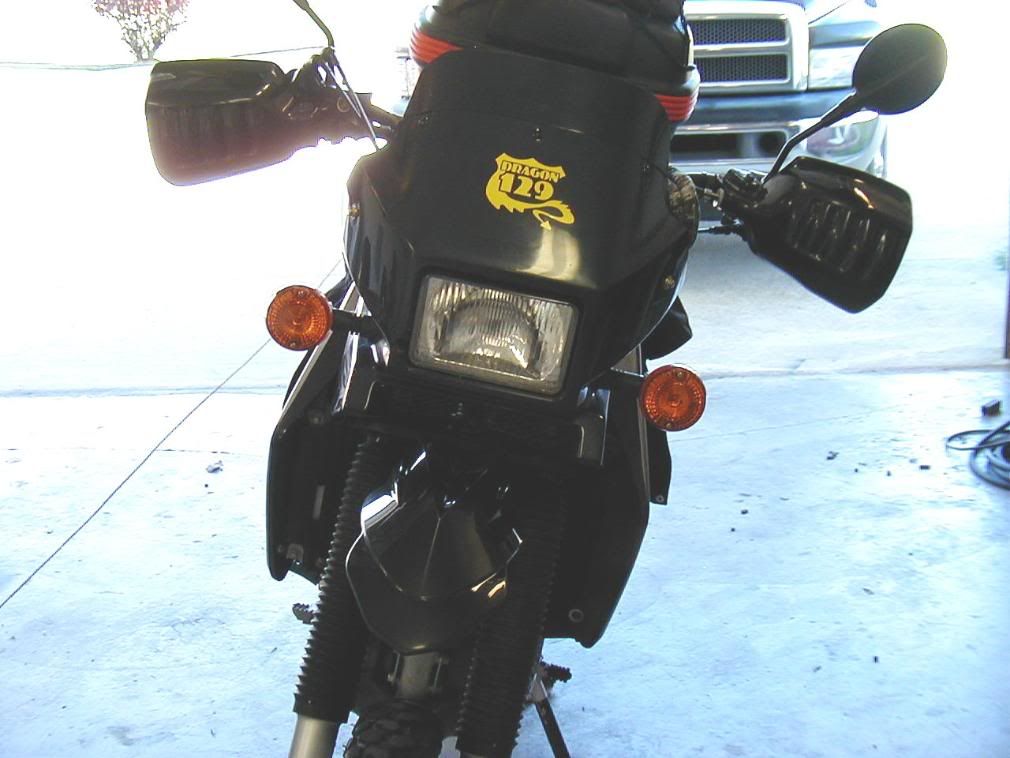 My buddies new side bags and his lights moved