So I started the install on my rear shock spring I recently purchased. I went with the 7.4 kg spring from top gun. Heres the link for more info.
http://www.topgunmotorcycles.com/KLR_springs/klrsprings.html
The spring ran me about $80 and $20 shipping. You can call up the number on the sight and speak with someone about which spring is best for you.
Here is mine shortly after unpackaging it.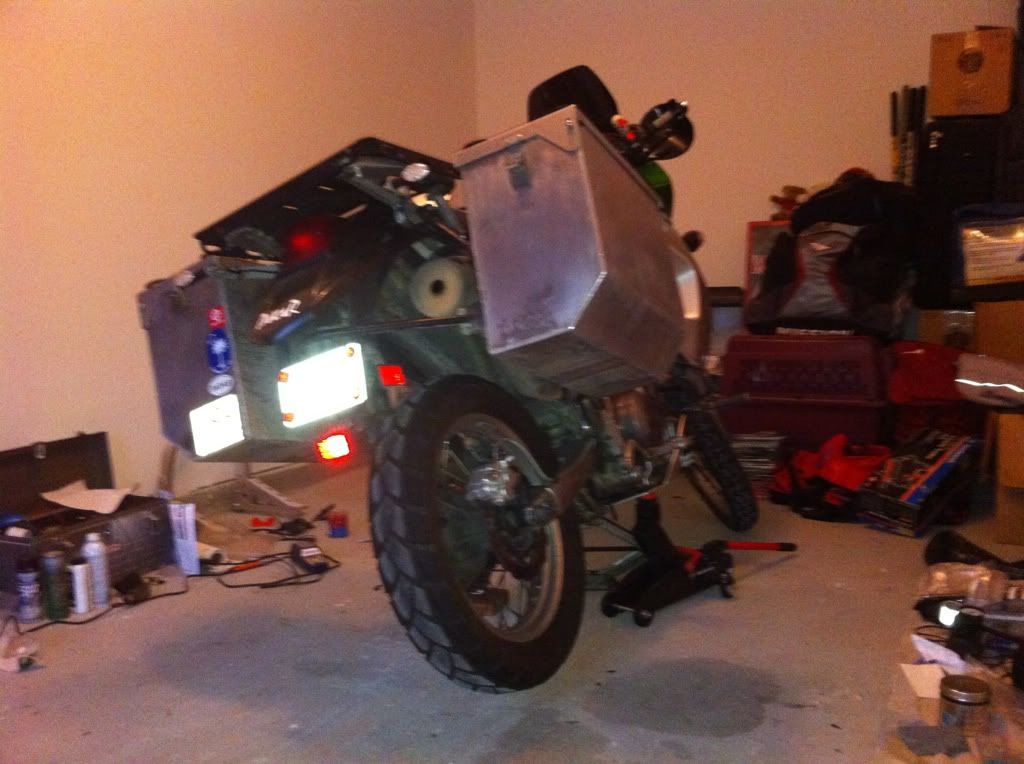 Here is the beginning of the disassembly faze. Just used a block of 2x4 under the kick stand and a car jack under the skid plate to life the rear end off the ground. This would be easier if i had a flat jack, but since I don't this does just fine.
Next your going to have to remove the rear wheel.