Discussion Starter
•
#1
•
There were six of us that met up in Ohio sat to do a little ridin and recreation.Sunny and temps in the mid to upper 40s.Some of the guys I haven't seen in almost a year and it was good to see old friends.We made this an overnighter so there could be a little ridin on Sunday also.Now the weather can be a little sketchy this time of year on the east coast,and ya kinda take what you get
So sat was a good day
Sat. group of riders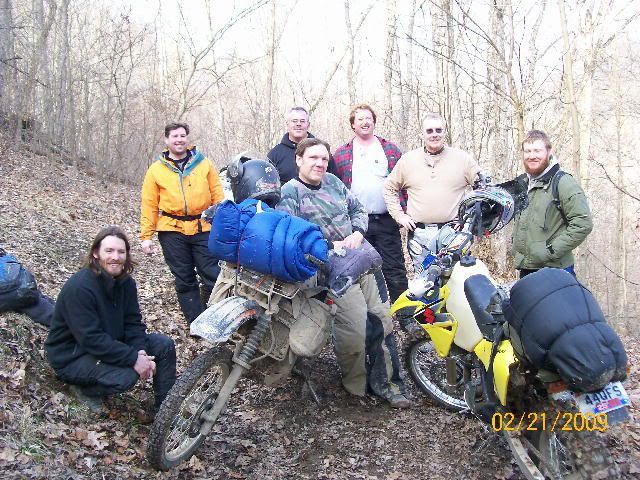 Now the gathering point to meet up was a cabin deep in the Wayne National Forest.One catch.A monster hill to get there
And usually not a friendly hill,
but today was good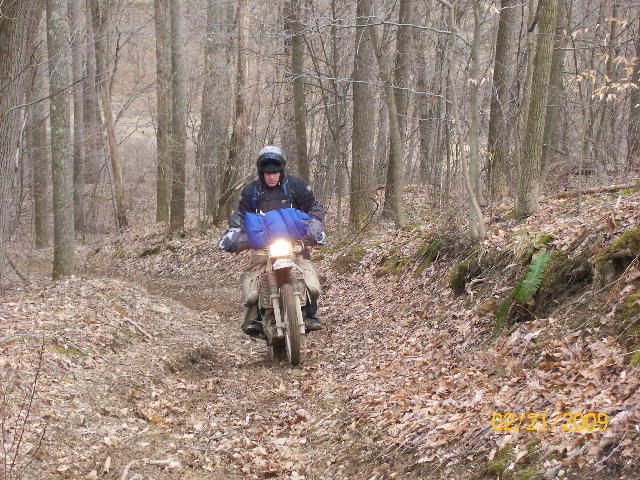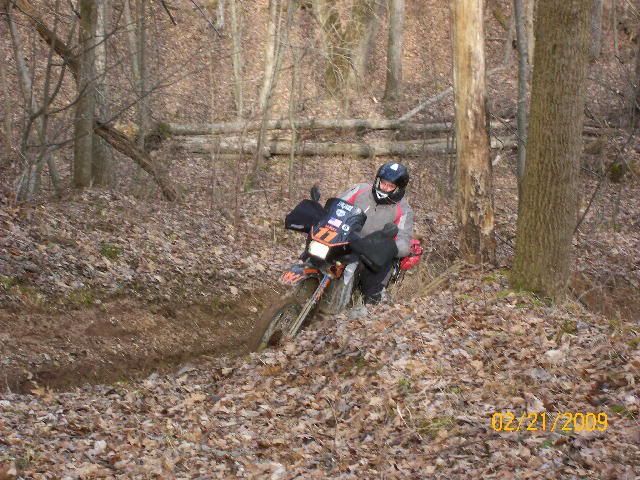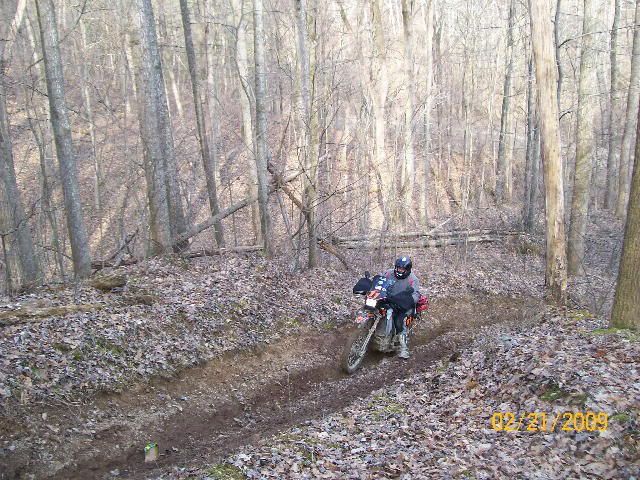 Me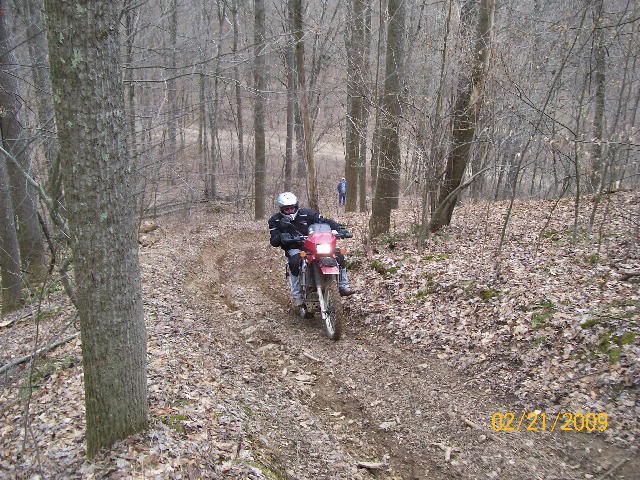 There was a couple moments
We had a couple new riders and that hill can be,for the first time,something else
But everyone gets up to the top to chill out in the cabin
Chefs in action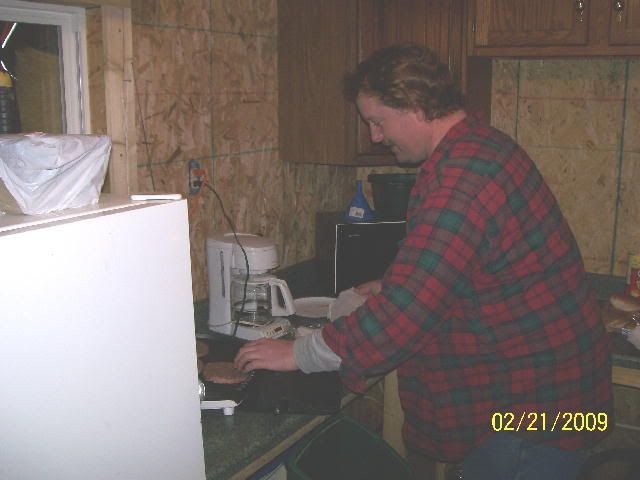 And Kaylr always sends cookies for the gang
Now most everyone stays in the cabin,but I'm antisocial
Actually,I just like my peace and quiet,so I had thrown a tent earlier saturday.That's WFOhillbilly on the right givin me a hand
I slept like a baby thru most of the night,but late I heard something brush against my tent,enough to bring me out of a dead sleep.After laying there for a couple of minutes,I heard it again down towards the end of my tent.I was gettin my light ready when I heard it for the third time right by my head.It was SNOW building up on the tent walls and sliding off
So the next morning I awoke to this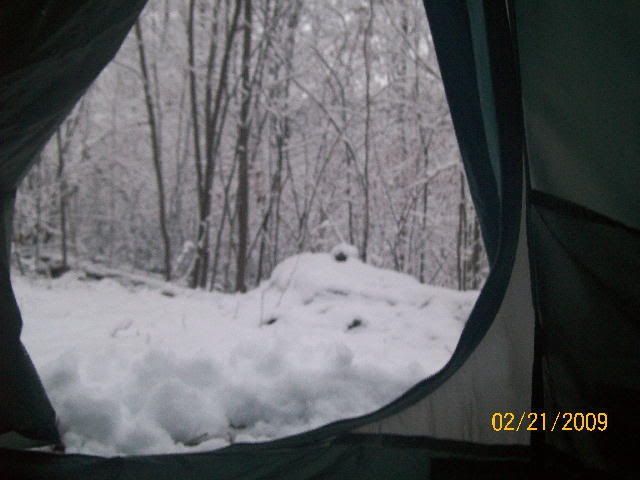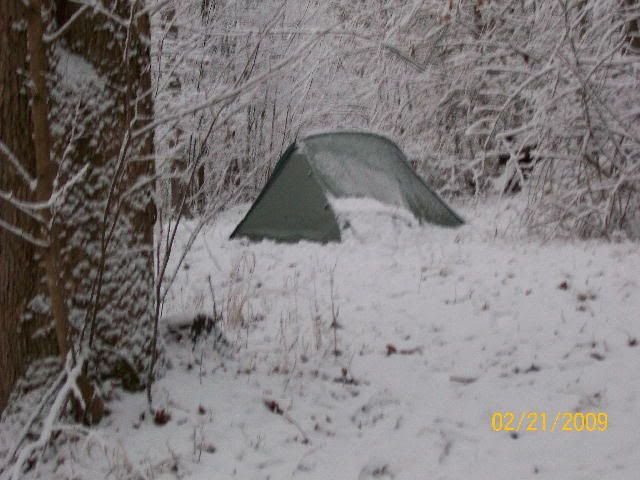 The bikes all huddled together trying to stay warm and dry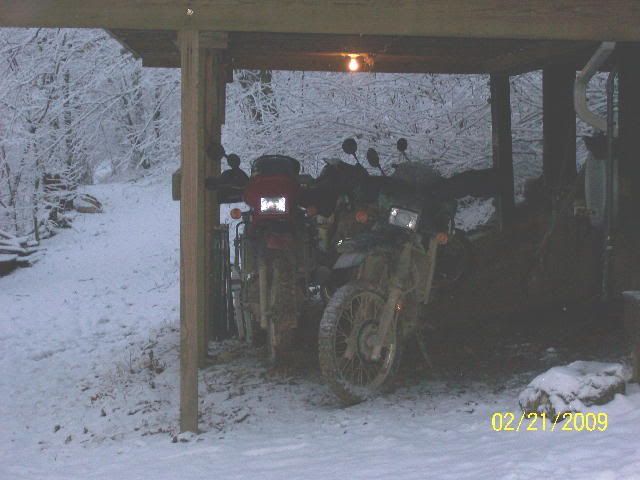 That morning three other riders showed up from the Columbus area to do some ridin with a fresh inch to inch and a half of snow.WOOHOO !!!
It was around 11:00 before we actually got around to goin outside and mounting up.I had a 50 Mile ride home and elected to head that way as I had the same roads to ride going home as these guys were gonna ride today.So I left good company and set out on my journey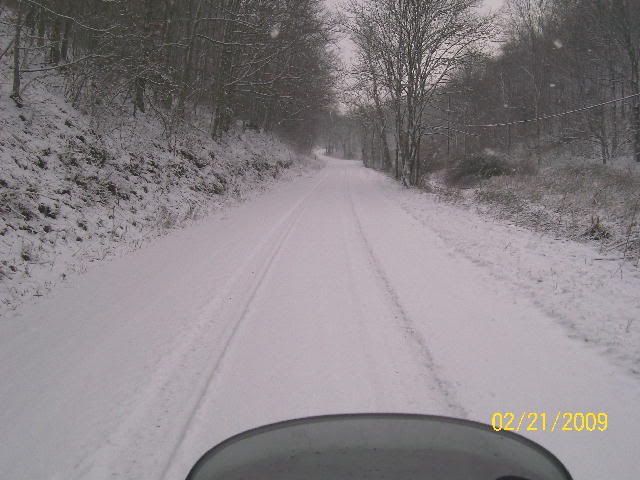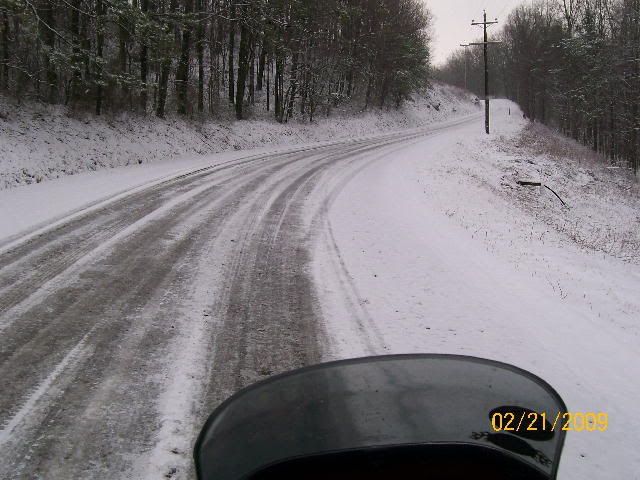 Yep,that's ice under there.When the roads cross the ridge line,it freezes quickly
Made it down to a town along the Ohio river and stopped to give myself a reward for stayin upright
On down alond the Ohio river to the WV line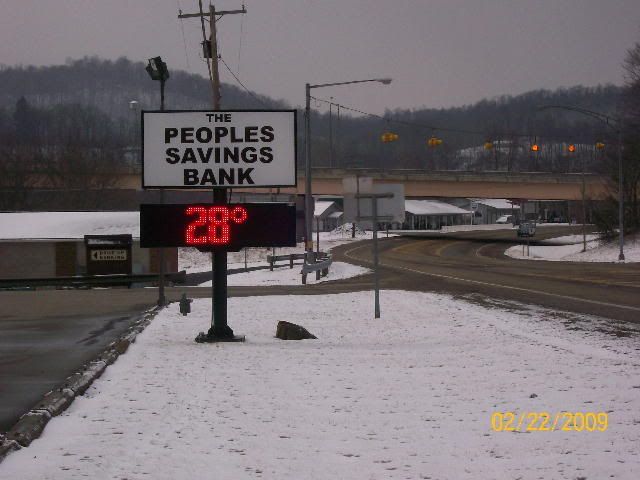 Then back into the hills again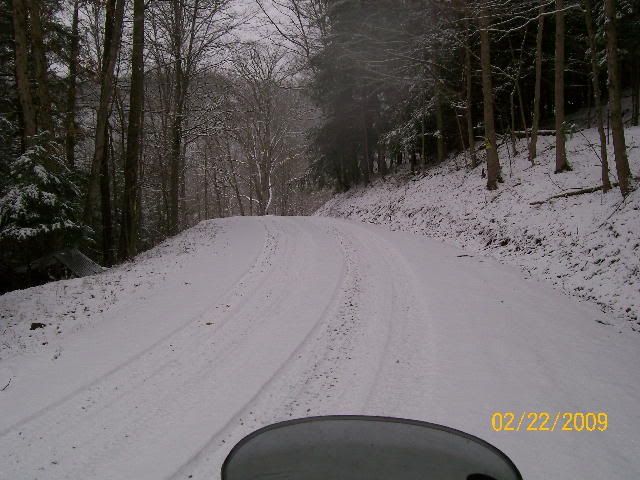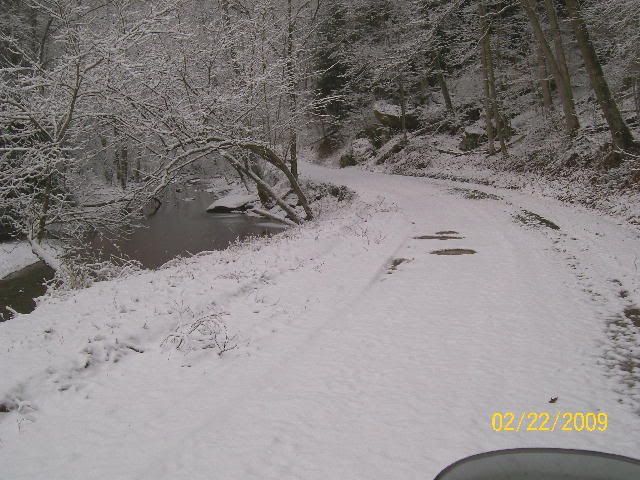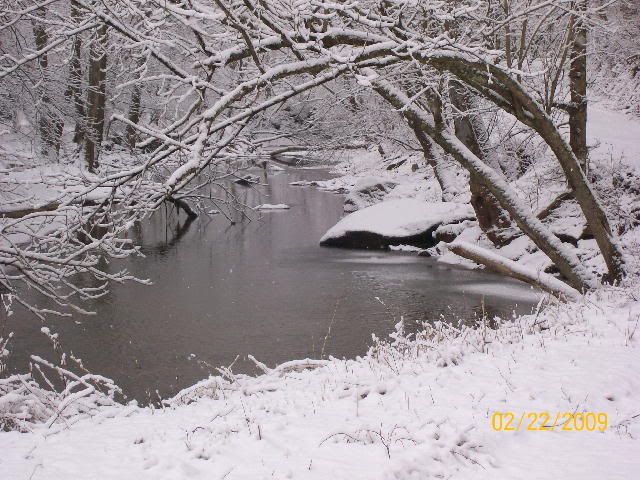 Finally rounded the corner to home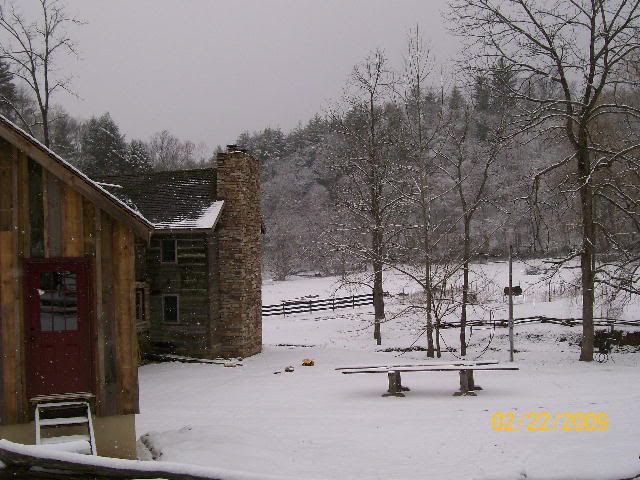 It was a great weekend with great friends.
But I am definetly ready for some dryer roads and warmer weather
Cheers
Mike